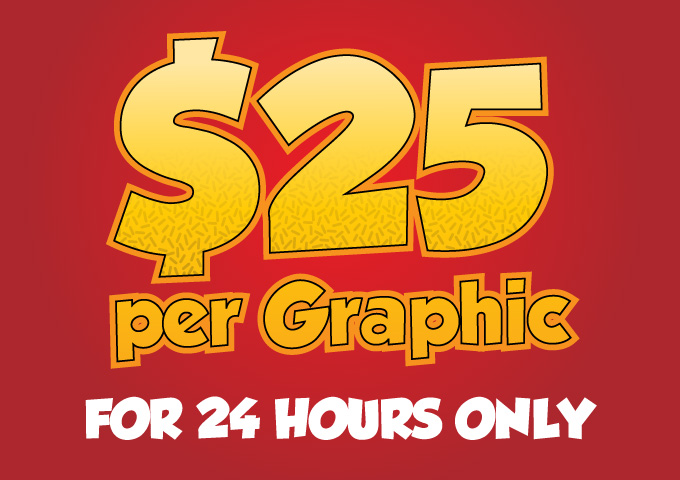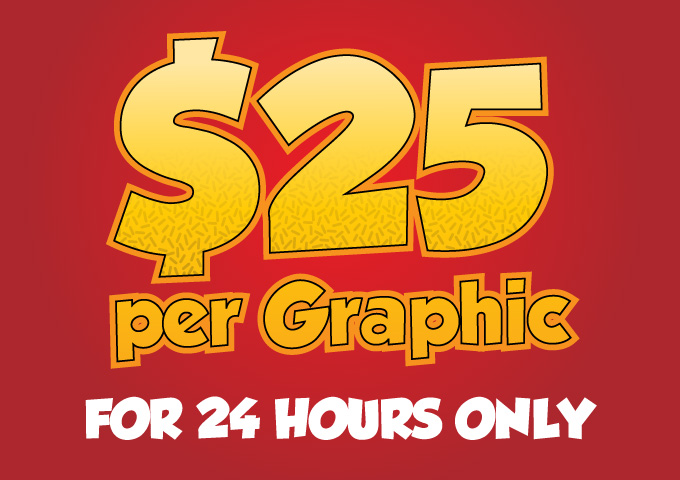 Happy 25th September!
In a truly insane move I have decided to offer a fixed price for my services for the next 25hrs – Only $25 per game graphic –
My style is cartoon, vector style game graphics so please do not request 3D renders or photo-realistic backgrounds.
This offer includes:
Game characters
Objects
Vehicles
Splash screens*
Game logos
Backgrounds*
* within reason –  as long as your not taking advantage
For only $25 you will get the original vector file and an exported .png at the size you choose
***This sale is only valid for orders placed within the next 24hrs***
UK:  2pm GMT
USA: 9am EDT
USA: 6am PDT
CN: 8pm
AUS: 11PM
Enter your details below – Please include as much as you can such as (for example):
Character:
Which way is it facing
he/she
pose
color
clothes
size
reference games, styles you like
What's it for (splash screen, beginnings of main character etc)
Background:
size
season
reference games etc
Your Name
Your Email
Game Name
Graphic Description – more the better (and references, games, sites)
Size
Paypal address
*Debug Design reserves the right to decline work and time frames will be given after submission. Payment via paypal only.
Any questions: email me at info(at)debugdesign(dot)com