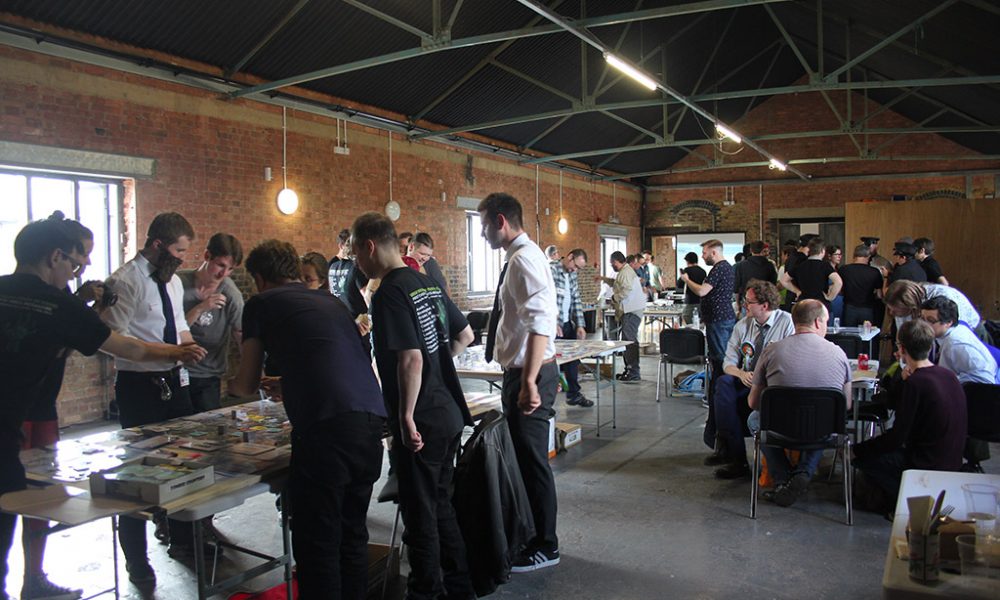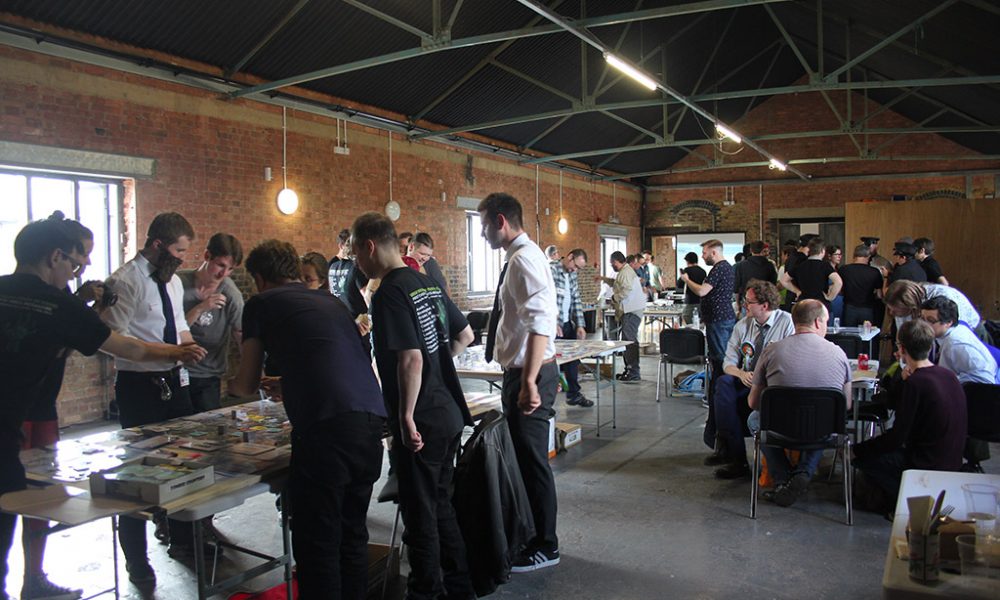 Urban Nightmare: State of Chaos a massively multiplayer global game that mixes elements of board games, card games and real world interactions. Set across four cities across the world, the teams are assigned a group or agency to represent. Groups include state officials, city government and emergency services, corporate entities and the local press. Teams must interact and communicate to achieve their objective and implement suitable countermeasures to stop the zombie threat… assuming there is a solution.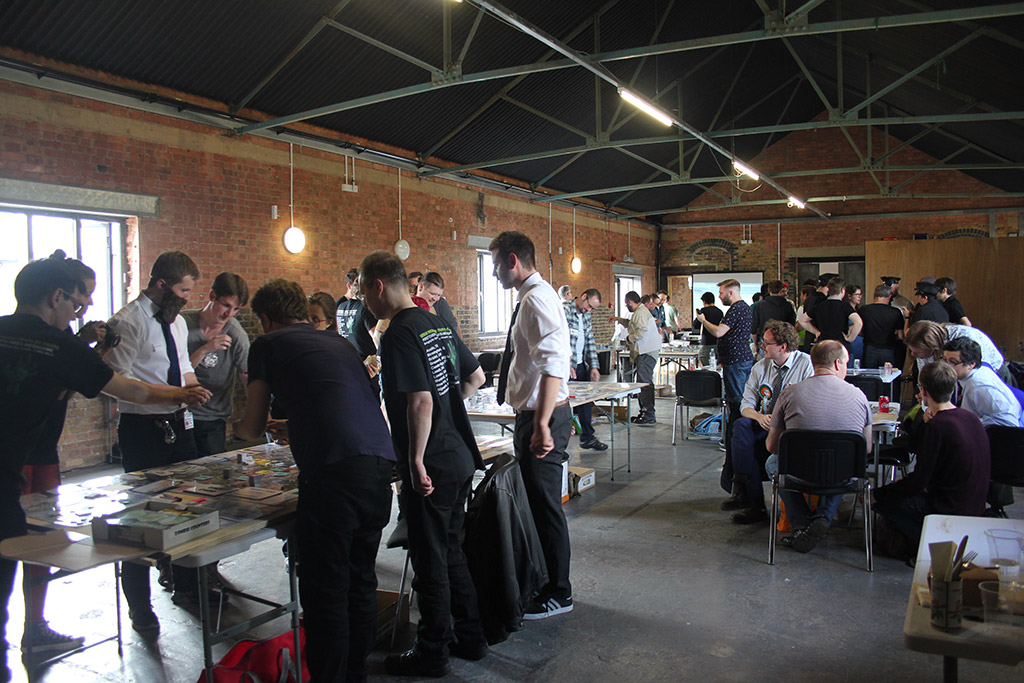 Mega games are like nothing I have experienced before and mixed roleplay, strategy and negotiation all packed into a high-pressure situation.
Throughout the day deals are made, alliances brokered and the city teams fight hard to keep back the Zombie threat. Emails are sent in real time and throughout the day the press team put out a stream of stories from collaborations to slanderous lies.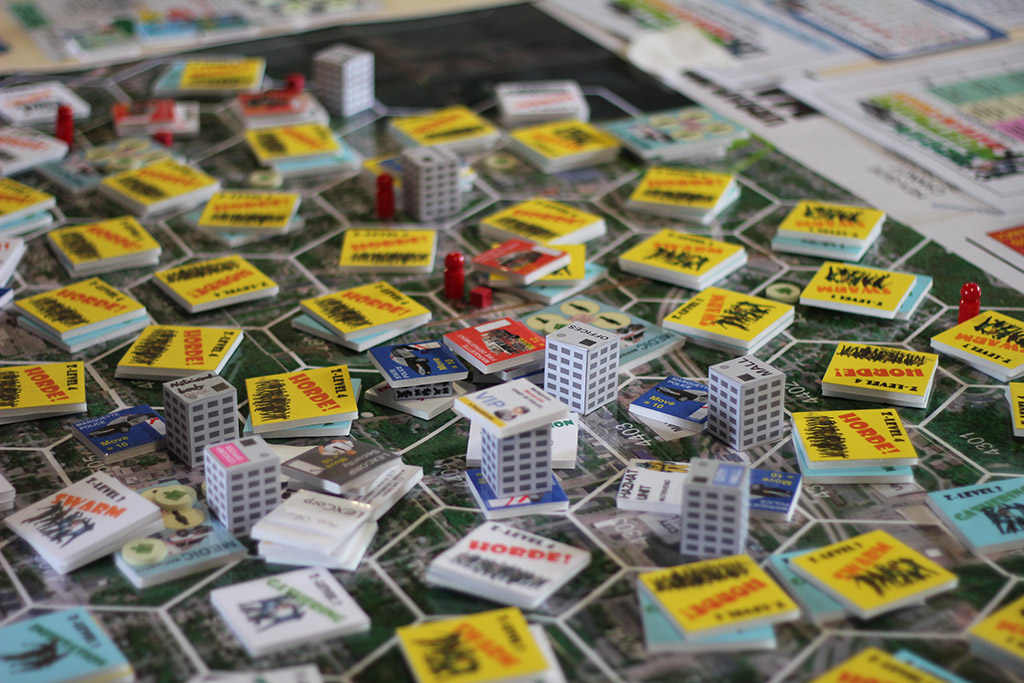 By the end of the day, the cities were overrun, political candidates changed position and the White House was largely out of the loop.
Eventually, the warring tech firms had finally created the much-needed weapons, but it was too late to make any significant difference. Other teams had developed vital cures and useful preventions, but by this time they had a working prototype, there was little left to save.
Politicians cared more about votes than people, corporations were still demanding money for research and the malitia just caused trouble for everyone.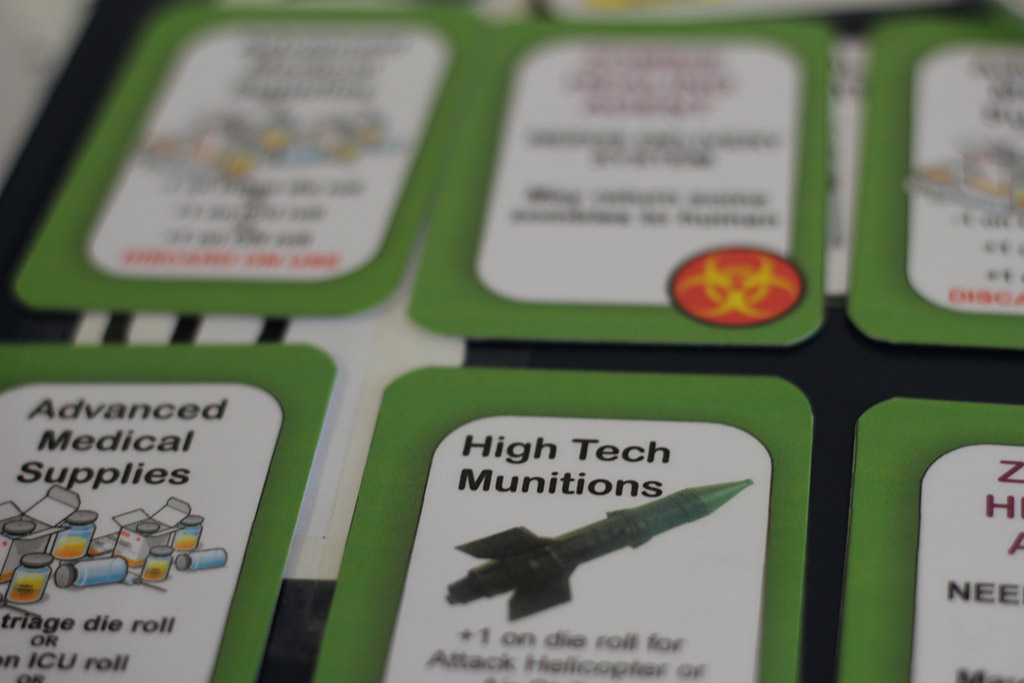 It was such a busy and chaotic day and working through lunch meant it was hard to think, but all in all, it was great fun and worth recommending.
This global Mega Game was one of the first of its kind and a lot of lessons were learned, but overall it was an interesting experience worth doing again.
If you would like to know more about the various Mega Games that run throughout the year please visit: http://www.megagame-makers.org.uk/