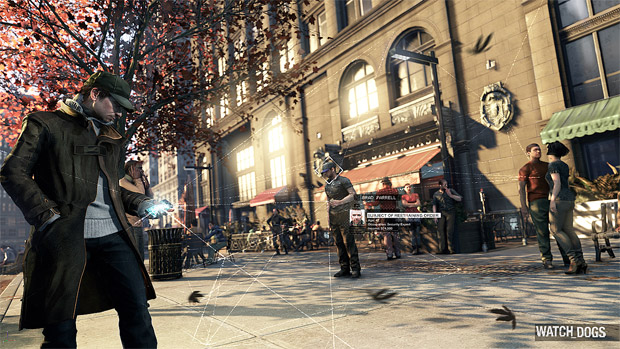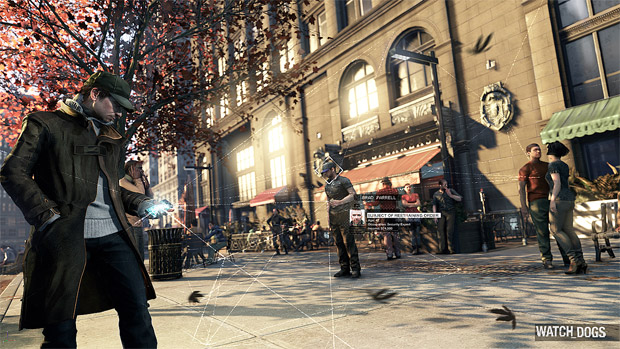 I was browsing around YouTube and saw the video trailer for Watch Dogs, and pretty much pooped myself with excitement. The realistic gameplay, movements, sound and story made me chatter with glee. This game is an open-world cyberpunk adventure set in an alternative Chicago ruled by a pervasive computer system, called CTOS.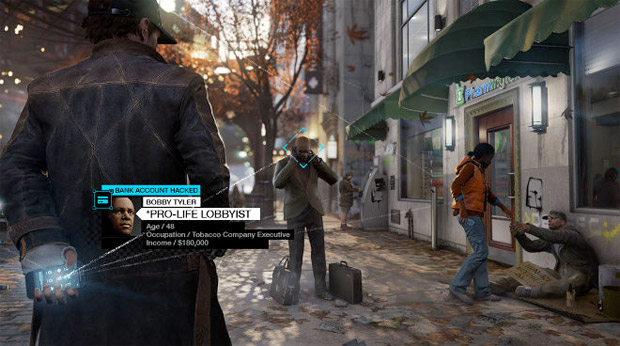 This game appears to be 4+ years in the making and looks to be worth every minute. This game goes for a whole "Big Brother dominates" kind of theme, and quite frankly, Aiden Pearce has had enough of it.
This game allows you to play as Aiden Pearce; a troubled computer hacker, haunted by a vague past in which his family has somehow been destroyed by the system (not sure on the details as to how that happened). He knows how to get revenge. He hacked city mainframe and gained control with the help of his some tech genius and mobile devices. And through a series of missions, he'll use these abilities to bring some currently unnamed antagonist to violent justice. I watched as Aiden ran down and beat the tar out of some low life woman beating slug, and I never felt so alive.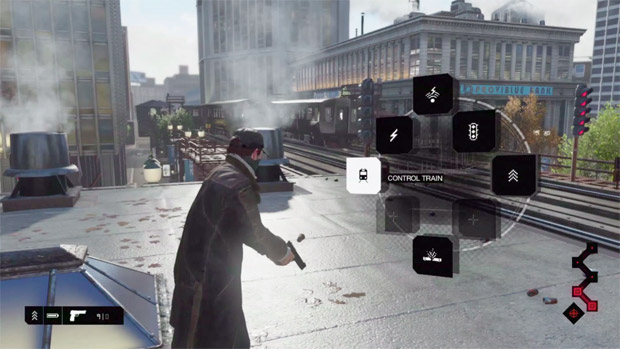 You cannot have the control over everything at the first game; you cannot open entire data network of the city at the beginning–by hacking a local CTOS terminal each region can be unlocked and control can be gained in specific areas.
There are 4 basic features of the game: battles with guns and objects, chases on foot and in cars, plus the hacks – and everything can be combined (relatively) seamlessly. A function called focus turns the game in slow motion. Three types of projectiles are used to handle the heavy traffic you can get it and out with ease. To utilize the skills of the character "Focus" is designed.
Reputation is the main element of the game. At the start of the demo, an assault is interrupted by Aiden; we see a report which is labeled as the main suspect is Pearc when the perpetrator gets away.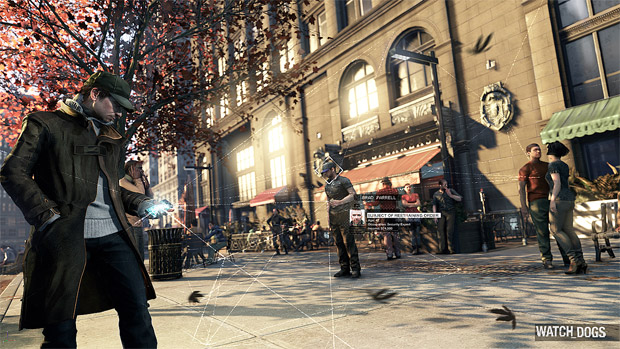 The game has been built using a new engine, codenamed Disrupt, which is fine-tuned to handle complex physics and emergent systems. The water and fire move like nothing you have seen before, and the personal movements are flawless.
With the ability to scan everyone you walk past, and the stupid things they say, just walking around gets a little tedious, but luckily there seems to be a lot to do around town. The language is not really full of rainbows and smiles, but then again, younger children shouldn't be playing this game anyway.The demo, at the very least, made my blood pump with excitement. Even though Aiden is technically the antagonist, he's heavily favored. Not because he's the player character, but because he's doing right by the system. Like the TV show Dexter, we all want the "Bad Guy" to prevail.
Available for PS3, XBOX 360 and the PS4, this jewel of a game will take full advantage of the Play Station 4's hot new hardware come winter 2013.
Author Bio:  Michael Clark is a freelance writer and an avid gamer. He is all about playing latest video games and writing reviews for them. He also works for an online gaming site Sonic Games 365.