The '90s was a wash with snowboarding games including Cool Boarders, SSX Tricky, Shawn White Snowboarding and 1080 Snowboarding, but more recently snowboarding games have been coupled with other sports such as skydiving and downhill cycling.
With the recent release of the hyperrealistic Shredders on Xbox and PC, I wanted to take a closer look at the current crop of snowboarding games and see which five are worth playing right now. So let's start with Shredders.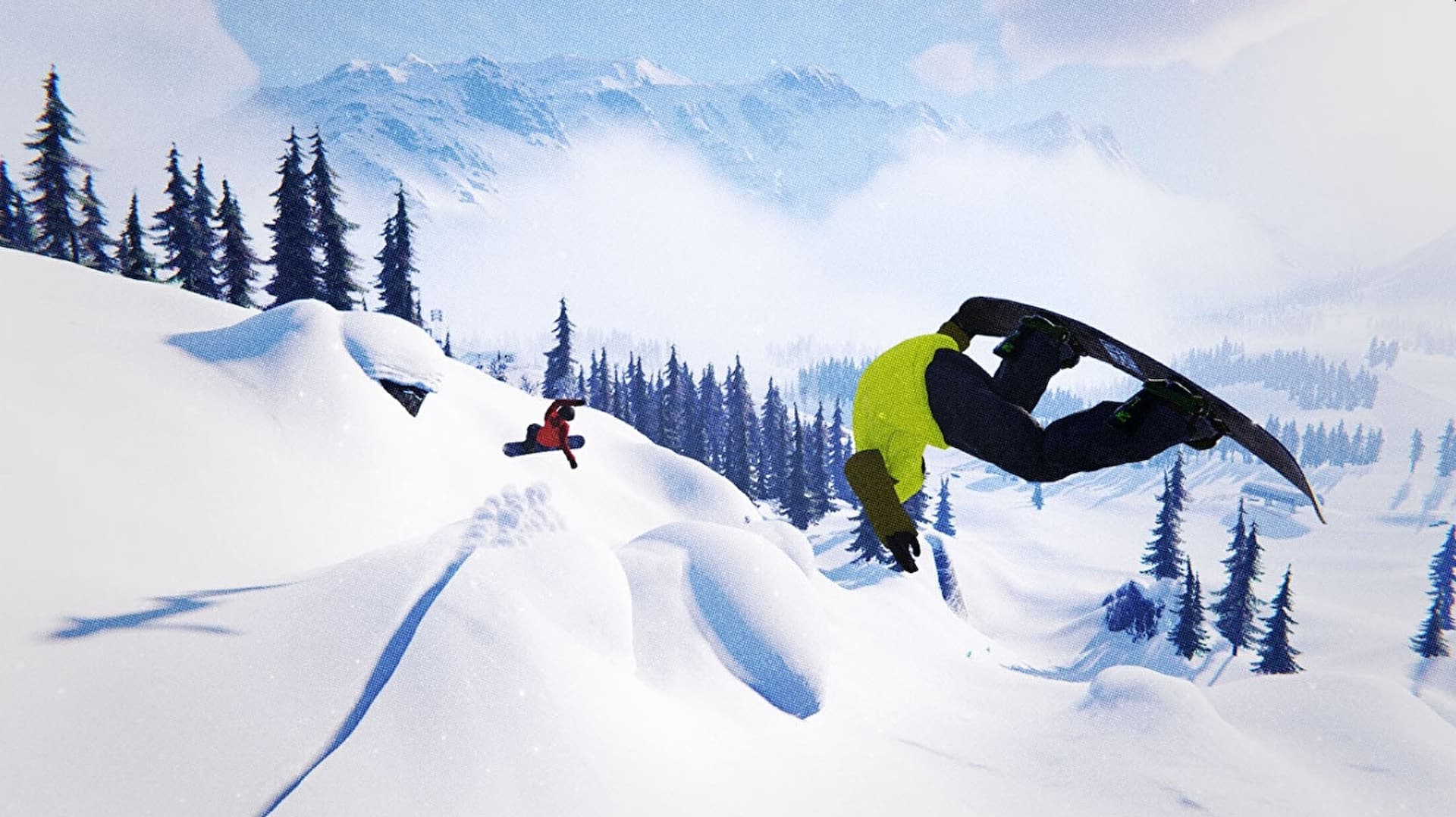 Shredders
Shredders is a love letter to snowboarding. Trying to be the Skate to skateboarding games, Shredders goes for a more simulation feel, rather than an arcade trickfest. The graphics look stunning and carving down the open-world mountain feels fantastic. The flick-style controls will take some time to get used with one stick controlling your upper body, and the other controlling your legs. Eventually, these start to feel natural and you will be popping satisfying tricks from the wealth of kickers. The single-player campaign sees you and a cameraman working on a YouTube channel and working through a variety of tricks and scoring quests. The dialogue can sometimes be cringy, but it doesn't take too long and afterward, you will have mastered most of the tricks. Some frame rate issues and screen tearing break the magic at times and multiplayer is hit-and-miss. Sometimes the world is empty and in need of NPC's and when riding with friends the clips you create don't capture your friends in the footage. Overall, it's a solid snowboarding game that real-world boarders will appreciate as it's hard work but captures the magic of the sport.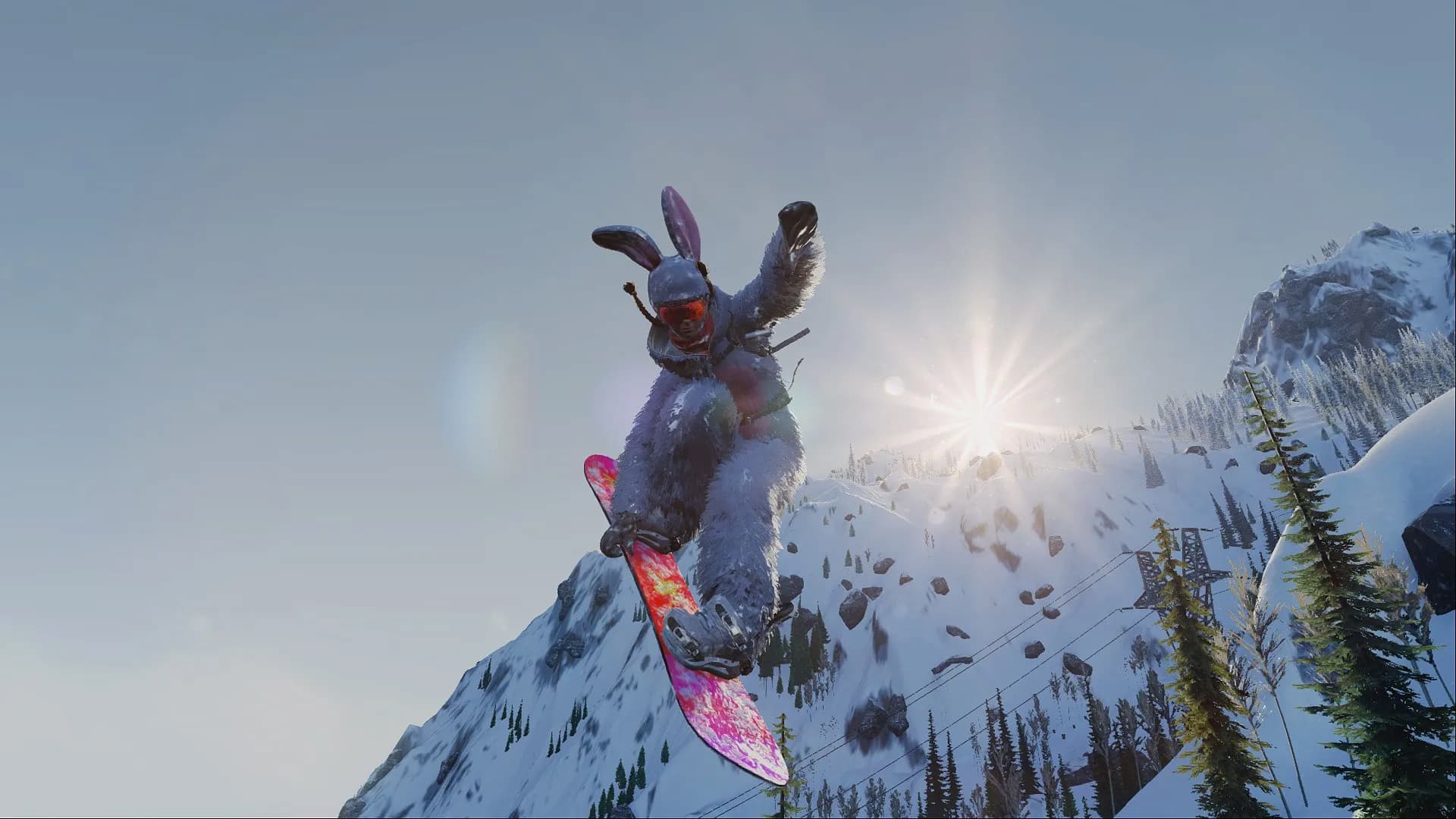 Steep
Steep has been a staple in my library for five years now and I still love it. The snow crunching sounds are just lush and whilst the graphics are starting to show their age, they still work really well. There are three mountains to explore and whilst the snowboarding is the most fun, you can dip into skiing and flying for a break. Playing with friends is a must as levels are huge allowing you to ride ahead and capture your friend's tricks as the jump houses or flip-over kickers. The characters are fully customisable and each rider can show their style on the mountain. There is an in-game currency and plenty of DLC should you want to extend the game even further. A fantastic game that I still enjoy today.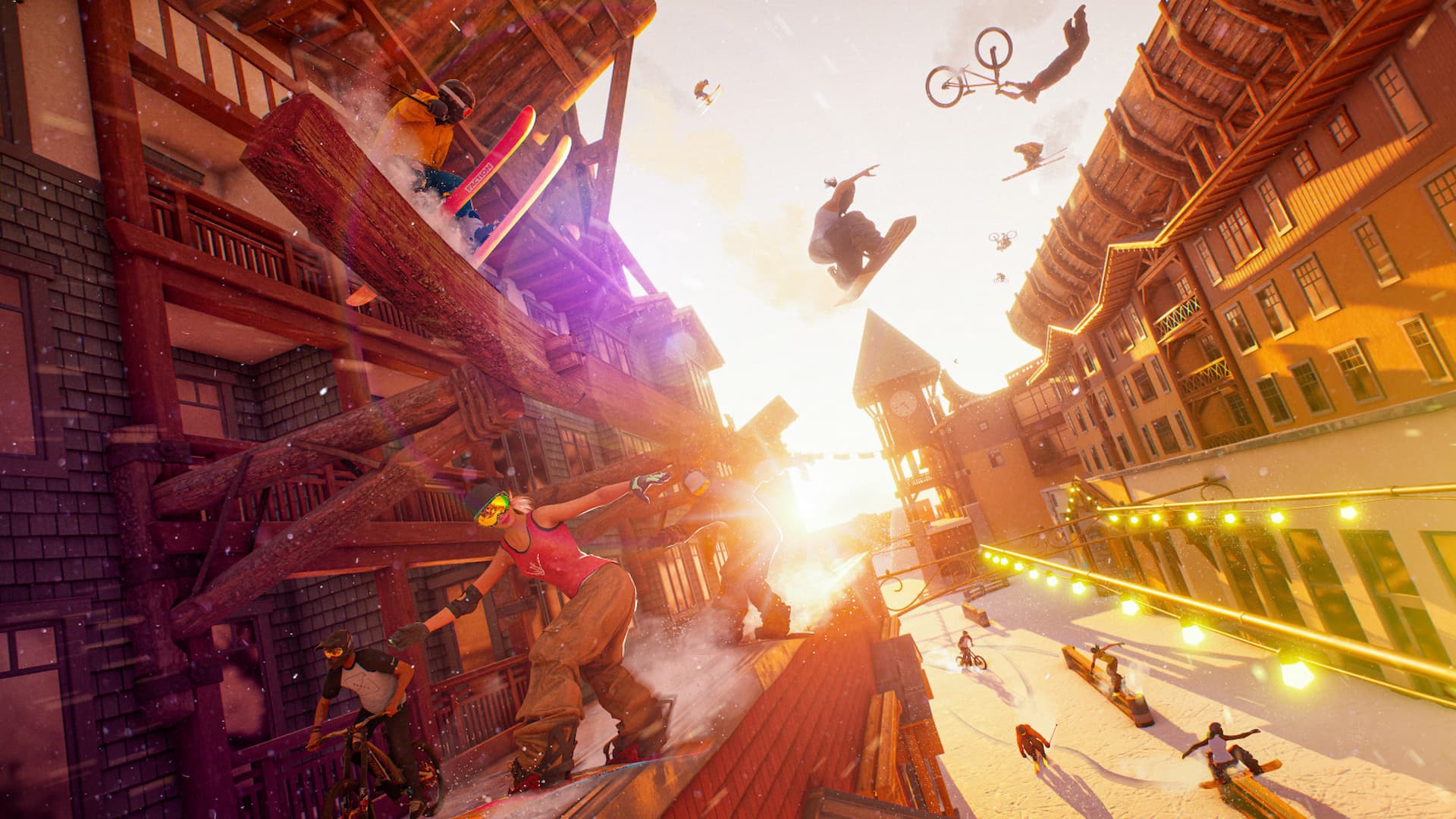 Riders Republic
Riders Republic is so much fun, it should be illegal. Riders Repulic is a highly polished game that has an arcade style all its own. The tricks are ridiculous and the speed is intense, but it sometimes forces you to play other sports such as rocket wings when you would rather stay grounded. The 64-person races are so much fun as there are always people to compete with. What you lose in simulation, you make up for in the sheer amount of content. Whether you want to board, bike, ski, drive or just run about, Riders Republic is unadulterated fun with so much to do. With Year 2 now confirmed, we can expect four more seasons with new events, new brand partnerships, and perhaps even the addition of skateboarding.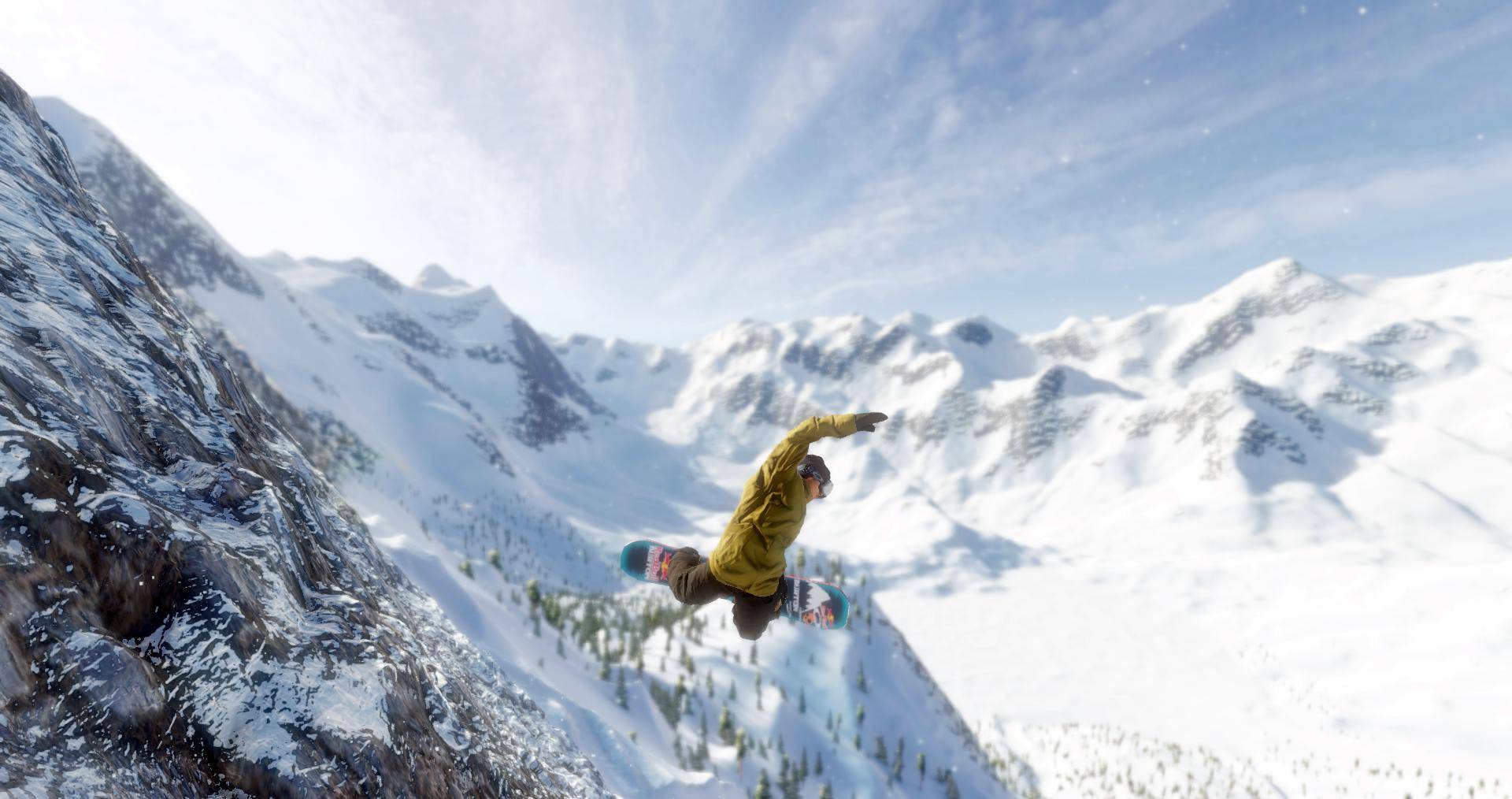 Infinite Air with Mark McMorris
Coming out at the same time as Steep, Infinite Air got a little lost at the time, but over time has grown its own following. The gameplay feels somewhere between arcade and simulation and whilst it works, it would have benefited by picking a camp. Alongside steep, the world looks blander but it's the world editor that really sets this apart. Infinite Air's enhanced world editor allows players to create custom parks for complete immersion into the sport of snowboarding. Players can build their ultimate runs with jumps, cliffs, rails, ramps, and countless other items. Once created, you can share the parks with your friends and compete amongst yourselves. Great fun for those that enjoy the building side of snow sports.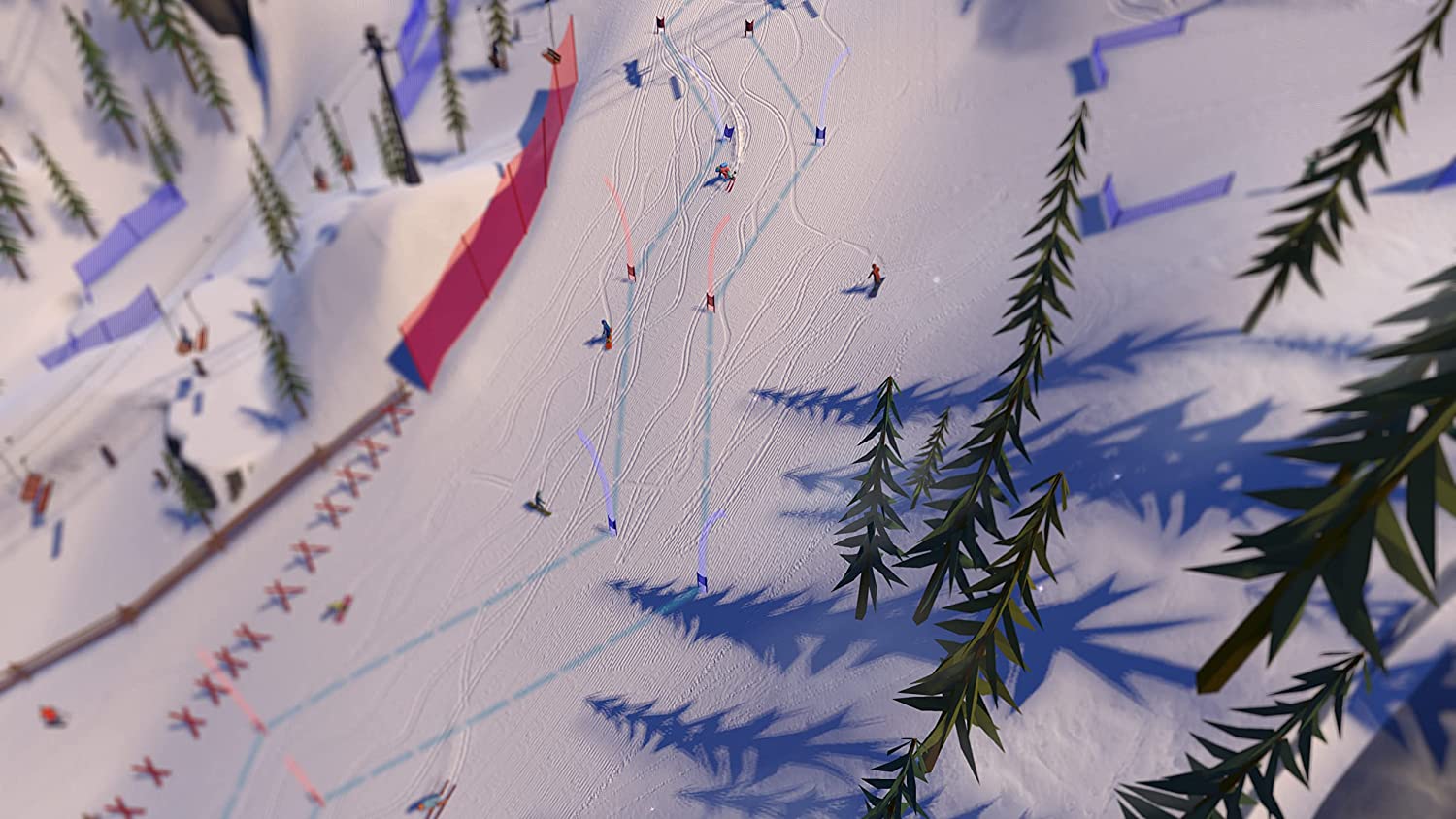 Grand Mountain Adventure: Wonderlands
When you consider that Grand Mountain Adventure was made by a team of just two developers, you can appreciate the amount of love and attention that went into this game. There are 12 resorts to unlock and explore and the gameplay is calm and relaxing. The unusual element of this snowboarding game is the overhead perspective. The tiny border may be challenging to control at first but once you have the hang of the controls, it's a fun ride down the mountains. Well-paced progression unlocks ski passes those open new areas and the competition system works well. The camera angle can sometimes get annoying and won't be for everyone but it gave me a nostalgic feeling of Paperboy, which was great.
So there you have it, five fantastic snowboarding games that you can play right now. Which are your favourite snowboarding games, add them to the comments below.