It has been a long time coming but Boxing is BACK!
[Updated: 21st April 2023]
Undisputed' aims to create the most visceral interactive boxing experience to date. With a revolutionary footwork system, over 60 different punches, voiceovers from legendary referees and commentators, and support from the world of boxing, 'Undisputed' intends to live up to its name as the king of fight games.
Featuring true-to-life visuals, bone-jarring action, and more licensed boxers than ever before, Undisputed gives you unprecedented control to master every inch of the ring. Punch, parry, and uppercut as Muhammad Ali, Katie Taylor, Joe Fraser or Natasha Jonas. More than 50 fighters on day one of Early Access, including today's stars and legendary greats of the ring. I will add a full list below.
Early Access has started on Steam and will come to do Xbox and PS5 later in the year.
This page includes information on the Undisputed Boxing Game:
Questions about the Undisputed game currently on Steam Early Access
Current list of all boxers currently on Undisputed
The Undisputed video game roadmap of updates
Update 2: 17th April 2023
Most requested boxers in Undisputed
Undisputed FAQs
After the massive response to my Undisputed video, there were still A LOT of questions, so let's answer them now.
1. When is the release date?
The official launch date has not been finalised. It is out on Steam early access righ now and once both the developers and the players are happy with it, we will release it officially.
2. Are you going to add more people to the roster?
Yes! Undisputed already has the most expansive roster of any boxing game in history, but they will continue to expand the roster with active and retired boxers as time goes on.
3. Will we be able to create our own fighter?
Yes, Undisputed will feature an in-depth character creator function.
4. Will there be a career mode and story mode?
Undisputed will feature an in-depth career mode, and we plan to release a story mode at some point post-launch.
5. Will there be real belts/championships in the game?
Yes, Undisputed has licensed the prestigious WBC green and gold belt as well as the IBF world title. The Ring Magazine title will also be up for grabs. It have also licensed national belts such as the coveted Lord Lonsdale challenge title.
6. Which platforms will the game be released on?
Undisputed will launch across XBOX One Series S/X, PS5, and PC. Release dates are to be confirmed.
7. Will there be real-life boxing brands within the game?
Yes, recognised brands such as Empire Pro Tape, Reyes, and others will feature in the game.
8. Are there any DLC plans for this game?
Yes, as part of our Seasons model, the team will continue to add fighters and more post-launch.
9. Will there be blood and realistic damage?
Yes, this will play a big role within Undisputed. Your career mode fighter will have to be managed with the quality of your corner team for this aspect.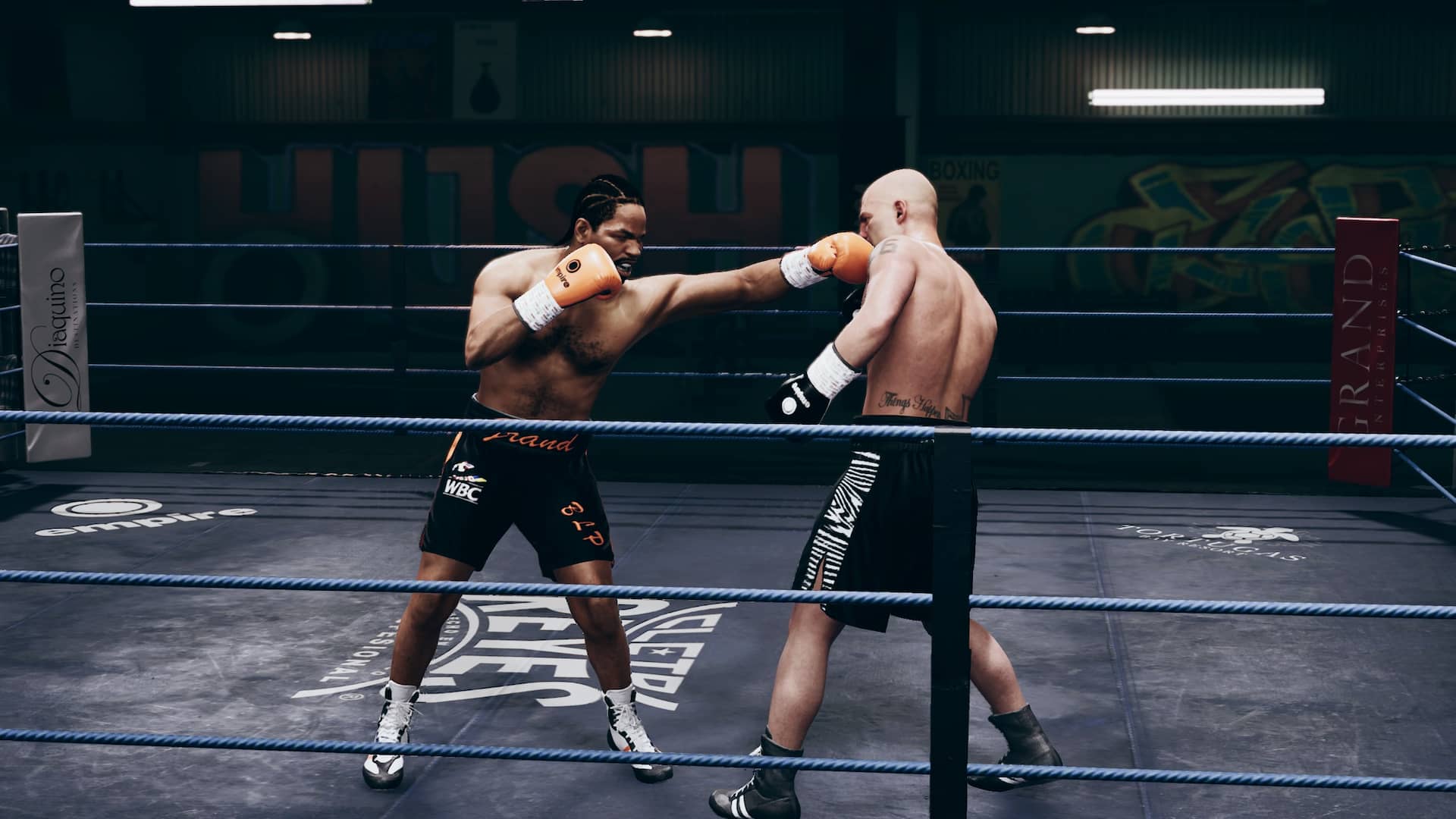 10. What are your plans for online multiplayer?
Current plans include exhibition fights & ranked leaderboards. Undisputed will be holding officially licensed world championships which will involve the WBC & Ring Magazine.
11. Will we be able to share our fighters with the online community?
Yes, Undisputed is going to be introducing a boxer-sharing feature.
12. How much will the game cost?
We're not ready to discuss the game's price yet but we're focused on making the best game possible to ensure value for money. In early access, it is £25 / $30 but this will go up when the official game is released.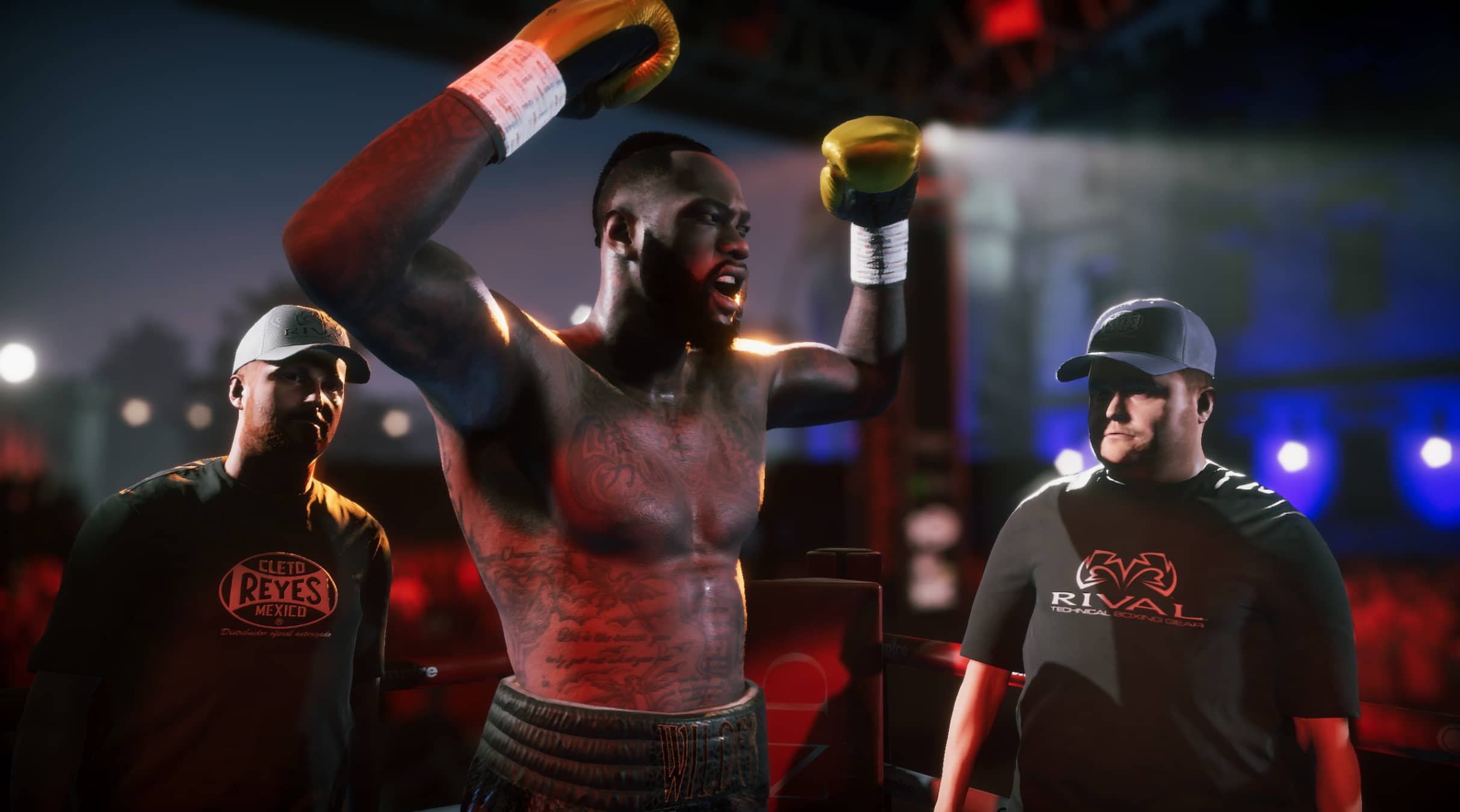 13. Can you list some of the fighters?
David Adeleye – Heavyweight
Muhammad Ali – Heavyweight
Canelo Alvarez – Light-Heavyweight, Middleweight, Welterweight
Lyndon Arthur – Light-Heavyweight, Cruiserweight
Conor Benn – Middleweight, Welterweight
Kell Brook – Middleweight, Welterweight
Frank Bruno – Heavyweight
Jono Carroll – Lightweight, Featherweight
Terence Crawford – Lightweight, Welterweight
Anthony Crolla – Lightweight, Featherweight
George Davey – Welterweight
Charlie Edwards – Bantamweight
Sunny Edwards – Bantamweight
Joe Frazier – Heavyweight
Carl Froch – Middleweight
Tyson Fury – Heavyweight
Kid Galahad – Featherweight, Bantamweight
Ryan Garcia – Lightweight, Featherweight
Arturo Gatti – Lightweight, Welterweight, Featherweight
Jordan Gill – Lightweight, Featherweight
George Groves – Middleweight
Eddie Hall – Heavyweight
Ricky Hatton – Lightweight, Welterweight
Roy Jones Jr. – Middleweight, Cruiserweight, Light-Heavyweight, Heavyweight
Joe Joyce – Heavyweight
Sugar Ray Leonard – Welterweight
Jorge Linares – Lightweight, Featherweight, Bantamweight
Joe Louis – Heavyweight
Enzo Maccarinelli – Cruiserweight, Light-Heavyweight
Rock Marciano – Heavyweight
Michael McKinson – Welterweight
Shawn Porter – Welterweight, Middleweight
Hopey Price – Featherweight, Bantamweight
Scott Quigg – Featherweight, Bantamweight
Sugar Ray Robinson – Lightweight, Welterweight, Middleweight
Ryan Rhodes – Welterweight, Middleweight
Patrick Rokohl – Middleweight, Cruiserweight, Light-Heavyweight
Dalton Smith – Lightweight, Welterweight
Josh Taylor – Lightweight, Welterweight
Oleksandr Usyk – Cruiserweight, Heavyweight
Micky Ward – Lightweight, Welterweight
Josh Warrington – Featherweight
Deontay Wilder – Heavyweight
13. How to play the undisputed boxing game?
List of Controls for Undisputed | Undisputed Controls
Undisputed gives fighters various different setups. There are 6 different ones: Advocate, Competitor, Prizefighter, Pugilist, Defendant, and Gladiator.
Below are the controls for each:
Advocate
| | | |
| --- | --- | --- |
| Control |  XBox Controller | PS Controller |
| Left Jab | X/Right Stick (Northwest) | Square/Right Stick (Northwest) |
| Right Jab | Y/Right Stick (Northeast) | Triangle/Right Stick (Northeast) |
| Left Hook | A/Right Stick (West) | X/Right Stick (West) |
| Right Hook | B/Right Stick (East) | Circle/Right Stick (East) |
| Left Uppercut | A + X/Right Stick (Southwest) | X + Square/Right Stick (Southwest) |
| Right Uppercut | B + Y/Right Stick (Southeast) | Circle + Triangle/Right Stick (Southeast) |
| Hold Block/Feint | RB | R1 |
| Hold Weave | LB | L1 |
| Body Punch Modifier | LT | L2 |
| Power Punch Modifier | RT | R2 |
| Dodge/Run | Left Stick (Direction) + LT | Left Stick (Direction) + L2 |
| Slip | Left Stick (Direction) | Left Stick (Direction) |
| Clinch | RS | R3 |
| Loose Movement | D-Pad (Up) | D-Pad (Up) |
| Switch Stance | D-Pad (Right) | D-Pad (Right) |
| Start Taunt | D-Pad (Left) | D-Pad (Left) |
| Headbutt | D-Pad (Down) | D-Pad (Down) |
| Lowblow | LB + D-Pad (Down) | LB + D-Pad (Down) |
| Push | RB + RS | RB + R3 |
| Take a Knee | RB + D-Pad (Down) | RB + D-Pad (Down) |
If you have more questions, add them in the comments and I will reach out to the development team to get them answered.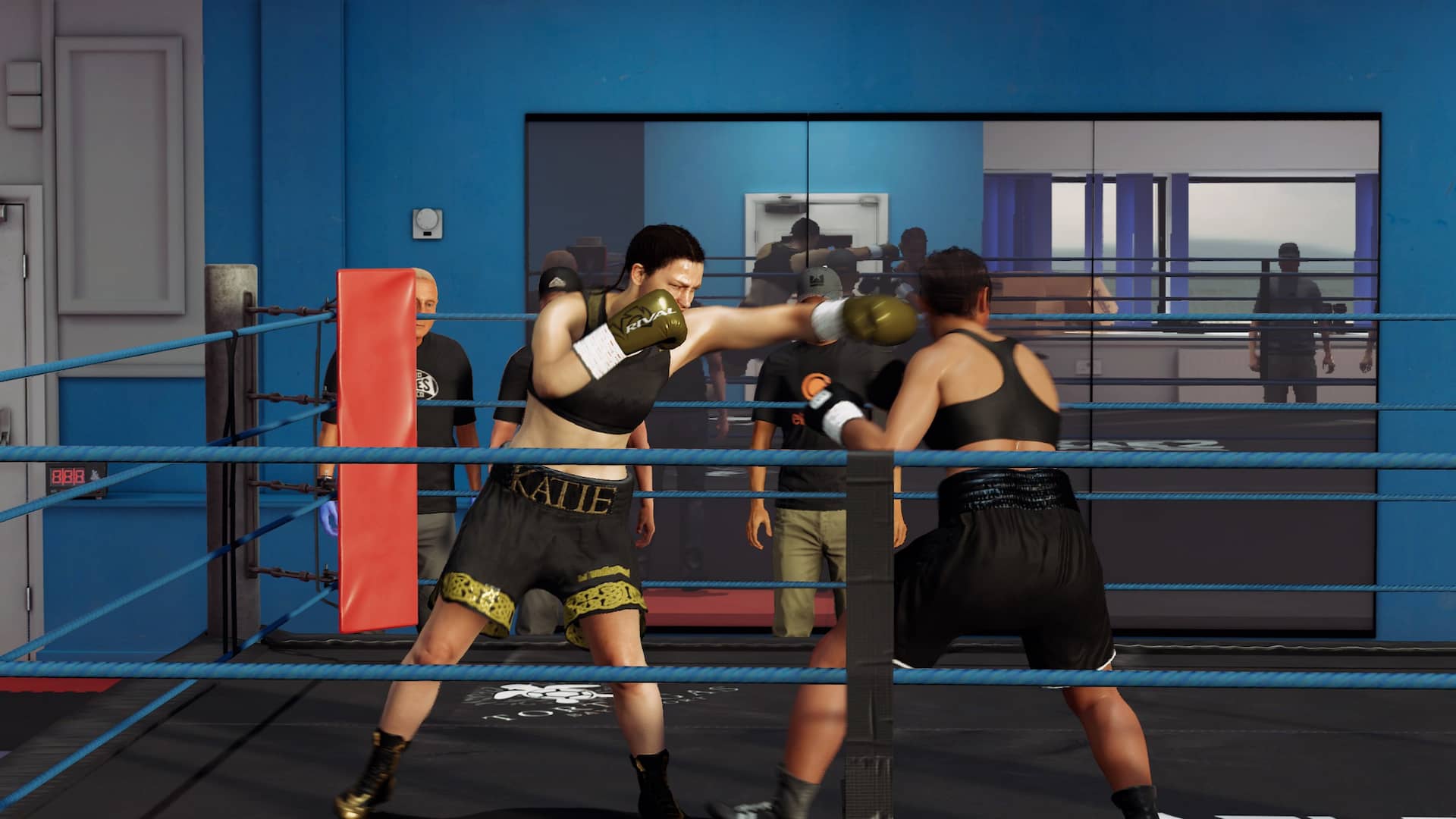 Undisputed Roadmap | Update 1
The latest Undisputed Roadmap has been Revealed
First up, New fighters and new venues
More fighters will join the 50+ strong roster released in the early access, including additions to the Women's division. Many big names have been contacted and once agreements are in place, they will be added. Also, a variety of stunning new venues are coming as well.
Gameplay Balancing
Ensuring competitive fairness and maximising the fun and authenticity of the game will be a continuous process, which will certainly make the game even better to play. Early access has been incredibly valuable in seeing how people use the game and test the various systems
Additional Punch & Move Sets & Custom Taunts
More punch and move sets will be added so that gamers can choose how to fight. Specific taunts will also be an additional feature, further adding to the gameplay and bringing realism to online proceedings.
Fighter Select Character Customisation
Gamers will get an even greater variety in the gear they wish to place their fighter in. This is always something that goes down well with gaming fans.
Character Creator & Sharing
Gamers will be able to create their own boxer, complete with stats, and share it with the wider community, which should make things interesting.
Accessibility Functionality
Features will be added to make sure Undisputed is as inclusive an experience as possible, which will be music to most fans' ears.
Career Mode
As promised, gamers will be able to climb the ranks to the top in the single-player Career Mode with a variety of paths and challenges to overcome.
Be sure to keep an eye out for all the latest Undisputed updates in the coming weeks and months.
---

Undisputed Update 2 – 17th April 2023
Undisputed Update 2: New Fighters, Venues, and Gameplay Changes!
Undisputed has just received a brand new update, and it's packed with exciting new content! In this latest patch, players will get their hands on four new fighters, a new venue, and some major changes to the game's AI, gameplay, and fighter ratings.
The developers have been listening to feedback from the community, and this update addresses some key issues while also introducing new content that's sure to keep players hooked. Let's take a closer look at what's new in this update.
New Fighters Join the Roster
Undisputed's latest update introduces four new fighters, each with their own unique fighting style and signature moves. Vasilii Lomachenko brings swift footwork and directional punches to the Featherweight and Lightweight divisions, while Amir Khan is a welcome addition to the Lightweight, Welterweight, and Middleweight divisions. Heavyweight division gets a new addition in the form of Floyd Patterson, who introduces the peek-a-boo style to Undisputed. Finally, Daniel Jacobs joins the Middleweight division, bringing his own unique set of skills to the ring. Check out each fighter's roster profile to learn more about their strengths and weaknesses.
New Venue: Kiritsu Arena
Undisputed's latest update also adds a brand new venue to the game. Kiritsu Arena is a Japanese-inspired pentagonal-shaped venue that emphasizes discipline and control. This new arena is sure to test players' ring control and boxing mastery.
Gameplay Changes and Improvements
In addition to new fighters and venues, the latest update to Undisputed also brings a number of changes and improvements to the game's gameplay and AI. The damage/health system has been streamlined to one overall head zone and one overall body zone, encouraging players to mix up their fight styles and resulting in better quality matches online. Fighters are now more likely to hit their opponent into a dazed state by mixing up punches and landing combinations, rather than spamming the same punch repeatedly. Movement speed of fighters that are dazed has also been reduced, making it easier for players to cut off the ring and secure a finish when an opponent is hurt.
Additionally, a warning has been added to the in-fight UI that will show players if they are close to being dazed, and the sectional body-part UI has been removed. The curve has been reduced across overall stamina/stamina regeneration, which means fighters with higher-rated stamina have a less steep advantage. Finally, the post-fight results screen now shows both fighters' remaining health and stamina at the time the fight ended.
Undisputed AI Overhaul
Undisputed's latest update also features a complete overhaul of the game's AI system. The new system allows developers to control and adjust more elements of the AI's gameplay, resulting in improved ring movement, punch and stamina management, and weaving/dodging. Players can expect to see continued improvements, including a more noticeable difference between fighter styles over time.
The Future of Undisputed
Undisputed's developers are committed to addressing key issues and concerns raised by the community. They're currently testing solutions to address the issue of body uppercut spam, improving online stability, and rooting out cheaters from online play. While some of these solutions are still multiple updates away, the team is working hard to implement them as soon as possible.
Undisputed Update 2 – TL/DR
Undisputed's latest update is a promising step forward for the game. With new fighters, a new venue, and a slew of improvements to gameplay and AI, players have plenty of reasons to jump back into the ring. The developers are actively listening to feedback and working to address community concerns, which bodes well for the future of the game. We can't wait to see what they have in store for us in future

Most Requested Boxers
Mike Tyson
Prince Naseem*
Manny Pacquiao
Gervonta Davis
Dmitry Bivol
George Foreman
Roberto Duran
Marvin Hagler
Evander Holyfield
Joe Calzaghe
Andre Ward