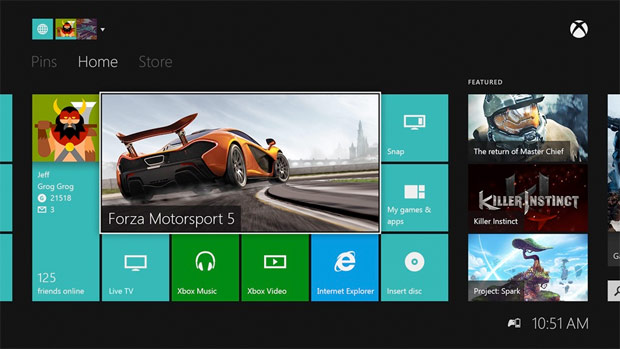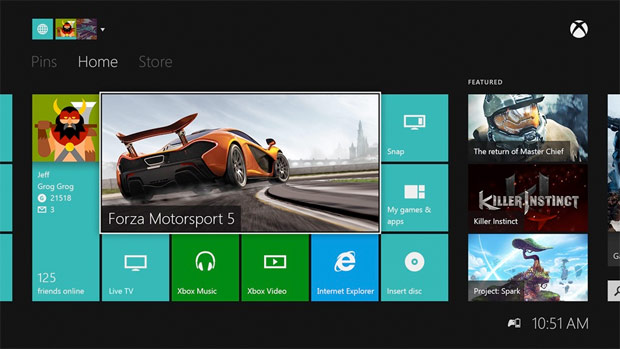 Today Microsoft announced two new updates heading for the Xbox One dashboard. The first, due on February 11th include features such as:
Better Storage Management
This update has been requested since day one and definitely needed if your future Xbox library to be mainly digital. With some games weighing in at nearly 40GB it won't be long until your 500GB hard drive is full to the brim. The new update will also allow users to control the install lineup and improve the management of the download queue.
Separation of Games and Apps
The new update will also separate 'My Games' and 'My Apps' into separate lists, in order to easily create separate queues for both. Users will now be able to pick the order in which they want the content to load. A boot progress indicator will also be added in order to better track updates while they load.
Battery Power Indicator
One complaint of the new Xbox One was the lack of any indication when the batteries in the controller needing changing. Good News! The battery power indicator is returning and now users You will see it right on the home screen.

USB Keyboard Integration
Finally, users will be able to use a USB keyboard with the Xbox One. Not sure how useful this will be but time will tell on that one.
Second Update Due March 4th
In March, another system update will launch including "many new features and improvements, most significantly to [Xbox One's] party and multiplayer systems".
Players have often complained the Xbox One's approach to parties, which was considered a step backward from the previous Xbox 360.
Xbox chief product officer Marc Whitten said "We've been carefully listening to your feedback and look forward to delivering many new features that will make Xbox One even better," and "We're just getting started and can't wait to share more information in the coming weeks."
More news on this to follow soon…
Source: http://news.xbox.com/2014/02/xbox-one-keeps-getting-better