On March 11th 2014, first person shooters were apparently 're-defined' as the Xbox One had its first big title Titanfall. The game saw soldiers fight alongside hulking mechs in battles that spanned a galaxy.
The graphics and sounds were stunning and the gameplay was fast and frantic. The balancing between the mechs and soldiers was close but not perfect and the array of levels was enough to keep you busy for some time.
The single player campaign was light to say the least and really just consisted of 10 levels to get a player used to the controls and match types likely to be played in the multiplayer game: which was the core of the game.
The launch of Titanfall saw a slew of well deserved positive acclaim but as the console was so young, the audience was eager to see what else was in the pipeline; especially Destiny.
Over the course of the year I have dipped in and out of Titanfall and during that time I have never been without players to play online with. The core players are always there and as ridiculous sale offers practically give the game away, there has been sporadic bursts of new players.
Over the course of the first year Titan fall has enjoyed three DLC packs called Expedition, Frontier's Edge and IMC Rising. These packs included six new maps of varied style and feel, these include:
Swamplands
Runoff
Wargames
Dig Site
Export
Haven
Zone 18
Backwater
Sandtrap
Along with these new maps have come additional multiplayer game modes that build on the original nine that include:
Marked For Death
Pilot Skirmish
Deadly Ground
Marked for Death Pro
Some of which are permanent and others which come and go. Other features that appeared over the year included the addition of a black market for burn cards, auto refill of slots for those eager to get in to the action, additional OS voices and a slew of personalisation options. The eight and most recent update really made a splash when it added star rankings to each fight and ranked play to see how players fare against their peers. These latest additions have changed the game significantly for hardcore players and gives them new targets to go for after reaching the top generation.
Now, one year on, Titanfall still retains its core gameplay but it feels tighter and more polished. The balancing between mechs and pilots have been refined and the addition of a black market where you can spend in game currency to get additional cards adds an element of interaction. The upgraded progression system makes it feel like you are continually bettering yourself and when you finally reach the end of a generation you feel pretty badass. That is until you re-gen and start all over again with the added kudos of the higher generation mark.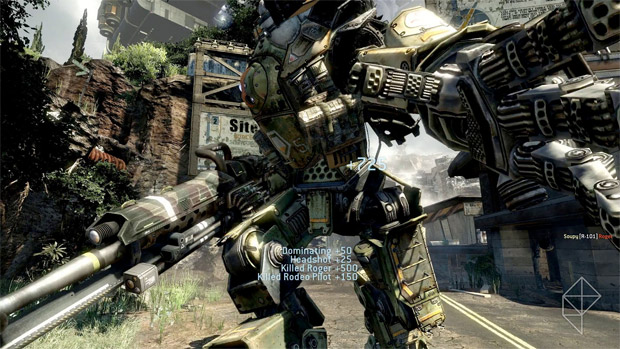 Overall, Titanfall is even more fun than the original game and whilst newcomers will struggle at first to compete with those familiar with the game types and maps, those that stick at it will be rewarded.
So a huge happy birthday to Titanfall and thanks for all the free DLC. We look forward to Titanfall 2 which has just been announced as a cross platform title for next year. We look forward to seeing how you will improve a pretty awesome start.
… Hopefully a better single player campaign
Summary
Article Name
Description
Happy Birthday Titanfall. Over the course of the year I have dipped in and out of Titanfall and during that time I have never been without fellow players.
Author