Nintendo announced details of their latest console, the Nintendo Switch and now the internet is a buzz with all things switch. If you can't be bothered to sit through the one and a half hour presentation then here is everything you need to know.
Nintendo Switch Overview
Release Date:
Out March 3rd 2017
2x Boxed System Including grey and coloured variations
Nintendo Switch Price:
Nintendo Switch Online Services:
Multiplayer gaming
Free Trial for 6 months
Paid Service starts in fall 2017
Removed region locking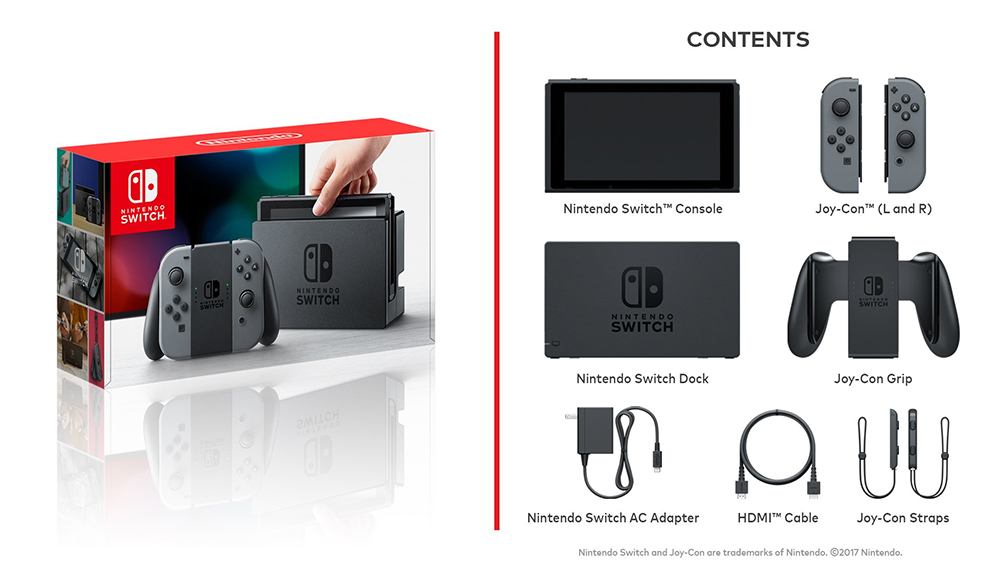 Hardware Elements for the Nintendo Switch Include:
Nintendo Switch Dock
Nintendo Switch Console
Joy Con Grips (either in grey or blue and red)
Both have left and right shoulder buttons which double as connectors
Motion control enabled
AR Camera for games
NFC reader for Amibo
Capture buttons for screenshots and videos
Come in Blue and red colour variations
Wrist straps available (in various colours)
HD Rumble for improved sensory feelings
USB and mains charger
BUT: Pro controller sold separately
Play Styles:
TV Mode – Just plug and play
Tabletop mode – Using the rear kickstand
Handheld Mode – With Joy-Con controllers that attach on the left and right
Battery Life – 2.5 – 6.5 hours
Wifi Enabled for multiplayer – 8 can be connected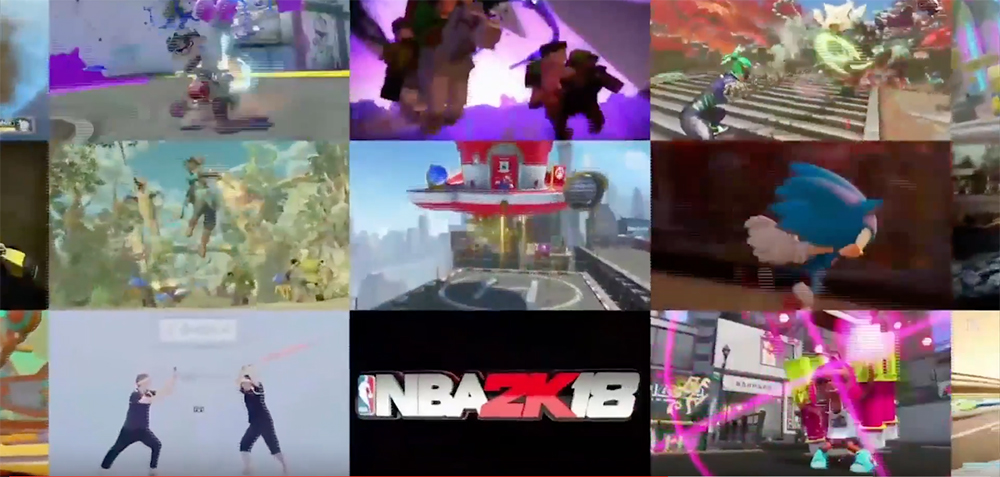 Nintendo Switch Games on Show:
1.2. Switch
Face-to-face interaction party game looking to make the most of the motion controller. Players battle it out in cowboy style shoot outs, sword fighting, dancing, and table tennis set to be a "A staple for parties".
ARMS
Boxing game with a colourful cartoon art style in which players has spring loaded stretchable arms. Thrusting the controller own throws a punch whilst twisting the controller bends it the the left of right. This actually looks like a lot of fun.
Splatoon 2
The paint filled turf war is back, but the with additional weapons, special weapons and all new battle arenas. Thankfully, the Pro Controller can now be used and the sequel offers both local multiplayer and online play (due out this summer).
Super Mario Odyssey 
Mario is Back in Super Mario Odyssey. The worlds favourite plumber travels outside of the Mushroom Kingdom with is all-new talking hat. The mechanics on show included a new hat throwing move in which it becomes a stepping stone across large areas, riding on large cartoon animals, huge boss battles and a selection of crazy cartoon lands mixed with real world style locations. This is set to be released just before Christmas 2017.
Xenoblade 2
This JRPG Looked big, emotional and full of dialogue. If you like that kind of thing.
Fire Emblem Warriors
This was basically a sneak preview of a sword being grabbed by an unknown hand… Not very exciting
3rd Party Developers
Apparently Nintendo have over 80 Games currently in Development by 3rd Party Developers which included
Square Enix – Dragon Quest 10 & 11
Square Enix – Dragon Quest Heroes
New Atlus Game
Square Enix – Project Octopath Traveller (2D RPG)
Sega – Say they will make games for the hardware
Bethesda – Skyrim
Grasshopper – Travis Touchdown is Back in a yet un-named game sequel in the No More Heroes franchise
EA – FIFA 2017
The Games Montage
A games montage included various titles that included both new and old titles.
Sonic
MarioKart
Rayman
Dragonball Z
Just Dance
Classic Street Fighter 2
Minecraft
1080 Snowboarding 2
Skylanders
Lego City
Mii games
Bomberman
NEO racing
Final Thoughts:
The Legend of Zelda: Breath of the Wild gameplay trailer was played to close the show culminating in the launch date: March 3rd 2017 – This looks to be the best reason to get the system at launch.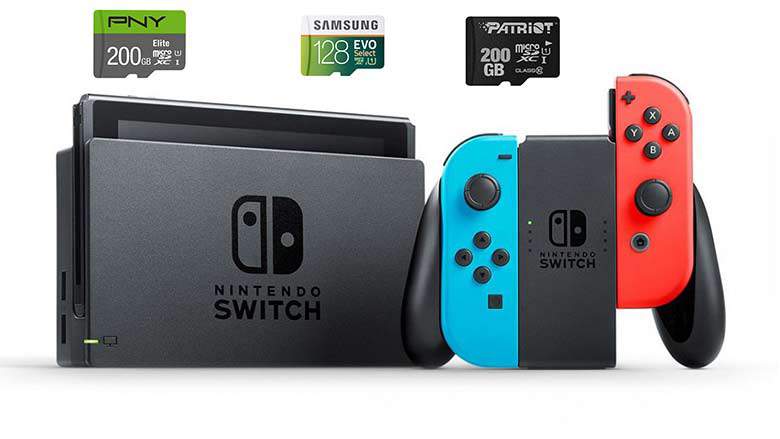 Problems/Challenges of the Nintendo Switch:
Cost is high compared to the recently reduced Xbox & Playstation 4
A 32GB hard drive is ridiculous (Zelda will take up half of this storage)
The suggestion that the online service only give users one old SNES game per month (on loan)
Likely to suffer the same lack of games as previous consoles
The Pro controller is currently at $60
The 'charging' grip is sold separately
No indication that your previous digital purchases will carry across
No sign of a new Bayonetta game