It's 120AD and the Roman army has seized control of the south of Britannia. Their goal, to march north and conquer the rest of the island with brutal and bloody efficiency. Little do they know that Caradoc, a guardian of the northern tribes has rallied the war bands and is ready to bring the war to the Romans. Wulverblade is steeped in history and celebrates its attention to detail throughout. Whether you are learning what happened through the cutscenes, reading the journal entries or even watching the array of drone footage from each location that tells the story of each of the stone circles in the game. Wulverblade has definitely done its research.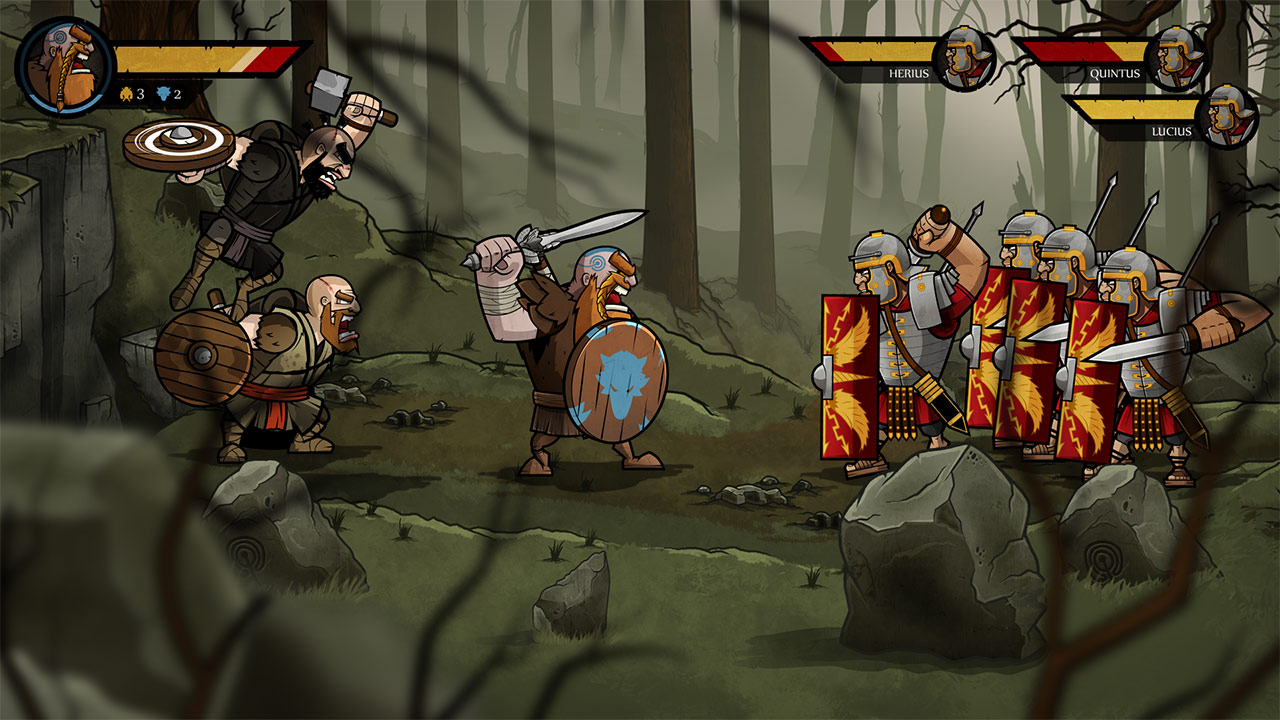 The game spans eight beautiful levels including ancient forests, thundering rivers, torchlit woodlands & Roman forts. All of which are based on real locations. The graphics are simply stunning, and whilst I have always been a fan of Fully Illustrated's design work, Wulverblade is a masterpiece. All characters are in 1080p and each animation is lovingly crafted. Players can choose between three 'barbarians' that include a medium, light and heavy, all of which player very differently.
The atmospheric soundtrack and periodic voice acting is fantastic and gives it a cinematic feel, however, I would have liked to have a less-sweary option so that younger players (7 up) could have enjoyed the game whilst learning something.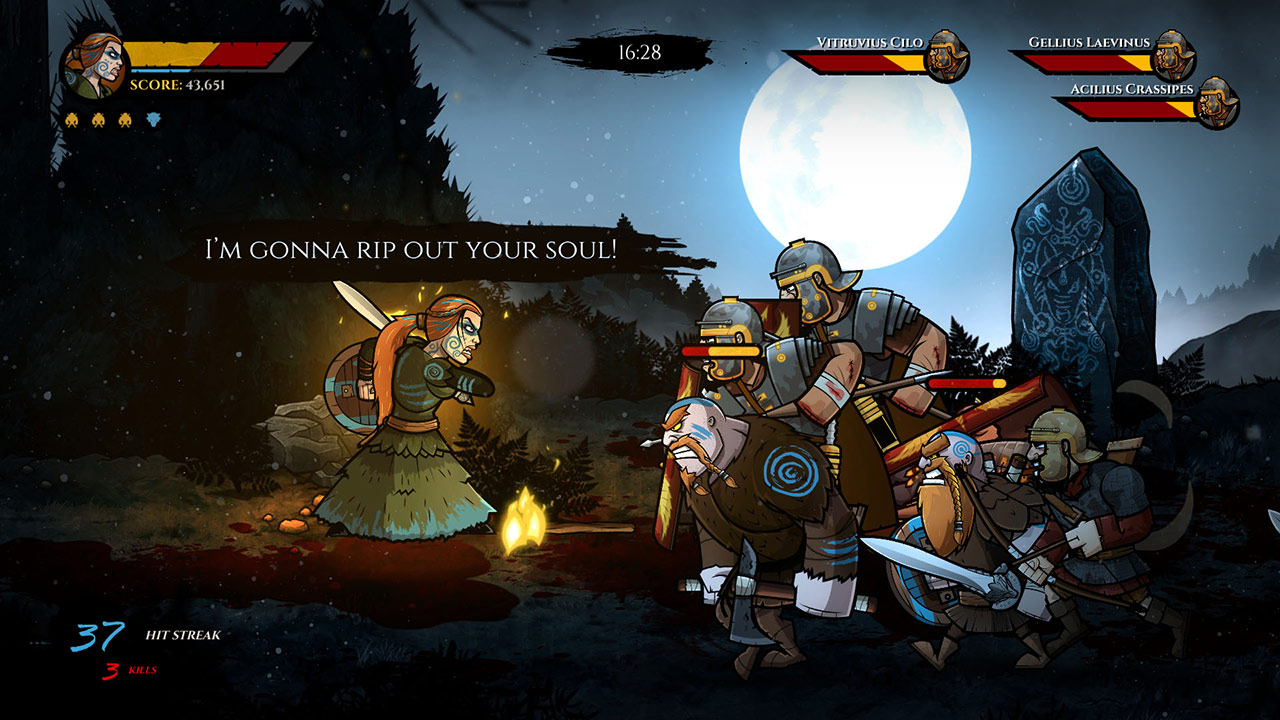 In true retro gaming fashion, there is no hand-holding and players can choose between a saving checkpoint game or old school three lives and your dead approach appealing to both new gamers and those after a trip down memory lane.
You can see, hear and feel the love that has gone into this game from its rich historical content to the throwing of severed heads. The story is engrossing, the gameplay is fun and with plenty of unlockables and secrets to discover the game has plenty of replayability.
Overall, Wulverblade is a nostalgic trip down memory lane with the controls and action wretched forward into modern day standards. The cartoon visuals are eye-poppingly beautiful and the epic story and deep historical knowledge make this a visceral cinematic experience worth enjoying.