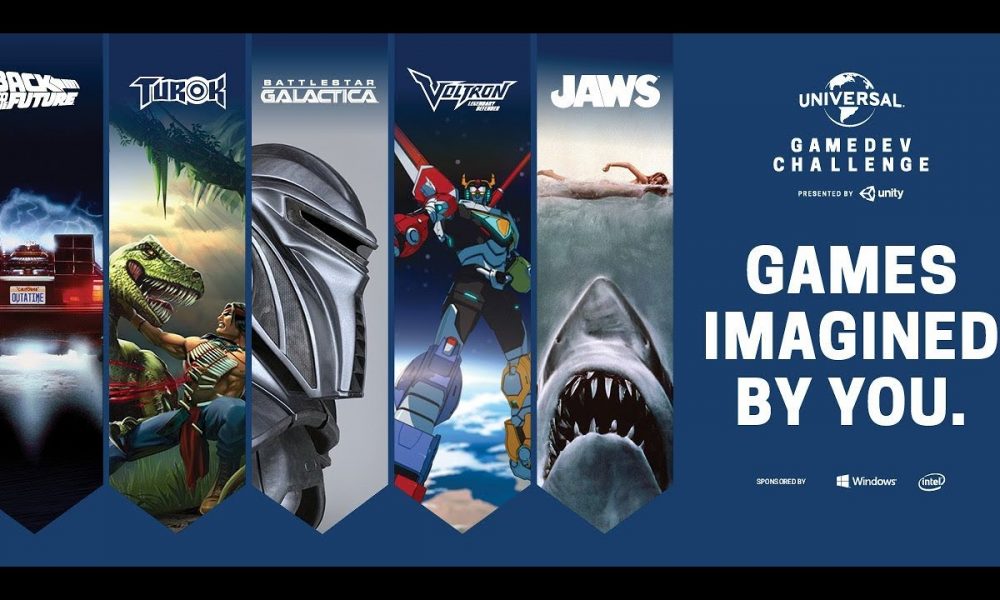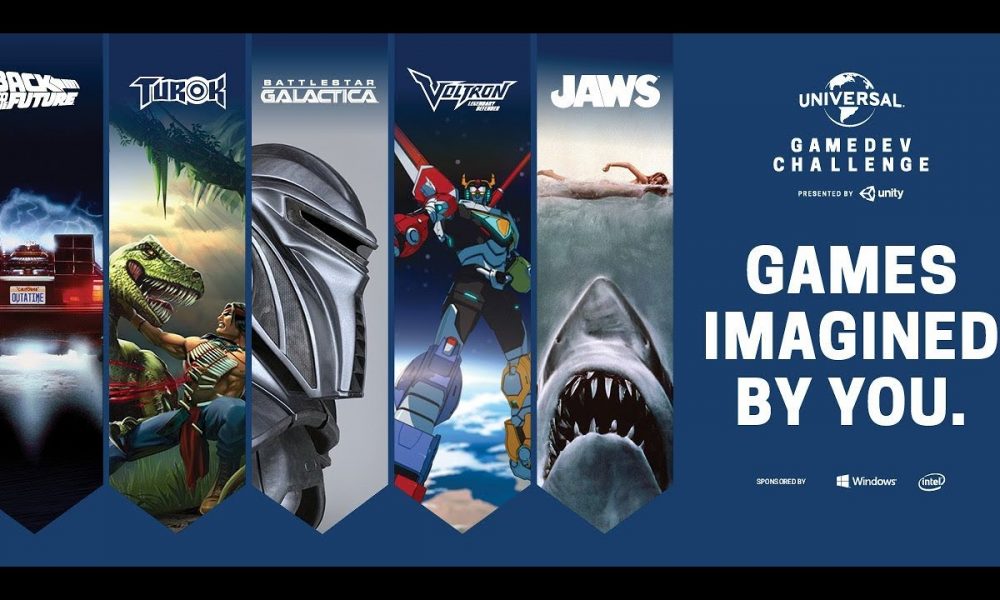 The Universal GameDev Challenge is a competition that includes five iconic worlds from Universal Studios. From the classic Back to the Future™ and Jaws films to the more recent Voltron and Battlestar Galactica reboots, the Universal GameDev Challenge celebrates the creativity of game developers designing and building a game with Unity.
The first stage challenges the entire developer community to submit their idea in a Game Design Doc, and pitch it in a short video. Six entries will be chosen by a panel of expert judges. Stage two will see a select few invited to an exclusive VIP Mentorship Summit to work with visionaries, engineers, and spokespeople from Universal, Microsoft, Intel and Unity to help them make the most of their project (along with the Unity Asset Store).
The final few will be tasked with creating a vertical slice of their game using Unity, and submit for the ultimate goal: a consultancy agreement with Universal and the chance to make their game a reality.
Every contestant gets the opportunity of a lifetime to design a game for an iconic world.
Stage One Deliverables:
One Game Design Document (up to 13 pages)
One pitch video introducing yourself, your team, your experience, and your idea
Optional: Supplementary content such as concept art, videos, models, or story.
All deliverables must remain private
Contest Judges
Lauren Montgomery: Co-executive Producer at DreamWorks TV and Showrunner for Voltron Legendary Defender
Dean Takahashi: Lead writer for GamesBeat of VentureBeat Magazine
Bob Gale: Oscar-nominated screenwriter-producer-director, best known as co-creator, co-writer and co-producer of the Back to the Future™ films
Kate Edwards: Kate Edwards is the CEO and principal consultant of Geogrify, a consultancy for content culturalization, the Executive Director of Take This, and is the former Executive Director of the International Game Developers Association (IGDA).
For more information about the contest visit the official competition page on the Unity.