Powder VR is an upcoming VR game that allows you to get in touch with your adventurous side. It's truly for the thrill-seekers in the VR community and anyone who wants to experience the rush of speeding down one of six picturesque mountains. Built by the small but passionate development group Rainsoft Games, Powder VR gives you the chance to take charge of your own winter sports adventures. While others have created casual gaming snow sports simulators, Rainsoft Games has built out a full winter sports game for VR enthusiasts. Powder VR has gone through a full development and beta-testing phase being very keen and receptive to community feedback. The results of this effort do not disappoint. Sign up for the wishlist and get early access before the game releases later this fall.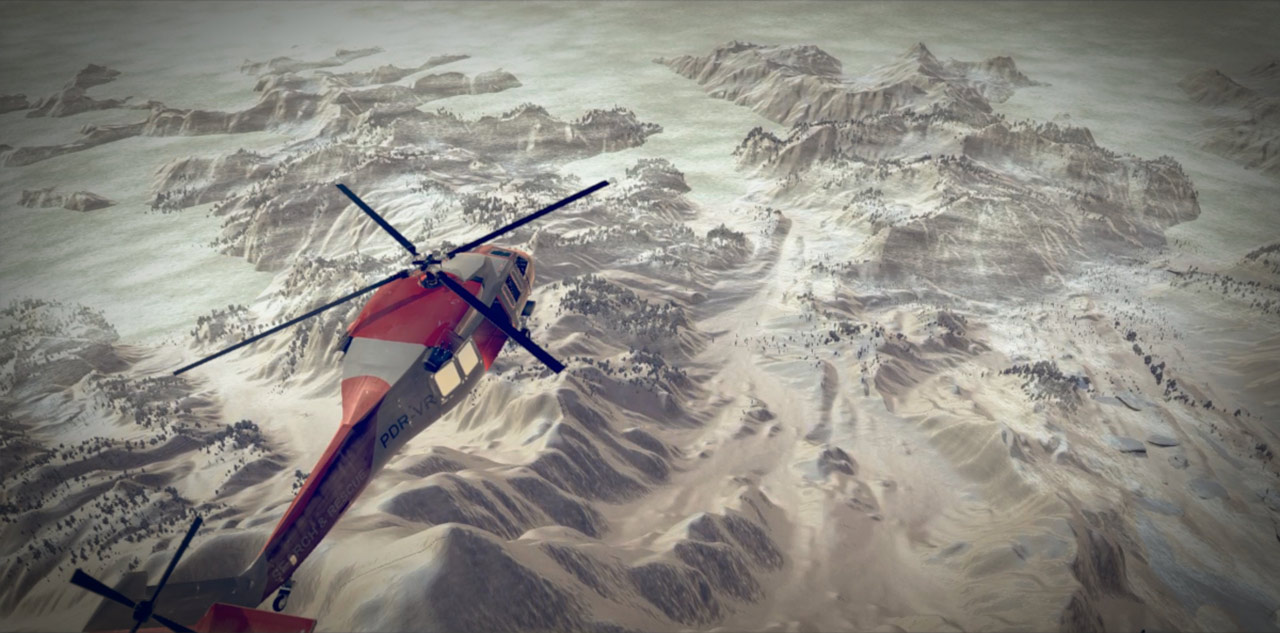 Play How You Want – (Skis/Snowboard/Wingsuits)
Powder VR offers a variety of play styles. Conquer the snowy maps how you want whether on a pair of skis or a snowboard. Don't wanna stay grounded? Choose to blaze down the mountains in a wingsuit instead. Regardless of how you play, high speed is attainable for all. At the core of this VR experience is the rush of going fast in beautiful environments. Each play style offers a genuine change in movement and orientation properly recreating the feeling of skiing or snowboarding leading to a truly immersive experience. The wingsuit side of the game is a welcomed addition and offers the chance for players to glide over the snowy caps of the ski resort.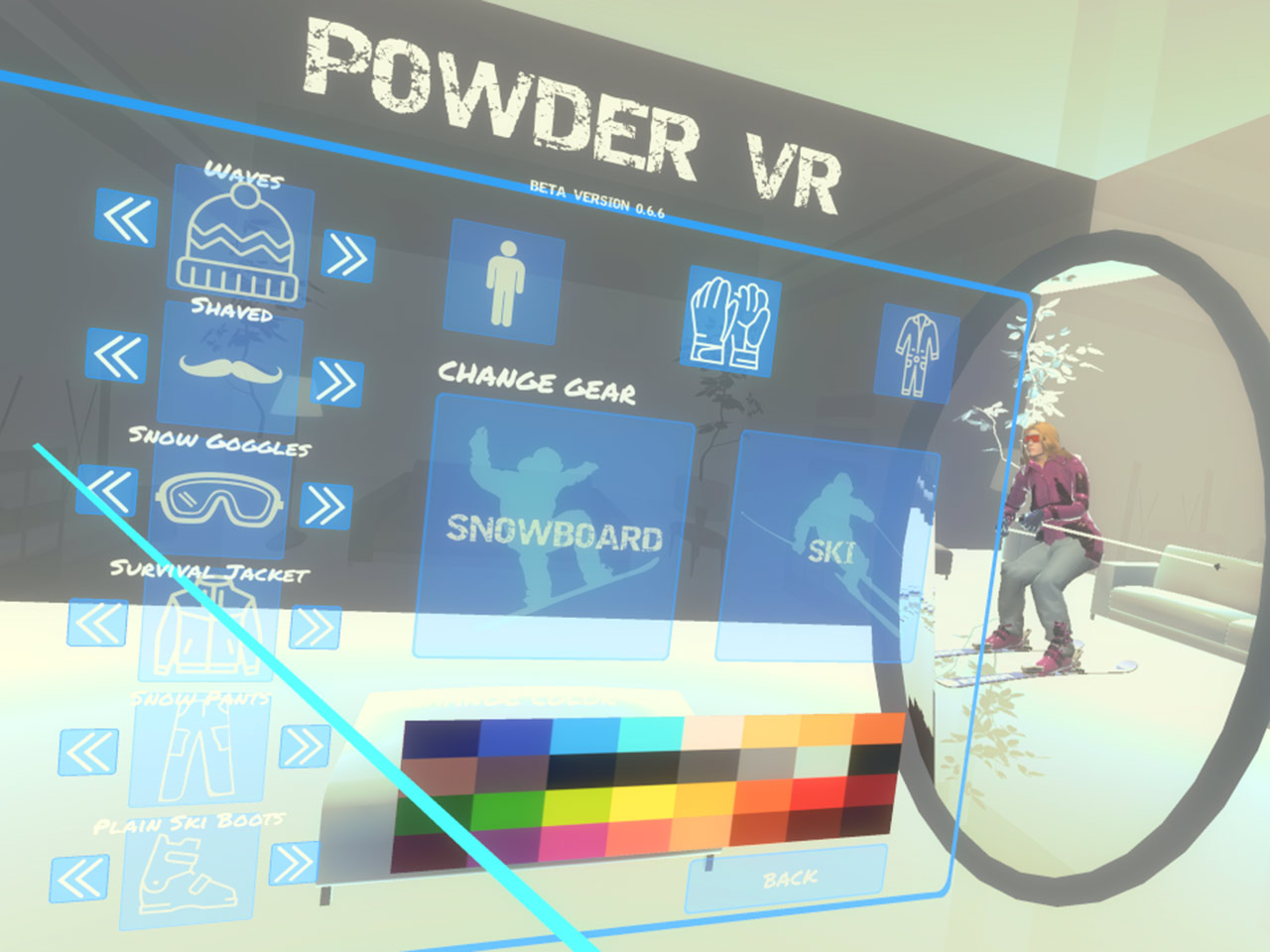 Racing & Freestyle
Powder VR is a game built for the thrill-seekers, but how you get those thrills is your choice, whether it be with speed or style. The two main game modes in Powder VR are the racing mode with time trials or freestyle mode where flips and tricks are the name of the game. The racing mode plays like any great speed-based mode within other sports-focused games. Race down the hill on your skis, snowboard, or wingsuit for the fastest times and truly conquer the mountain. Within the freestyle mode, those who can pull off the gnarliest tricks reign supreme. Launch off ramps, half pipes, and railings attempting flips, 360's, and more. With Powder VR's unique locomotion system, you stay in full control through all the spins and jumps. Feel free to adjust settings to your VR comfort level which allows you to spin more or less to add to the challenge, or play more conservatively while you build up your VR legs.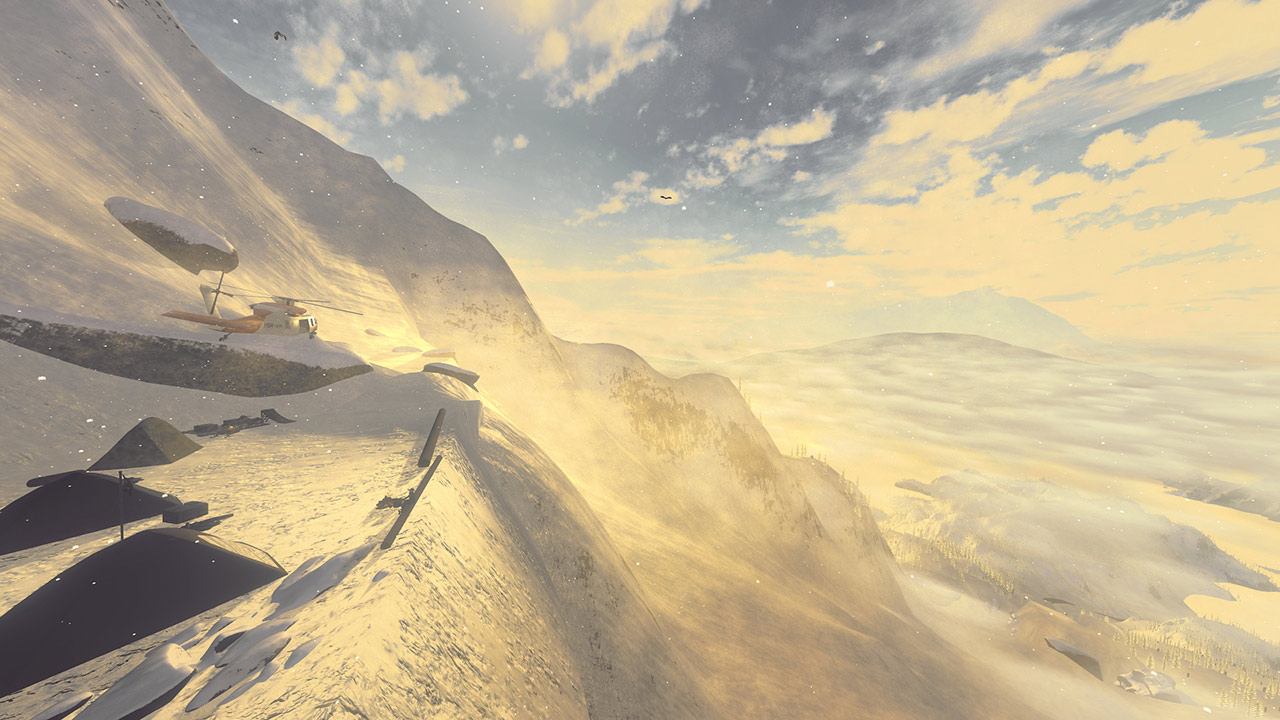 Beautiful Terrain- (glaciers tree hills all the variety)
Powder VR offers amazing gameplay, but the beautiful landscapes and range of maps will truly blow anyone away and really immerse users in the mountainous atmosphere. This game feels like a full, complete game and a part of that is its variety of large maps. Stand on top of six different mountains ready to speed down 14,000 ft slopes. Taking inspiration from real-life mountains such as Aconcagua, Mont Blanc, and Denali, these mountains are big and full of chutes, cliffs, ridges, glaciers, forests, and more. Each of the mountains are a novel experience with different terrain and interesting routes avoiding repetitive gameplay that is all too common in other skiing simulators. Want to change it up and not just ski through wild terrain? Powder VR has you covered allowing users to also ski through a cityscape passing in between skyscrapers and other buildings. Each map is beautiful and before I start each round, I always take time to look around and appreciate the scenery. With the exception of being freezing cold, the experience truly emulates the real feeling of standing on a top of a mountain. Powder VR knows its development efforts with terrain-building have paid off and wants to give its users more opportunities to explore the beautiful terrain. To do this, try the open-world mode and ski for hours all while exploring every bit of terrain the game has to offer. Powder VR is a sick experience and is for all the VR adrenaline junkies out there to check out.
Check it out on Steam here: https://store.steampowered.com/app/1048580/Powder_VR/