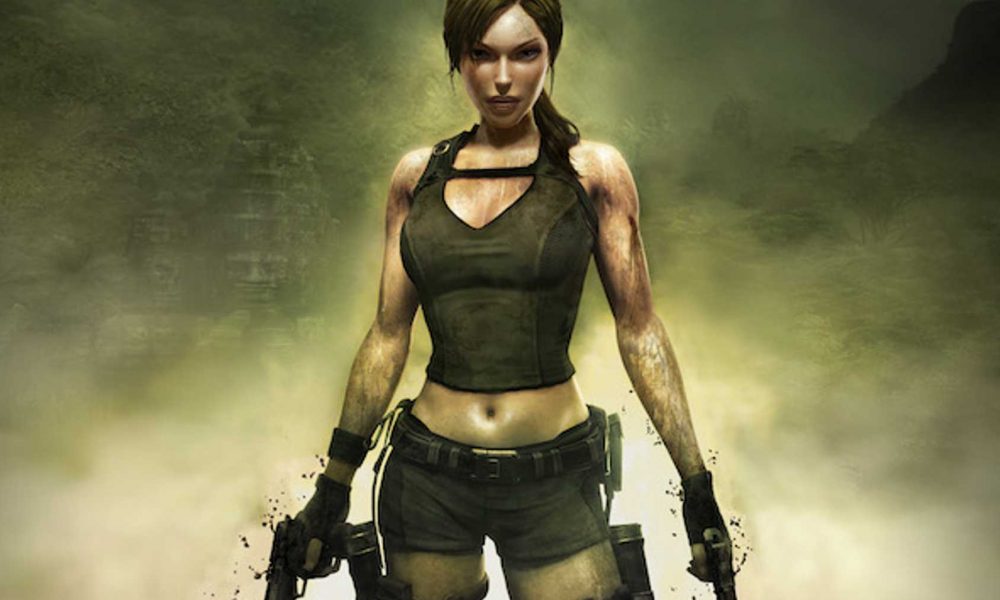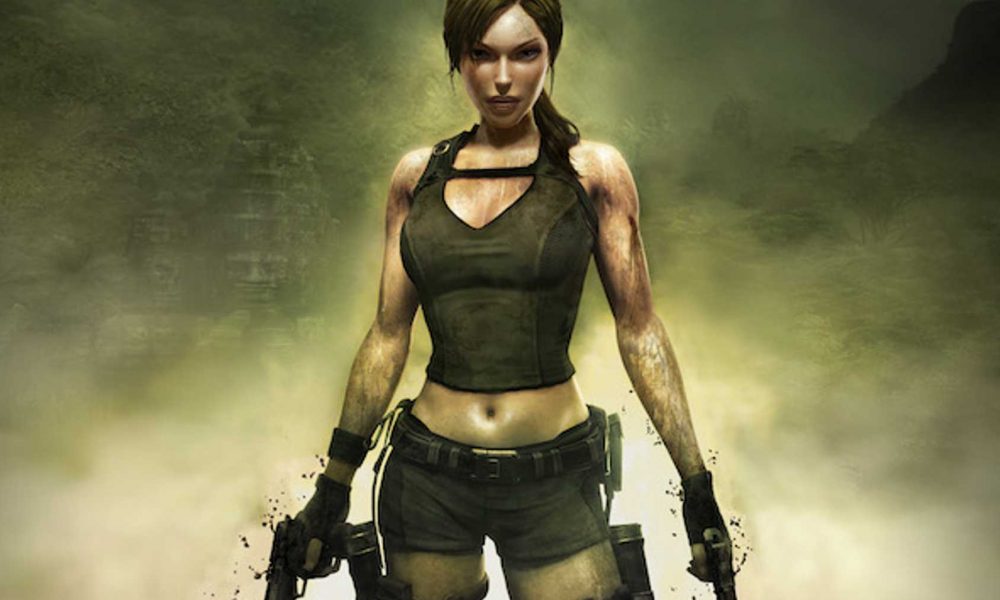 The story began in 1996 when Eidos Interactive released the Tomb Raider video game, and the runaway success gave rise to sequels that have sold over 75 million copies the world over. It is now considered a pioneer of the action-adventure category.
The protagonist, Lara Croft, is an eye-catching character, with her signature, long pony-tailed brown hair and piercing eyes. She is the stuff of every young boys' fantasy. She's graced with an exceptional pedigree, as the only child of a noble family. Standing at just 1.6m (5ft 6″), her elegance, brilliance (Asian Archaeology student), tough as nails persona and courage would make her seem more like 12ft in stature. 
The world is her oyster, and she's travelled it in search of lost artefacts. It's not easy as she must solve puzzles, fight enemies (sometimes supernatural) and navigate booby traps.
In 2004, Software provider Microgaming partnered with Eidos Interactive, since renamed Square Enix Europe, to produce Lara Croft Tomb Raider. It was followed by Tomb Raider Secret of the Sword in 2008. After a dry spell, it wasn't until 2019 that we got Lara Croft Temples and Tombs slot.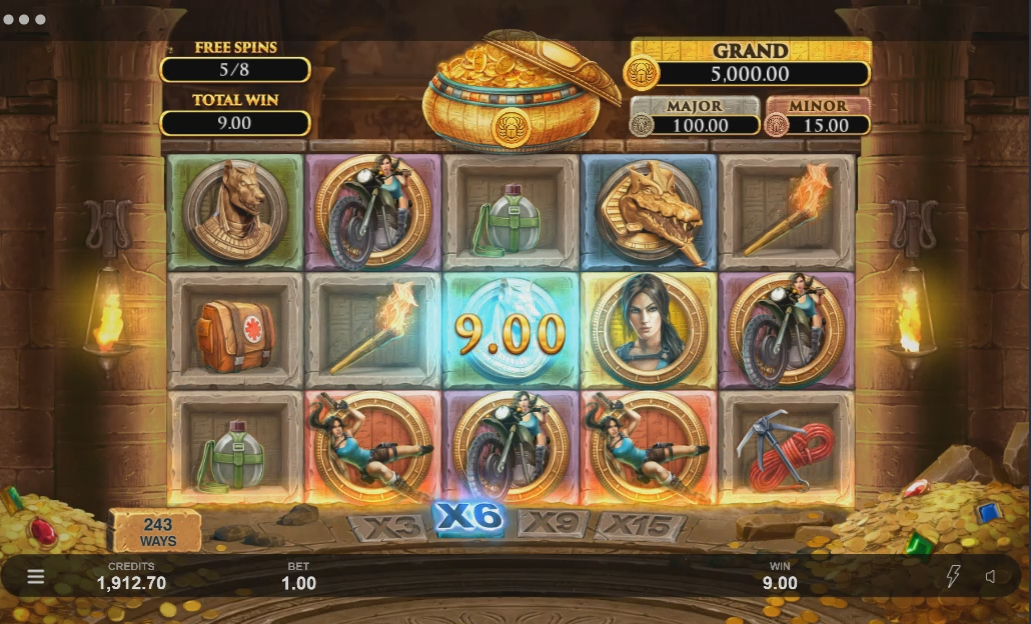 This latest slot game, captures the bad-ass Lara Croft persona of the video slot, as you can see from the illustrations of the four top-paying symbols. She doesn't shy away from pointing her pistols or riding a motorbike when the scenario calls for it. The slot captures the video game heroine to a tee, complete with her iconic calf-high boots, turquoise tank top and brown shorts. 
To the joy of nostalgic video gamers like myself, you can even find Lara Croft voice-overs when the situation calls for it.
The game is played on a 5×5 (reels x rows) grid and on 243 ways to win, showing it has come a long way from the 15 paylines of the original slot.
As you'd expect, Lara's adventure takes her to the exotic location of an ancient Egyptian temple in search of the golden tomb. As you would surmise, it won't be easy as she must navigate the obstacles and puzzles. Formidable supernatural forces may also be out to stop her as the ancient Egyptians believed that the gods Set and Sobek stood guard over the tomb.
The slot comes with the golden scarab wild, appearing on reels 2-4, and a scatter symbol (Lara's notebook) used to trigger free spins. Interestingly, in Shadow of the Tomb Raider video game, Lara's notebook was an artefact collection.
There are three features in the video slot including Rolling Reels with Multiplier Trail, free spins and the Golden Scarab Jackpot (5,000x bet max jackpot). The Rolling Reels is a Microgaming feature where winning symbols explode and new symbols 'roll' down to replace them. The round does not end until the end of the rolls. Each consecutive roll increases a win multiplier (Multiplier Trail) up to 5x in the base game and up to 15x during free spins, of which you can unlock 8-32.
As with the video game, the prize is always waiting at the end, and if you can trigger the jackpot game, then it's your chance to win one of three pots: Minor (15x bet), Major (100x bet) or Grand (5,000x bet).
The slot Lara Croft Temples and Tombs is one hell of a ride. Hold on tight as, "The line between our myths and truth is fragile and blurry."