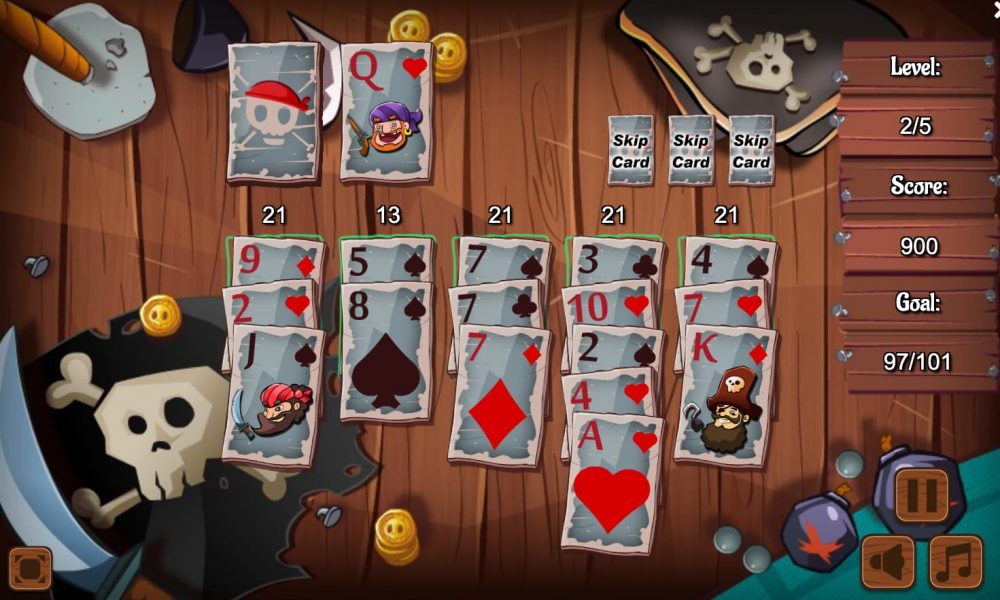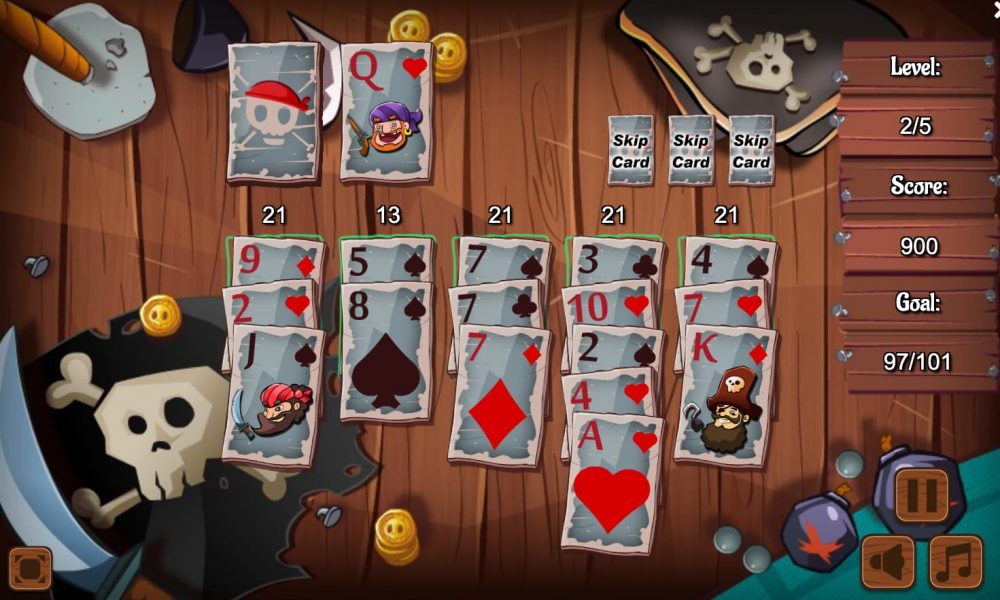 There are times when you can't be with your favourite console and have a hankering for some game time. Sure, your phone is always close and you probably have a tonne of games on there gathering digital dust. But should you find yourself with nothing but a browser and some time to kill, then free to play browser games could be the answer.
If you are looking for simple, ad-free, browser games that you can just dip into as and when then try out Solitaire.org. It is packed full of games that have simple rules, are easy to pick up and play and don't age (in terms of gameplay).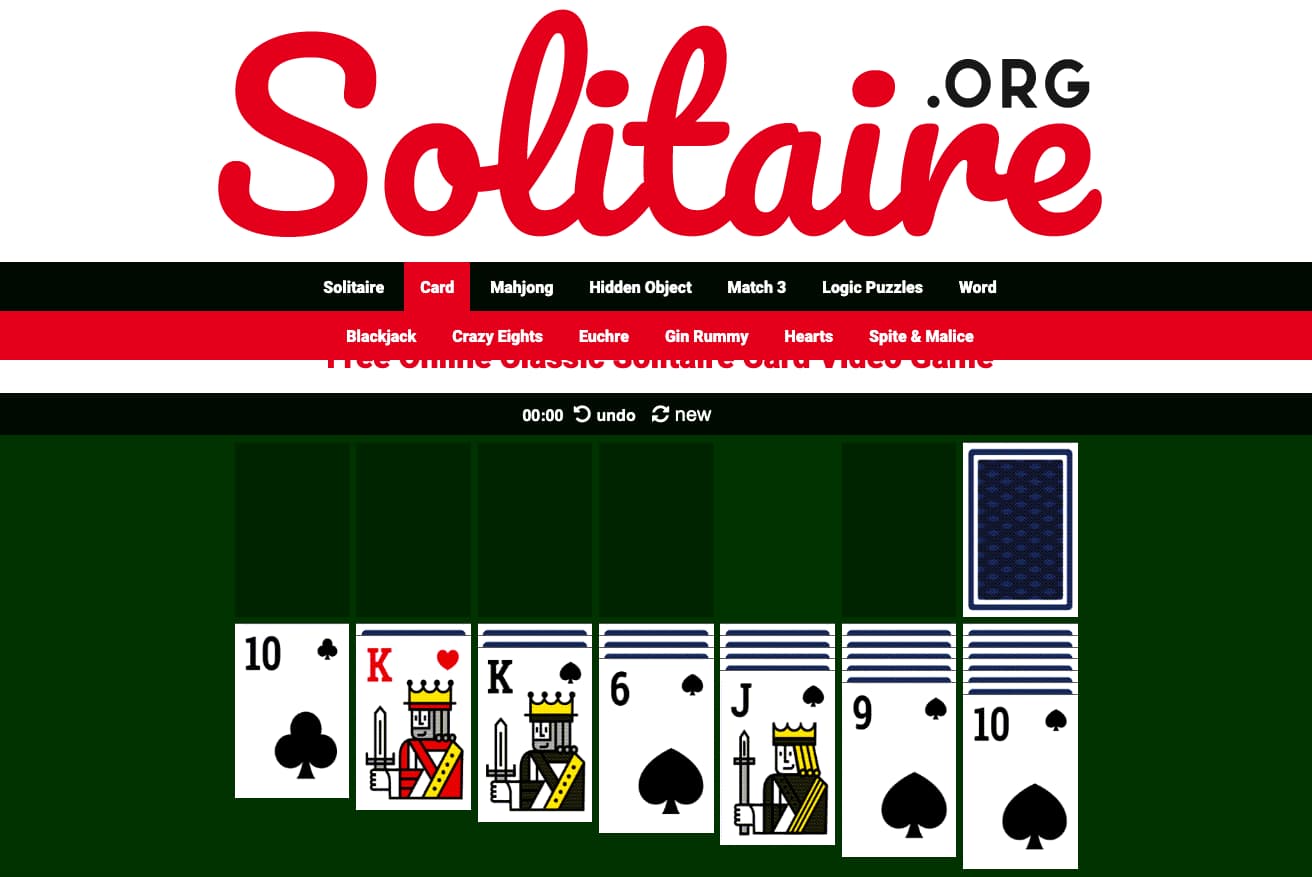 Not Just Solitaire…
Whilst the site sounds like a solitaire portal, there are lots to choose from including match three, Zuma, blackjack, and Mahjong. The games are divided into seven categories that include Solitaire, Card games and Mahjong and include over 100 variations of solitaire, 19 card games and 30 types of Mahjong games. So there is little chance you will get to play them all.
Ad-Free / Download Free
The best thing about the site (apart from the 150+ games) is the fact they are all advert free, don't ask you to download anything and doesn't ask you to play with real money. Enjoy online poker? Then play high stakes poker with five computer characters without worrying about your bank balance.
My Top Three Games on Solitaire.org
Although I have barely scratched the surface of the games available on the website, I wanted to share my experience of the site, as well as outline three of my favourites so far. Having only had the experience of one type of Solitaire, seeing so many different variations was a real eye-opener.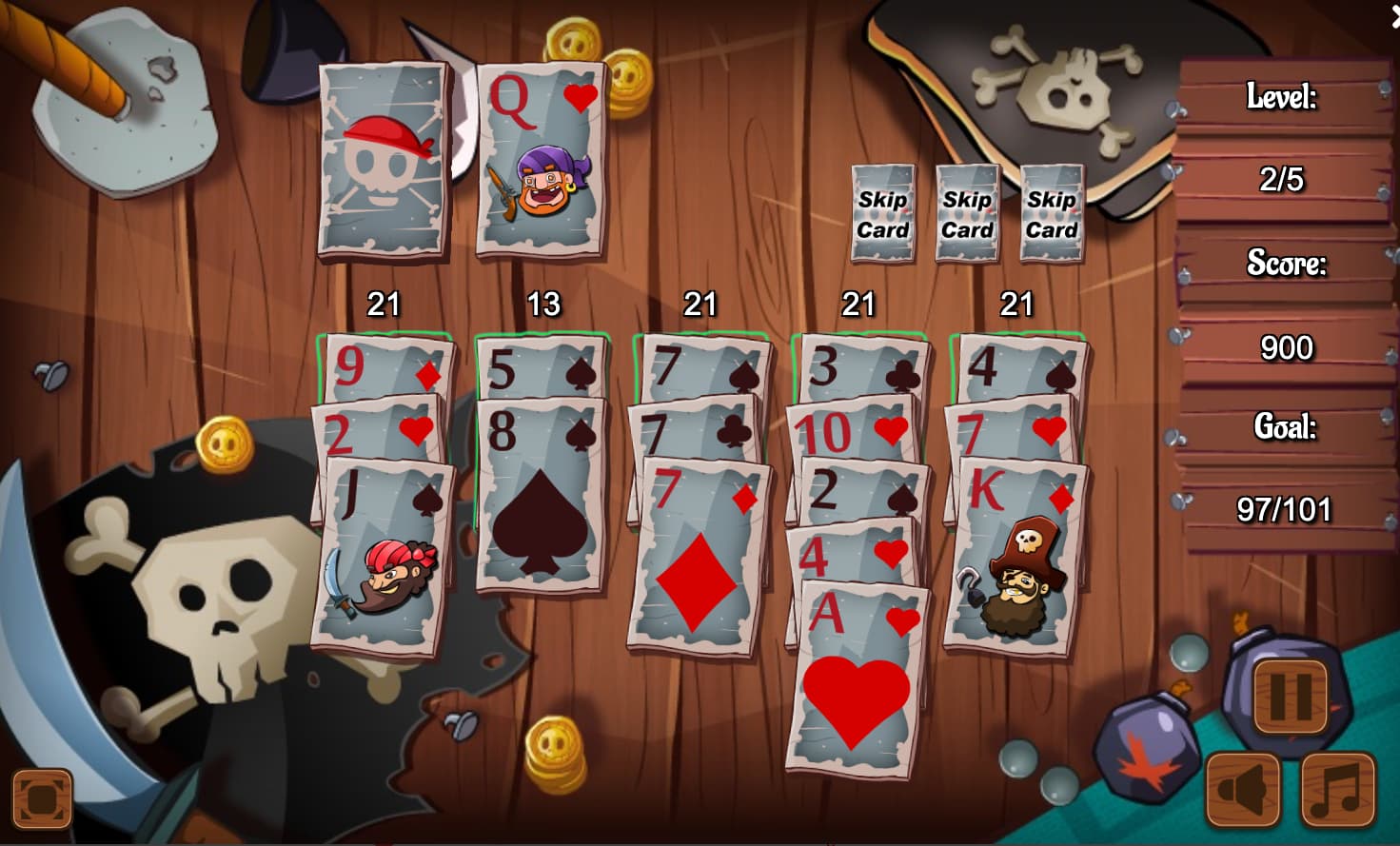 5 Stack Blackjack
This Pirate Themed Blackjack game is great fun as you play five hands of blackjack at the same time. You click to reveal additional cards and place them on one of five hands. Get each hand to 21 (or close) and you win. You have a limited number of skips and there is a timer for extra pressure. The cartoon visuals on this particular game were my favourite as they looked modern and vibrant. and the simple sounds and shanty background music make it easy to enjoy and you may find yourself on this game for a while.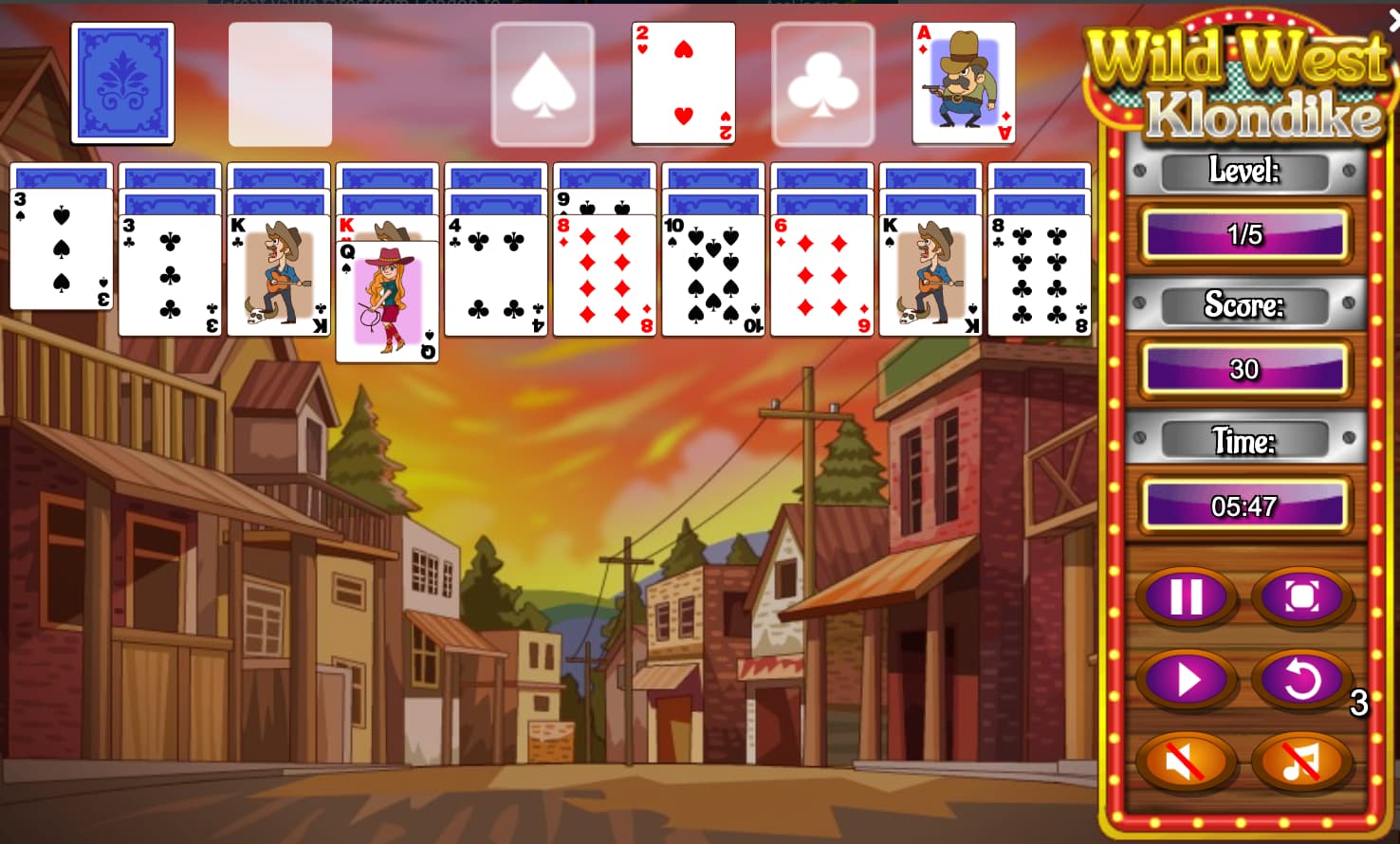 Wild West Klondike
This wild west themed Klondike solitaire was a new experience for me and involved a new layout. Instead of the usual ever-increasing stack of cards with only the bottom one revealed, West West Klondike only has two hidden cards and a stack to check through. The game is easy to pick up and play and much tidier than a standard solitaire game. The cartoon graphics are colourful and approachable and give the whole game a lighter feel than the usual green felt table layout. The cards are all themed as well with cowboys, cowgirls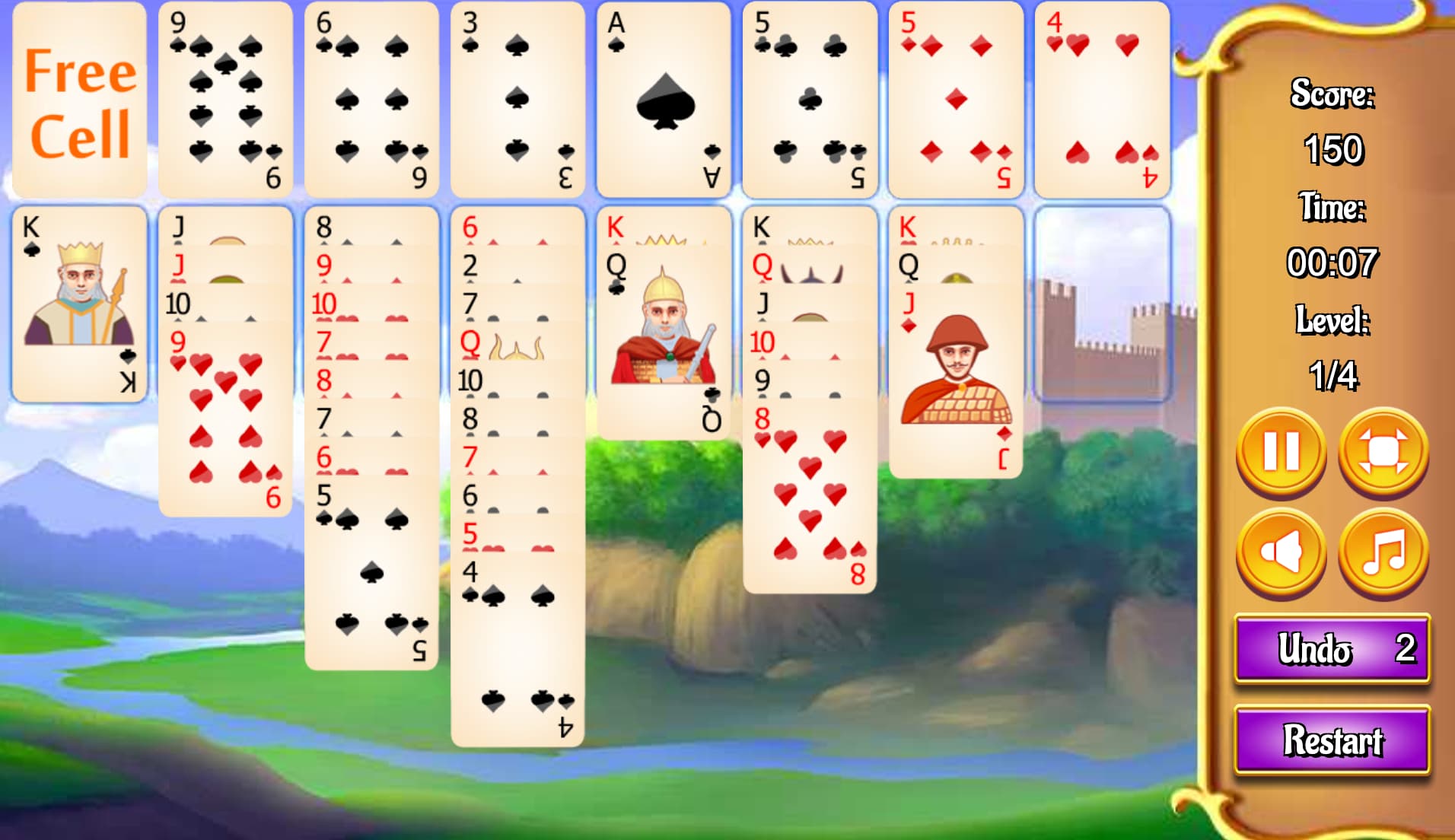 Stronghold Freecell
Stronghold Freecell was a medieval-themed solitaire game that had eight columns of seven cards with the bottom one visible. You also have four free spaces (or free cells) that you can put a spare card if you need to move cards around. Whilst I really enjoyed the game type and the music was tranquil enough, the royal cards were all men (even the queens) with beards and moustaches and the backs of the cards all looked like a 70s carpet. But after a while, it's all about the numbers. Unusually, I found that you could also put the same colour on the card above, for example, a red seven of hears could be put on an eight of diamonds.
Other games of note were the simple match three Candy House. Lots of nostalgic fun but basic graphics. And my daughter also liked the Princess hidden object game however, she just clicked everything without really understanding how to play it.
Overall, Solitaire.org is good clean fun. No ads, no paywalls, just fun little games. I think the different game types would benefit from having images to give you an idea of what theme the game is (I didn't know Stronghold was going to be a medieval-themed game) but it is fun exploring the different games. Instructions are clear and bold and for the gamer looking to kill a few minutes with a free game of solitaire, this might be just what you are looking for.