With tennis season in full swing, it's the perfect time to bring out a brand new tennis game. It feels like years since the last decent tennis game with the likes of TopSpin and Mario Tennis being the biggest names of the past. Matchpoint – Tennis Championship is a truly modern take on the sport, with realistic physics and a unique rivalry system to give a deeply enjoyable experience. But with only 16 licensed players and some unforgiving realism, is it a foul or game, set, and match. Here's my review of Matchpoint- Tennis Championships.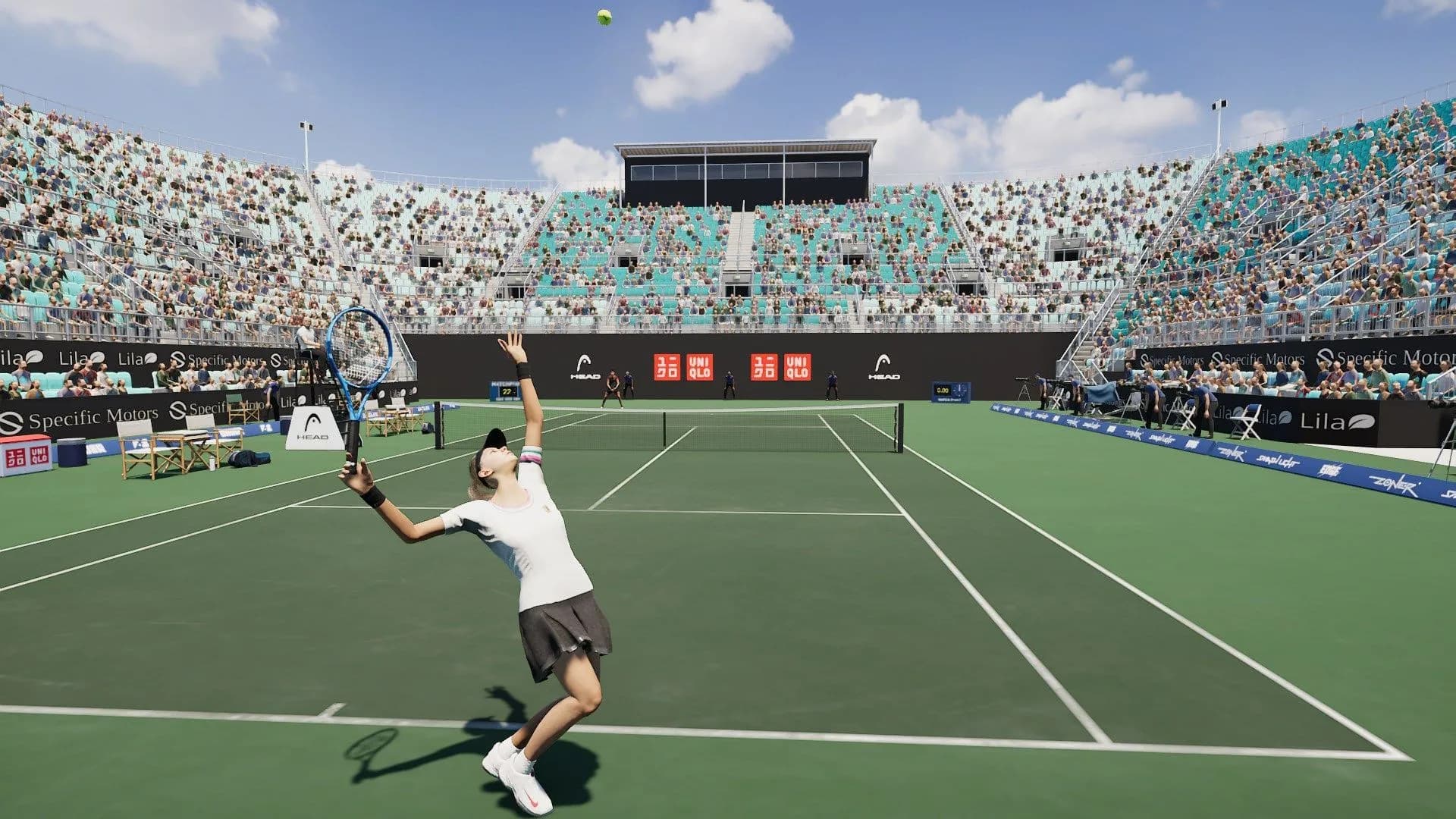 Matchpoint – Tennis Championship Review on Xbox Series X
Matchpoint – Tennis Championships balance the fine line between realism and arcade, as it is easy to pick up and play without leaving you brow beaten and feeling worthless. I have often found that the more 'real' something is, the harder it is. You are unlikely to win your first 10 games, but once you have an eye for the landing spot, you'll be able to rally with the best of them.
The tennis mechanics are where this game really shines. With a strong focus on tactical realism, positioning, and aiming. Each match requires skill to avoid the ball constantly going out. When using the position assistant, you can see exactly where the ball will land which makes it easier, but perhaps too easy for pro gamers. The training gives you all you need to know about the strokes and shots and offers advice on when to use topspin, flat, lob, or slice shots.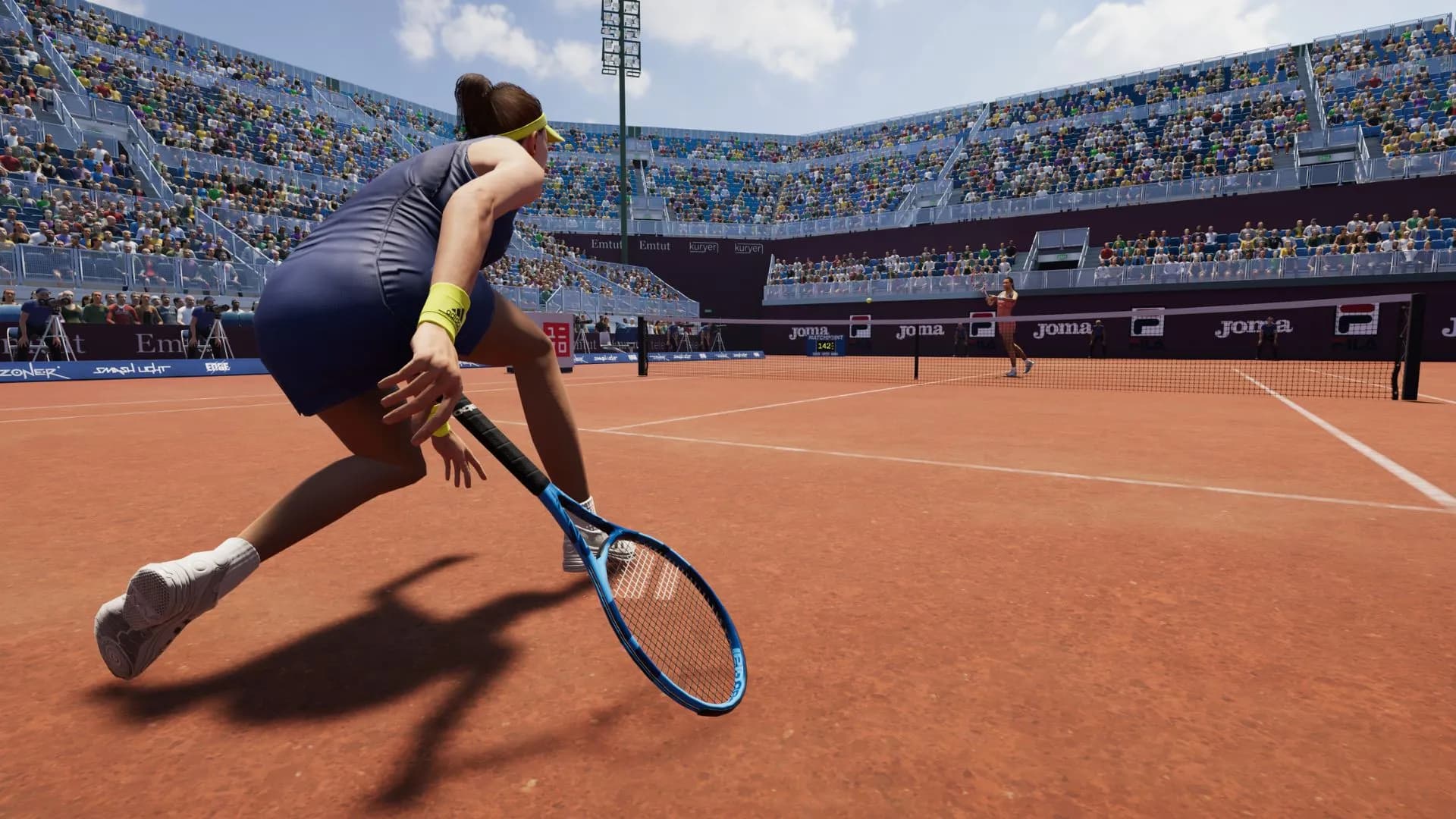 The player characters themselves have all the character animations you might expect including a couple that might surprise you. The ball physics seems accurate and the player control is responsive when you get the hang of it. There are a variety of courts to play on including grass, clay, and hard courts, and some are named venues for tennis aficionados.
The game is extended beyond the simple one-on-one matches which the introduction of a personal coach to hone your skills. The coaching side allows players to improve your player's strengths and reduce their weaknesses with an in-game coaching system of individual training modules. The inclusion of a selection of mini-game is a nice touch and a welcome distraction if you find yourself on a losing streak.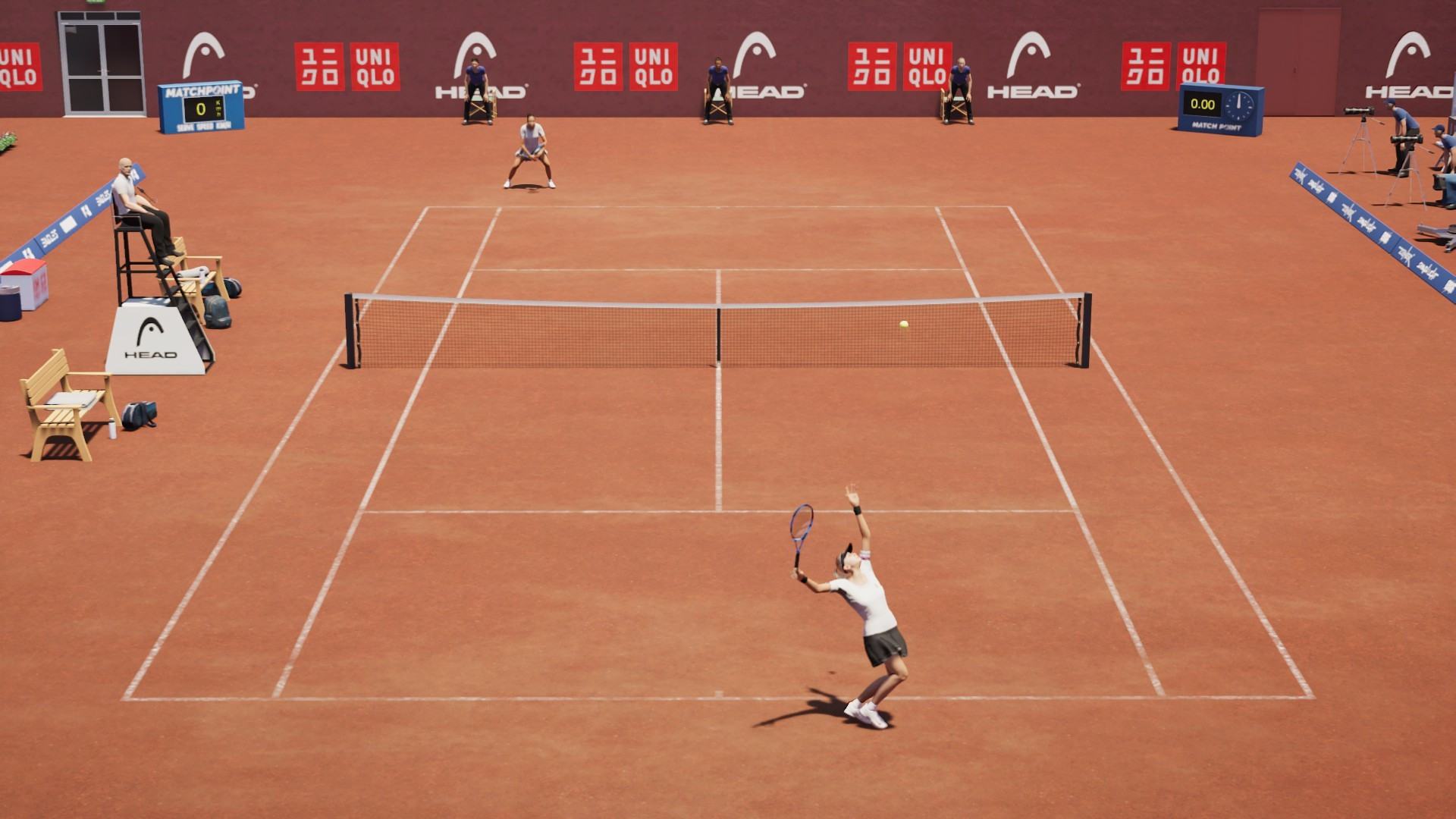 If like me, you don't know your Roger Federer from your Rafael Nadal, you won't miss the bigger names on the roster. There are 16 licensed players from around the world that include the likes of Nick Kyrgios, Kei Nishikori, and Amanda Anisimova which I don't really know, but for the casual gamer, this is fine. There is a detailed character creator that allows you to choose your look, fashion, and play style with an array of customization options. Once created you can also make them left-or right-handed and give them a onehanded or twohanded backhand. For me and my family, we enjoyed making ourselves and playing with each other. It was here that we came across its biggest issue – the lack of a doubles game. It was very strange to play a tennis game that didn't include this and my family missed the fact that we couldn't all play together. Despite this, you can play two players local or against other players online and be ranked on their online leaderboards.
Overall, Matchpoint – Tennis Championships is a welcome addition to the Xbox lineup after a long drought of tennis games. The fact it is included with Game Pass is also a nice surprise and will ensure that there are lots of people to play against online. The tennis mechanics are fantastic and you can tell that a lot of effort went into getting this right. The position of assistant is useful at first but hardcore tennis game fans may prefer to turn it off to keep the matches challenging. The lack of the 'biggest' names in tennis is a shame, but the extensive player creator tool makes up for it. The complete absence of the option of a double is bizarre but perhaps this might come later. Matchpoint – Tennis Championships are great fun and worth playing even if you are not an avid tennis fan. It's easy to pick up and play and with it being included on Game Pass, you have no excuse to give it a shot.