Whether you want to spend £5 or £1,000, my 2022 gamer gift guide is packed full of great gifts for your gamer. As everyone is going through tough times at the moment, I have started with some budget gifts before heading to the ultimate gamer wish list.

The perfect toilet companion for any gamer. This hardback book covers everything from Ark to Zelda. At only £5 this would make a great gift or handy stocking filler.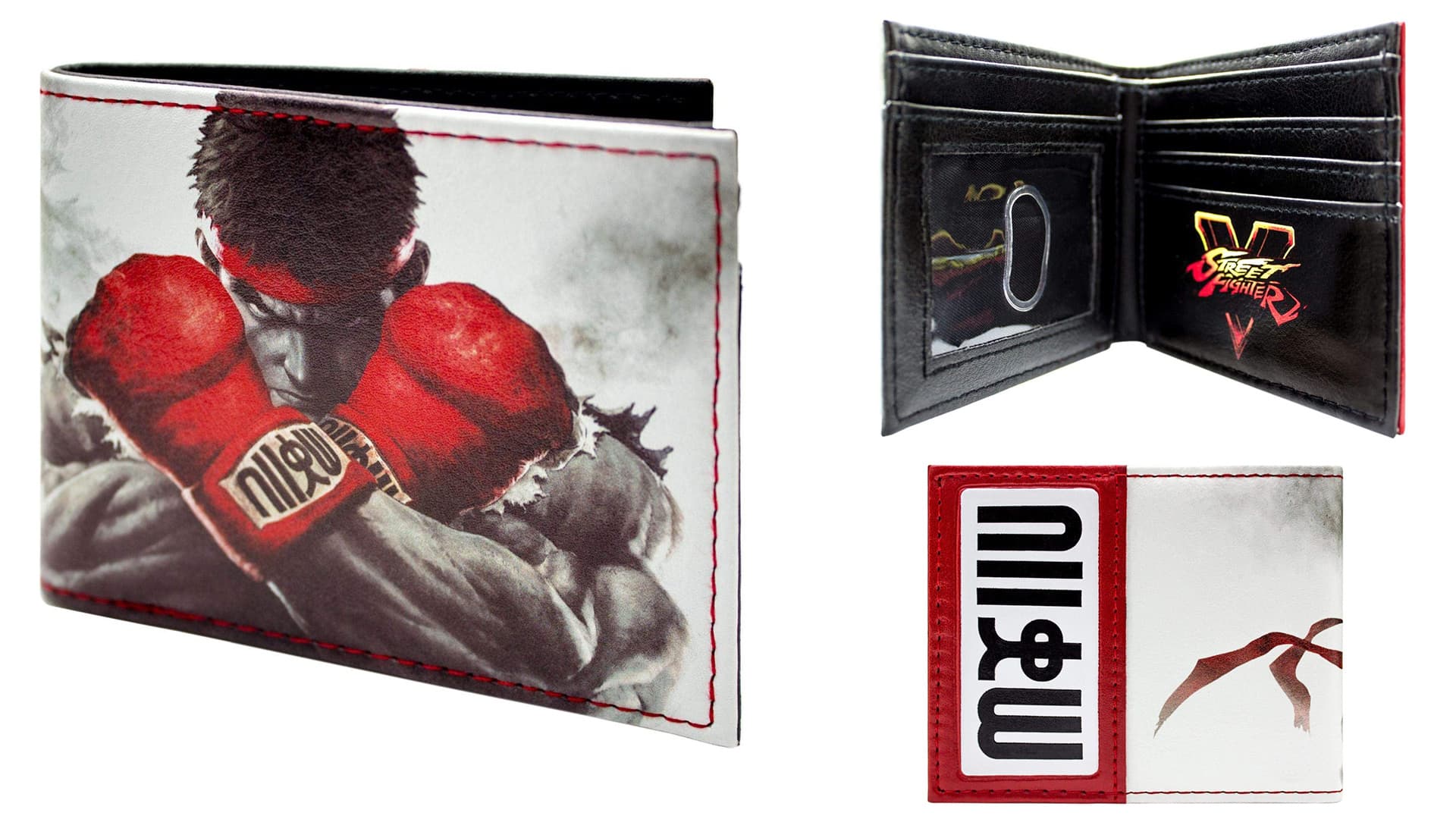 Wallets seem a little old school these days now most of the contents are on your phone but they are not gone yet. So why not have a wallet that shows the world you are a gamer? This sleek wallet has a very cool Street Fighter design and has all the sections you will need.

These footy-themed Headsets from Gioteck have been released just in time for the world cup and are a must for FIFA fans. These budget headsets are only £15 and are compatible with various gaming formats including PlayStation, Xbox, Nintendo and PC. They have a removable mic and volume and mute control on the cable. I reviewed the Minecraft versions last year so was excited to see the new designs that include the flags of England, Wales, Scotland, and Brazil or a unique football design for those who wish to stay neutral.
Inspired by Tomb Raider, this book features over 40 recipes from the many locations Lara Croft visits and explores across the globe, with food and drinks inspired by key characters and locations. Also included is expert information on the cultural history of the many beautiful cities and countries to which she travels.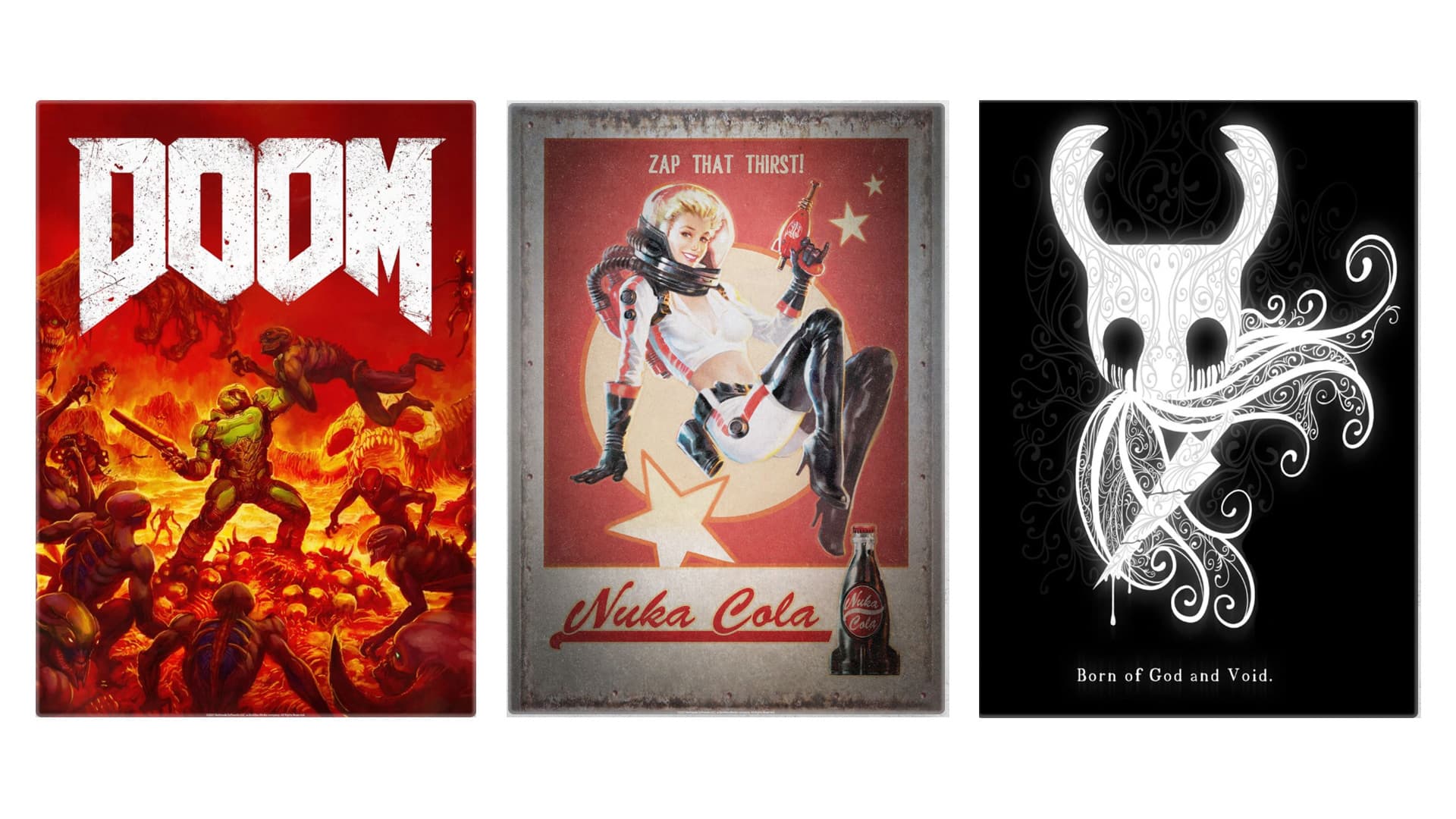 Displate is a one-of-a-kind metal poster that only takes 20 seconds to set them up and doesn't need any power tools meaning no damages, no frustrations, just beautiful art. There are a wealth of different designs to choose from and a whole section dedicated to gaming. So whether you like the retro aesthetic of Fallout or the neon of Need for Speed, there is a poster for you.

TikTok has been smashing me with adverts and videos about this little handheld and they know their market. With thousands of games from the arcades, PlayStation, Nintendo, and many more, it's a trip down memory lane for gamers and also another useful gadget to keep in the loo.

In the Doom board game, one player has control of the Hellish demons while several of the other players are would-be Doomslayers. The heroes must complete various missions around the board and earn weapons to take on the Hellspawn. A great game for when you want to unplug with friends. For 2-5 players, it takes a couple of hours to complete and changes each play through.

Reviewed earlier this year, the PG16 Pro Gaming Headset from Austrian Audio is a great all-rounder. With crystal clear, high-resolution sound that accurately represents even the quietest details of the game. The headphones simply make every gamer's heart beat faster and the comfortable ear pads keep you in the game for longer.

Andaseat makes the list once again, as their range of gaming chairs just keeps getting better. Whether you like the classic like me – The Jungle Pro, or you want to support your favourite esports team there are lots of variations to choose from.

The ASUS TUF gaming monitor offers stunning crisp and detailed visuals with a dynamic range of colour and brightness levels that exceed the capabilities of ordinary monitors. Add to that the new FreeSync™ technology that eliminates screen tearing and choppy frame rates, this is the monitor any gamer would love.

The Onyx 5976 – APU, Ryzen 5 5600G is a great starter PC for those making the move over to the PC master race. I have been really impressed with my custom-built PC built by Stormforce Gaming. The delivery was quick, the parts are A grade and the overall look and feel is very cool. The performance is top notch and I have been ramping up the settings to all the most resource-hungry games to really take my gaming to the next level.

Special Operations Agent Jill Valentine is kicking ass and blasting zombies in this beautiful 1:4 scale statue. PureArts creates some of the most details statues on the market and this model depicted Jill slaying zombies in her quest for justice is truly breathtaking.
There you have it, 12 great gift ideas for gamers. What are you getting your gamer this Christmas, add them in the comments and I will be sure to check them out.