As a fan of city-building games, I was excited to dive into Spacefolk City, a VR game that offers a unique and creative experience. Developed by Moon Mode, Space Folk offers a charming, colorful, and quirky take on the city-building genre that sets it apart from other VR games. What's more, my two children loved taking care of the little aliens and building up the mish-mash city. As I am always on the lookout for VR games for children, this was a fantastic find.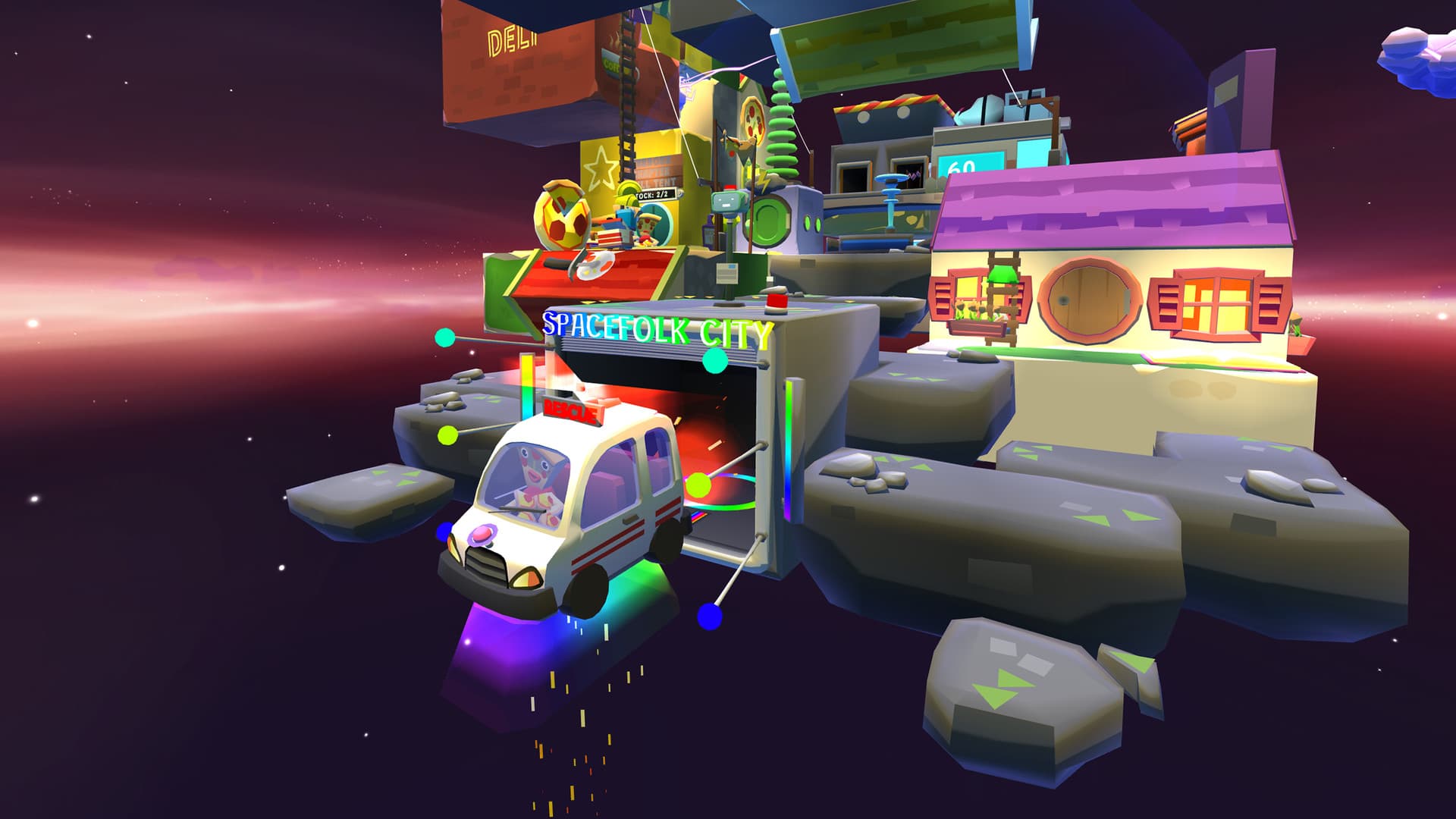 Premise and Gameplay
The game's premise is simple yet engaging. The Spacefolk are stranded after their planets become uninhabitable, and they are in search of a lovely new home. However, instead of building a permanent structure, you are tasked with creating settlements that can safely move to new locations, should the need arise.
The game offers eight campaign levels, and in each level, you must factor in the Spacefolk's needs while creating the settlement. If you prefer to build without objectives, there is a sandbox mode available.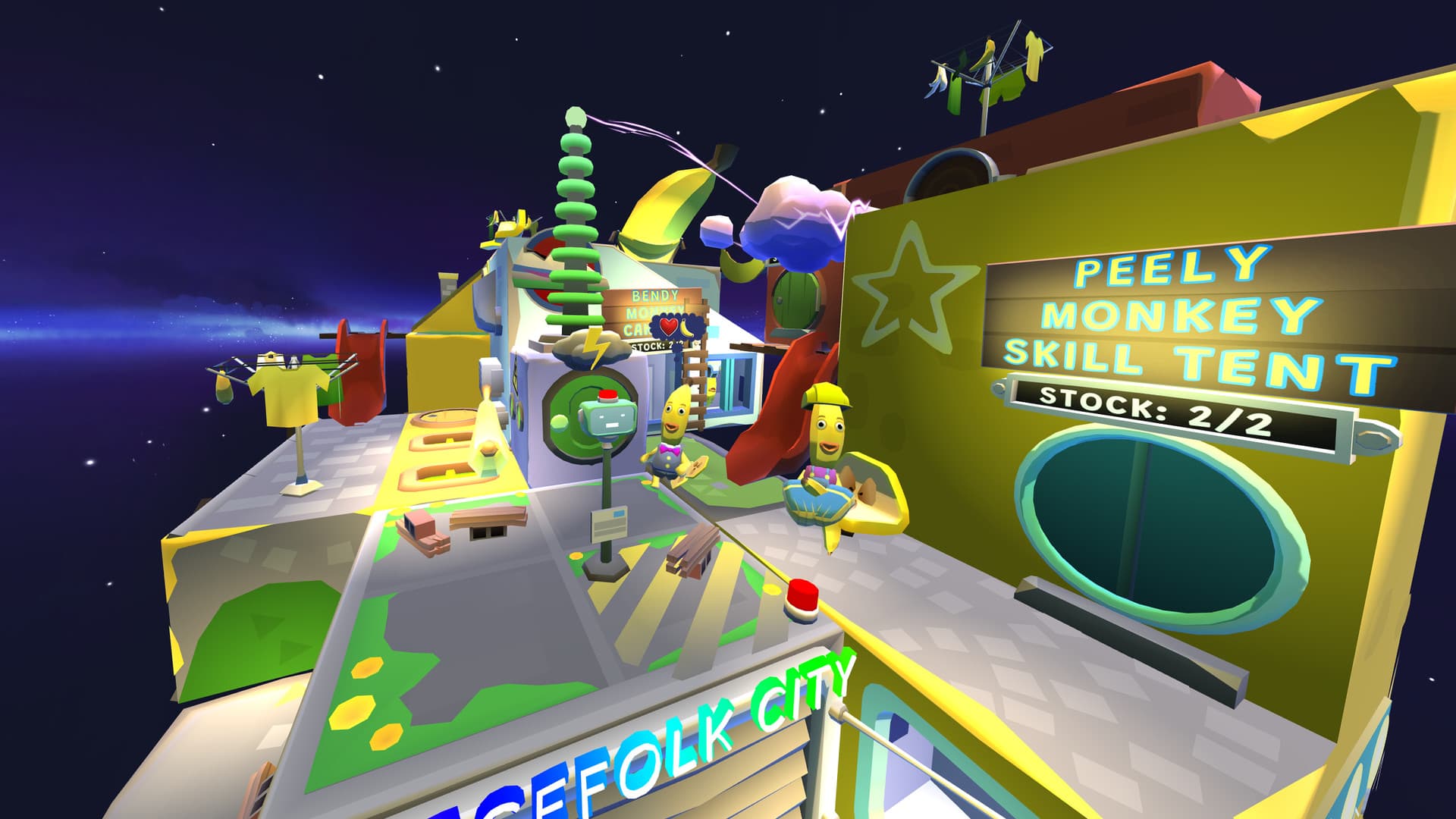 Building in VR
Building in Spacefolk City is both fun and intuitive. You can create buildings without any gravitational constraint, as long as they are in range of a power generator. Scrap is required to create buildings, and it's only available by grabbing asteroids that fly past your settlement with regular frequency. Once plucked from the ether, you simply pull them apart to release the scrap. It is strangely satisfying. The game also includes three different building types that boost worker productivity.
The beauty of Spacefolk is everything just works, moving the camera, grabbing objects and placing items all just work which just makes the whole game more lovable.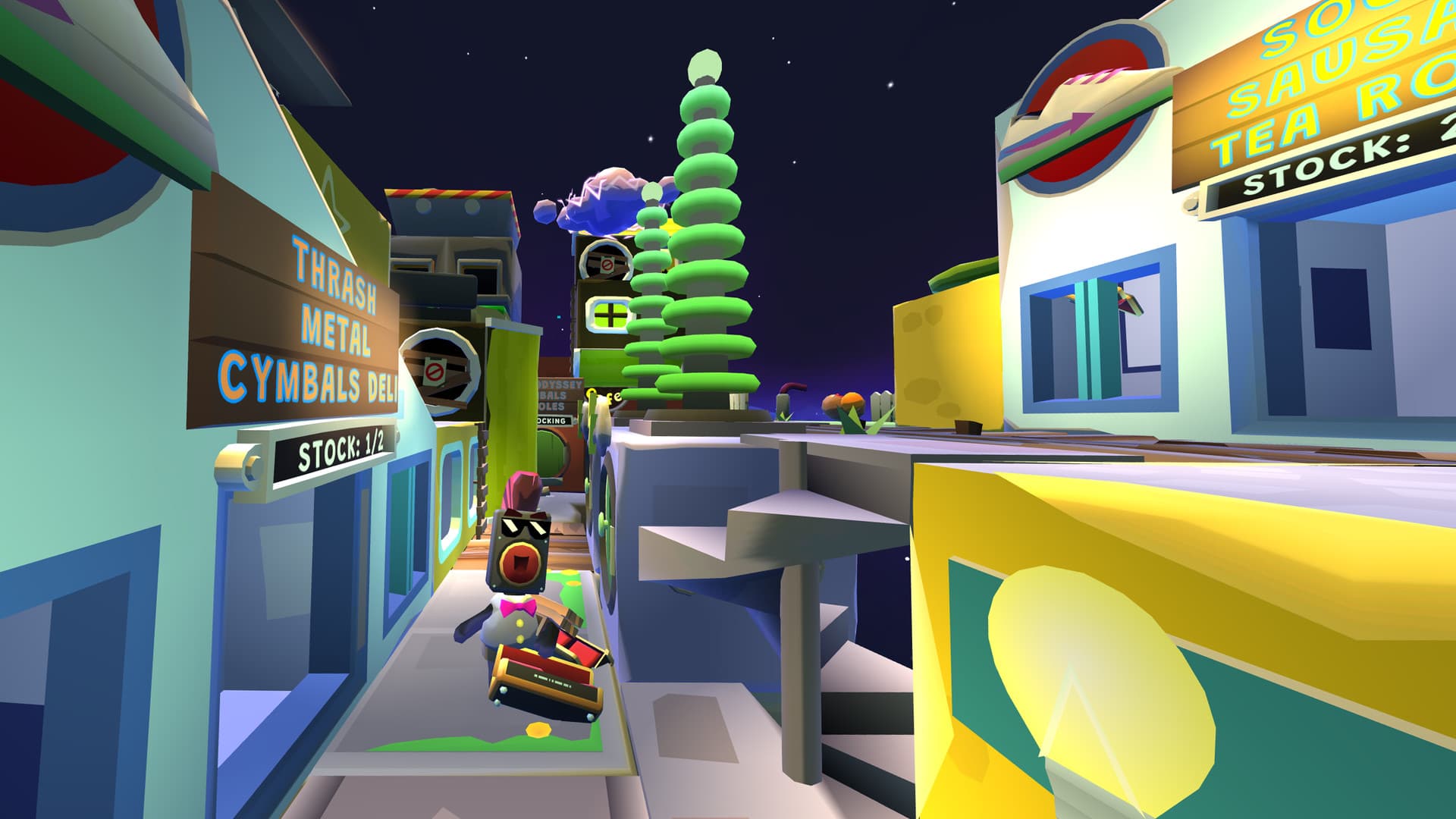 Charming Touches
What sets Spacefolk City apart from other city-building games is the charming touches that make it a delight to play. The Spacefolk are not mindless drones, and they gradually get fatigued, so it's up to you to take care of them. You can decorate each home with specific items to cater to the Spacefolk's specific interests, such as cakes, gardening, bananas, and more. This adds a layer of fun to the game that is sure to keep you engaged. Theres also a little floating radio and camera should you feel the need for music or a little photo opportunity, it's very sweet and work well.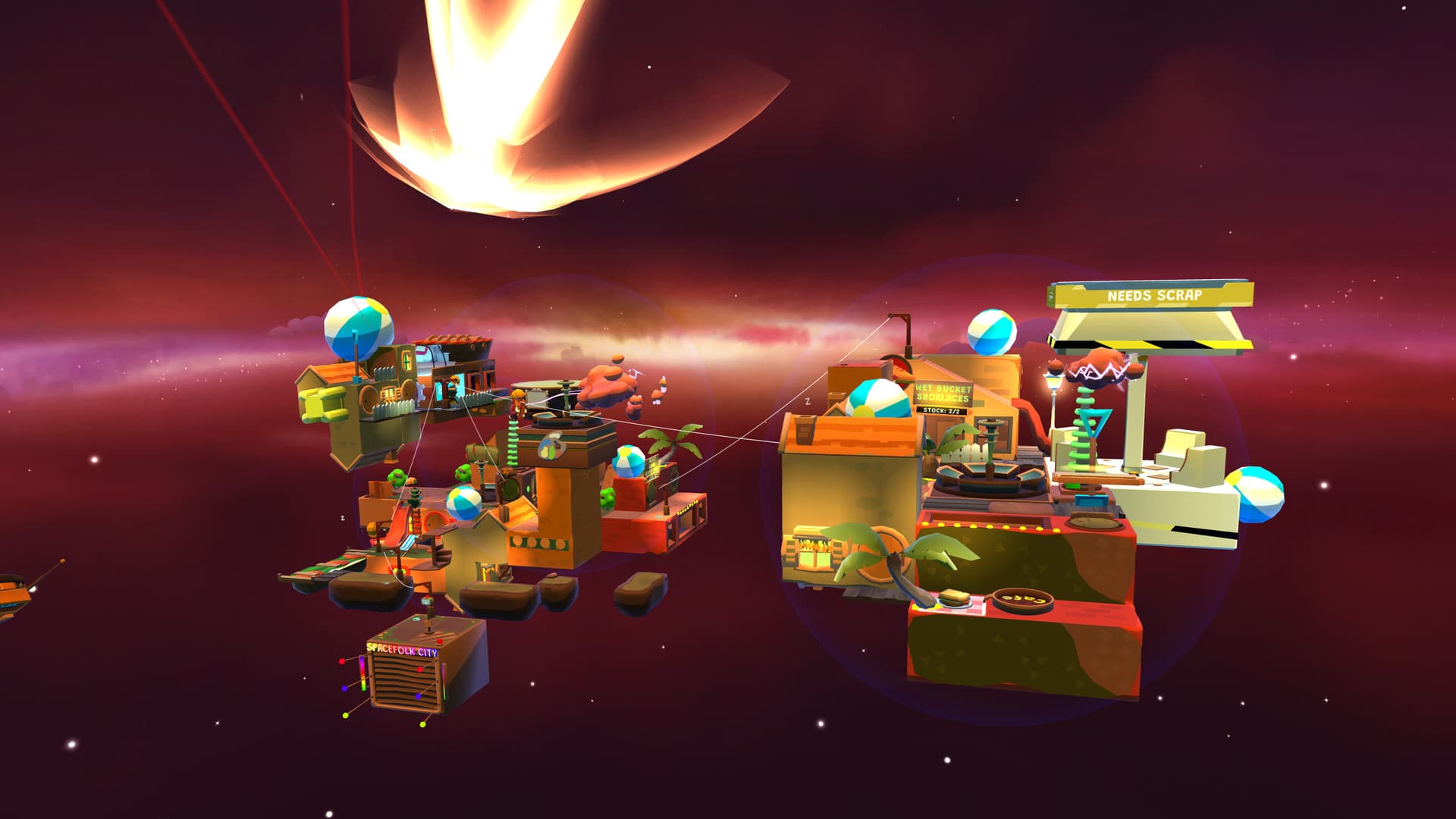 Graphics and Soundtrack
Spacefolk City features a vibrant and colorful visual presentation that brings some much-needed color to space. The game's electronic-themed soundtrack complements your construction work nicely and adds to the game's overall charm.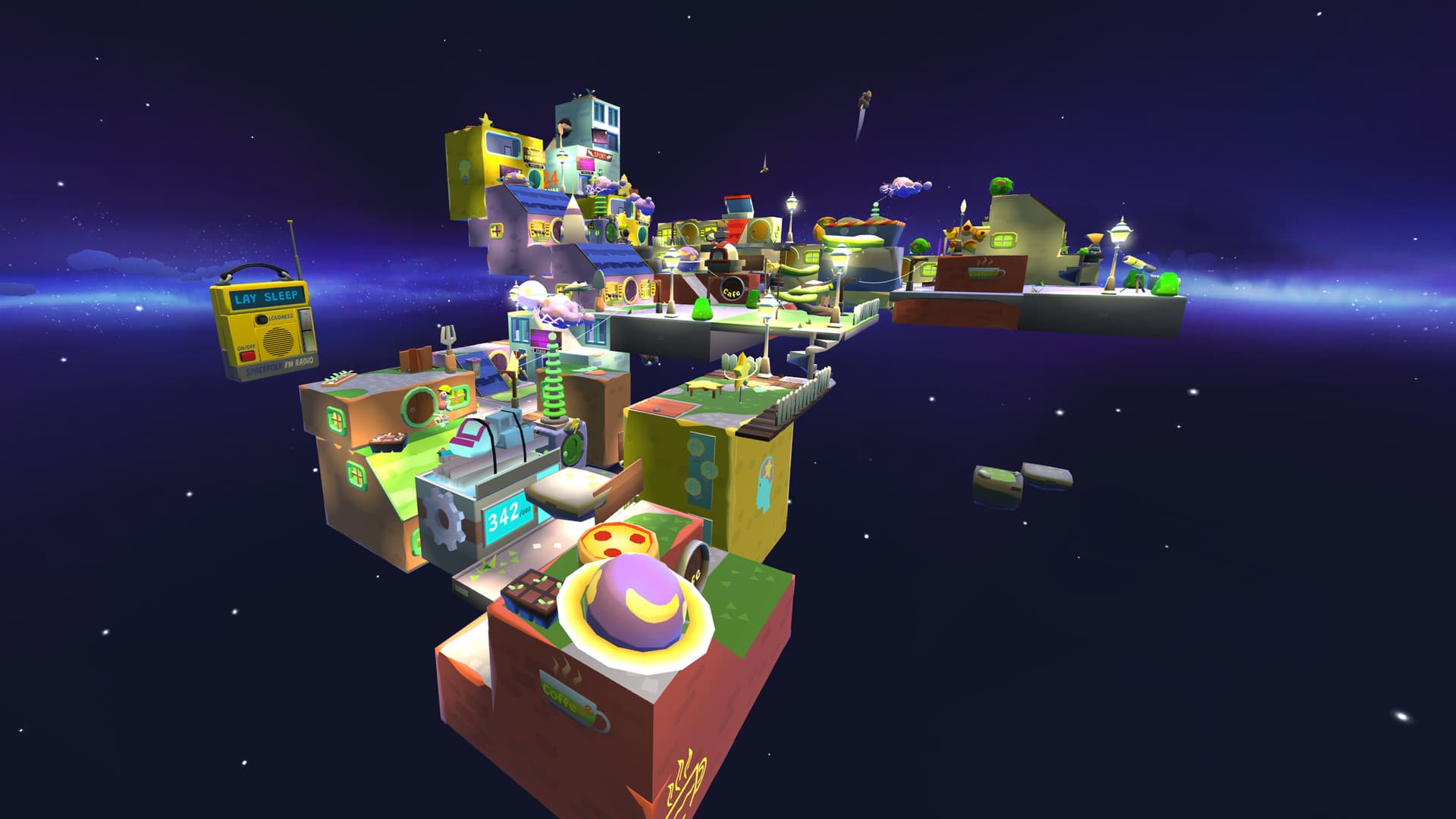 The Verdict
I really loved my time with all the little Spacefolk. It's a charming and creative city-building game that offers a fun and engaging experience. If you're a fan of the city-building genre, you should definitely give Spacefolk a try. It's a game that is sure to delight both VR veterans and newcomers alike.
Check it out on the Meta Quest Store at https://lurk.ly/iW_GKr