If you've ever wanted to see what it's like to run a nightly news show while contending with government censorship, political propaganda, and a healthy dose of madness, then Not For Broadcast is the game for you. And doing it in VR is the best way to experience it.
The game, set in an alternate history version of 1980s Britain, puts you in the shoes of Alex Winston, the unlikely hero who is tasked with controlling what the country sees on the news. From managing camera feeds to censoring profanity, you have to keep the show running smoothly, all while dealing with the chaos that ensues.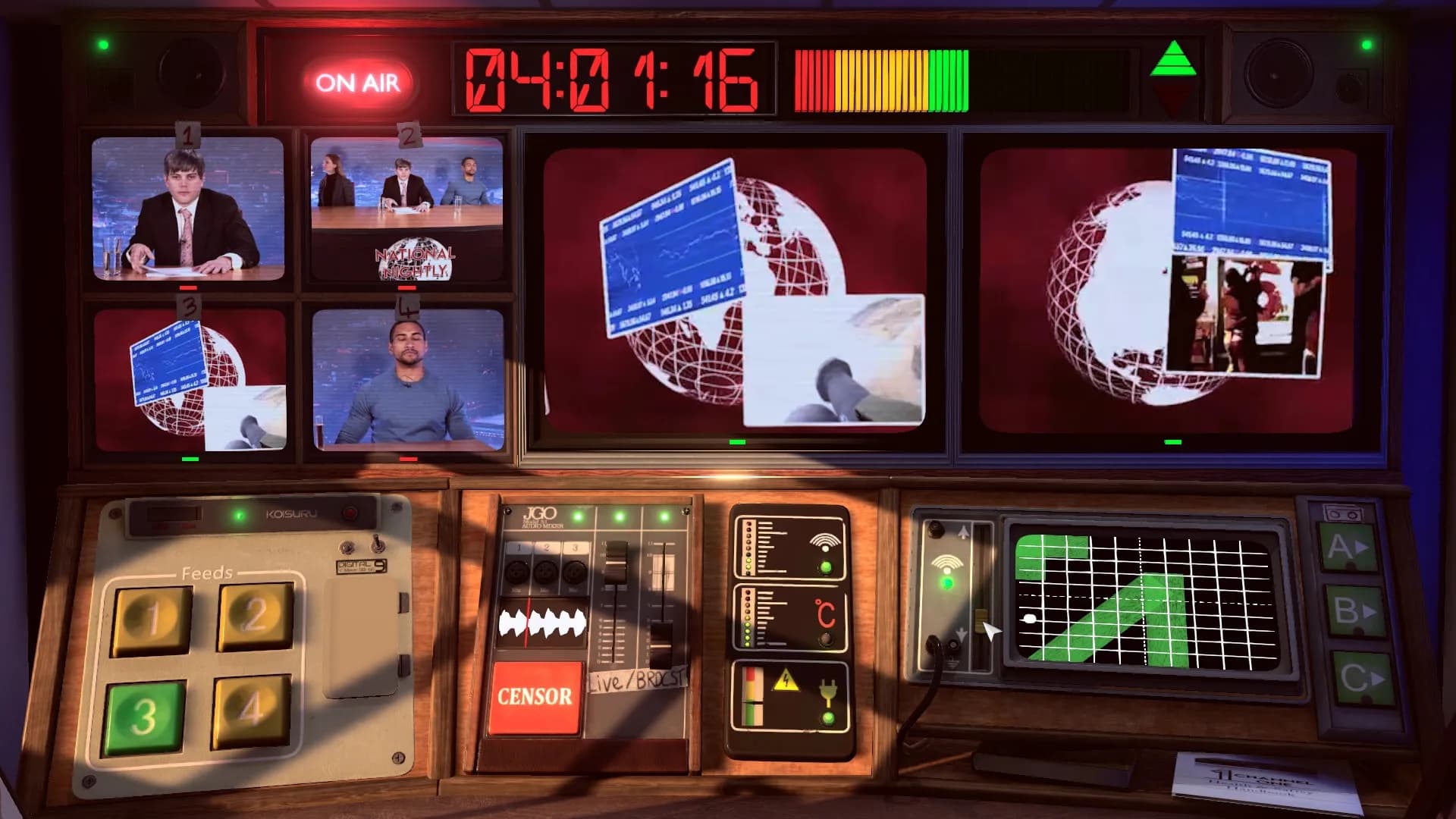 Who's Running This Show?
At first glance, Not For Broadcast may seem like a straightforward game. You control the camera feeds and censor the profanity. But as you progress through the game, you'll find that there's much more to it than meets the eye. You'll have to deal with government censorship, propaganda, and manipulation, all while keeping your own interests in mind.
The game is full of surprises, from a police chief caught in a compromising position to a fictional sport with confusing rules. The writing is clever and funny, with a healthy dose of satire that will keep you entertained throughout.
The gameplay mechanics are easy to pick up, your hands can press all the oversized buttons, which makes it easy to switch between camera feeds and bleep out profanity. You can grab and insert VHS cassettes to run adverts. A radio wave control is needed to be tweaked during the show which can be a little fiddly sometimes, but it doesn't detract from the overall experience. But as you progress through the game, the challenges become more difficult, with thunderstorms and other obstacles thrown in to keep things interesting.
The shows range in their content and you will find yourself doing an investigative report on a supposed UFO sighting that quickly spirals out of control to a quiz show with questions that range from ridiculously easy to nearly impossible. These shows and segments are just a small sample of the absurdity and chaos you can expect to encounter in "Not For Broadcast". The game is an absolute blast and it's sure to keep you on your toes as you try to keep everything running smoothly.
The game also has a great visual style, with full-motion video that looks like it was taken straight out of the 1980s. The actors are great and the storylines are completely mental. Some of the segments feel like they used the local amateur dramatics group but the bad acting just adds to the madness. The attention to detail is seriously impressive, with the set and costumes all adding to the overall immersion of the game.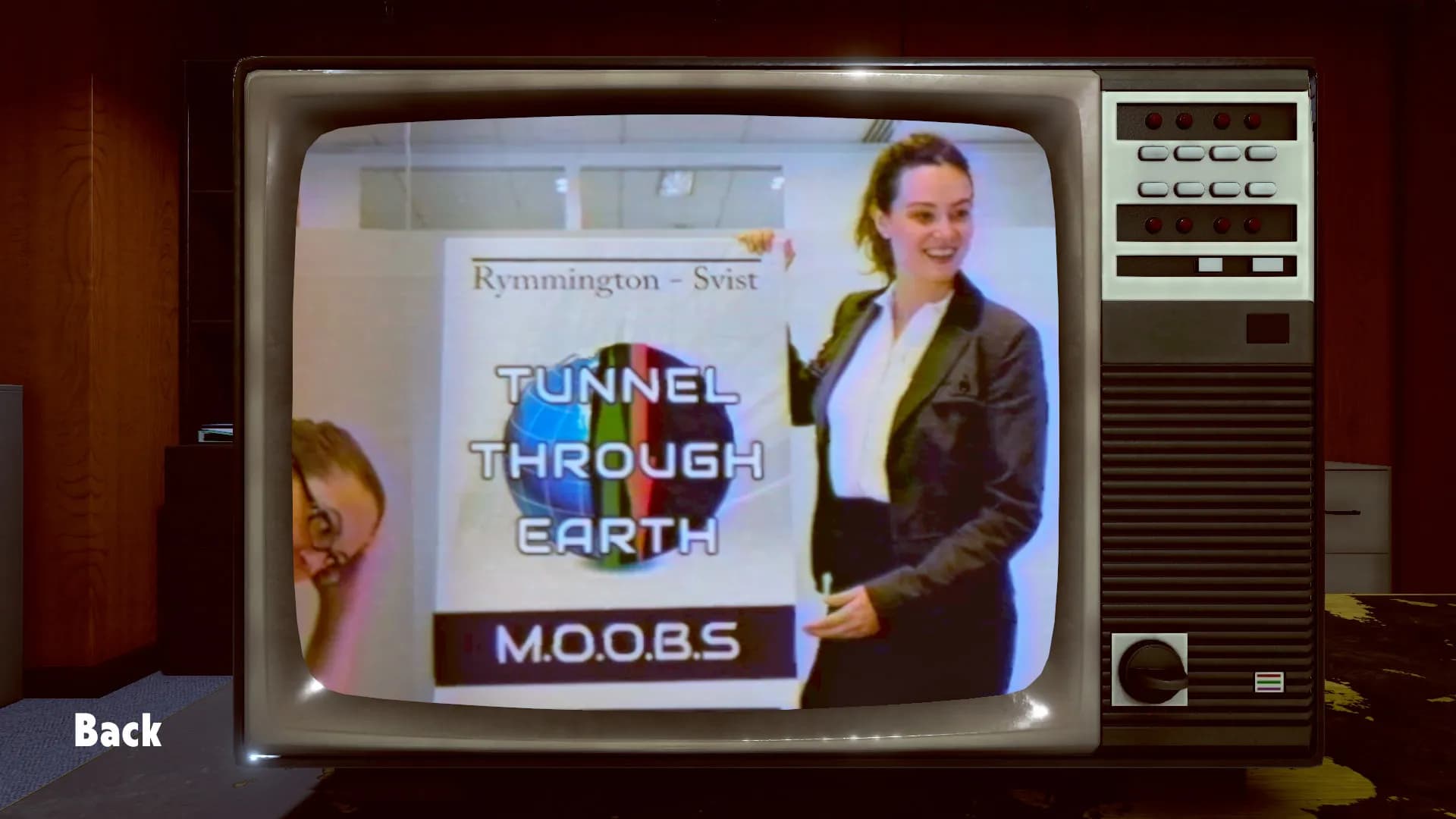 Everyone's A Critic
After each day's programming, players can see a review of their performance in a retro Teletext-style screen showing how you performed in the timing, delivery, and camera choices. For additional insights, you can go to the archive to actually see your show from a viewer's point of view. Or for extra laughs see the footage you might have missed.
Not For Broadcast is a fun and engaging experience that will keep you entertained for hours. The VR version is the definitive version as you really feel the panic of juggling all the action. The writing is clever and funny, the gameplay mechanics are easy to pick up, and the visuals are impressive. If you're a fan of satire, full-motion video games, or just want to experience what it's like to run a nightly news show, then this game is definitely worth checking out.