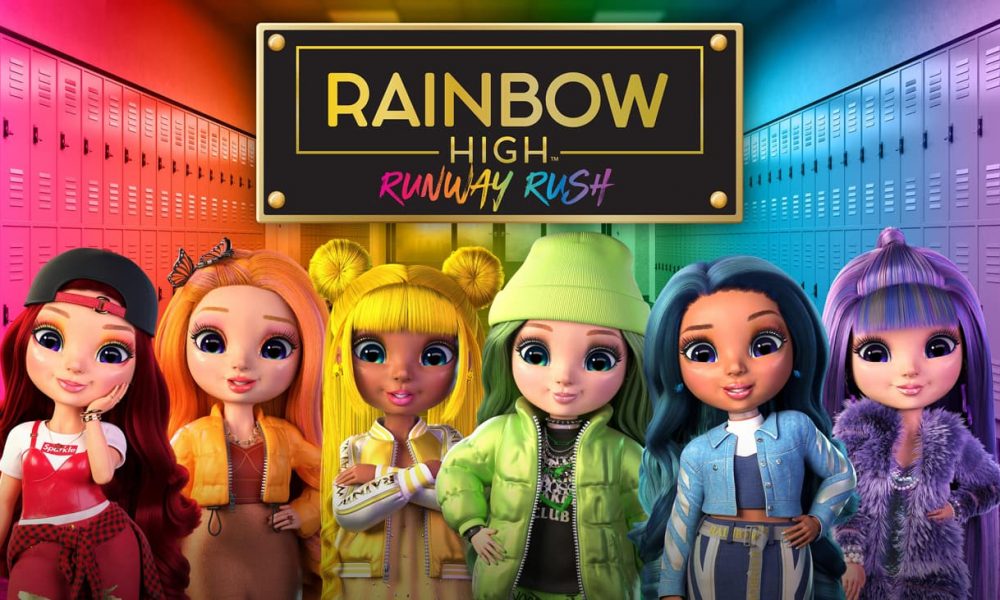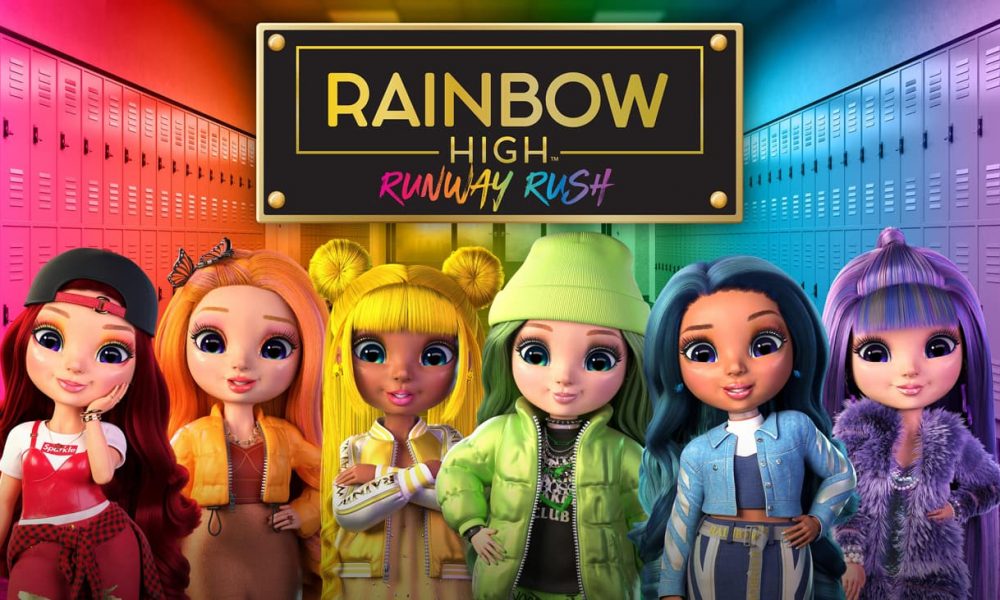 Rainbow High, the No. 1 fashion doll brand and beloved TV series, is set to make its grand entrance into the gaming world with the highly anticipated Rainbow High: Runway Rush. Outright Games, in collaboration with MGA Entertainment, has just unveiled an exciting gameplay trailer, giving fans a glimpse into the vibrant and creative world of Rainbow High.
A Kaleidoscope of Colour and Creativity
Set against the backdrop of Rainbow High, where every colour and everyone belongs under the rainbow, this console game promises to deliver a joyous experience for players of all ages. The video game trailer, unveiled on Yellow Day (a coincidence or not, it happens to be Sunny's favourite day too!), showcases the game's stunning visuals and offers a sneak peek into the diverse range of mini-games tailored to each character's unique creativity. From Jade's fabulous makeovers to Violet's digital media passion, there's something for every aspiring artist in this immersive adventure.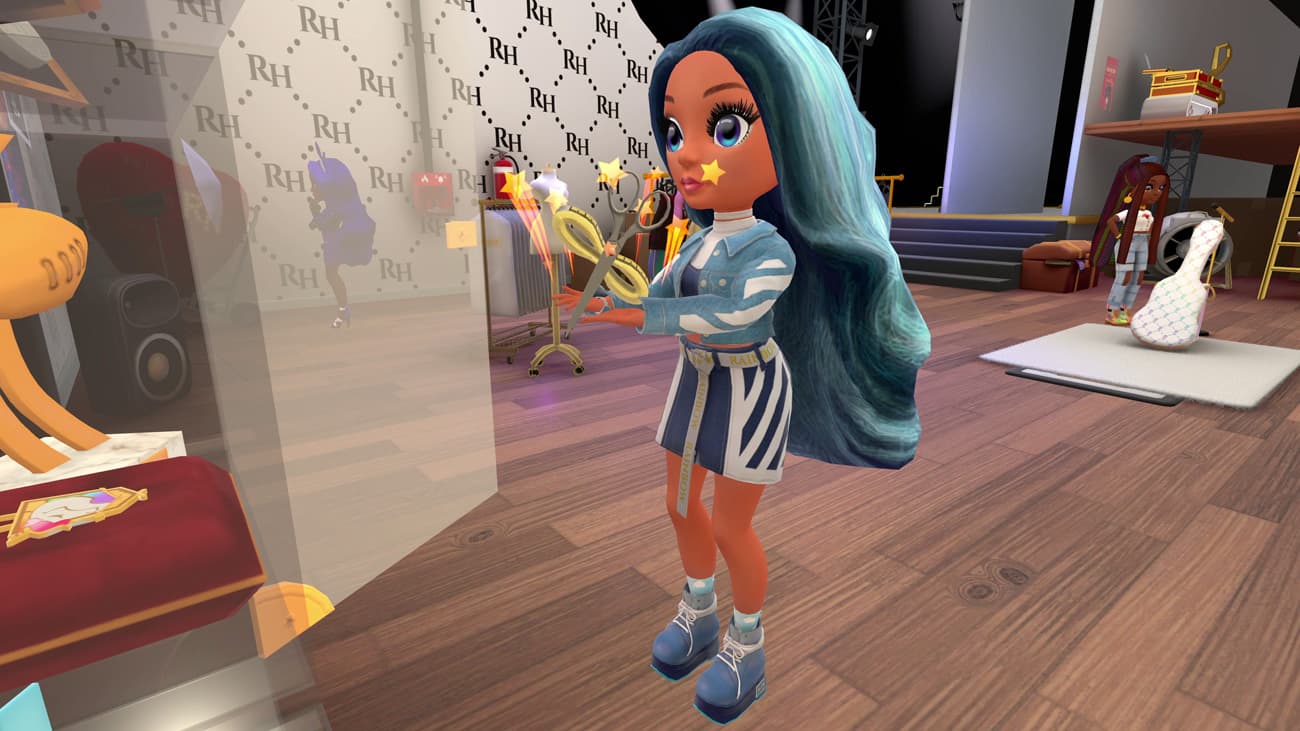 An Original Story of Friendship and Fashion
Rainbow High: Runway Rush is an original puzzle adventure game that takes place within the walls of the renowned visual arts school, Rainbow High. Embracing the role of one of the six beloved and colourful main characters—Ruby, Poppy, Sunny, Jade, Skyler, or Violet—players will have the opportunity to explore the iconic locations found throughout the school and lend a helping hand to their classmates in completing their assignments. Expect heartwarming friendships, exciting challenges, and a dash of fashion flair as you navigate the halls of this creative institution.
A Phenomenon of Fashion and Entertainment
Since its launch in 2020, Rainbow High has captivated the hearts of children and families worldwide with its inclusive line of rainbow-coloured fashion dolls. It comes as no surprise that it was named the No. 1 New Toy at the 2020 Toy of the Year Awards in the U.S. The accompanying animated series has amassed an impressive one billion minutes of viewership across global streaming platforms like Netflix and YouTube, showcasing the brand's immense popularity and widespread appeal.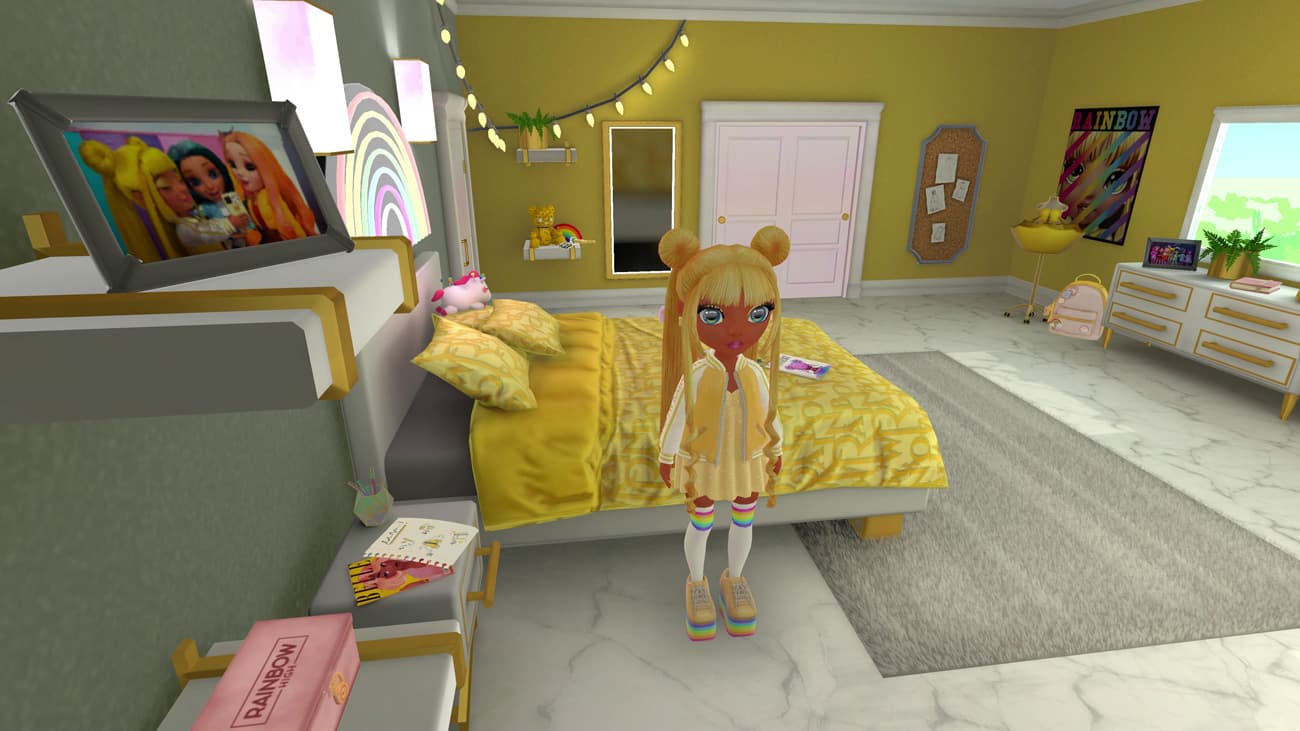 An Exciting Collaboration Continues
Following their successful partnerships on L.O.L Surprise!™ B.B.s Born To Travel and Bratz®: Flaunt Your Fashion, Outright Games and MGA Entertainment once again join forces to bring beloved doll brands to the world of gaming. Rainbow High™: Runway Rush is the latest testament to their fruitful collaboration, catering to the next generation of players eager to engage with their favourite doll franchises in an interactive and imaginative way.
Anticipated Release and Excitement
Mark your calendars for the 22nd of September 2023, as that's when Rainbow High™: Runway Rush will make its debut on Xbox, Nintendo Switch, PlayStation, and PC platforms. Having two daughters, I'm sure to see more of this colourful adventure of fashion and friendship. With its delightful visuals, engaging gameplay, and the backing of a renowned fashion doll brand, Rainbow High: Runway Rush has the potential to become a standout title on the gaming landscape. Who knows, it might even find its way onto the coveted Xbox Games For Children list in 2024.
So, get ready to embrace the rainbow and join Ruby, Poppy, Sunny, Jade, Skyler, and Violet on a journey filled with creativity, camaraderie, and a whole lot of fun. Rainbow High: Runway Rush is a game that promises to be an absolute delight for fans and newcomers alike. Don't miss your chance to step into the stylish world of Rainbow High and make your mark on the runway!