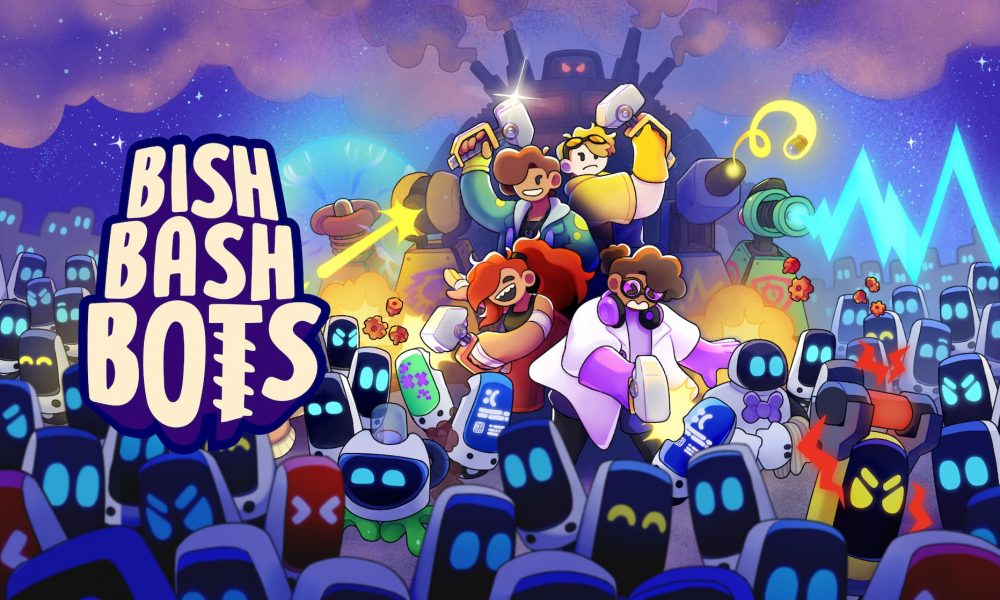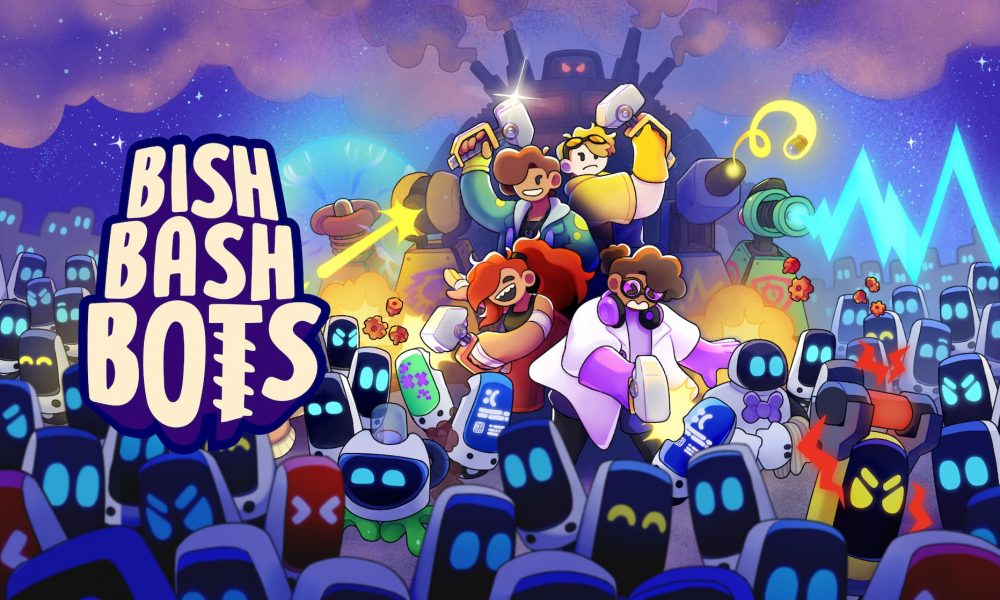 Get ready for some robot-smashing, tower-defending fun as Bish Bash Bots gears up for its grand release on October 19th, 2023. Developed by Firestoke and Catastrophic_Overload, this co-op party extravaganza promises to bring chaos and camaraderie to your gaming nights. Join me as we delve into what makes this game worth the wait.
A Release Date Trailer to Remember
Recently, we were treated to a release date trailer at The MIX showcase, and it's clear that Bish Bash Bots is poised to be a smash hit. Set in a world where mischievous machines have pilfered human technology for their nefarious purposes, this cartoony adventure is all about fun and friendship.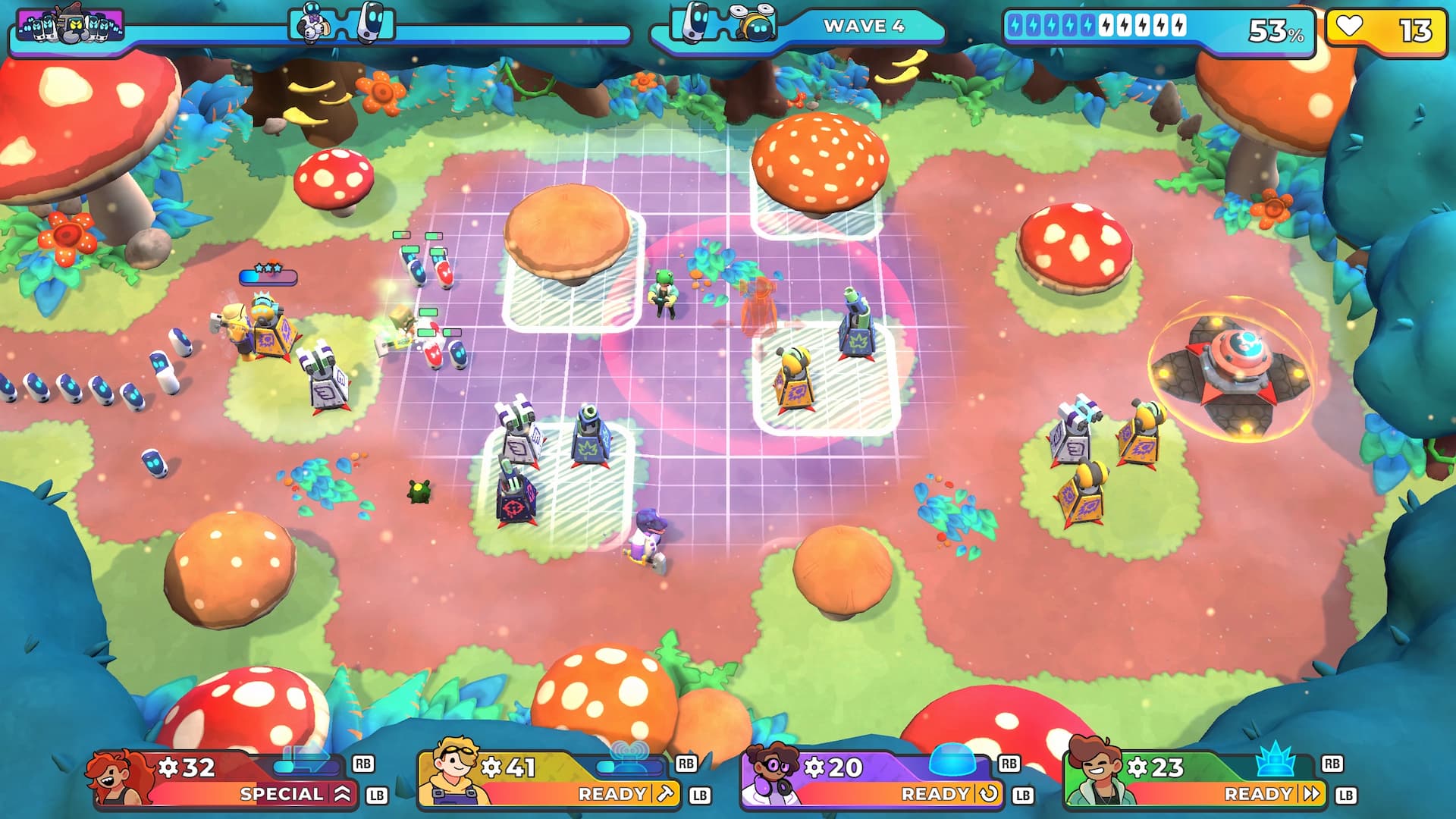 Couch Co-op Bliss
Bish Bash Bots is designed to be your go-to party game, offering a mix of strategic tower defense and all-out brawling. Supporting 1 – 4 players, it's perfect for those local gatherings or online sessions with friends. So, what can you expect when you dive into the world of Bish Bash Bots?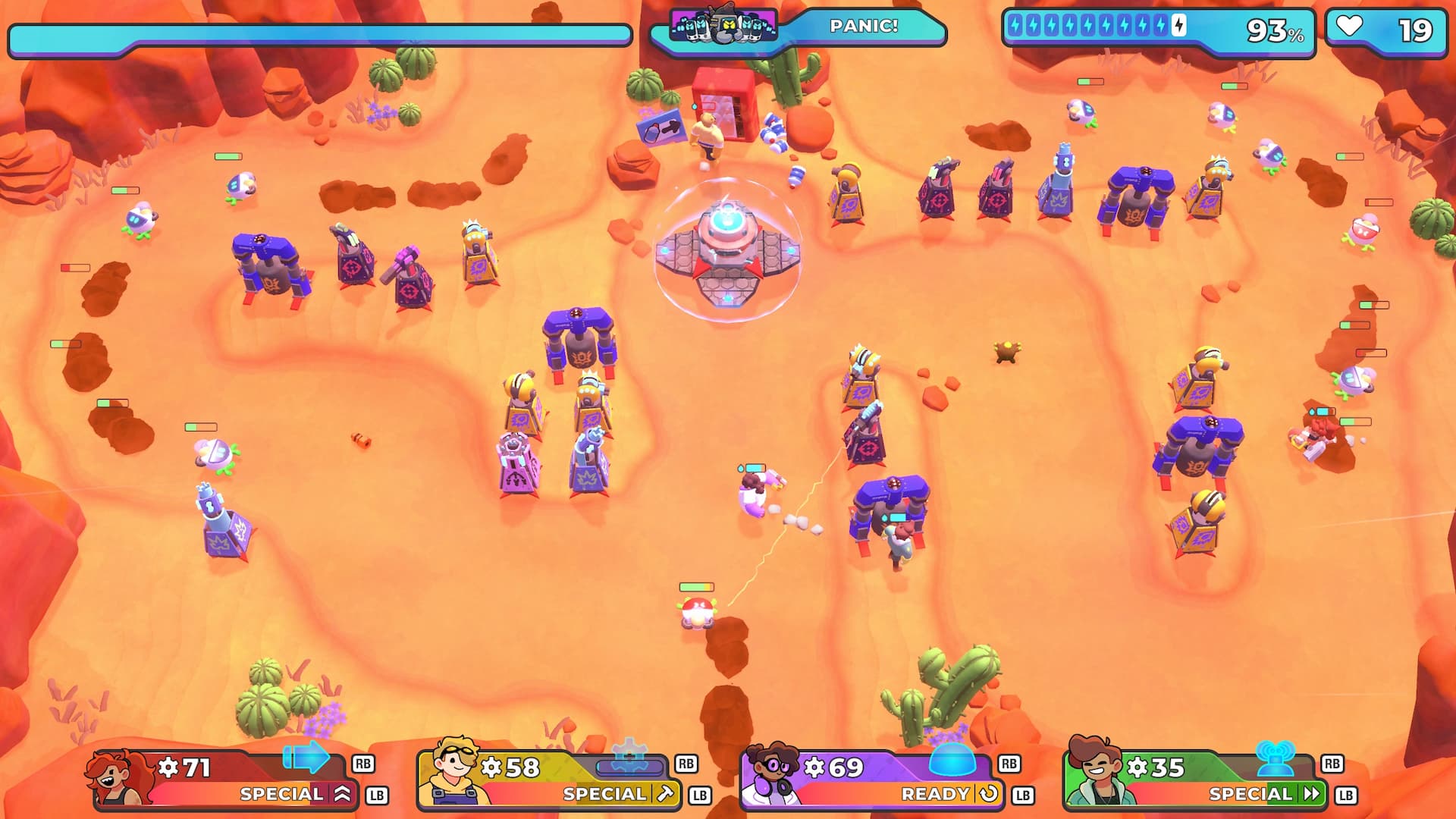 Smash, Bash, and Defend
In Bish Bash Bots, you'll find yourself battling against rogue robots on a mission to reclaim technology stolen from humanity. It's a task fit for heroes, and you and your pals are just the unlikely team to tackle it.
Your mission? To reset these rogue bots and save the world from mechanical mayhem. And how do you do it? By smashing, bashing, and strategically defending your turf. Yes, you heard me right, it's all about smashing those bots with giant hammers while constructing upgradable turrets to fend off their relentless advances.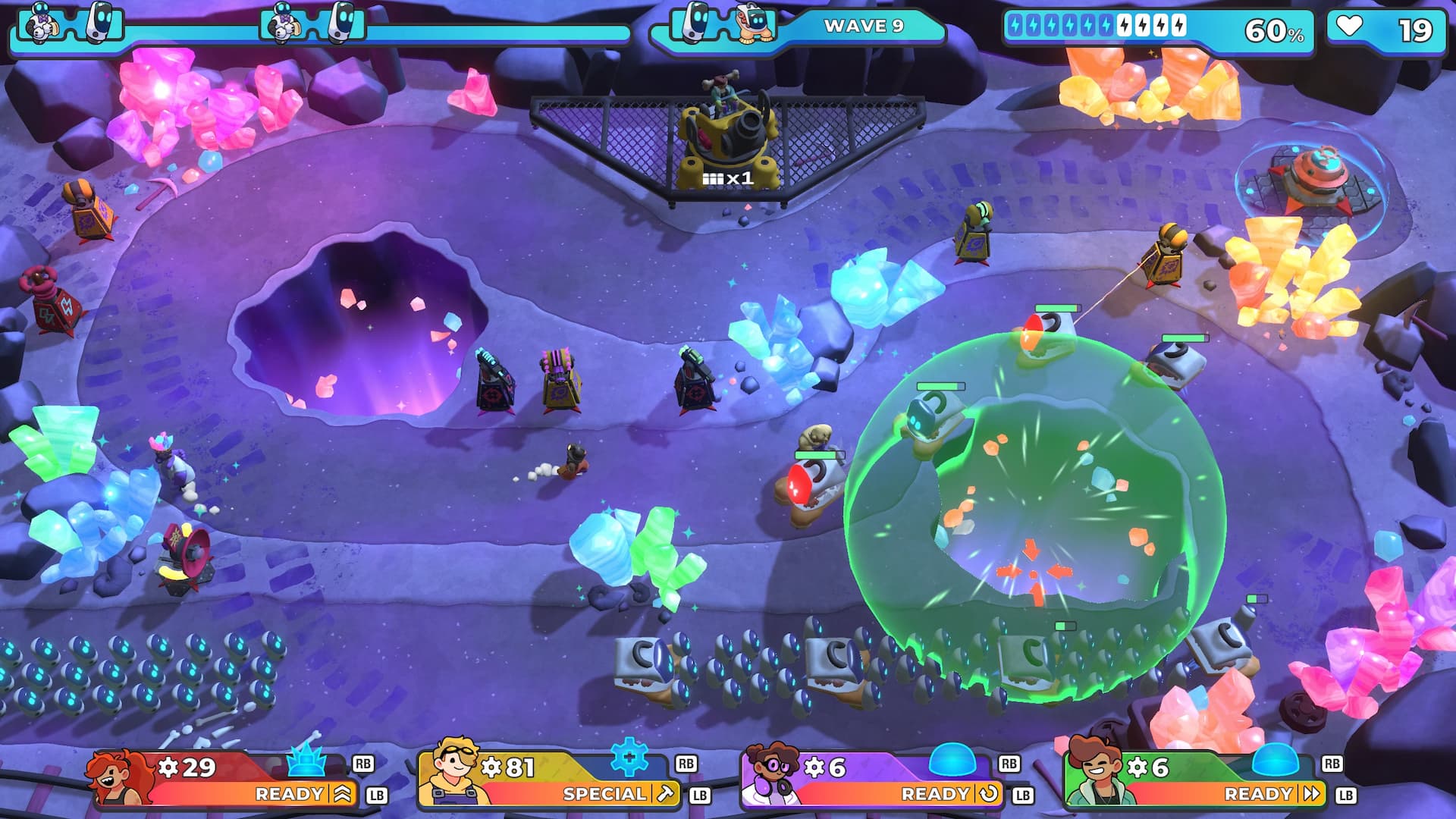 Strategic Variety in Every Level
What sets Bish Bash Bots apart is its vibrant and diverse world. With 8 unique biomes spread across 32 levels, you'll encounter a variety of hazards and challenges. From overheating turrets in the fiery Volcano biome to the perilous mutant plants of the overgrown Jungle, every level brings something new to the table.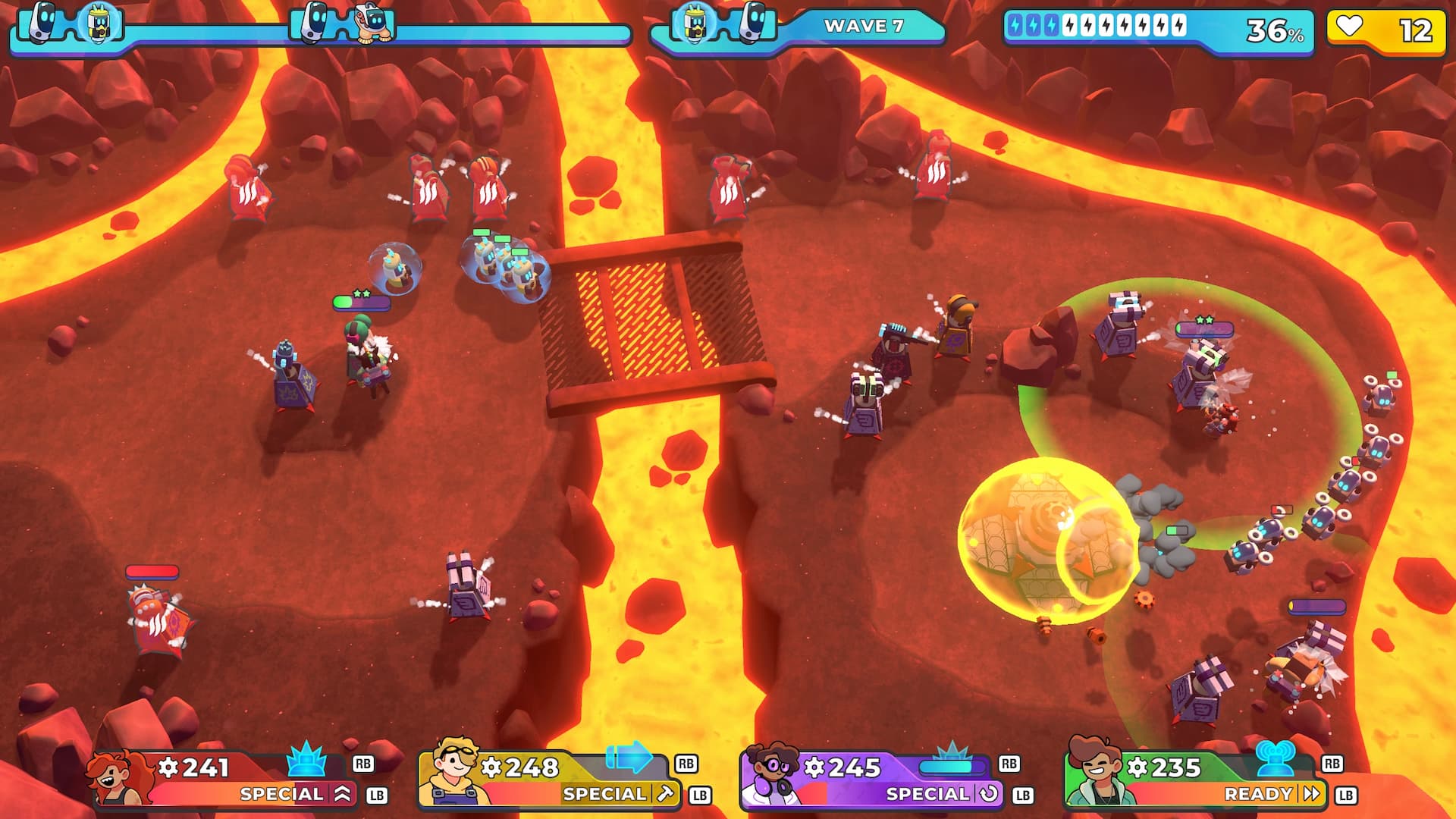 A Taste of the Action
Excitingly, you don't have to wait until October 19th to get a taste of the action. A Steam demo is available right now, offering a sneak peek into the robot-bashing frenzy that awaits. It's the perfect opportunity to gather your co-op crew and experience firsthand how action and tower defense blend seamlessly in Bish Bash Bots.
As James Letherby, co-founder of Catastrophic_Overload, aptly puts it, "If you are a fan of co-op multiplayer or want to experience how we blend action and tower defense firsthand, come check out the Bish Bash Bots demo on Steam."
And for the big reveal: the full game is set to launch on September 28th for PC, PlayStation, Xbox, and Switch. So, ready your controllers, gather your friends, and get ready for some smashing good fun. Bish Bash Bots is almost here, and it's shaping up to be an electrifying addition to your co-op gaming collection.