At the weekend, I headed to Birmingham for the Insomnia Gaming Festival (i71) at the NEC. This annual event has become a gaming mecca, bringing together gamers, developers, and enthusiasts from all corners of the UK.
Diving into the Gaming Oasis
The atmosphere was electric, and the excitement was palpable. With a lanyard around my neck and my daughter in tow, I was ready to explore the digital wonderland that awaited.
Games Galore: Headbangers, Moving Out 2, and Tekken 8
My first stop was the gaming exhibition area, where some fantastic titles were showcased. One game that immediately caught my eye was "Headbangers" from Team 17. This pigeon-themed, rhythm-based battle royale was a unique and hilarious experience that had everyone in stitches.
Next up was "Moving Out 2," the sequel to the popular co-op game. It retained all the chaotic fun of its predecessor, and I couldn't resist jumping in for a quick game with fellow attendees.
But the real highlight was "Tekken 8." With a big presence at the festival, it was nothing short of amazing. The visuals were stunning, the gameplay was as tight as ever, and the competition was fierce. I spent a while in the Tekken booth, honing my skills and taking on challenges.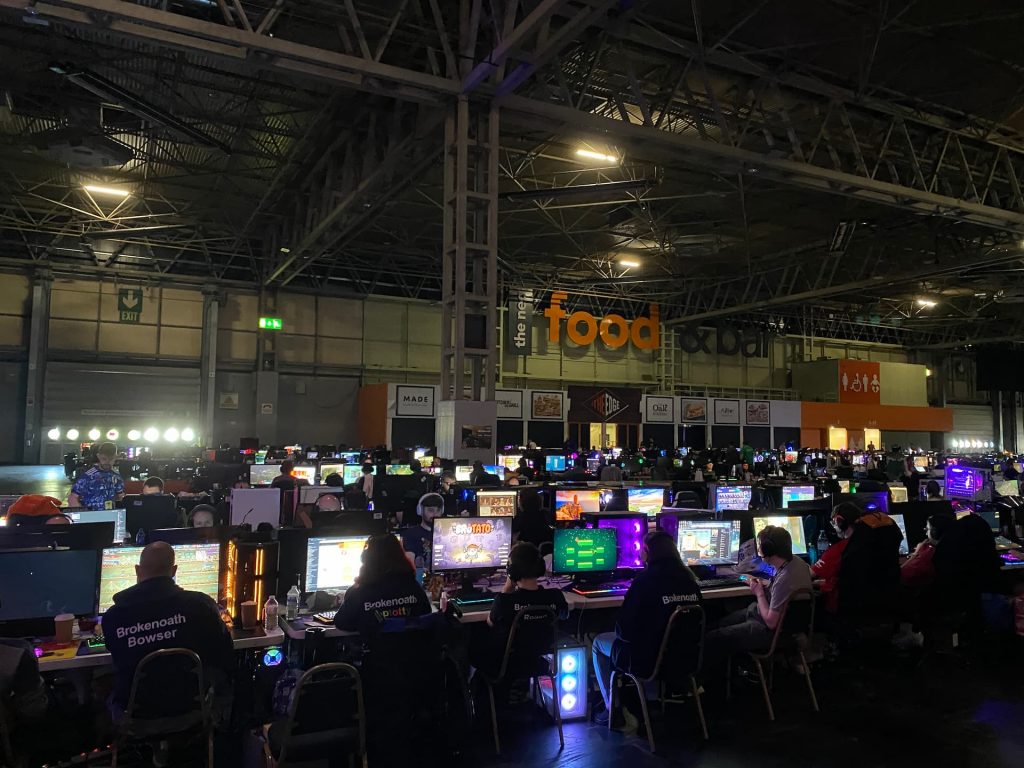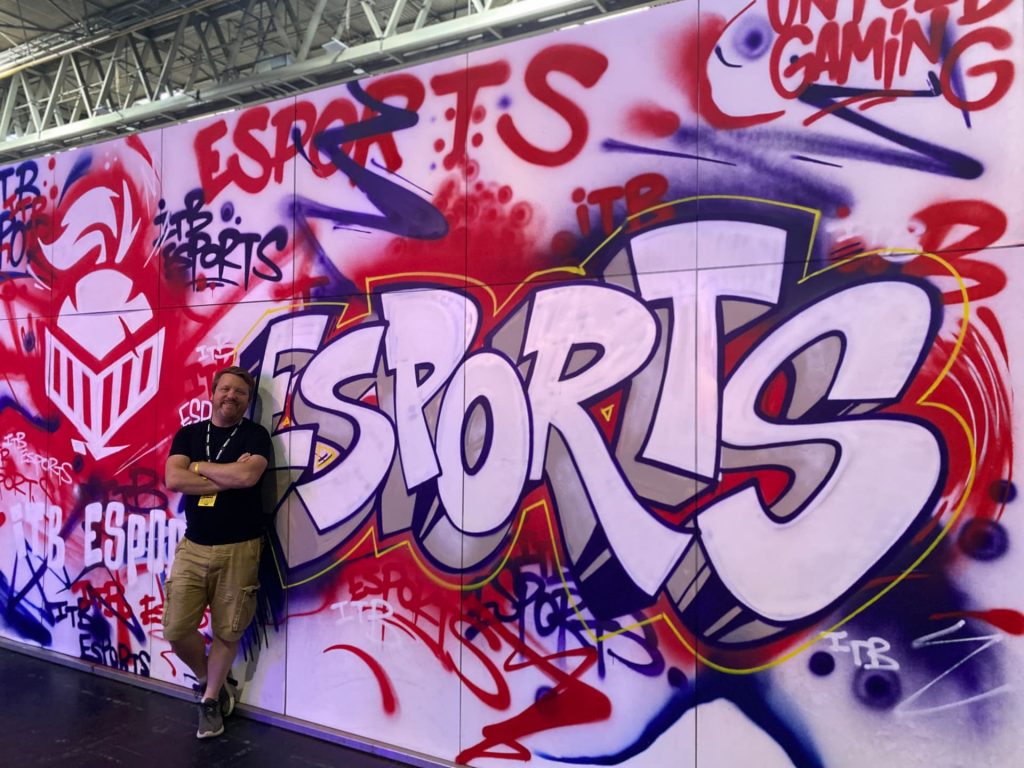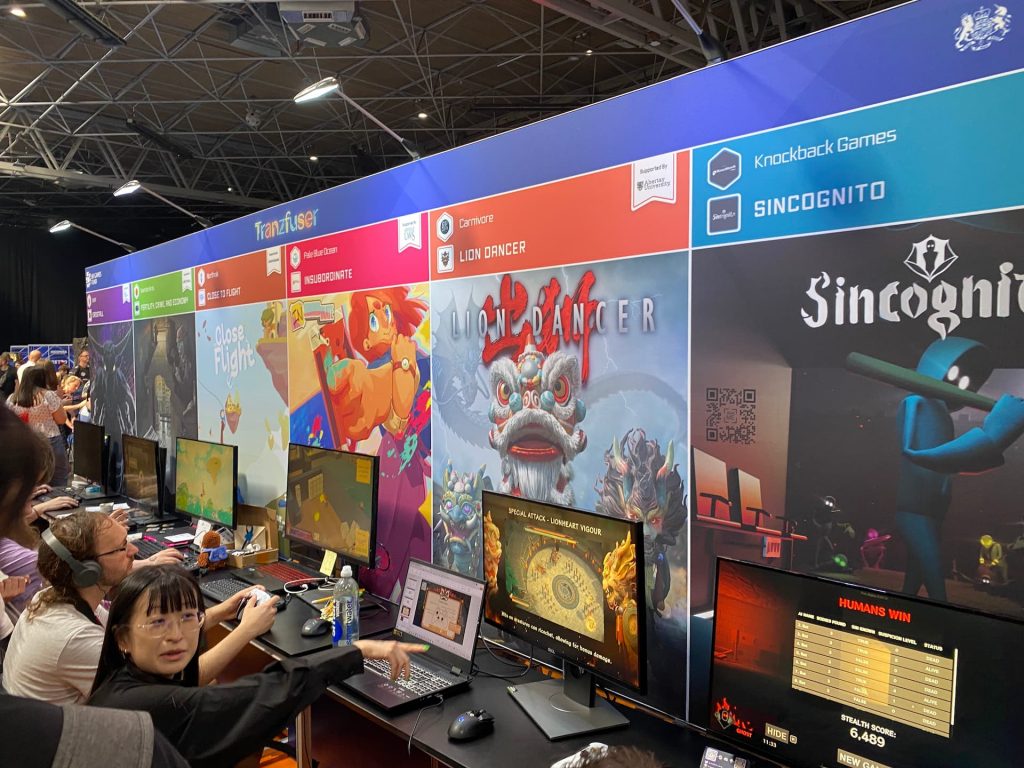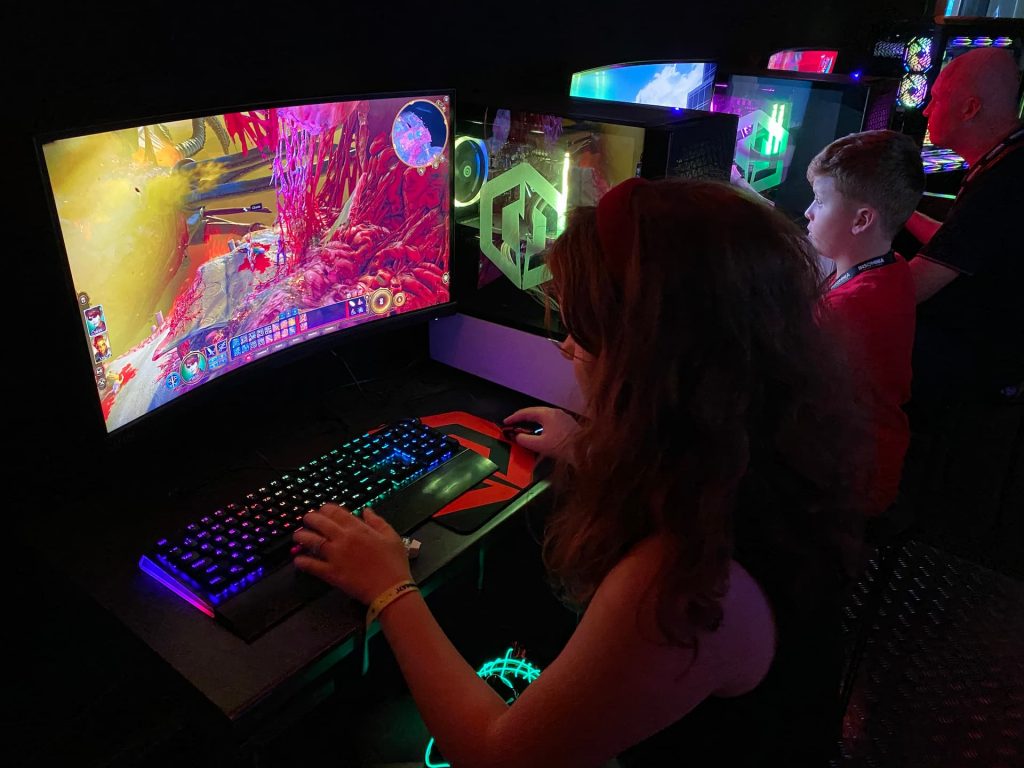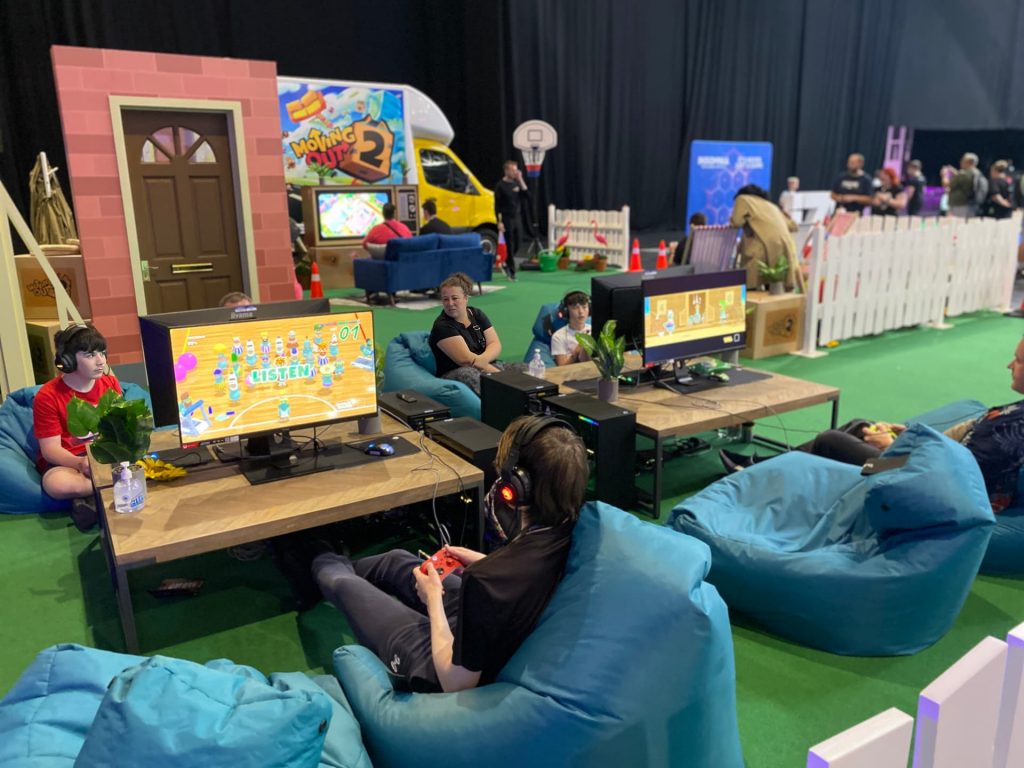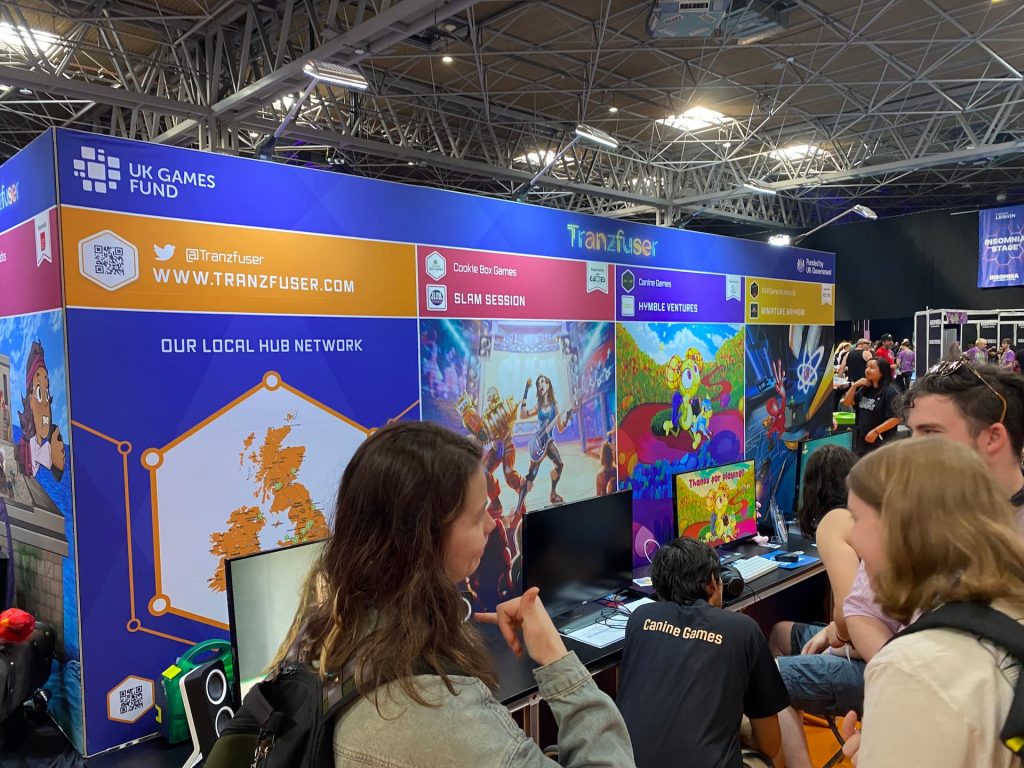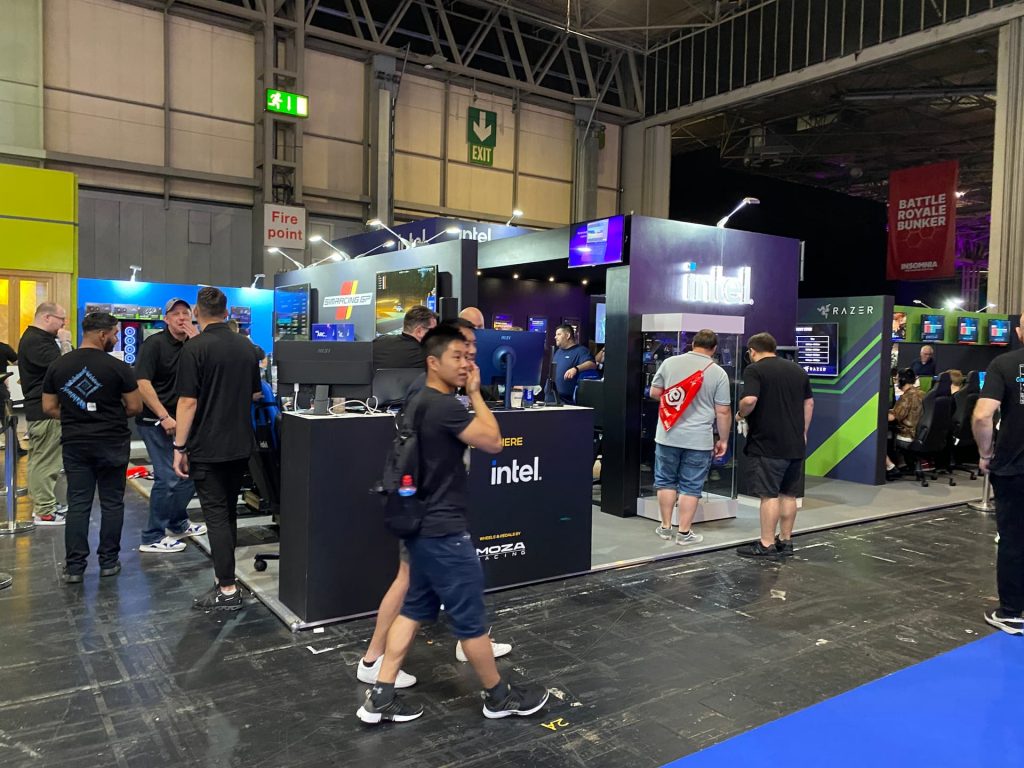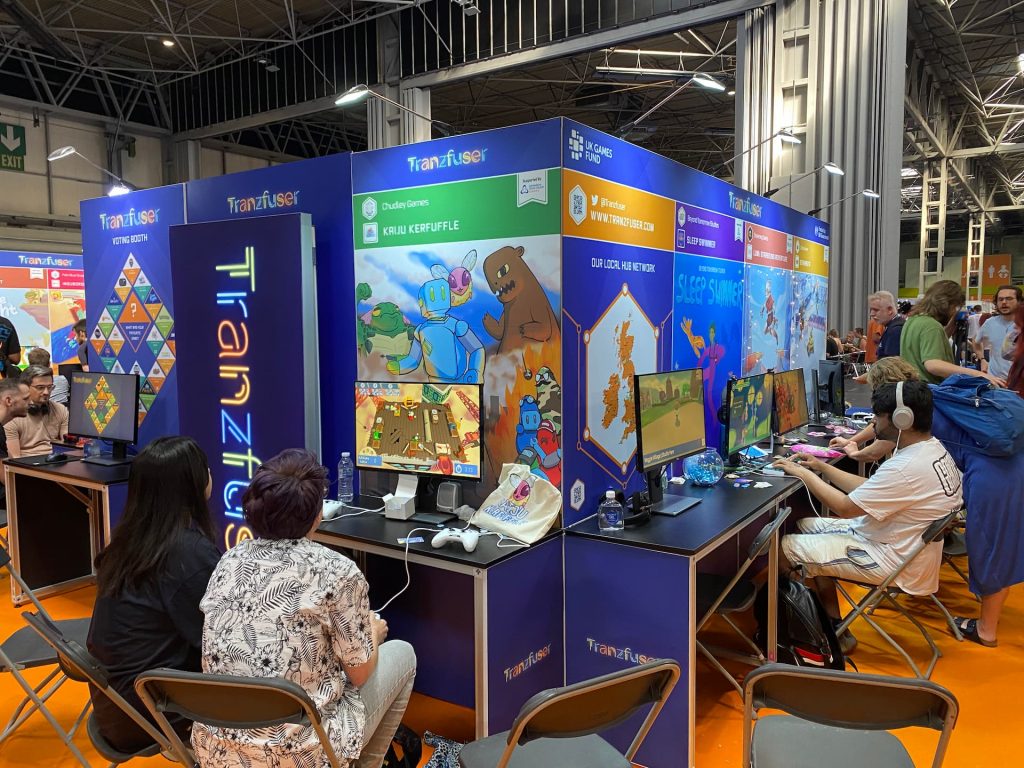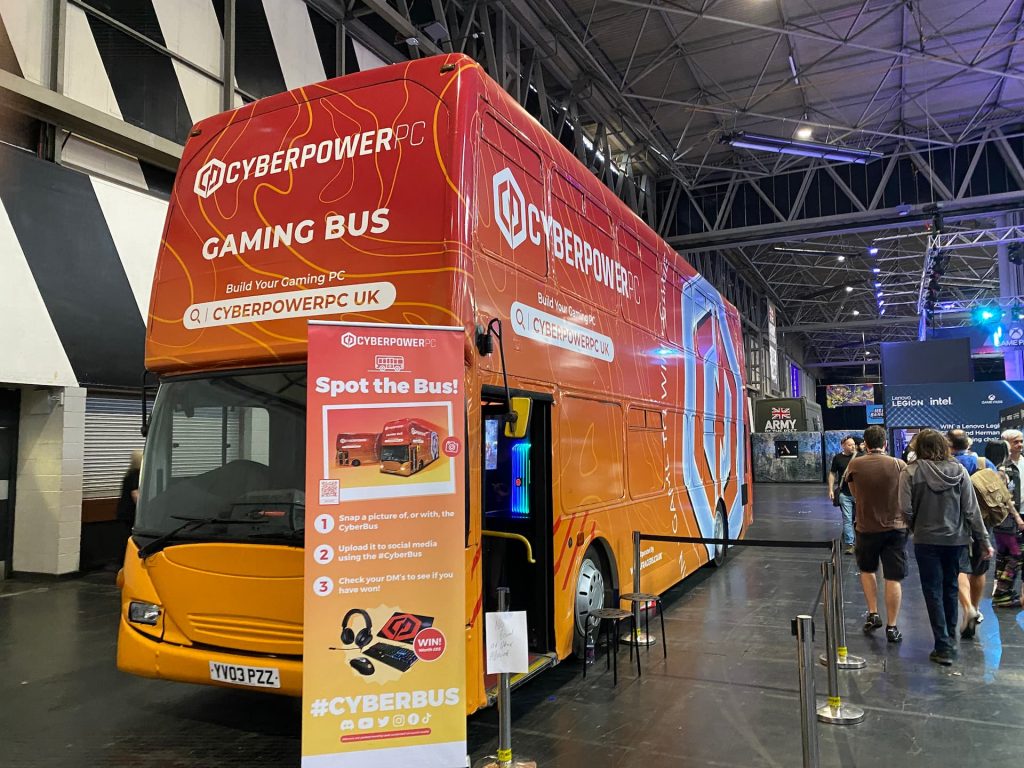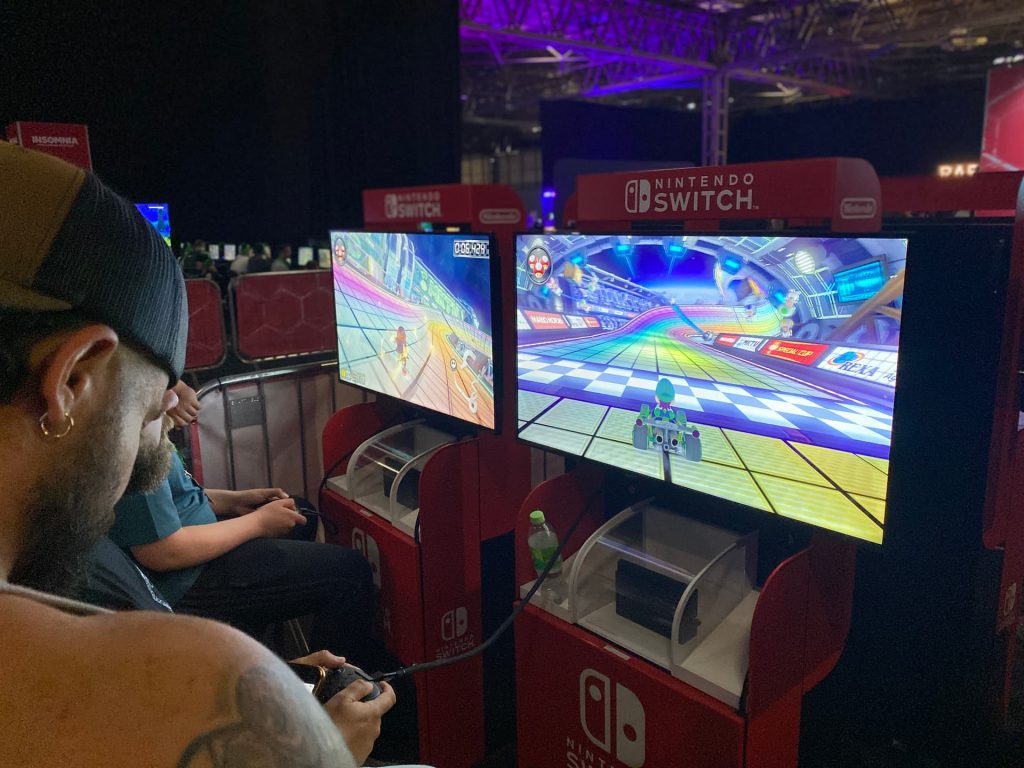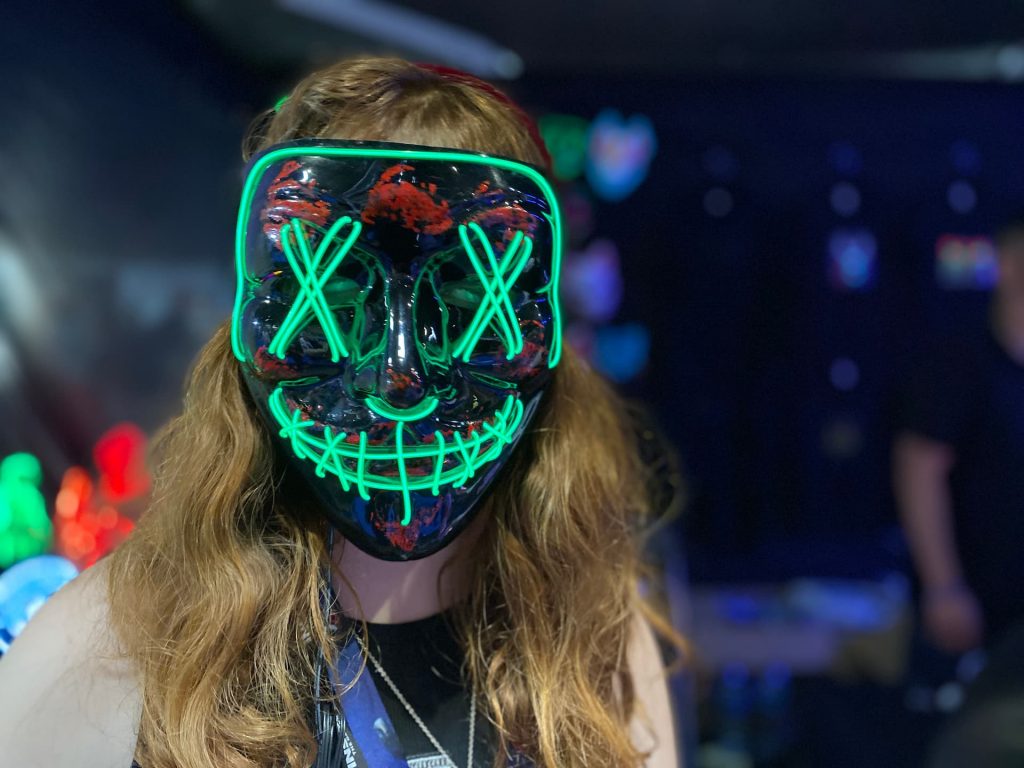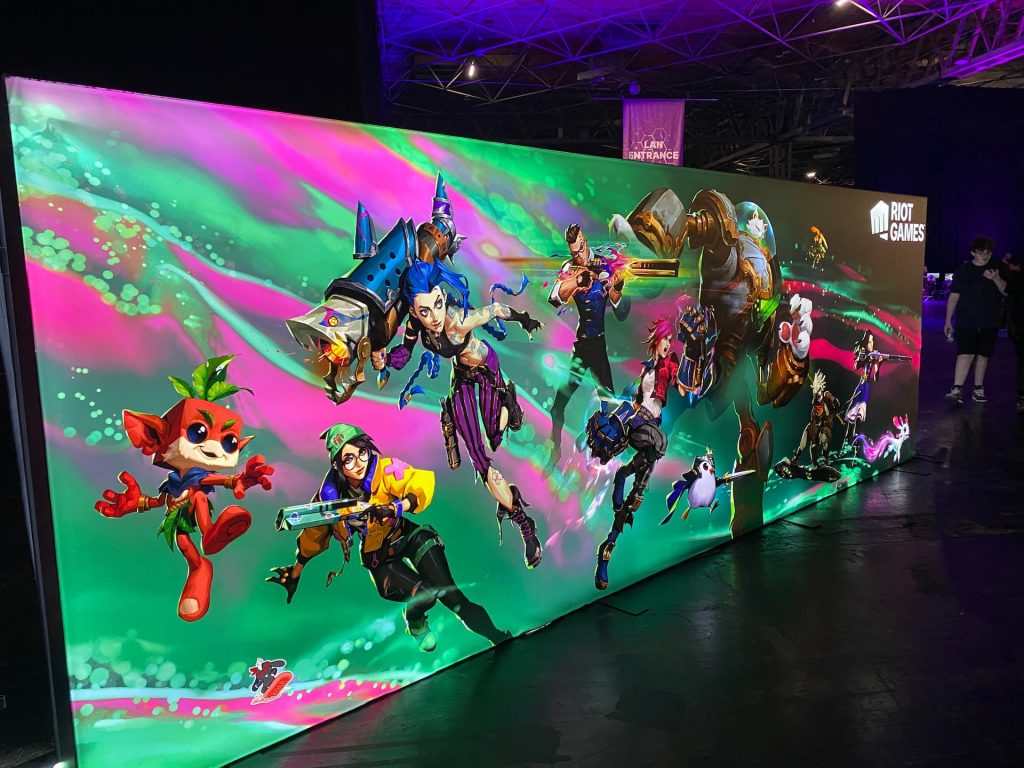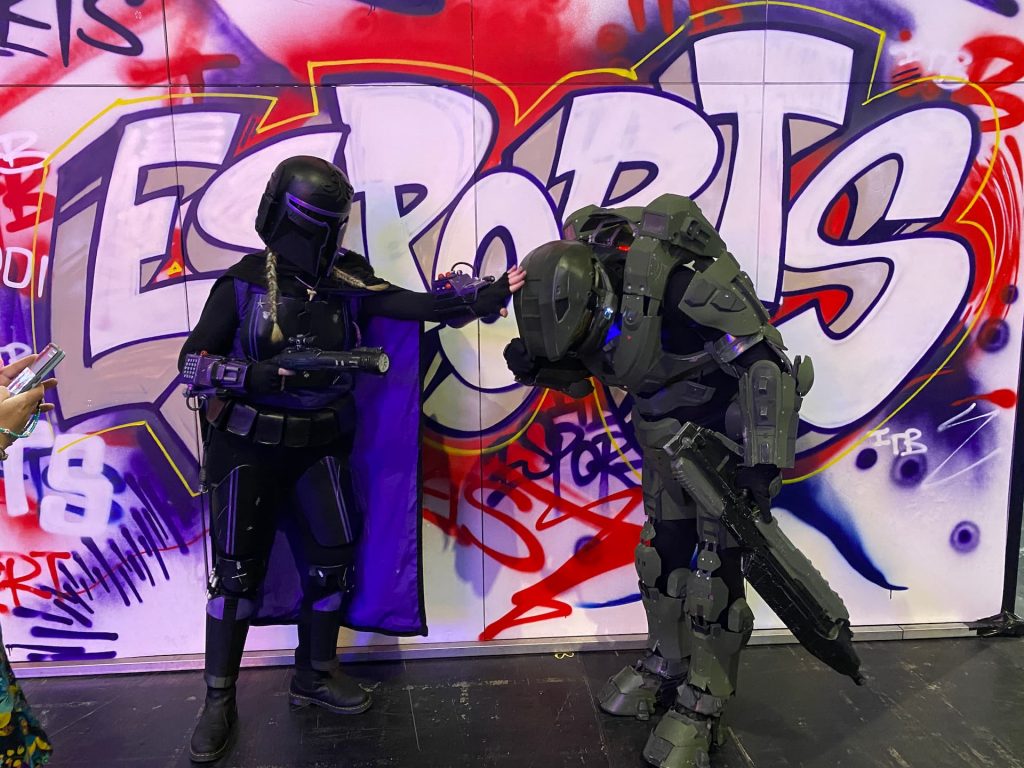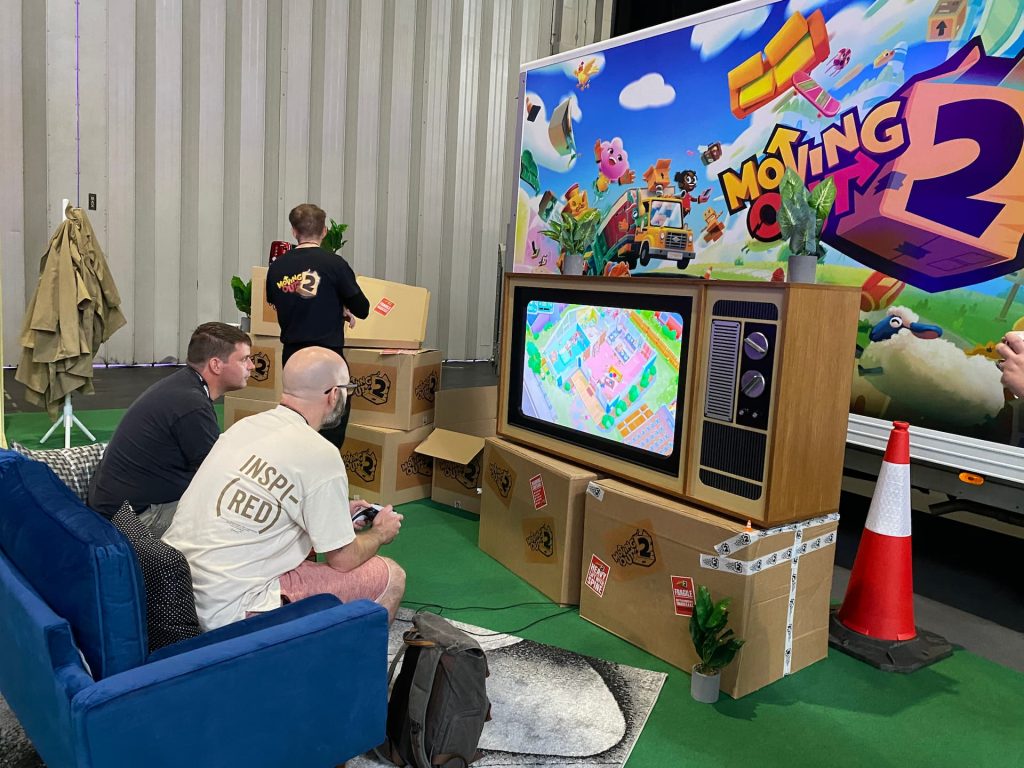 eSports Extravaganza
Insomnia has always been a haven for eSports enthusiasts, and this year was no exception. The eSports zone was buzzing with activity, and I couldn't resist watching some intense Valorant matches with a cold beer in hand. The level of skill on display was mind-blowing, and the crowd's cheers and gasps added to the excitement.
LAN Party Heaven
As I wandered further into the NEC, I found myself in the darkness that was the LAN party area. Hundreds of gamers were huddled together, their computers linked in a colossal digital network. It was a sight to behold, and the camaraderie among these players was heartwarming. It's one thing to play games online, but sharing the same physical space with fellow gamers takes the experience to a whole new level.
Cosplay Creativity
Cosplayers added a vibrant and colourful dimension to the festival. Decked out as their favourite characters from video games, anime, and comics, these talented individuals brought fantasy to life. From intricate costumes to elaborate props, the dedication and creativity of cosplayers never cease to amaze me.
Artistic Treasures and Weaponry Galore
The artist's alley was a treasure trove of gaming-inspired artwork and memorabilia. From posters, mouse mats, and even a Pokémon ball with a little garden inside it, I could have spent a small fortune. As I strolled through the stalls, I noticed many swords, guns and accessories for perfect for adding a touch of gaming flair to one's home. It was weird going through the heavy security whilst cosplayers walked around with swords, axes and M16's.
Meet and Greet with Gaming Stars
Another highlight was the meet and greet area. I had the privilege of meeting Ben Star, who voiced Clive Rosfield, the main protagonist of Final Fantasy XVI1, as well as Devora Wilde, who was one of the lead roles in Baldur's Gate 3, playing the Githyanki fighter Lae'zel. Finally, I saw but not met Neil Newbon known for voicing Karl Heisenberg in Resident Evil Village, Nicholai Ginovaef in Resident Evil, and Elijah Kamski and Gavin Reed in Detroit: Become Human. It was a chance to connect with the voices behind some of my favourite characters and hear their stories.
As the weekend at Insomnia Gaming Festival (i71) came to a close, I couldn't help but feel a sense of gratitude. COVID really set the world back as gamers content to stay in and play had no reason to meet up with like-minded people. But these events are a great opportunity to hang out in a safe space without judgment, sharing a passion for gaming and anime.