For fans of VR gaming, regular low-battery warnings can be the ultimate buzzkill. Until now, my Quest charged in a corner in a bundle of wires amidst the phones and tablets. And now, thanks to the ZyberVR Meta Quest 2 Charging Dock, it had a fitting throne to sit upon. In this review, I'll explore how this handy device is the perfect companion to your VR headset.

What's in the Box
In the box, there is the Charging Dock itself, two AA rechargeable batteries, two cover panels for your controllers, four USB-C adapters, a power adapter, a USB-C to USB-A cable, and a detailed manual. It's a well-curated package that ensures you're all set for uninterrupted VR adventures.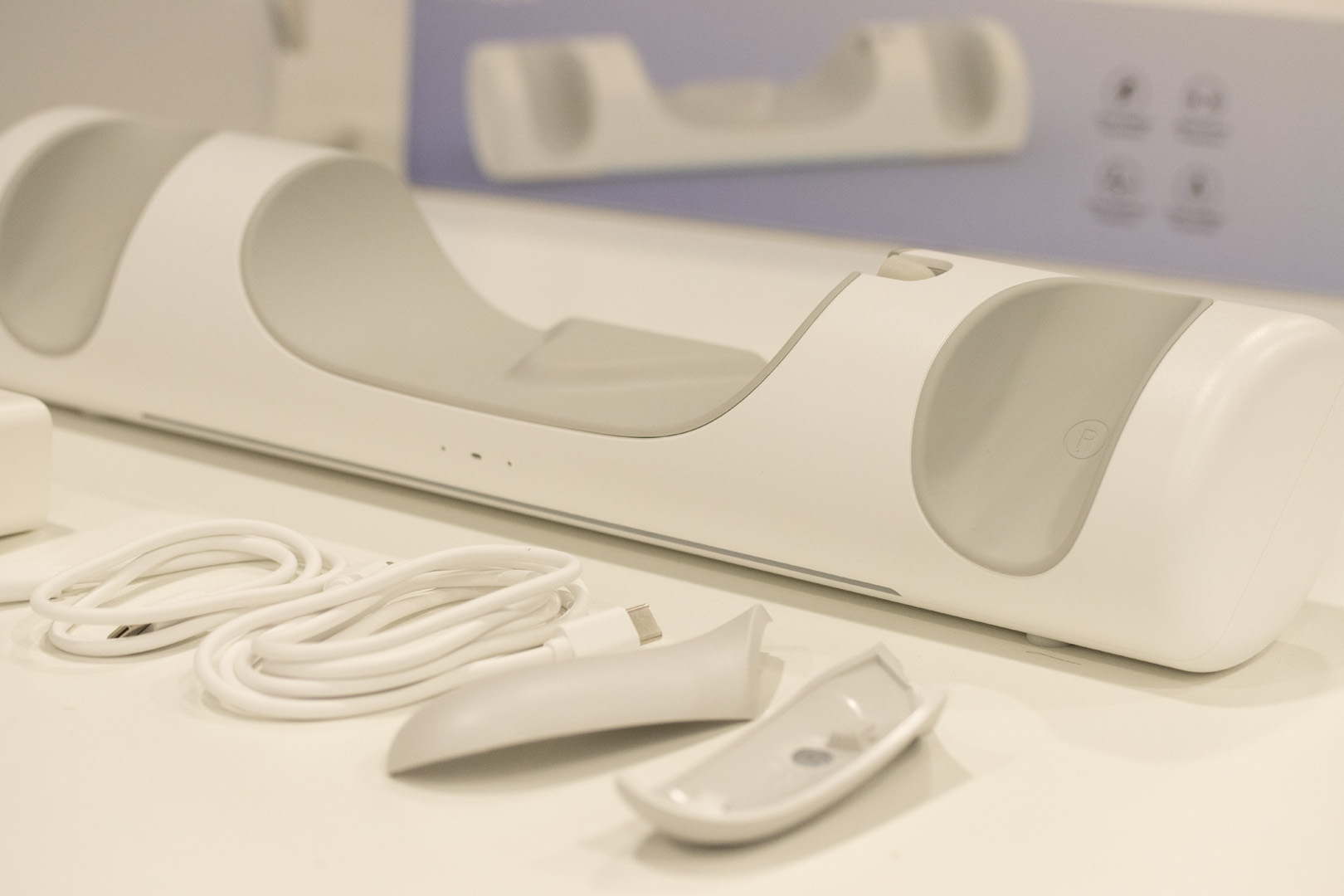 Sleek Design Meets Functionality
One of the standout features of the ZyberVR Charging Dock is its elegant design combined with top-notch functionality. In short, it looks like it could be an Apple product, matt white and grey with discrete lighting. The dock is designed to charge your Meta Quest 2 headset and controllers without the need for swapping batteries or connecting extra cables. ZyberVR has successfully blended form and function to elevate the VR gaming experience.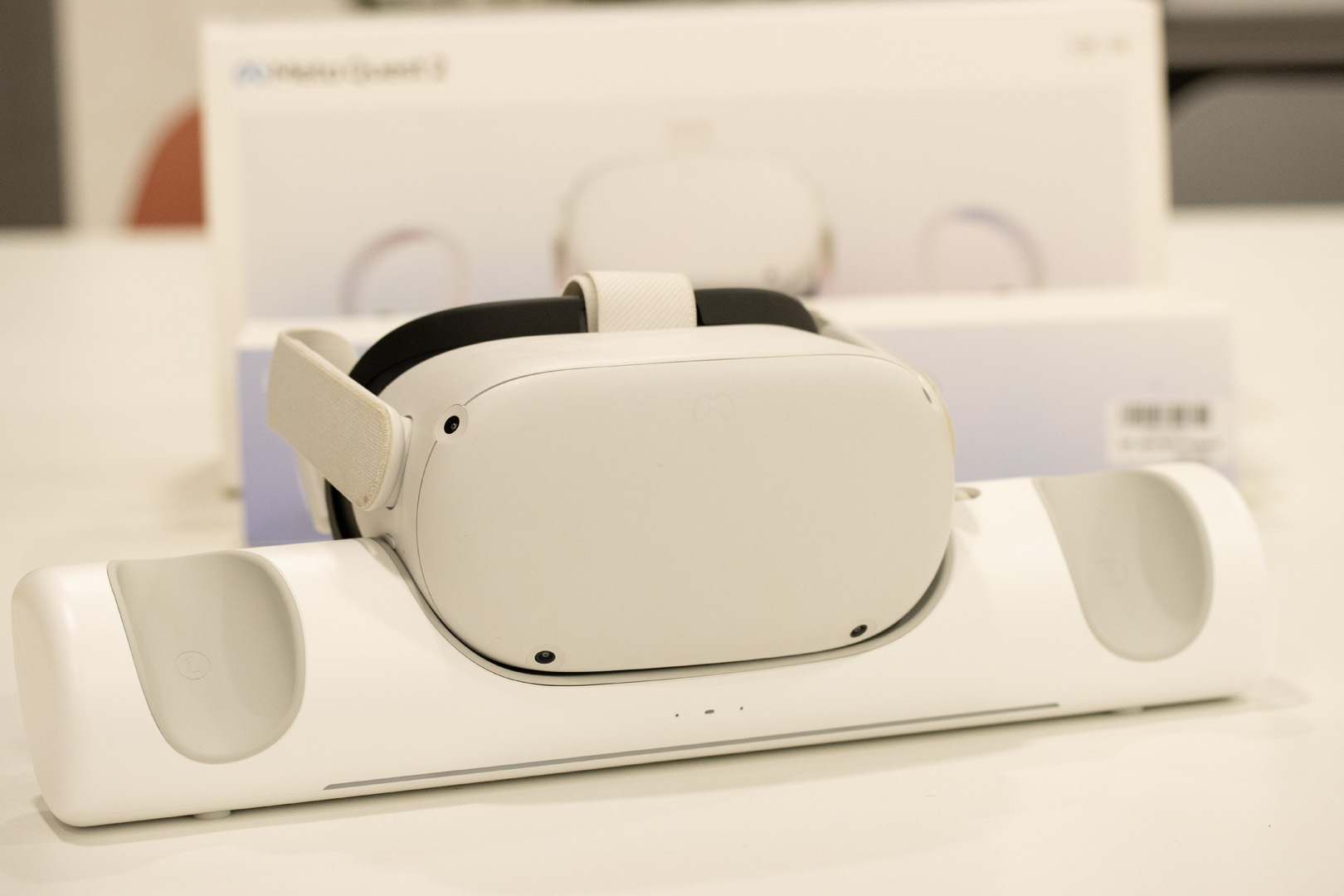 Installation Made Easy
Setting up the ZyberVR Charging Dock is a breeze, simply replace the batteries in your controllers with the included rechargeable ones as These have silver panels that make contact with pogo pins inside the updated controller covers, streamlining the charging process. Attaching the new covers is straightforward, and your controllers will easily find their charging slots on the dock.
For the Meta Quest 2 headset, ZyberVR provides a magnetic charging port that can be rotated. Coupled with a USB-C magnetic adapter, this ensures your headset connects effortlessly to the dock. Once you place your headset on the charging dock, a simple slide and click starts the charging process.
The controllers attach magnetically and start charging instantly. Three LEDs on each side illuminate in blue while charging, turning green when the controllers are almost fully charged.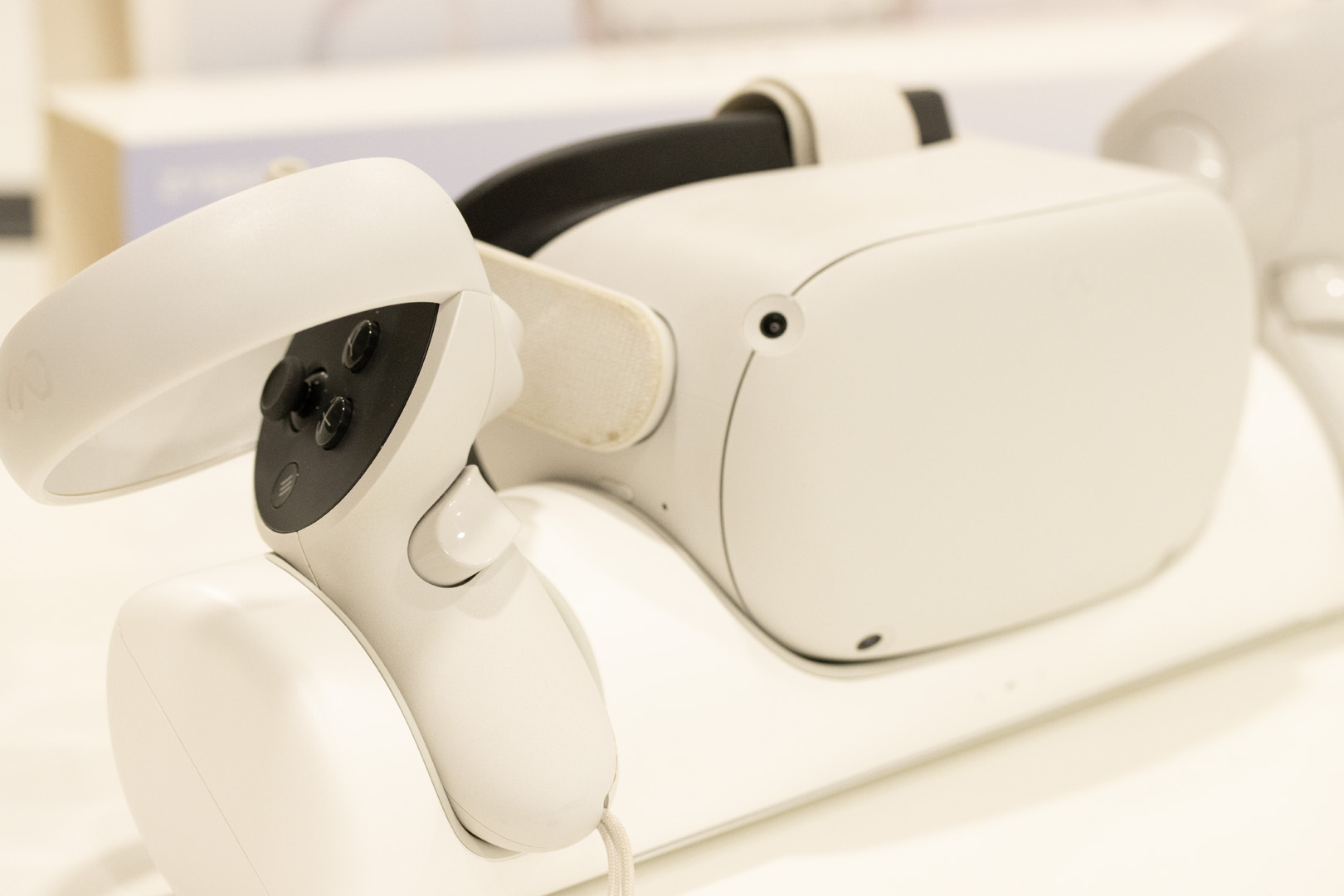 Should come as standard
The ZyberVR Meta Quest 2 Charging Dock is a useful accessory for regular VR users. Its seamless charging process eliminates the need for fumbling with  cables, and the magnetic connections make it incredibly user-friendly. It looks like part of the Meta Quest family of products and has enough additional ports to connect additional devices. It looks like it should come as standard to mount your Headset on when not in use.