Step into the world of squeaky-clean satisfaction with PowerWash Simulator VR, now available on Meta Quest 2, 3, and Pro! FuturLab and nDreams are bringing you more than just virtual fun – it's the ultimate wash 'n' chill experience. But wait, there's even more to look forward to post-launch!
Muckingham Needs Your Cleaning Skills
PowerWash Simulator VR immerses you in the charming yet grimy town of Muckingham like never before. With 360-degree immersion, you're in for an unparalleled cleaning adventure. Grab your power washer, and get ready to scrub your way to glory.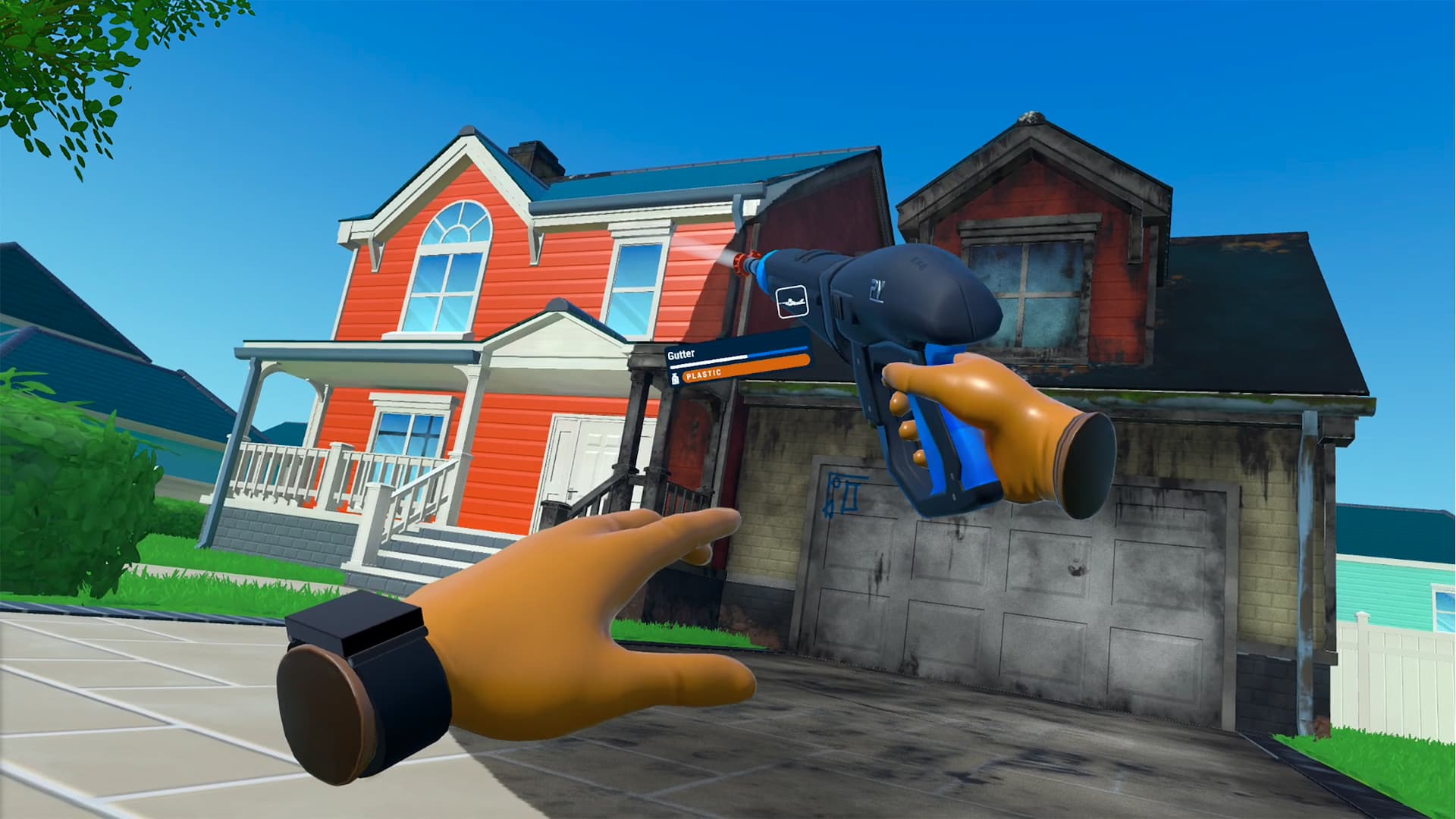 Precise Control in Your Hands
One of the most satisfying aspects of PowerWash Simulator VR is the 1:1 motion control of the power washer. It's all about precision and expression. Feel the power as you aim, spray, and clean every nook and cranny. The grime doesn't stand a chance!
A Whole Lot of Levels
The VR version packs all the delightful content of the base game and more. With over 40 levels, you'll have your work cut out for you. The best part? You can invite a friend for some co-op multiplayer action. After a long day, there's nothing better than sharing the cleansing joy.
New VR Features for Extra Fun
PowerWash Simulator VR is taking immersion to the next level. Now, you can choose your outfit and gear straight from the iconic PowerWash van. Need to change nozzles quickly? The all-new tool belt has got you covered. It's all about enhancing your cleaning experience.
A Powerful Collaboration
FuturLab, the brains behind PowerWash Simulator VR, have teamed up with VR experts nDreams, known for creating games like Synapse and Ghostbusters: Rise of the Ghost Lord. Together, they've brought this delightful cleaning simulator to the VR world.
Get Ready for the Cleanest Fun
Chris Mehers, COO of FuturLab, couldn't be more excited: "The good, clean fun of PowerWash Simulator has arrived in VR, and we can't wait for players to get their hands on it! Our team has put so much passion into bringing you all the satisfaction of the base game, along with added features to really bring to life the tactility of PowerWash Simulator VR. We hope you enjoy!"
David Corless, VP of Publishing at nDreams, is equally thrilled: "We're incredibly excited to be launching PowerWash Simulator VR. This is a game that lends itself so naturally to VR and is a pure joy to play; whether you're a VR veteran or putting a headset on for the first time, PowerWash Simulator VR will leave you grinning from ear to ear."
So, get your virtual power washer ready, and dive into the cleanest, most satisfying fun you'll ever experience in VR! Don't miss out on this soapy sensation.