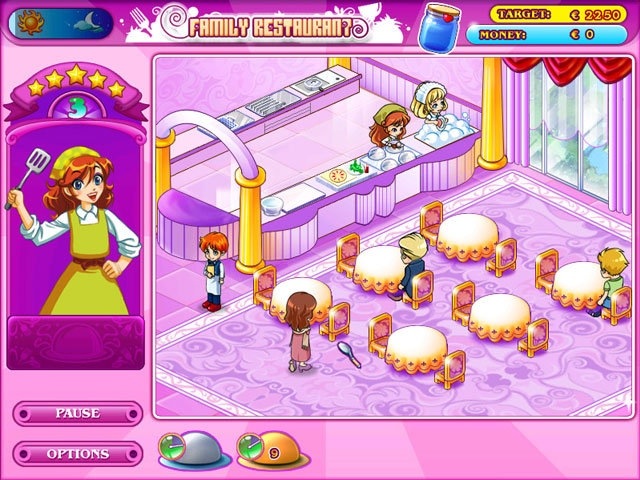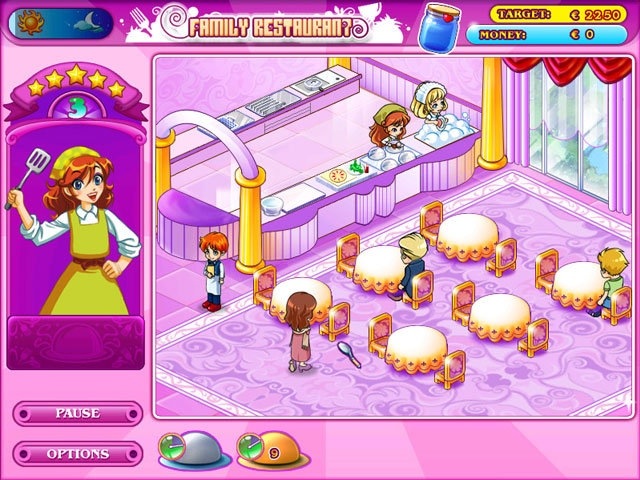 Lent is finally over so people can get stuck into all their favorite foods. Whilst steering clear of those tempting food did you avoid food games as well?. The boom in mobile gaming has brought with it a slew on food related games. Some might say that these appeal to hugely unrepresented female gamer but be boy or girl the cafe games, food stackers and food preparations are now a genre all of their own. These food games are a great way to introduce your little one to the kitchen, food items and spark their imagination. In this article we will discuss some of the five hottest food games to wet your appetite.
Family Restaurant
What child doesn't like to pretend that she is going to a restaurant or cooking to feed her friends and family? In this game your little one will have to get her family's restaurant out of trouble by cooking up meals and serving as many people as she can. This game teaches your little one to follow orders by putting together the dishes together one piece at a time before the timer rings. This game may be suitable for ages 5 and up. And moms and dads can get into the game by trying to see if they can beat the kid's time.
Baking Cupcakes
This is one of the best food games for those little ones who love to create their own treats. You will need to bake up batches of cupcakes and decorate each one with different colors and tasty toppings. The cupcakes will then be sold at a school bake sale so the more you can sell the better! Design the best cupcakes and you could be the prize winning baker in the school.
Busy Burger
Busy burger will help your child learn all of the different machines that are used when working in a fast food restaurant. They will learn how to make fries, chicken nuggets, and burgers and whip up some tasty juices from the juice machine. This game is also good for memory because you need to work all the machines putting all the orders together as you try to remember which food item goes with which order. If you forget an item the customer will come back and be upset which will drop your score and put you in jeopardy of losing your job and losing the game.
Ice Cream Stand
This is another hot food game for kids. The challenge here is to make your ice cream treats in the hot sun before everything melts. Follow the instructions given by the customers to create the ice cream treat everyone likes based on their own cone choice, ice cream and sprinkles, whipped cream and sauces. This is a great game for memorizing, coordination and speed. Take on the challenge and have fun!
Pizza Truck
This game is fun for both boys and girls. There are 8 levels of skill involved with this game. You load up your truck with food and drinks and have to deliver the orders to various places going through different adventures along the way that may cause you to lose some of your load. If you can make it through the whole game with food still in the back of the truck, you will be a winner.
Sisis Pizza
Perhaps you would rather just make the pizza instead of delivering it? This game is fun to learn how to make your own pizza while running the drive through window. It is a quick paced game where you need to take each order, add the right toppings to each pizza and give it to your customers all within the right time before the drive through gets too backed up and the horns start honking with impatient customers.
Food games are fun for almost any age and once your child learns what it takes to work in a virtual kitchen, you can then take games such as these into a real kitchen and fun whipping up some real food for dinner. These games are a great way for both you and your children to learn what kinds of ingredients go well together to make almost any kind of meal you would like. You will learn the times that it take to cook certain foods and what to do if you make a mistake.