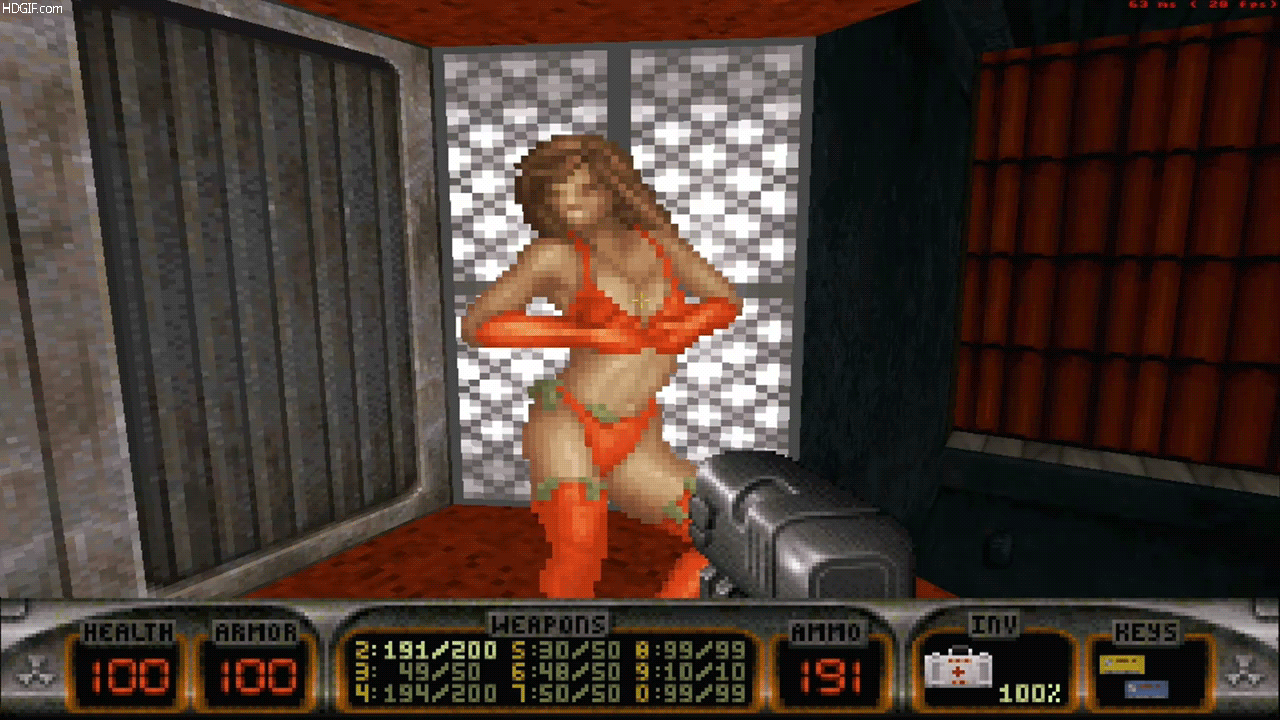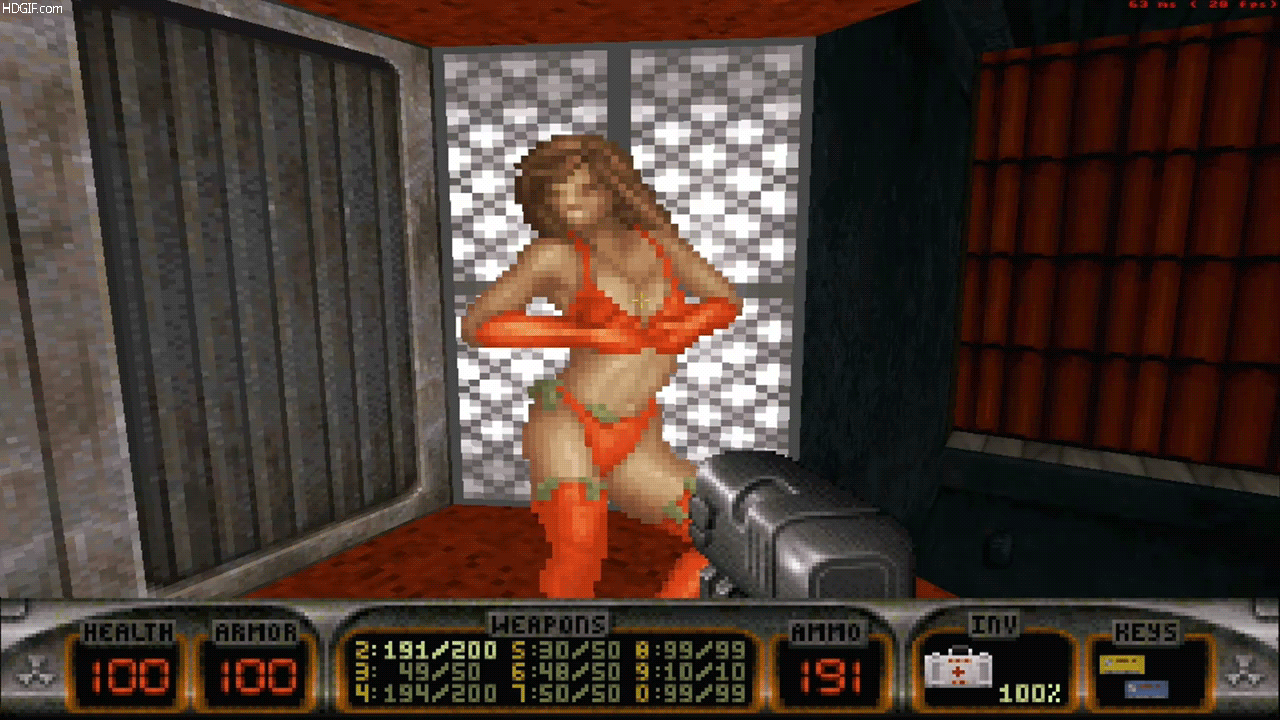 Exotic dancers have been gracing video games with their presence since before visual graphics could accommodate the fluidity of female curvature. In 1996, "Duke Nukem 3D" became the original pioneer for the inclusion of strippers in mainstream arcade titles. This game infamously featured a strip club that was overrun with aliens. The protagonist is given the option of paying a dancer to vivaciously jiggle her animated bosom. Even though this erotica was presented in pixel form, it revolutionized the video game industry by breaking the floodgates to allow a plethora of exotic dancers to appear in clearer resolution.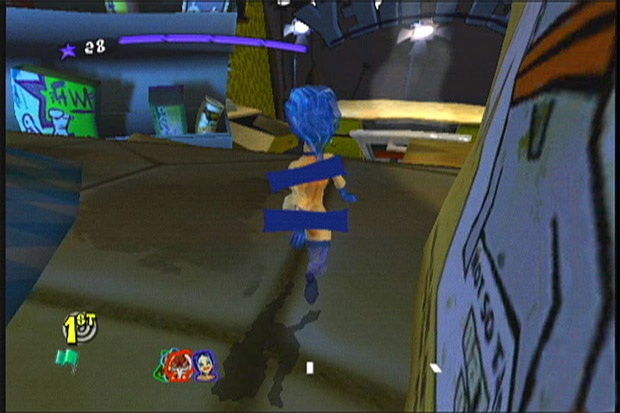 The skimpiness dramatically increased alongside visual definition quality in video games. One of the first forerunners for interactive virtual strippers was Microsoft's party game, "Whacked!" This depraved game show simulation featured a playable contestant that gets completely naked. The blue-haired vixen's name is Lucy, and she daintily frolics around in the buff with only black bars obscuring her hourglass figure.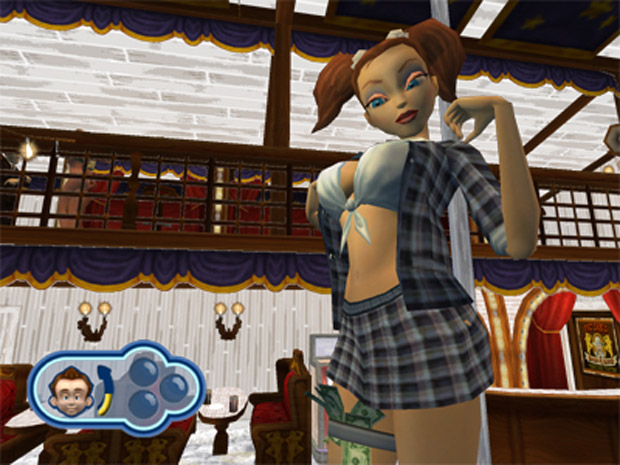 "Leisure Suit Larry: Magna Cum Laude" was one of the first games to garner the classification of "Adults Only" from the Entertainment Software Rating Board. This is because the game featured an especially naughty stripper that is dressed up like a schoolgirl. The buxom broad is named Zena, and she leans over to allow the game's eponymous hero to repeatedly spank her posterior with a flyswatter, among other pornographically suggestive activities.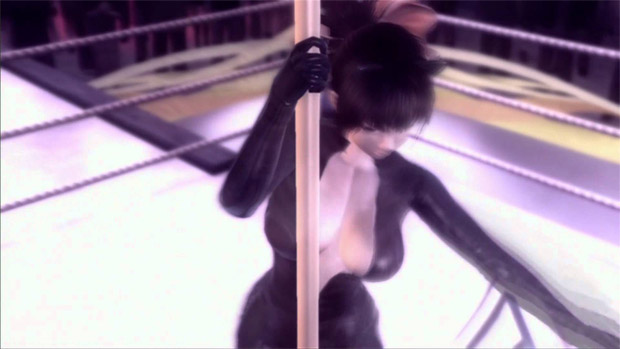 In the fighting genre, "Rumble Roses XX" is unrivaled in its relentless portrayal of stripping bombshells. The game is comprised of scantily clad cat-fights, but the girls introduce themselves with provocative dance moves before proceeding to tear each other's clothes off. There is plenty of squealing to enjoy while they show off their shockingly minimal outfits.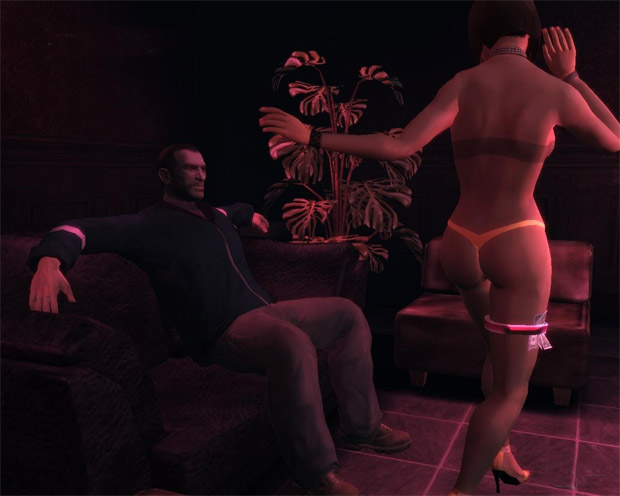 One of the more famous stripper-friendly franchises is Rockstar's "Grand Theft Auto" series. The fourth installment features a posh strip club where players can realistically mingle with the dancers. Completing various tasks for the strippers earns gamers access to glamorous backrooms with increasingly erotic stripteases.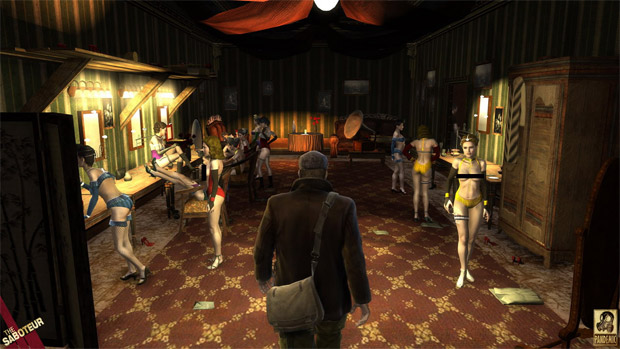 The most life-like adaptation of strippers within a video game came from "The Saboteur," which is a historical crime thriller that centers itself on combating Nazis. Locations in the game include steamy brothels filled with lascivious French women. Furthermore, players can purchase an online add-on for the game to unlock actual nudity and additional boudoirs.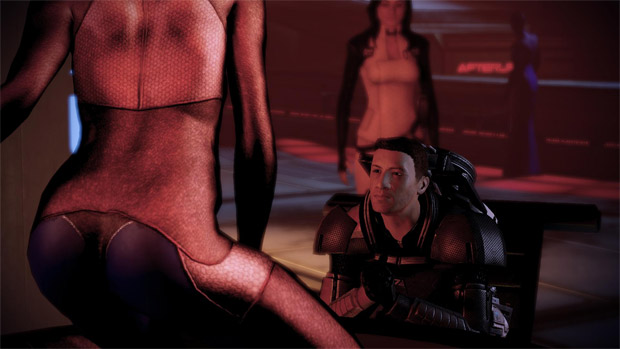 Contrastingly, "Mass Effect 2" showcases more fantastical stripper elements. Alien seductresses are prominently featured in the game, and they use raunchy dance moves to captivate their unwitting victims. The game includes several crystalline cut-scenes of the alien stripper aggressively grinding her flawless physique against any surface that can handle it.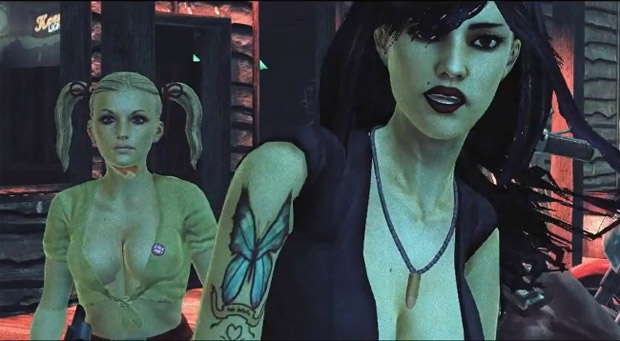 "House of the Dead: Overkill" is a campy excursion that stars a crass stripper named Varla Gunns. She is salaciously brutal as she scampers around in high heels rampaging hoards of zombies. Other action games with exotic dancing interludes include "Yakuza 3" and "Mafia 2." The former title exudes sleaze with striptease routines that never end, while the latter conjures nostalgia for the flirtatiously submissive strippers of the 1950s.
This guest post comes from the marketing team at Centrefold Strippers Sydney. If you're hosting a bachelor party in Sydney, you should head to their site and see who they have available.