Whilst I love bludgeoning zombies in the head, blasting aliens from 30 feet and riding atop of hulking metallic beasts for fun, Sometimes there is nothing quite like a good old fashioned ball game.
Maybe it's the British thing and having football (or soccer) being such an important part of the English culture. Either way there's nothing like a good ball game.
But why play football, soccer, basketball and all those 'regular' games when you can enjoy a range of weirdly wonderful ball games right now of your Xbox One…
Intrigued? You should be!!!
IDARB
IDARB stands for 'I drew a red box' as it all started with a red box. Developers 'Other Ocean' reached out to the people of the internet to find out what to do next. What followed was a crazy deluge of ideas to create a frantic crowd-sourced ball game. Players jump around a 2D arena with the aim of throwing the ball into the back of the net. Games can be 1-on-1, all the way up to 4-on-4 . The game allows players to create pixel art characters in rudimentary art package, create bit tunes and create teams (with associated pixel art flags). Games are fast and fun and can be influenced by hash bombs which are twitter hashtags sent to @idarbwire activate a change in the game. These changes include making all the players werewolves (#fullmoon), rocking the screen from side-to-side (#boat) or destroying in game platforms (#smash).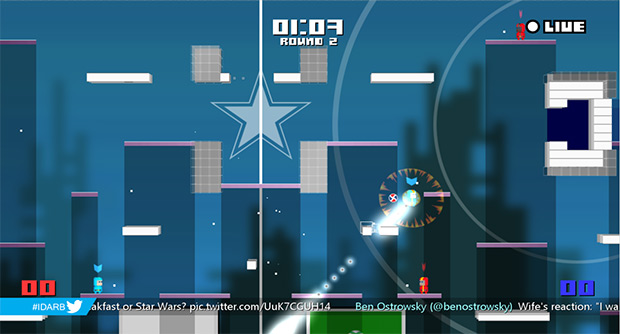 Rayman Football
Rayman's Kung Foot Football is a mini game included in Rayman Legends and support up to four players, two players and two goalies. However, you don't actually need four people, as its just as much fun with just two. The aim is simple; get more goals that your opponent before the time runs out. Players can boot both the ball and the opposing player and goalies can pounh the ball from the goal. The more the ball gets hit the faster it becomes leading to some pretty frantic bouts. Like IDARB, the game is played in a small 2D arena and only allows local multiplayer (at least in the beginning that is)
Boom Ball for Kinect
Boom Ball for Kinect lies somewhere between virtual tennis and Archanoid. Using the Kinect sensor, players use both hands to bat the virtual ball using into an array of virtual walls, structures and even fish aiming to destroy the blocks before the time ends. At only a few dollars, this game looks squarely aimed at kids but it can be also be a lot fun for parents as well.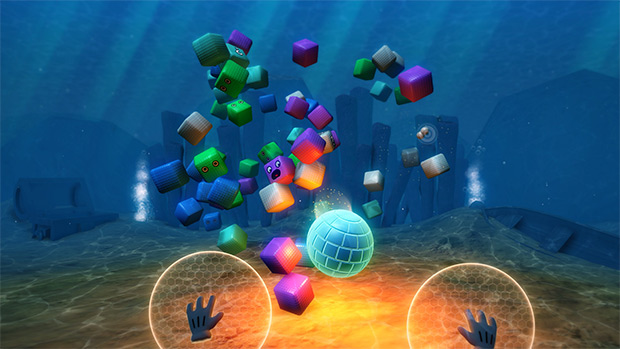 Kinect Sports Rivals
If you have the patience to sit through the long load times and unskippable cut scenes then you might enjoy many of the sports tucked away in Kinect Sports Rivals. One such game is their weird take on football/Soccer which bears more similarities to Fuseball or table football than the proper game of soccer. Fixed players can pass or shoot to different team members in order to attempt to score goals. The controls take a while to get used to to but once you get the hang of it (and accept its not proper soccer) then there is fun to be had.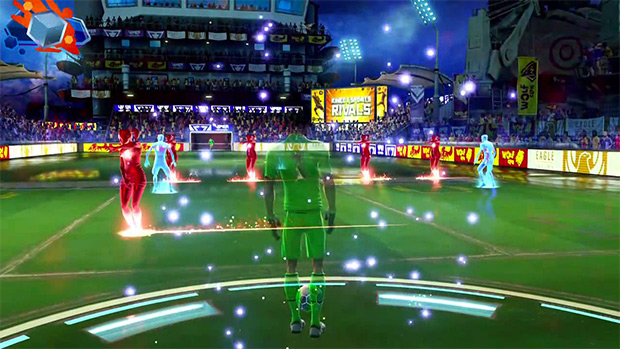 Halo's Oddball
Not a 'ball' game as such, Oddball uses a skull to act as the ball. The objective is to find and keep possession of said skull for as long as possible. There are multiple variations of the game and these can be played as a free-for-all or as a team game. The player or team that can keep the skull for over two minutes wins. Whenever you have the Oddball you instantly become a target and there's nothing like a platoon of gun-toting space marines chasing you to get the blood pumping.
While a player has possession of the Oddball, they cannot wield their weapons or throw grenades. However, they can still melee opponents with the Skull, which normally inflicts massive damage. The game is fast-paced and fun and offers a welcome break to the standard deathmatch games.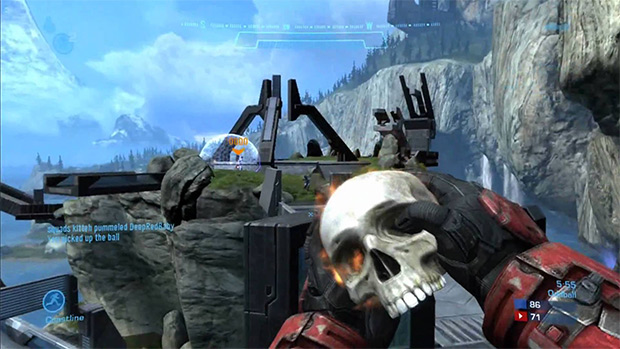 Summary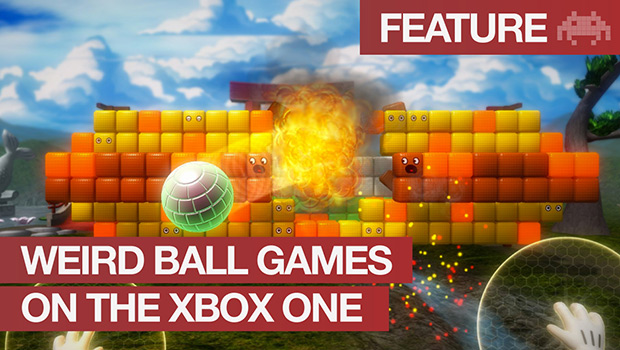 Article Name
Weird Ball Games You Can Play on Xbox One
Description
Whilst I love bludgeoning zombies, blasting aliens and riding hulking mechs, Sometimes there is nothing quite like a good old fashioned ball game. Here are some of the weirdest on Xbox One
Author