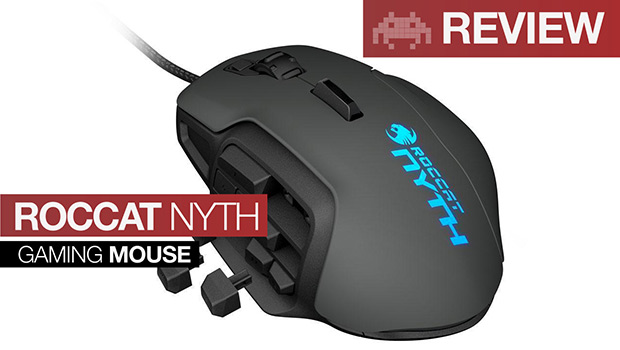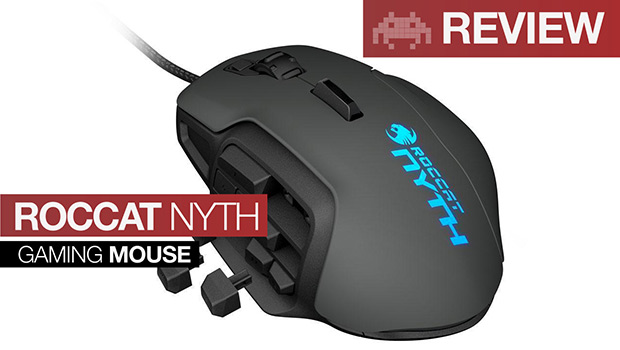 When it comes to PC/MAC gaming, whether you're a casual or expert gamer the equipment you have matters and one company that gets that the most is Roccat, who are not afraid to be a bit different. Their latest product is the new Nyth gaming mouse which seamlessly transitions from work to hard-core gaming with easy, and ultimately becomes the difference between you winning and losing.
What separates the Nyth apart from other mice is the amazing modular thumb zone, where you can individually place up to 12 high quality tactile mechanical buttons. What this means is complete flexibility, as it allows you to configure single and double buttons easily in a vast array of combinations to suit your gaming needs, according to Roccat there are over 18,000 possible combinations. Staying with the customisation theme the Nyth also features super ergonomic hotswappable side grips so it doesn't matter whether your gaming style is chilled out palm grip or action packed claw grip you've got the equipment to fit your gaming needs.

One of the standout features of the Nyth is undoubtedly the EasyShift+ software, which lets you assign a secondary function to each of the mouse's 18 plugged-in buttons through the software option in Roccat control panel, and arming you with a total of 39 functions. In terms of other important spec details the Nyth features a 12000 DPI laser sensor, 1000Hz polling, a 16 bit data channel, and 1sm response time with 50g acceleration. Controlling all of this is a 72Mhz Turbo Core V2 32 bit Arm based MCU which has access to 576kB of on-board memory.
Other cool things about the Roccat Nyth gaming mouse is the fact there's an adjustable lift off distance, a zero angle snapping/prediction and an adjustable click accuracy to mitigate against minuscule movements, to give you the best gaming experience possible. Furthermore also present with the Nyth is a 1.8m braided USB cable and a solid-build carry case that has sections inside for alternate sidegrips and buttons ready for use.
All in all the Roccat Nyth is a well-designed gaming mouse that looks and feels great, with its Illuminating logo and brilliant responsive sensor that tracks amazing well on hard or soft surfaces. But what sets it apart from the competition is the huge range of configuration and customisation, and it's this ability to input your own style in why it will be a hit amongst gamers.
If you would like more information on the Roccat Nyth check out the reviews by Hardware Heaven and Vortez.
Get the best deal on your gaming equipment and head over to Box.co.uk who have a wide range of gaming laptops, PC's, monitors, keyboards, mouse's and much more at competitive prices.