I consider myself more clued up than the average gamer when it comes to Halo. I have played the games, read two books, watched a movie, a TV series and listened to the 'Hunt The Truth' podcast. So when I say that Halo 5 didn't really explain the story very well, you can understand my frustration, as I already had more background information than the typical gamer. However, Halo 5 Guardians may have its faults, but there are many areas in which it excels. This review however, does contain some spoilers so stop now if you don't want to know the end.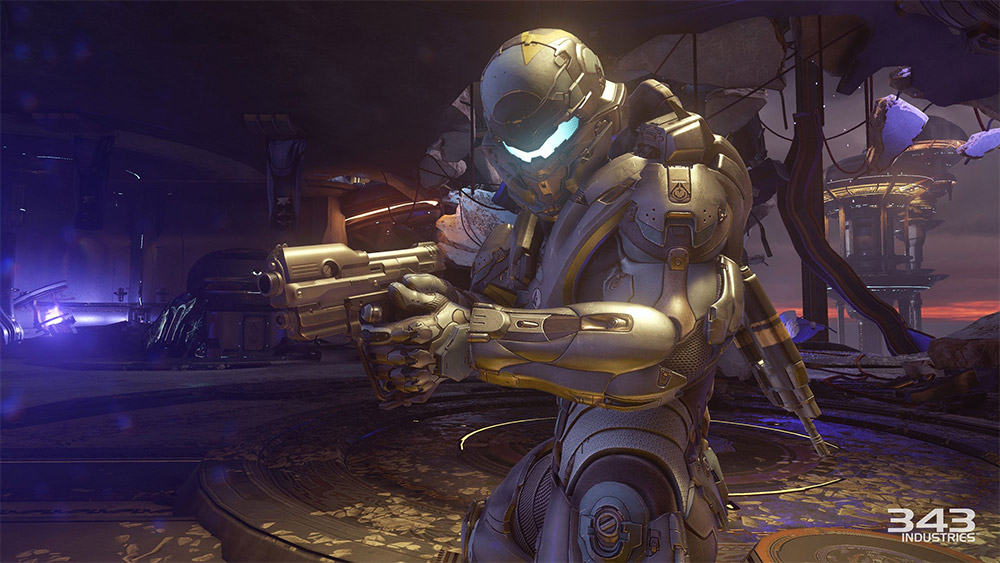 From the outset, you play as Spartan Jameson Locke, star of the Halo: Nightfall TV show and latest iteration of the Spartan Programme: the Spartan Four. Locke and his Osiris Team are highly trained, experienced, yet underwent less invasive augmentation than previous Spartans. Master Chief by contrast, is a Spartan Two and was stolen as a child, experimented on, ripped apart and brutally augmented. He and his Blue Team are the older generation of Spartans that, despite saving the world, are currently under scrutiny by ONI, a corporate superpower who are keeping tabs on all information about these saviours.
In a nutshell, when Master Chief finds out that the love of his life, an AI called Cortana, may still be alive after dying in Halo 4, Blue Team rushes to her rescue. It is Locke's job to stop the Master Chief and find Cortana. All of this plays out whilst some forerunner technology know as the Guardians erupt from planets across the galaxy and seemingly disappear after leaving a number of planets in ruins.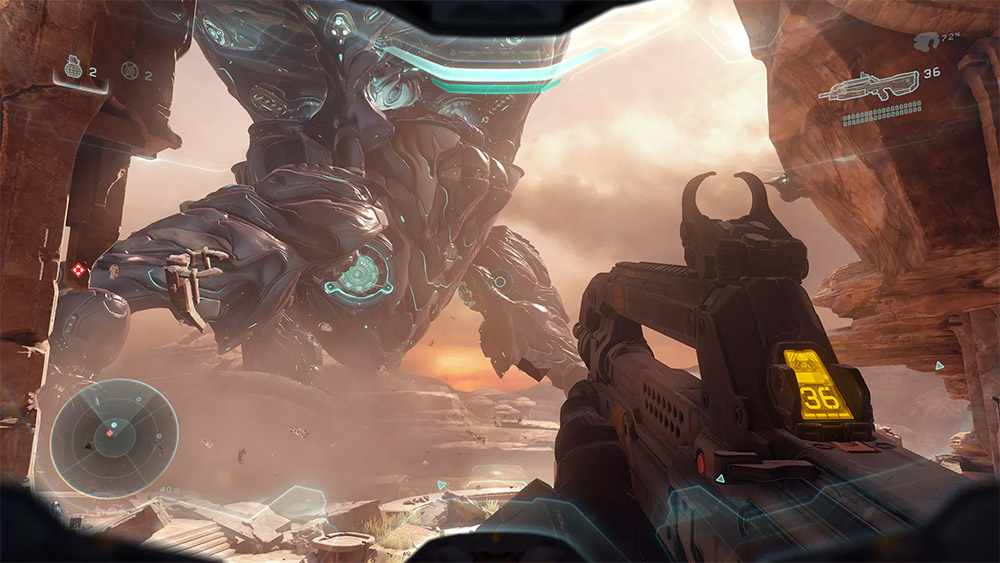 You play as both Locke and Master Chief to see the story from both sides, but sadly it is Locke's story that gets the most game time. From a gamer's perspective, this is great as Locke's story is a chase across the galaxy trying to piece together why Earth's golden boy has gone off the rails. But ultimately, it's Master Chief who is the star and you only play as him in three of the 15 level campaign. The Chief levels are longer than Locke's but come on. Whilst Locke and his team have more depth and a better story, you can't help but miss Chief's love story. Also, the whole marketing campaign around 'Hunt The Truth' seems to have been totally ignored, leaving players wondering why Locke is really chasing the Chief. In this fantastic podcasts that came out before the game's release, it told the story of an assassination, an uprising and a huge ONI conspiracy. It was a great piece of radio drama that was totally ignored by the game as Halo 5 is set seven months after the events of Hunt The Truth. Whilst I love what 343 Industries has brought to the table for the Halo franchise, I can't help but feel let down by this part of the story. It is the second part of the Reclaimer Saga so maybe this was more of an introduction to characters and setting up the next part of the story. However, after enjoying 'Hunt The Truth' I would have liked to see more tie-in moments and more information about the Chiefs motivations. This was a real opportunity to flesh out the Chief's story and in in my opinion it was sadly missed.
Gameplay is as fun as ever and the new GEN2 Mjolnir armor with added thrusters mean their is an added moves. The charging smash move can slam into an enemy or weak wall when running, and a ground pound which can be performed when in the air. Many of the classic weapons are present, but the return of the 'fragmented' style Promethean weapons are welcomed. Of course they are all variations of the pistol, rifle, shotgun, sniper rifle and heavy weapons, but their animations are beautiful to watch and have been updated since Halo 4. Overall, the graphics are stunning, loads times are fast and the frame rate feels sturdy and consistent. Sometimes the UI can suffer from a little too much screen furniture but the interaction animations, third-person view and HD graphics make for a wonderful experience. The levels also feel substantially bigger giving players various options on how to complete an objective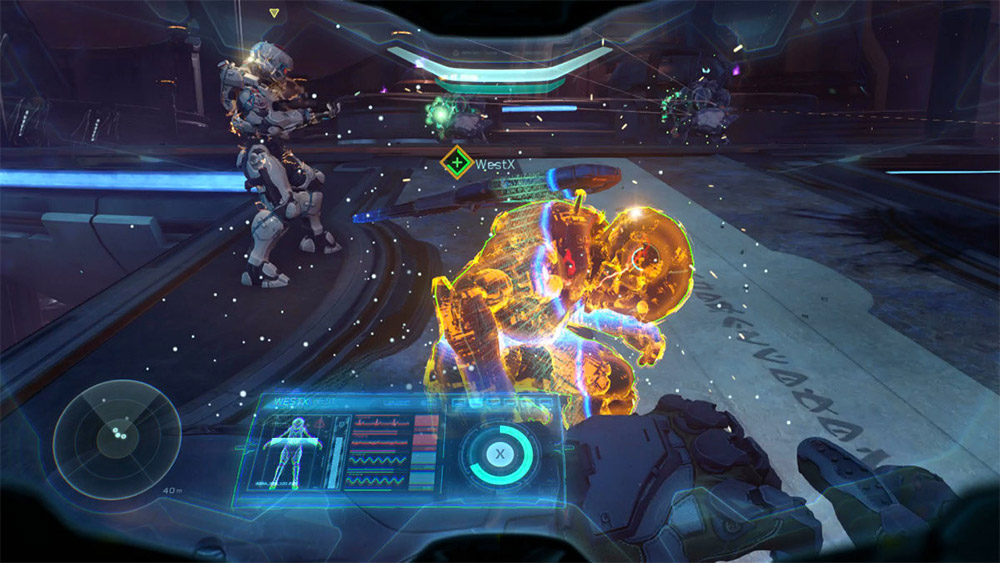 The persistent fireteam means you can be revived from serious injury throughout the game as long as your team members are still alive. This mechanic reduces the amount of restarts and keeps you 'in the zone' for longer. It is a great addition and cuts down on loading times. However, it makes the game much faster and the story mode can be completed in just a few hours. Your fireteam can also be directed around the map to focus on particular enemies adding a new level of strategy to the game.
The real love appears to have been channeled into the multiplayer modes, as the online battles are so much fun and with the later warzone maps there are so many maps and modes to try out that that you will get another 20 hours+ of gameplay playing with friends. However, for us story-lovers I can't help feel slightly overlooked.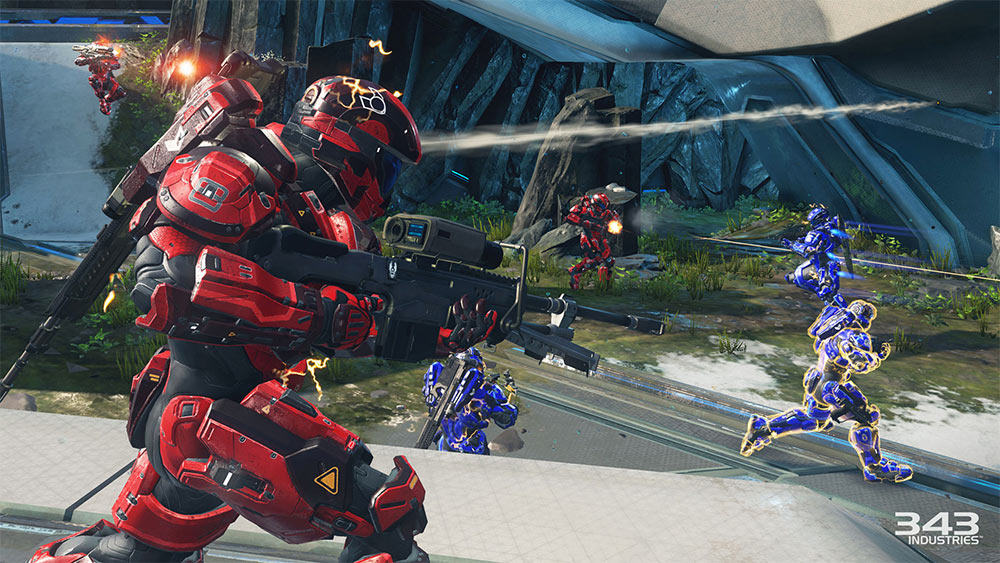 Overall, Halo 5: Guardians is a great looking game with stunning graphics, solid voice acting and a multiplayer that will enjoy a long and fruitful life, but they have really missed a trick with the story and Cortana looks more like a friends attractive mum, than the sex bomb she was in Halo 4. Her change in appearance was commented on by the Chief, but apparently, it was time… I really enjoyed my time playing Halo 5 and it flew by, which is a compliment. Yet I was left wanting more, and not in the good way.
*Special thanks goes out to Japeth 555 who pointed out some howlers in my first video and I hope this one is better. Thanks for commenting as it really helps.
Summary
Reviewer
Review Date
Reviewed Item
Halo 5 Guardians | Xbox One
Author Rating