Fight For The Survival Of The Human Race On A Hostile Alien World In Engrossing Sci-Fi City-Builder
Award-winning veteran games developer and international games label Team17 has announced its partnership with Texas-based independent developer Mothership Entertainment to publish the sci-fi city-building and management sim, Aven Colony, on Xbox One, PlayStation 4 and PC.
Aven Colony has been in development since 2013 by Austin, Texas-based Mothership Entertainment, an independent development studio formed by industry veterans whose combined game credits include Fable 2, Metroid Prime 2: Echoes, Metroid Prime 3: Corruption, Star Wars: The Old Republic, City Conquest, MechWarrior 4: Vengeance, Dungeon Siege: Legends of Aranna, and more.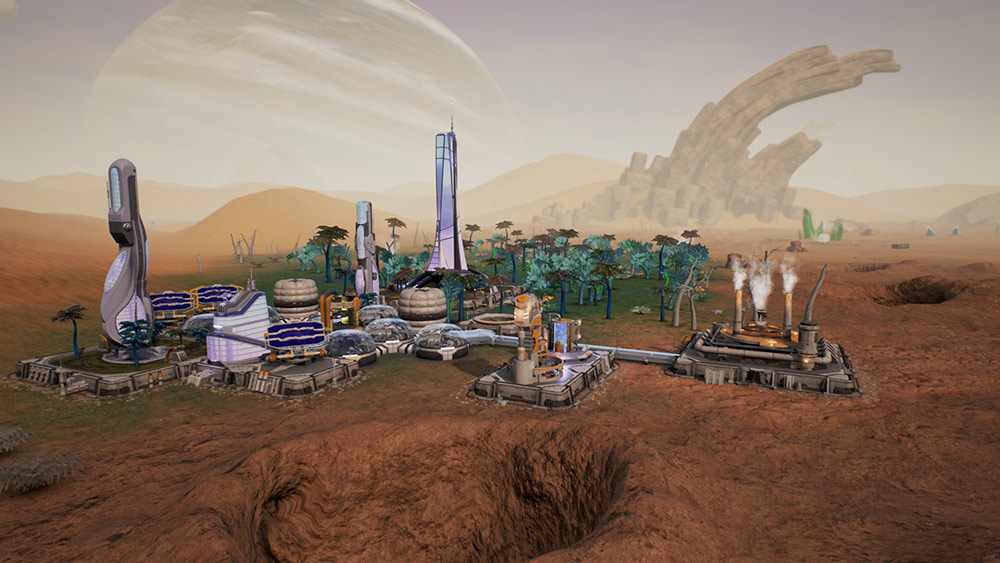 Set on Aven Prime, an alien world of deserts, tundras and wetlands light-years from Earth, Aven Colony is a rich simulation of an extra-terrestrial colony. Build, customise and maintain your settlement, manage your resources, encounter a variety of alien life forms and look after your citizens – all while dealing with the challenges of life in an entirely new solar system. Will your plucky settlers survive and prosper on this exotic alien world, and uncover its many secrets?
Featuring a dedicated mission objective system which gradually introduces colony management during the campaign mode, Aven Colony welcomes and enables both novice and experienced players alike to acclimatise to life on Aven Prime. Advance from Colony Governor through the ranks to achieve the prestigious title of Expedition President. There's also an in-depth sandbox mode with a variety of unique maps to choose from and a full suite of options to customize the game experience.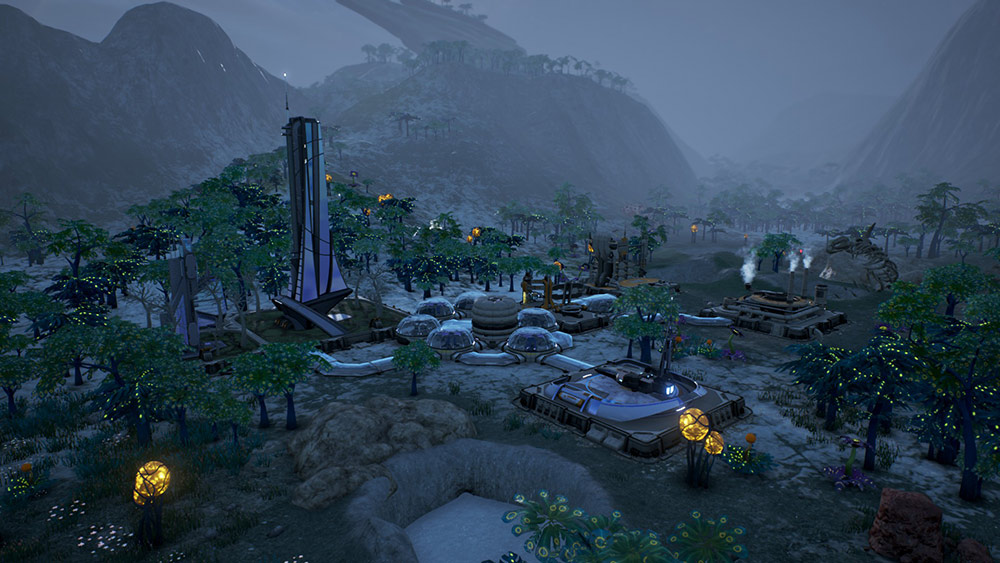 This new partnership will see development extend to both Xbox One and PlayStation 4 platforms, with Team17's experienced multiplatform internal development studio supporting Mothership Entertainment in bringing the game to a wider audience worldwide.
"We're thrilled to have the opportunity to partner with Team17 and bring Aven Colony to PS4 and Xbox One," said Paul Tozour, founder of Mothership Entertainment.

"Team17 shares our values and our passion for serving the customer.  The itch.io beta has helped our tiny 4-person team engage with the community and grow the game significantly as we build toward some big new features we plan to unveil in the coming months.  The Team17 partnership will help us grow that community even further and allow us to serve console customers in a way that we could never have done alone."
Debbie Bestwick, MBE, CEO of Team17 added, "The talented team at Mothership Entertainment have been incredibly focused on delivering a solid, fun and unique city-building experience with Aven Colony. As we continue our global expansion, we've spent a lot of time looking for the right partners and they're definitely the right fit so we're delighted that they are the second US team to join Team17's games label. We're excited to work with them and contribute our wealth of expertise in bringing the game to PC, Xbox One and PlayStation 4, as Mothership Entertainment have created such a fantastic game that deserves to be shared far and wide."