Independent UK developer Sumo Digital announced that Snake Pass, it's eye-bleedingly colourful physics platformer, will launch on Xbox One on March 28th in the US and March 29th in Europe.
Sumo Digital are responsible for an array of AAA titles such as Sonic & All-Stars Racing: Transformed and LittleBigPlanet 3, Forza Horizon 2 and the driving mechanics behind the hugely popular Disney Infinity 3.0.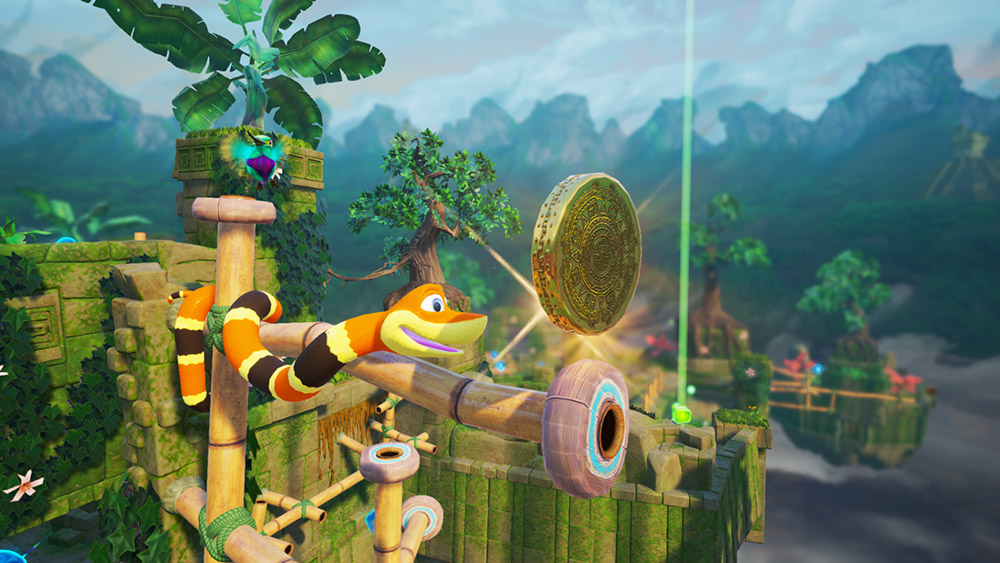 Snake Pass is a retro-inspired collectathon platformer, where players slither, curl and climb their way through increasingly challenging worlds filled with intricate obstacles and fiendishly mind-bending challenges. The world is reminiscent of classics such as Viva Piñata, Banjo Kazooie and Super Mario Sunshine.
The story follows the adventures of Noodle the Snake and Doodle the Hummingbird when a mysterious intruder threatens the tranquillity of their home. Controlling this dynamic duo, players must become one with the snake as they slither, curl and climb their way through 15 levels across 4 increasingly challenging themed worlds. Snake Pass looks to be a unique take on the platforming genre with an intuitive control scheme and a lush and beautiful world.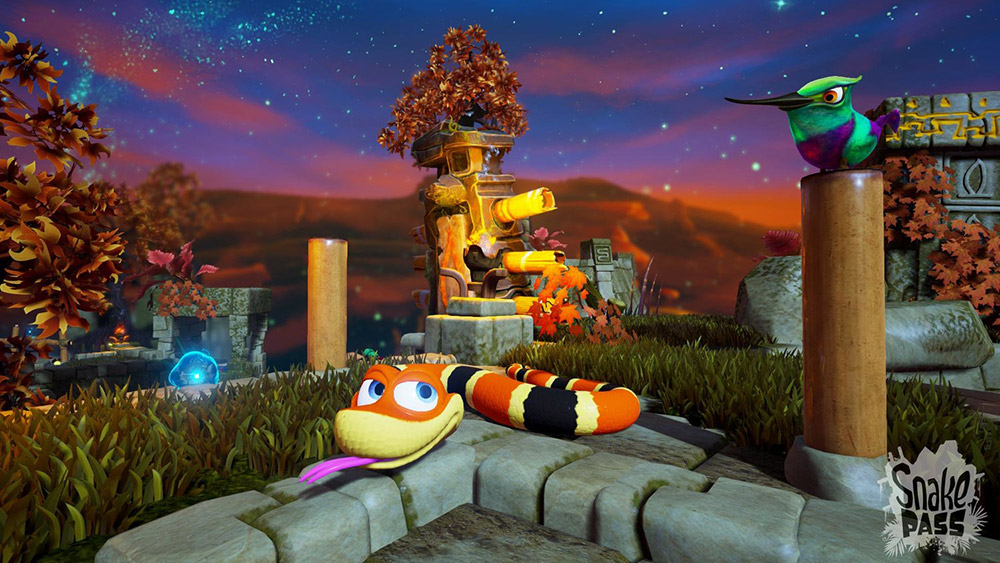 "Snake Pass is a real passion project for the team. It's been so fun creating our own characters, visual style and establishing our own voice as IP creators." said Seb Liese, Creator of Snake Pass. "Our mission with Snake Pass, was to make the simple act of controlling Noodle the Snake as fun as possible. Once players start to "think like a snake", they will be amazed at the incredible feats of acrobatics they are capable of."
Snake Pass will support the Xbox Play Anywhere initiative, where once you buy Snake Pass, you can play it on both Xbox One and Windows 10 PC at no additional cost. Your progress goes with you, saves, achievements and game add-ons are all in the cloud, so when you switch from one device to the other, you can pick up right where you left off.