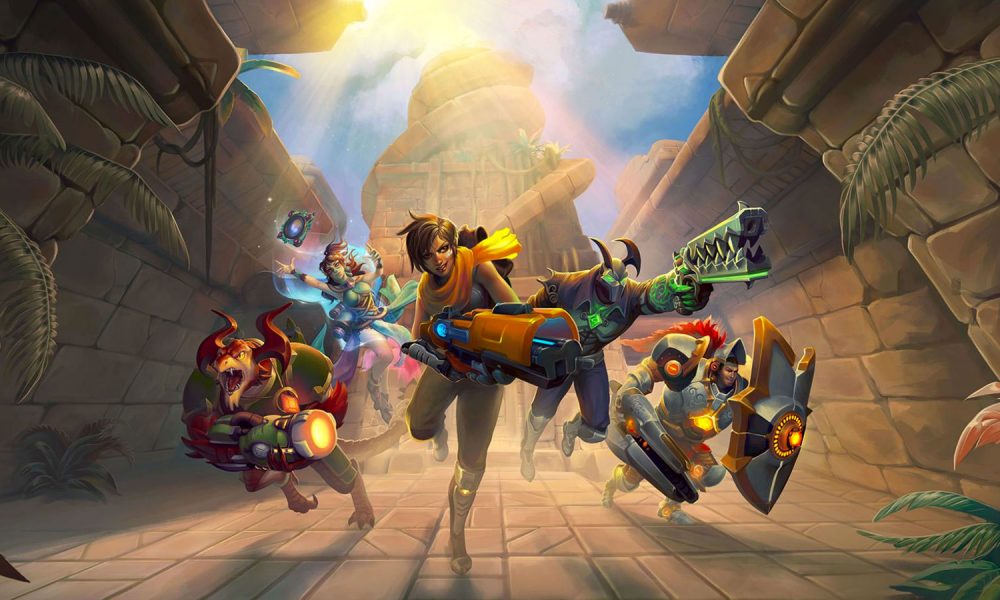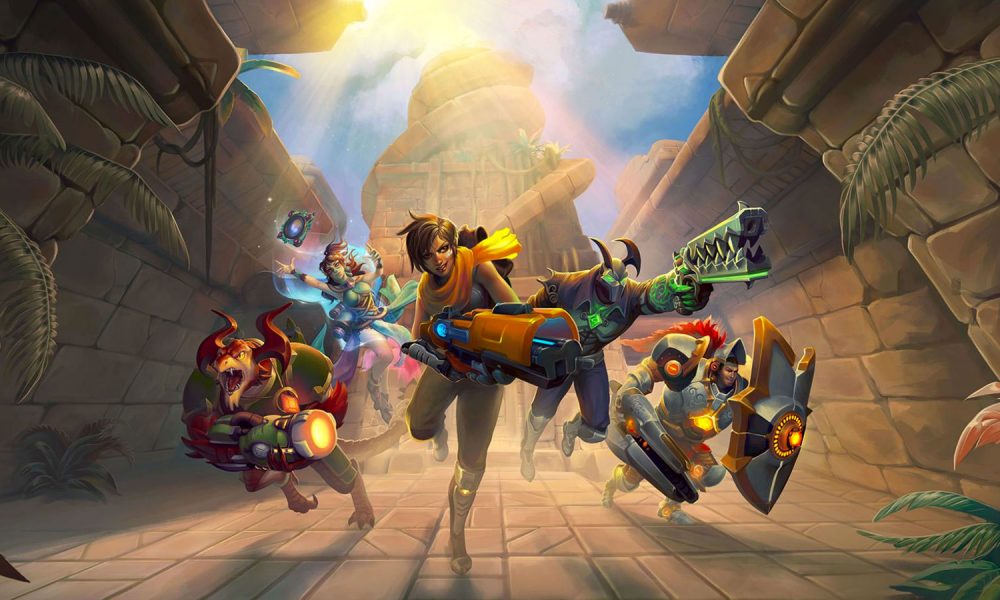 In 2016, a new genre of games came out and has taken gamers by storm: that genre is what we know as Battle Royale. It's a concept that can best be described by the Hunger Games series: fight for survival. Currently, the charts are being dominated by PlayerUnknown's Battlegrounds (PUBG) and Fortnite. But that isn't to say they'll always be the dominate games – the next heavy-hitters could be any of the top five most promising battle royale games we're going to list out. But the best part is that they're coming to the XBOX really soon!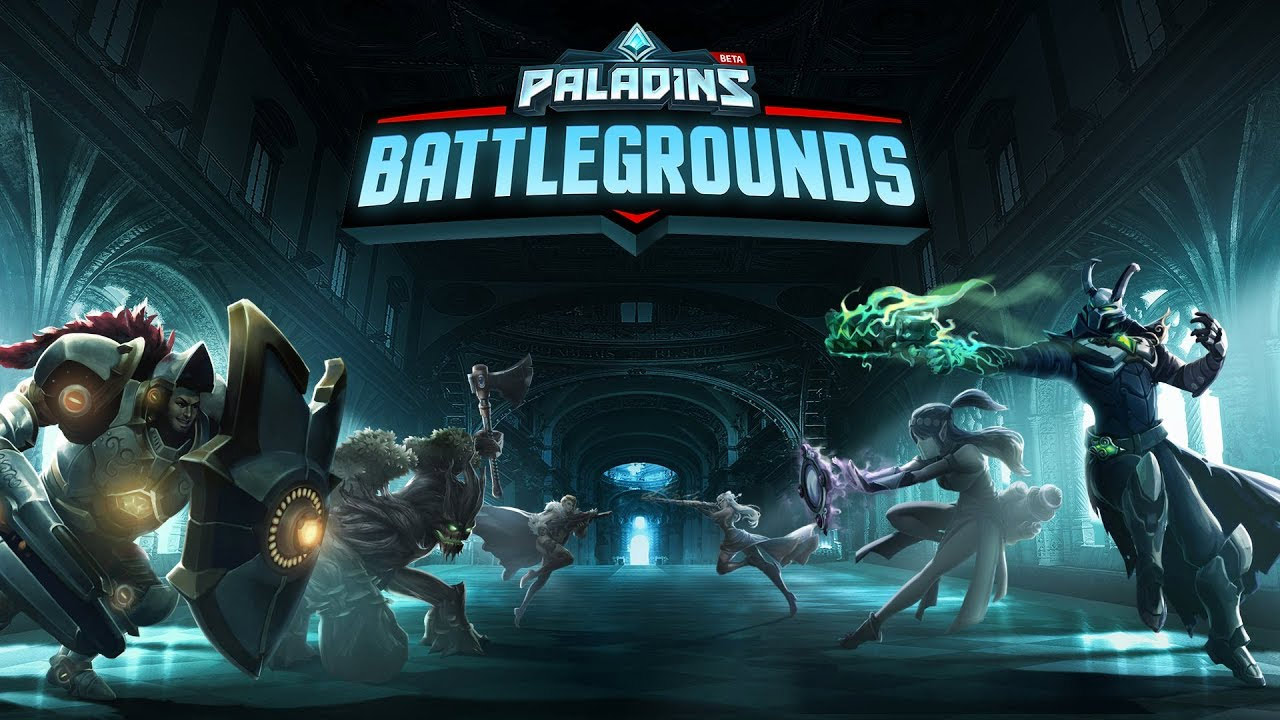 Paladins: Battlegrounds
Developer: Hi-Rez Studios
Stage of Development: Beta
Hi-Rez Studios is a name that should sound relatively familiar, after all, they broke into the MOBA market with Smite back when the scene was dominated by League of Legends and DOTA2. So, it shouldn't be a surprise that they released a competitor to Blizzard's Overwatch called Paladins in 2016.
Now Hi-Rez wants to take a stab at the battle royale genre by creating a spinoff called Paladins: Battlegrounds to compete against PUBG and Fortnite. New players can expect an art-style that's similar to that of Fortnite. However, don't expect this to be just a carbon copy of Fortnite; Hi-Rez is planning to differ itself from Fortnite and PUBG by including abilities and mounts. Think of Paladins: Battlegrounds as a fusion between the traditional battle royale games and Overwatch.
No official release date has been issued, but given Hi-Rez's history, it could be a matter of months until the game is released.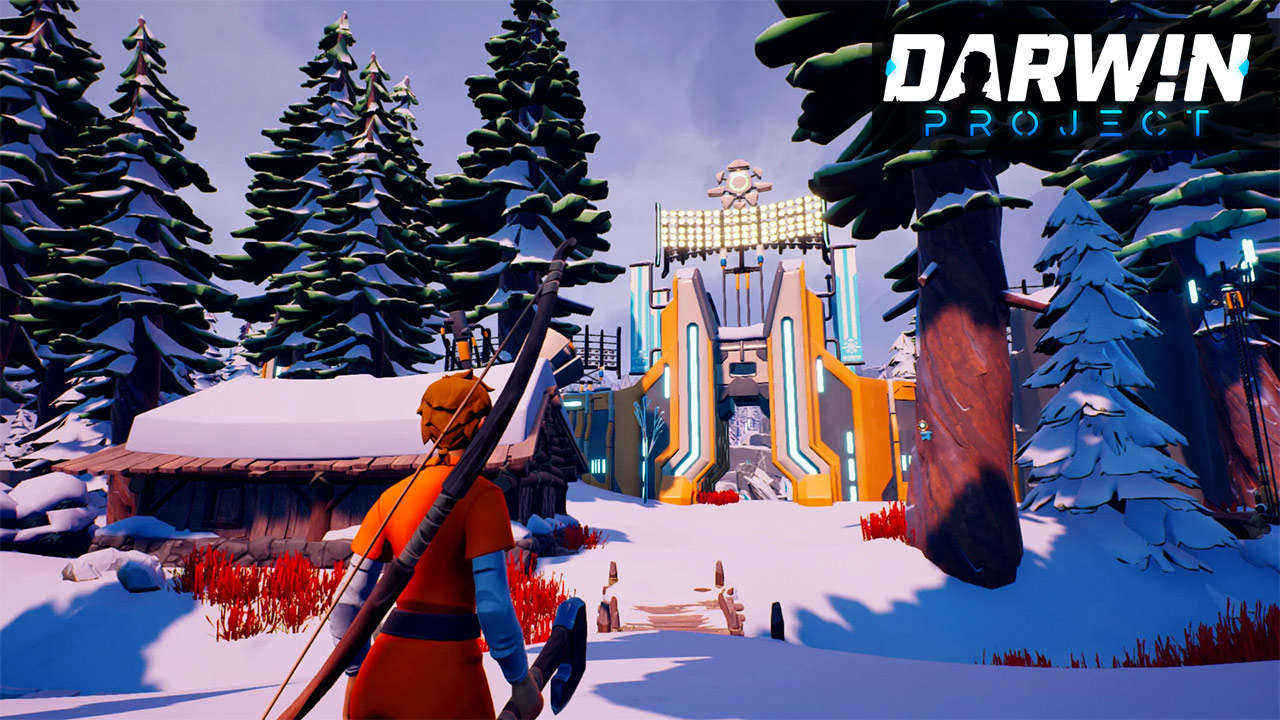 Darwin Project
Developer: Scavengers
Stage of Development: Early Access
One of the biggest problems in battle royale games is in the middle stage of the game when campers begin to bunker down and pick off people. While it is a smart style to play, it's often frustrating and boring for those who prefer a more involved game: this is the problem that Scavengers wanted to solve when developing Darwin Project. Instead of looting buildings and dead bodies for weapons and armor, Darwin Project forces you to scavenge for resources to build your weapons, traps, and ammunition.
But that's not the most unique aspect about this game – what really gets us excited is the fact that there is a "Show Director" of the game who can control the flow of the match by, for example, enticing players into going after a bounty that the Show Director placed on a camper. This unique gameplay could be an amazing alternative to the diminishing forcefield that we see in traditional battle royale games.
The Xbox Game Preview version of Darwin Project was released on March 9th 2018, so players should expect an official release date soon.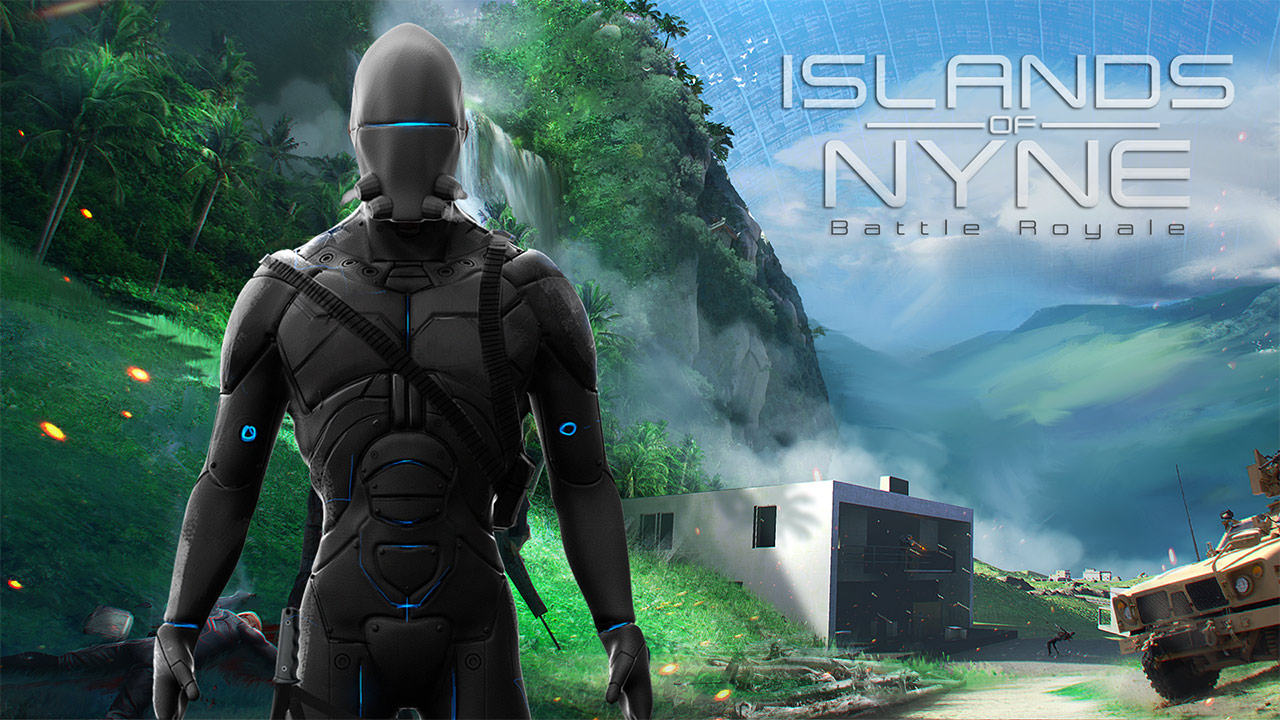 Islands of Nynes
Developer: Define Human Studios
Stage of Development: Alpha
If you fused Crysis and PUBG into one game, it would probably result in Islands of Nyne (or ION). Developed by Define Human Studios, ION was a project that was advertised and backed on Kickstarter in 2016 with a final budget of $50,000.
The developers at Define Human Studios implore a few methods to diversify themselves from a heavily "cookie cutter" saturated market.
This game plans to take a faster approach to the battle royale genre as opposed to the slow ramp-up that players experience in the beginning stages of a match. Because of the high loot generation, players can quickly go into the action fully equipt, so expect Island of Nynes to be significantly more fast-paced than what you'd expect in PUBG or Fortnite. But due to the developers' emphasize of face-paced gameplay, the ability to revive teammates has been disabled, and the rate that the forcefield diminishes is faster too.
Unlike PUBG, where you parachute down to strategic spots with high loot count, ION places the players in random locations. Thankfully, Define Human Studies has set high loot generation so random starting positions don't feel punishing.
Islands of Nyne is currently in Alpha with preorders all out of stock, but expect an official release date soon.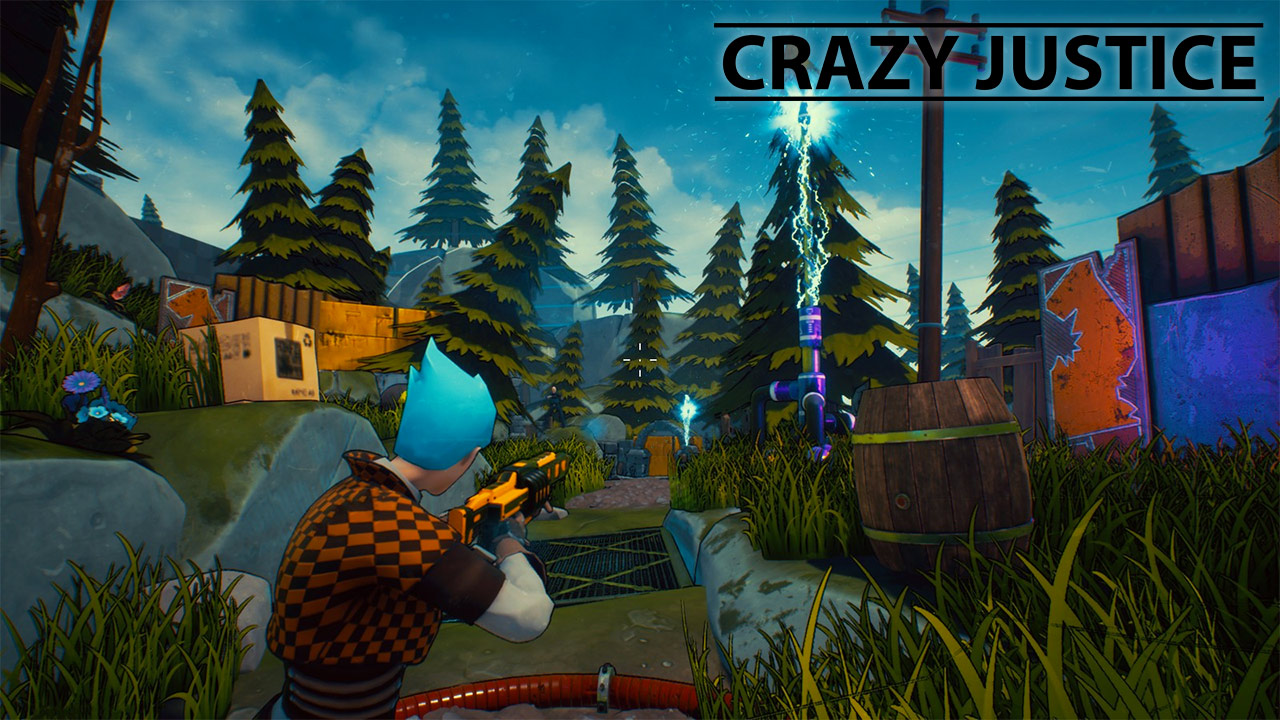 Crazy Justice
Studio: Black Riddles Studios
Stage of Development: Beta
Fortnite might not be coming to consoles, but Crazy Justice certainly will! For fans of Fortnite, you might really enjoy Crazy Justice due to the similarities in art-style and building gameplay.
Being so similar to Fortnite, the developers have a lot to take care of in order to not be labeled a "ripoff". Thankfully, they're doing quite a few things to set this indie game apart from the market leaders. One of the coolest features is that they're implementing a card system into the game that acts as your character's skills (think runes from League of Legends). The environment is also more destructible, and if you're in the way of debris, say goodbye to your hit points. However, if you happen to find a good hiding spot, Crazy Justice has a cover system to incorporate the environment as part of the game's strategy.
The game itself will support Cross-Play so players can join games from the Switch, Playstation 4, and PC (Windows). Unfortunately, there doesn't seem to be much information aside from their Fig campaign, but what they have shown is rather promising. Fans can expect a release date in the coming months (Q2 2018)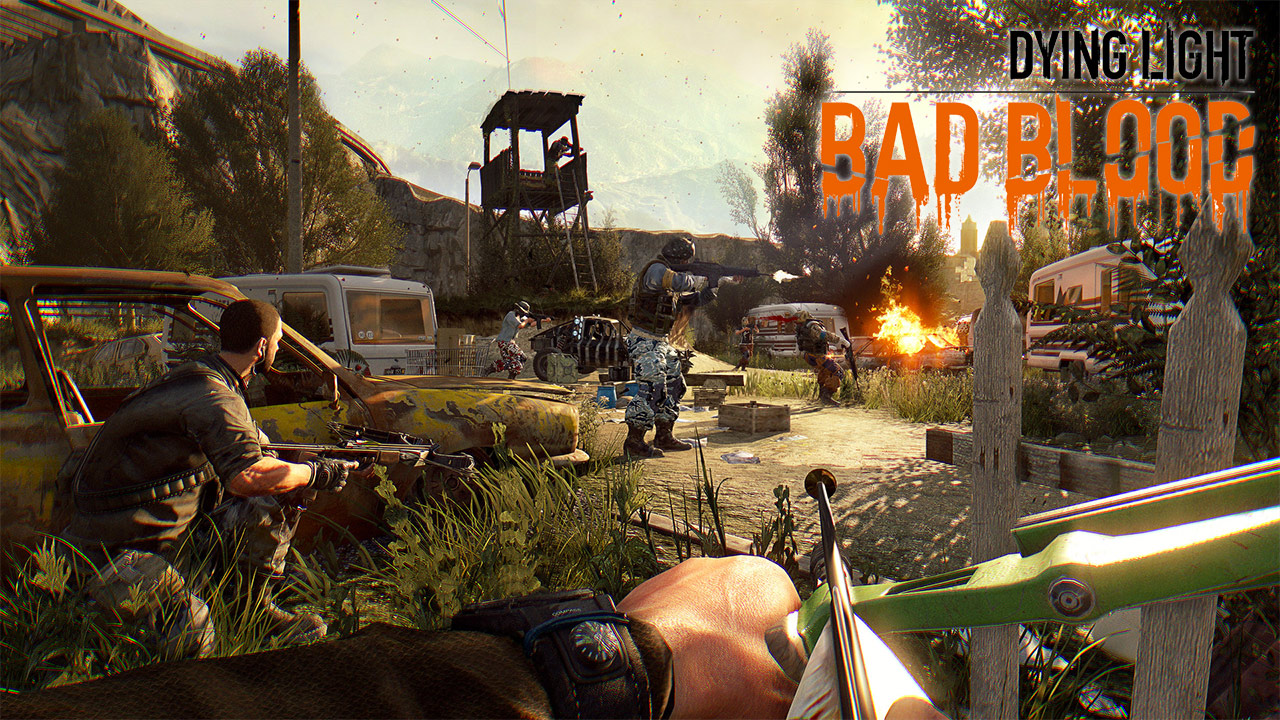 Dying Light: Bad Blood
Studio: Techland
Stage of Development: Global Playtest
Dying Light is actually a game that has already been released for some time, but like most battle royale games – it's actually just a mode within a bigger game. Techland is one of the developers who are trying to jump on the battle royale hype-train: they're currently developing a battle royale mode themselves, and with how positive the reception to their last mode/expansion was, players should be excited about this announcement.
What's going to set this apart from the rest of the scene is that there is only going to be five players per match, and that it is a mixture of PvE and PvP – players are going to have to decide whether to kill off each other, temporarily team up to clear the map of the zombie bosses, or rushing to the evacuation area. However, the catch is that only the players who pay to get on the evacuation helicopter can win, and the only way to get enough money is to backstab your comrades. This adds a strong psychological aspect to the game and creates much-needed tension during certain points of battle royale games. It'll be exciting to see this new take on such a young genre.
Dying Light: Bad Blood is currently open for playtest, but no release date has been announced as of yet. However, fans shouldn't be waiting too long since early access is already available.
Interested
Hopefully, something on this list has piqued your interests. They're all unique games in that there's a different key mechanic to matches – i.e. alliances, environmental damage, and abilities. These developers have all tried to set themselves apart from PUBG and Fortnite in fun and exciting new ways, and one of these could be the key ingredient in creating the next superstar battle royale game.
About the Author
Jonathan Biran is a programmer, an avid gamer and the co-founder of Gearbroz where we are building the largest database of professional gamers and the gear they use.