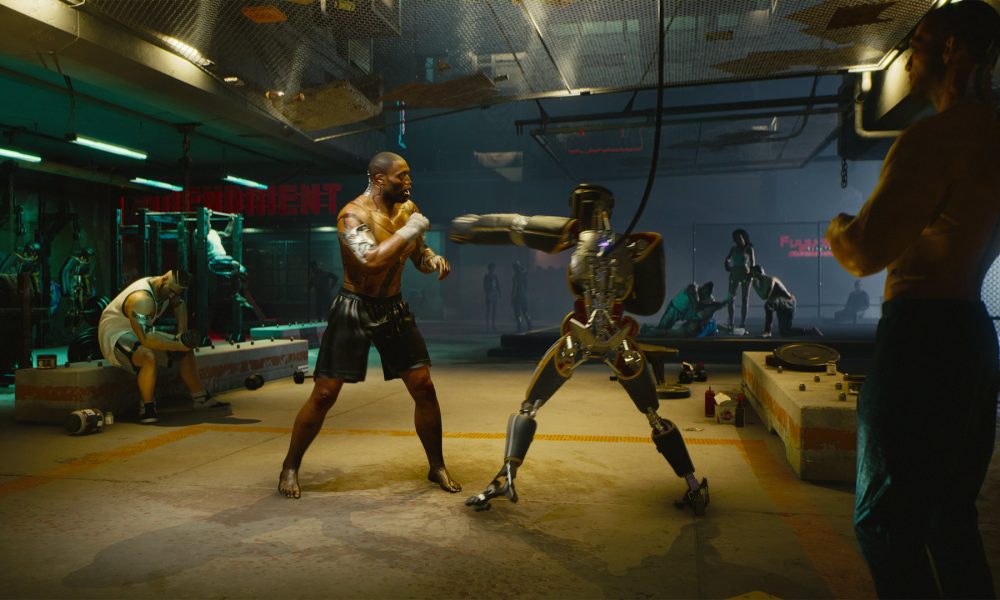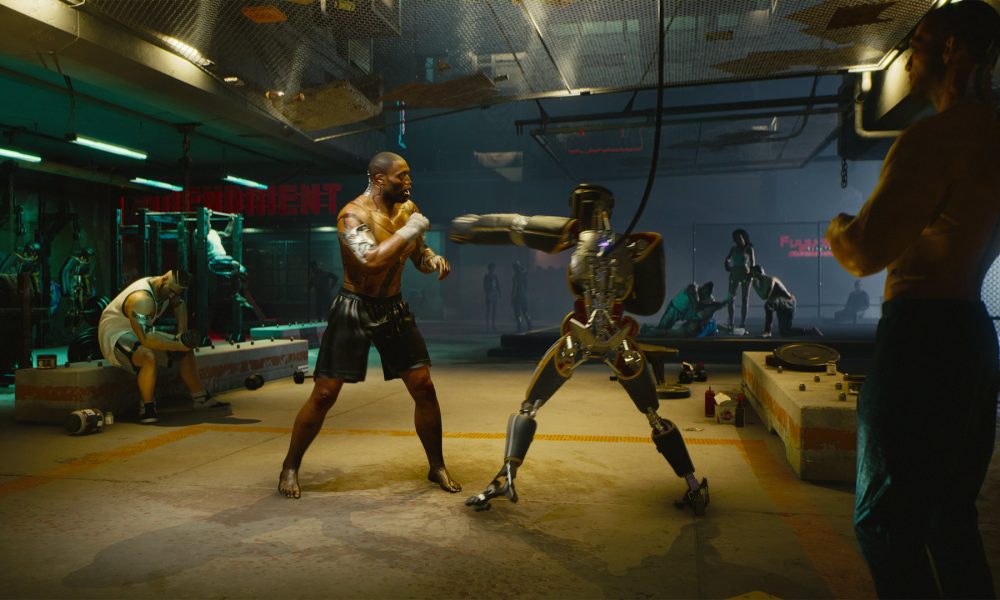 Cyberpunk 2077 might have received its first official trailer and gameplay demo, it doesn't cease being a mystery though. From what we've seen, the game is bound to be bigger than CD Projekt RED's previous masterpiece, The Witcher 3. Since it's a classic RPG, with deep customization and many different side activities, we've come to some speculations about what mini-games it could include. Some are predictions from what can be spotted in the trailers while others are theories based on what the studio does best.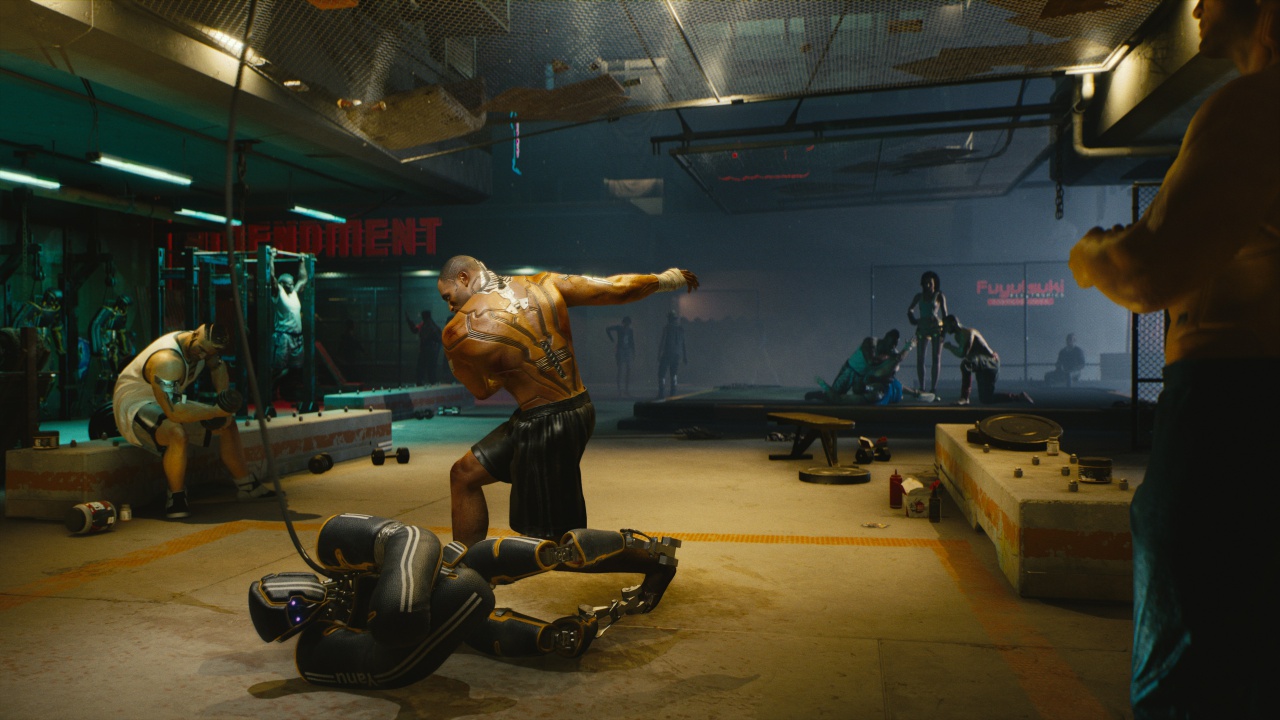 Arena Boxing
The first mini-game we'd love to see is an obvious one. The official Cyberpunk 2077 trailer hints boxing and arena matches playing a role in the game, although we don't know what the deal with it is. There could be two options for this. The first would be simple fist fighting much like what we've seen in The Witcher 3. The other could be betting on ongoing matches for some extra cash if you find yourself in need of a new augmentation or a new outfit. Either way, we'd be happy to be in an organic part of the city, as it seems from the trailer.
Casino Gambling
If gambling would be an option in Cyberpunk 2077, it's most possibly it will be done in the La Hacienda Casino known from the classic tabletop. CD Projekt can and should create a corrupted ecosystem filled with gambling and alcohol, as the Night City deserves. We'd even love to see a new game of roulette getting created or something like that. The sky's the limit here.
The Cyberpunk2077 developers could even create some sort of corporate online casino monopoly whereby players have only one casino they can play at. The casino could be based on a current UK online casino such as PlayFrank but due to it being the year 2077, the casino would only be available online and would be completely electronic. Perhaps if players level up their hacking skills enough they would eventually be able to increase their odds of winning at the Cyberpunk casino. Small details will decide whether Cyberpunk 2077 will be merely a good game or a great game – and having a side quest of taking on a Cyberpunk mega casino could be equally challenging and rewarding at the same time.

Hacking
What would a Cyberpunk game be without a little bit of hacking? Something similar to hacking is clearly visible in the trailer, with connections getting fried out of the blue. Using it to get through doors, jam augmentations, get access to minds or hijack companies would be a great addition to the game. This clearly opens up a whole new segment of the RPG genre to unveil, one that we haven't been seen in depth in triple-A titles as a mini-game.
Pool
This one doesn't excite us that much but it does have a real shot at making it into Cyberpunk 2077. During the trailer, we've seen characters playing some type of cyber pool. Playing pool in real life is super fun but through the screen? Not so much. There's a possibility of it being a mini-game inside CD Projekt RED's upcoming title, although we'd trade it with any other in this list.
We're just being honest.

Augmentation Debugging

How cool would it be if your augmentations' software would bug and require a special mini-game in order to get it working properly again? This is a theory that hasn't been talked about much but includes a great deal of potential. Imagine you get caught in a fight but your augmented hand gets jammed and you have to go through a mini-game in order to make it work and stop shooting at all directions. This could set you back on your missions and add a layer of challenge in its gameplay. I'll cross fingers for that one to become true.
Classic Arcades
What we love about the possibility of seeing classic arcade cabinets in Cyberpunk 2077 is the fact that they could become a standalone game at some point. CD Projekt has the know-how when it comes to making great mini-game. Consider that the last time they tried, Gwent was created. We'd be content with a classic futuristic shoot-em-up or a space invaders look alike. Or basically anything the devs have in mind at this point.

Races
Vehicles look amazing in Cyberpunk. And by amazing, we mean, even more than that. We don't know how the mechanics of handling a car would feel like or if it feels as realistic as it looks through the demo but either way, we can't get the possibility of races out of our head. With such a level of detail to vehicles, it would be a shame to have them used only for transportation and car chases.
Another Card Game
Seeing another card game inside Cyberpunk 2077, similar to Gwent is serviceable but highly predictable. Although we know CD Projekt can pull out a bunny from a hat when it comes to things like this, another card game would be more than the community can chew. Truth is the dev team wouldn't want to follow the same pattern with The Witcher 3 and that's understandable.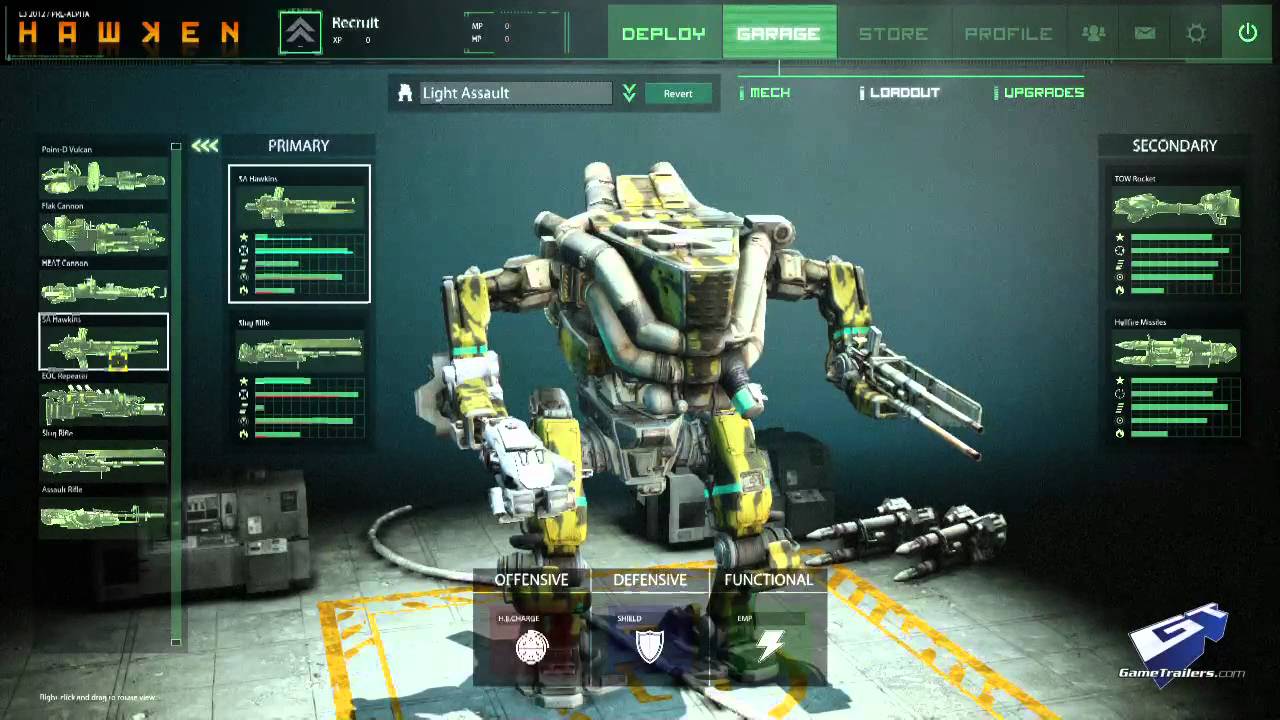 Robot Fighting
CD Projekt, if you don't give us box matches, at least make robot fighting a reality. We've seen robots sparring with humans during the trailer, making it obvious that they're either training dummies or… fighters. If we could build our own robots and send them to fight in the arena while collecting money from bets etc, it would make a great mini-game. And to go even further, it could become the next big online game for the company.
Brain Dance
The last mini-game we have thought of is braindances. In the cyberpunk universe, a braindance is a state of VR experience of sorts, that a user with brain augmentations can use in order to see and feel the memories and experiences of another person. Cyberpunk 2077 could make great use of it, maybe in investigations or hint hunting. A small implementation goes a long way and braindance could be a great mechanic to be included as well.
This marks the end of our list. We've gone through all the best mini-games that we could think might fit Cyberpunk 2077 perfectly but we're sure that there are even more to be discovered and theorize about. What do you think? What other mini-games would you like to see and which of the ones we mentioned you think are more likely to show up? Let us know in the comments below and I'll see you next time.