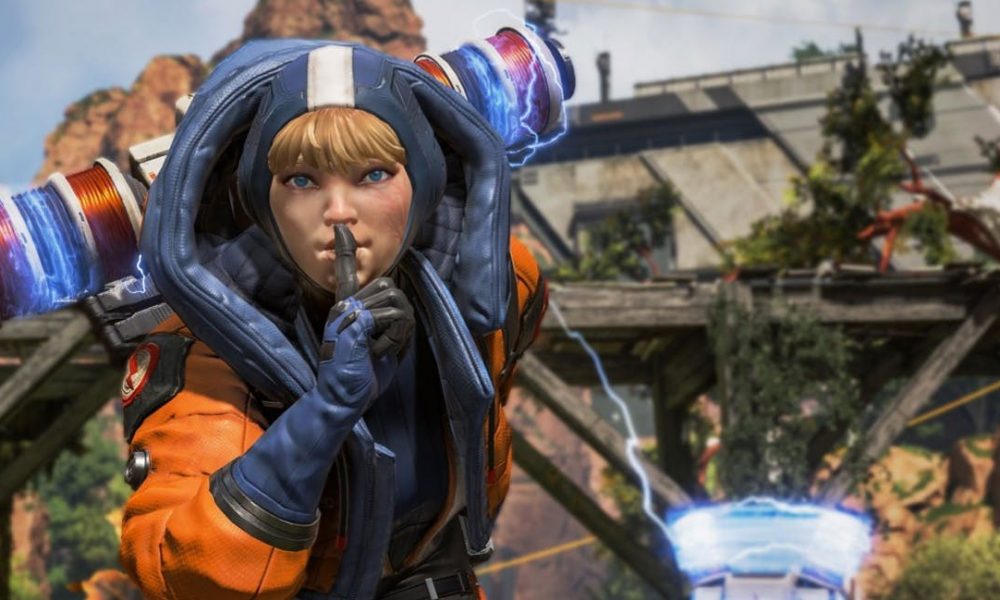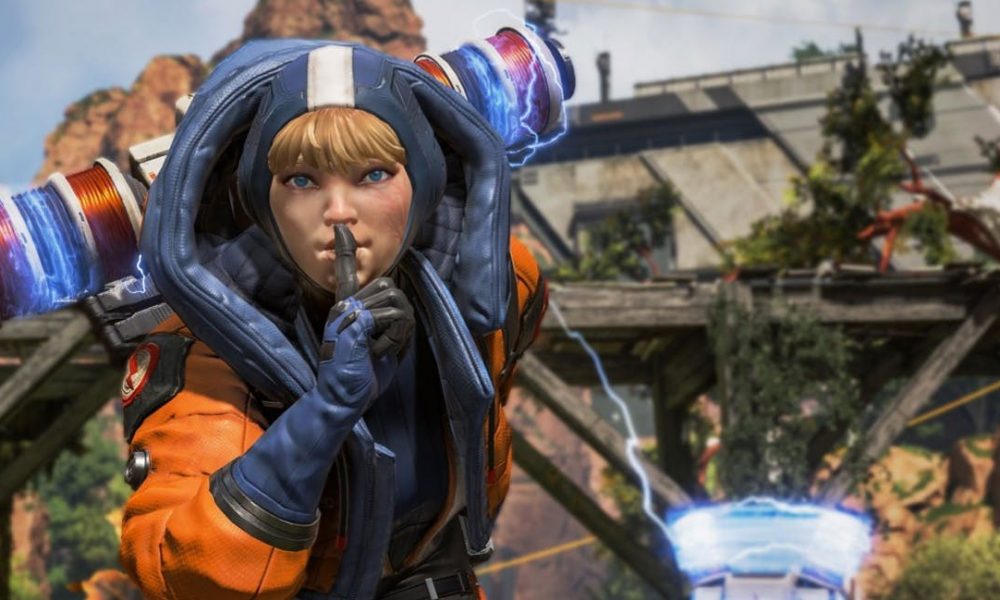 With Season One of Apex Legends wrapping up at the end of June, a brand new season is upon us! Apex Legends Season 2 began on July 2 and has hit the ground running, offering all kinds of new rewards, legends, and more. As with anything new, there were some big changes that came with the second season of Apex Legends. Let's take a look at three things you need to know about Apex Legends Season 2. 
Apex Legends Season 2 | A new Legend is born
One of the main new highlights of the latest season of Apex Legends is the introduction of a new Legend – Wattson. While she is known as Wattson, her real name is Natalie Parquette. She is one of the youngest competitors at only 22 years old and is the daughter of Game's lead electrical engineer.
What she lacks in age she makes up for in knowledge. Parquette has been studying engineering ever since she was a little girl and has followed in her father's footsteps and become a Games engineer… With all of her knowledge and experience, she was commissioned to build the Apex Games' Modified Containment Ring.
Unfortunately, on the day of its grand unveiling, her father passed away, leaving her devastated and alone. Parquette swore to honor the good name of her father and agreed to join some friends in the arena for battle. Afterall, no one knows the arena better than she does. 
Wattson is equipped with a 'Perimeter Security' Tactical Ability, which allows her to connect electric fences to damage and slow down her enemies. She also has a 'Spark of Genius' Passive Ability which allows her to fully charge her Ultimate Ability with accelerants and boosts her Tactical Ability when she is standing near interception pylons.
Her Ultimate Ability is known as 'Interception Pylon'. This is an electrified pylon that will destroy incoming ordinance and repair shields as long as it stands. As you can see, Wattson is not someone that you will want to underestimate.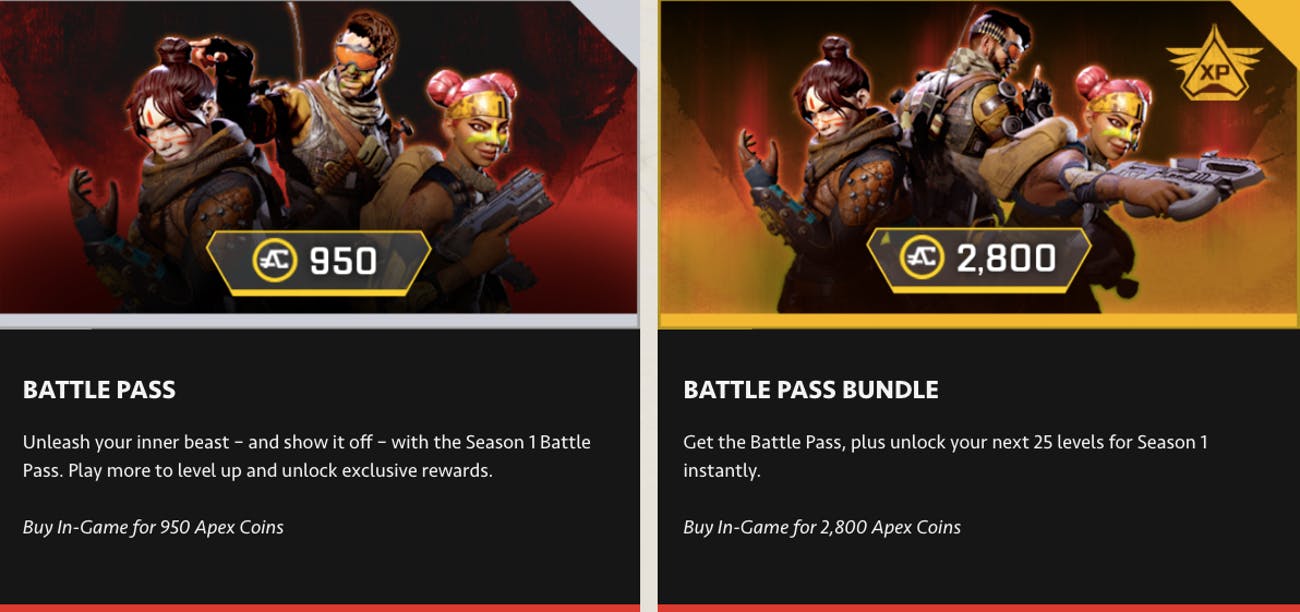 Apex Legends Season 2 | An updated Battle Pass
With the launch of its new season, Apex Legends players will be treated to a new Battle Pass filled with new rewards, challenges, skins, content, and more! You can purchase the Season 2 Battle Pass for 950 Apex Coins.
For starters, the Season 2 Battle Pass will contain 100 Tiers and will offer new rewards, like emotes, music, and loading screens, in addition to the original types of rewards. Additionally, you will get some cool, free rewards just for trying out Season 2. Every player that plays during Season 2 will receive the Hot Rod Wattson skin, Five Apex Packs, and Season 2 stat trackers. 
Perhaps the biggest update to the Season 2 Battle Pass will be the new challenge system. There will now be Daily Challenges and two types of Weekly Challenges.
The Daily Challenges are pretty much what they sound like. There will be three new challenges every day, which are pulled at random from a pool of 200 challenges. Completing a Daily Challenge will earn players 3,000 Stars.
The Weekly Challenges are a bit more confusing. There will be regular Weekly Challenges and then there will be Weekly Resetting Challenges. For the normal Weekly Challenges, players will receive a set of new challenges every week of Season 2. Four of the challenges will offer players 6,000 Stars each, while three of the challenges will each grant players a Tier up on their Battle Pass. 
Weekly Resetting Challenges will be a set of challenges that restart every week. These challenges will be the same throughout Season 2 and will offer players Battle Pass Tier ups and Stars upon completion. You can read more details about the Season 2 Battle Pass on the official Apex Legends website.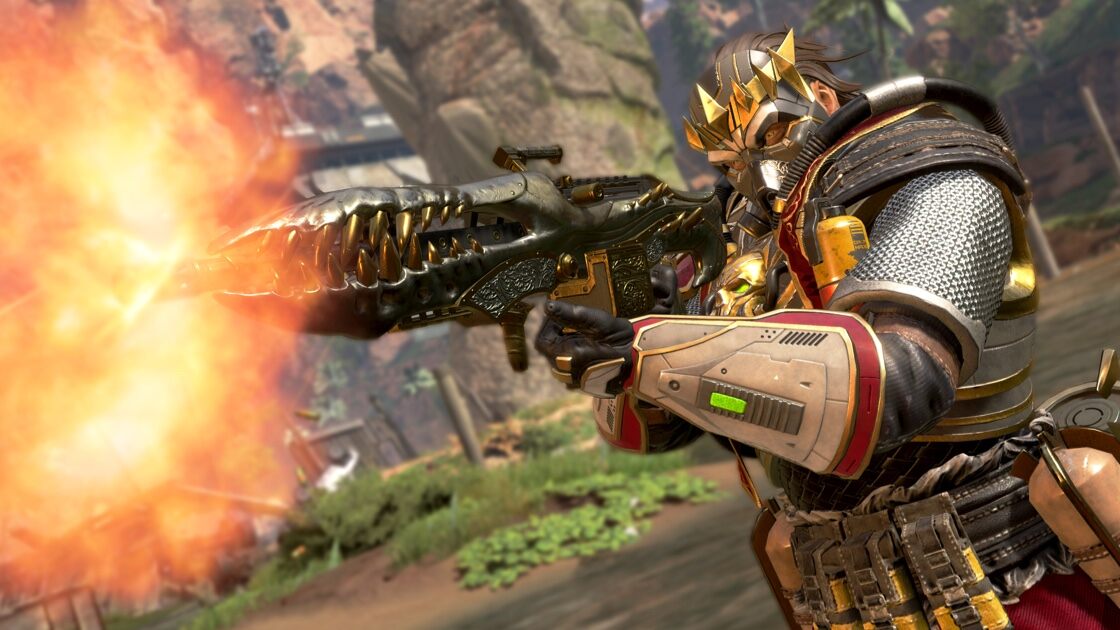 Apex Legends Season 2 | Changes to the Armory
There are a couple of changes to the Apex Legends Armory coming with Season 2, but perhaps the most exciting is the addition of a new weapon. The L-Star will be joining the lineup of LMGs for Season 2 and is a rare weapon that is filled with power. 
The L-Star will fire some high-damage plasma projectiles which will require less accuracy and will result in more damage. Due to its power, the L-Star will be pretty hard to come by and can only be found in airdrops, coming with a limited supply of ammo. 
There will also be a few new hopups coming in Season 2, in an effort to allow for more interplay between weapons. The Disruptor Rounds are compatible with the Alternator and RE-45 and will increase shielded damage. On the other hand, the Hammerpoint Rounds are compatible with the P2020 and the Mozambique and offers increased unshielded damage. 
In addition to all of this, there are a few other minor tweaks and additions to the Armory that will hopefully make for an even more enjoyable playing experience. You can check out the rest of the Armory updates on the Apex Legends website. 
---
Andrew Smith is a freelancer with IGN, GameRevolution, and runs his own gaming guides website, Guide Fall. When he is not writing about video games, you'll likely find him playing some kind of Mario game or an action-adventure game. You can follow him on Twitter @_andrewtsmith.