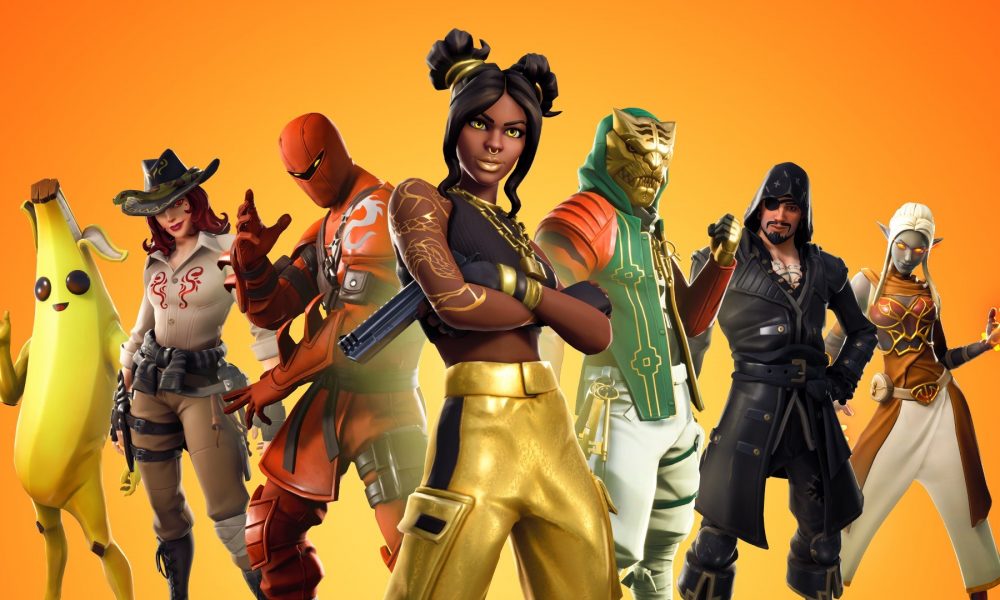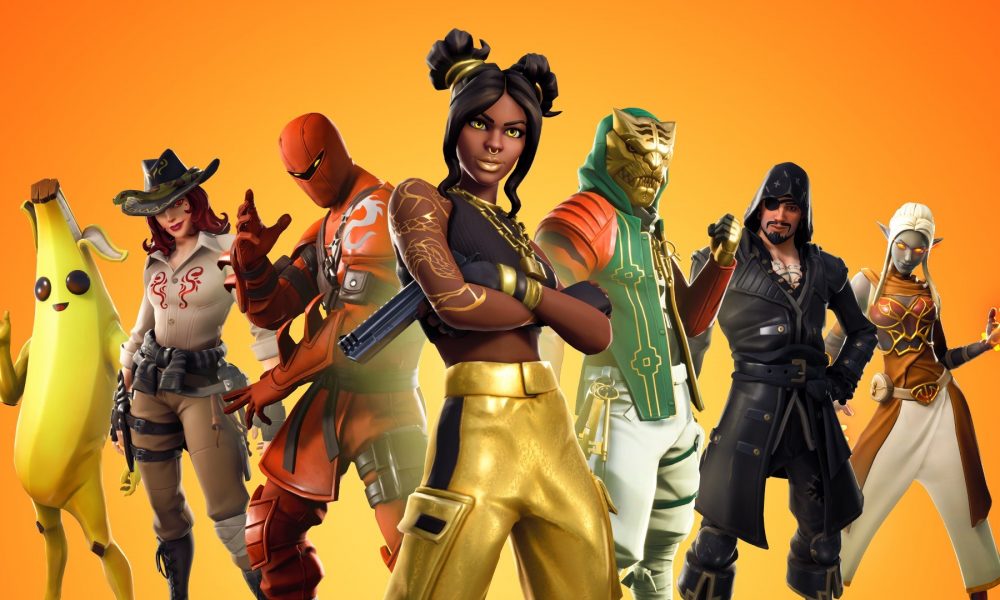 There comes a time when friends baby pics, filtered puppy dog faces and endless selfies becomes too much. Social media used to be about being involved with people's lives, but more recently it has become a stream of adverts, travel photos and 'one-upmanship'. In the good 'ol' days, being friends meant having shared experiences, whether it was camp, school, or even a bachelor party. Nowadays, it is as simple as accepting a friend request. Lets face it, being a Facebook friend, a Twitter follower, a LinkedIn contact or an Instagram fan doesn't always mean real social engagement.
So when the hugely popular Battle Royale game Fortnite rose to success, gamers simply praised its format, it's graphics and its general fun factor. Having 100 concurrent players duking it out to be the last person standing, has also gone a long way to increase the game's popularity. It has somehow managed to level the playing field and tap into the zeitgeist of cultural coolness. Movie stars, pop stars and pro sports personalities gather online to compete online and floss in the faces of the losing players.
However, with 200 million monthly active users all chatting and playing together, it is worth highlighting that Fortnite has a number of social network attributes that have helped it to not only become one of the world's most popular games but also establish itself as one of the most important social networks.
Gamers not just play the game, but use it as a place to hang out with friends and showcase their account achievements. For many, it has become that coveted social space outside of work and home in which you can gather and share an experience.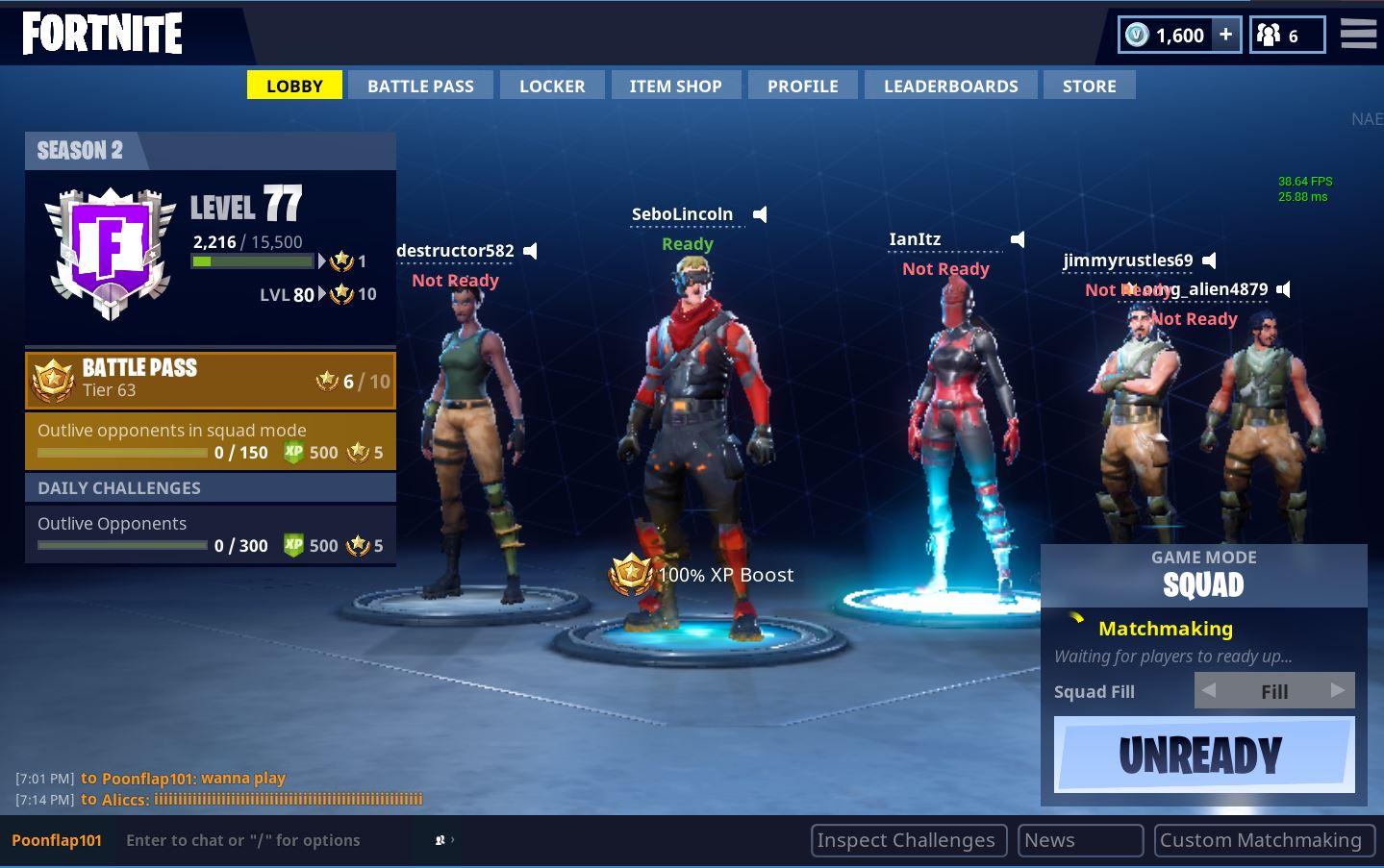 This shared love of gaming is not a new phenomenon. Many of the top casinos online have tried to foster a community online allowing players to chat, share tips and even team up against the dealer. 
What sets Fortnite apart is the voice chat element as many of the games have lobbies, wait windows and post game reviews that all give players time to chat. This open telephone line means that players can spend hours playing and chit-chatting away and talk about their day, their problems or simply engage in playful banter.
The fact that Fortnite is free-to-play and available on pretty much every single device possible, from home consoles to mobile phones means that it is accessible to anyone who wants to jump in.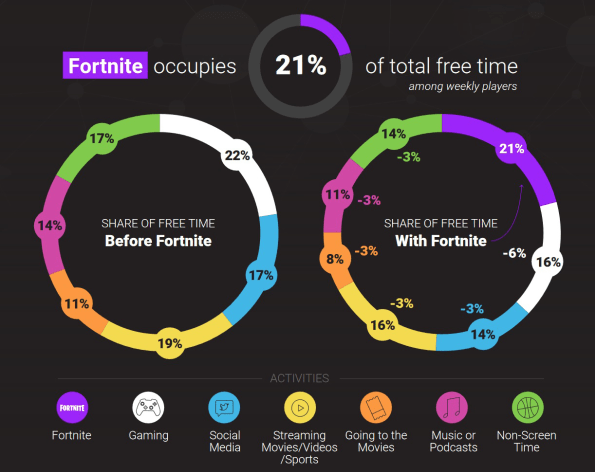 With Season 9 just started and a recent peak of over 10.7 million concurrent players, you can see how it is becoming more than just a game. Couple this with that fact that the average Fortnite player spends around 6–10 hours a week playing the game compared to 30 minutes on the classic social media channels and you can see the power of the game.
The days of 'stories' and 'feeds' are numbered. Why share what was in the past and be a spectator in other people's lives, when you can all experience a real-time audio visual experience together. That is the true natural of social media and the social network of the future.