Intouch games are well established and are among the leading casino games producers. They are games developers and also a casino operator. They have plenty of branded Intouch games in casinos. It is essential to ensure that you are playing in a licensed casino. It is also worth noting that Intouch games have several world-leading brands in the eGaming or mobile casino sector. Their games can be supported on HTML for desktop and Android, and iOS.
Intouch games are not available in all casinos. You can find them in their casinos if you would like the full range of their games. However, it is worth stating that they signed up with the EveryMatrix distributor. In a couple of years, more of their games will be found in several casinos.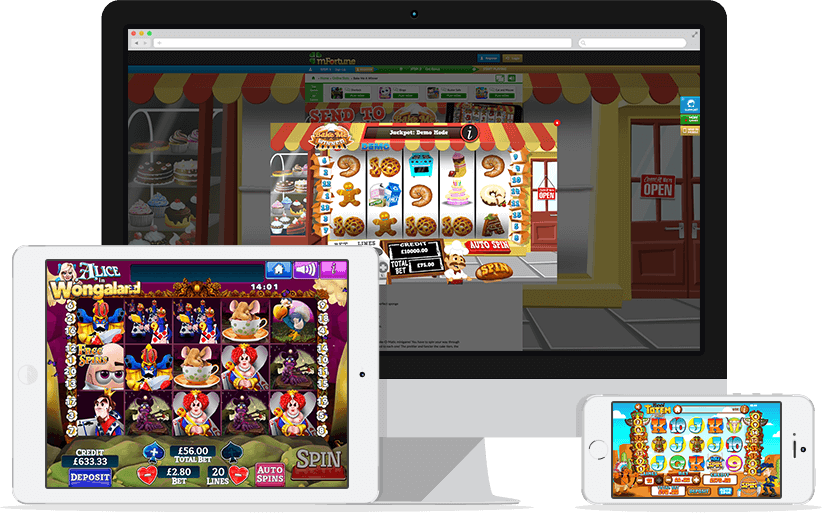 Intouch Games
Intouch games company was initially founded in 2001 and dealt with the manufacturing of leisure equipment for independent bookmakers and the retail pub trade. They got into the online gambling business in 2007 when they launched their flagship casino, mFortune, and they only used casino games developed by their design studio. Their mFortune casino was primarily launched to be used on mobile phones, and all the designed games were made playable on mobile devices. They have grown over the years and have six casinos, the latest being Casino 2020. Over the years, Intouch has won several awards.
It is worth stating that they have gained GamCare-5star accreditation, which is granted to very few operators. It essentially means that Intouch Games software takes their gambling ethos seriously, and they are safe. This is quite vital since safety is one of the primary factors you should use when determining whether or not you should play an online casino game. Intouch has released over 70 slots that you can play.
Legal Information
Initially, Intouch games were only available in their branded casinos until they partnered with EveryMatrix, who have helped distribute some of their games to licensed casinos in the UK. Intouch games can only be played in licensed casinos since it is safe and secure. Any casino that is not licensed cannot use Intouch slots. Intouch games are regulated and licensed by the UK gambling commission and Malta Gaming Authority. Check the gambling commission website to confirm if a gambling company is licensed.
Checking to confirm if a gambling company is licensed will help you avoid being duped and ensure that the games are fair, safe and secure. The company takes responsibility for gambling ethos seriously, and its software is safe to use.
Popularity
Intouch games are pretty popular and have over two million players in all their three online casinos. As stated earlier, their games are not available in all online casinos. Some of their games can only be played in their casino. The company gained popularity when it got into the online casino games business since they were an exclusive casino. They develop their games from scratch without help from outside. This is one of the qualities that make them stand out from most of their competitors.
Most players like playing Intouch games because the platform is safe and secure, meaning the chances of being scammed are minimal. They also have a range of Intouch casino slots you can select from, and their customer service is easily accessible if you have any questions. Most customers commend their customer service, the company's efficiency and that the games run smoothly. However, there are also negative comments where customers complain that you do not win any money and when you do, it is impossible to withdraw the money. Some customers complain that the company keeps giving excuses instead of paying out.
There are over 70 Intouch slots for your enjoyment. Discussed below are some of the available slots.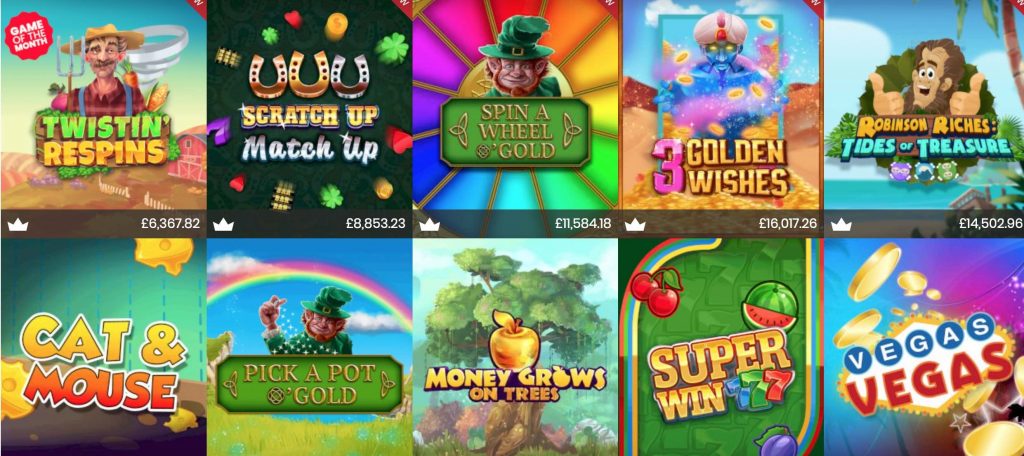 Intouch Slots
Sherlock: to scratch a killer
Intouch games always have interesting slot names. This slot has a low variance and a 93.99% RTP rate. The slot game designs differ from each other, and different casinos do not offer the same game. They have a bonus offer of 100 pounds for new players to the casino. You can find it on the PocketWin casino.
Savannah wins
Savannah wins among the popular Intouch slots in the UK. This slot has a 93.99% RTP. It is designed to be played on any device. You can find this slot in the mFortune casino. This game has 5×3 reels and 15 win lines.
Woodstock slots
Woodstock slots is an Intouch casino slot found in the video slot casino. The best bonuses can be found in Video slots. For instance, they offer 200 pounds and 11 free spins bonuses. It is worth stating that this is only valid for the first bonus. This slot has a 94.17% RTP.
Big box bonus
Some of the features found on big box bonuses are jackpot, free spins and bonus symbols. It has a 94.025 RTP. It has 20 fixed pay lines and is on the mFortune. You can play it on any device.
Shamrock Holmes
Shamrock holmes slot has a 96.44% RTP. It can be found in the Mr. Spin casino. If you are a new player to the Mr. Spin casino, you get a bonus of 100 pounds and 100free spins. Your bonus will expire seven days after your registration. For more information and clear terms and conditions, visit the website. You can also contact customer service for clarity.
Coins of fortune
Coins of fortune is an Intouch slot game that can be found on video slots. It has a 94.06% RTP. This slot has a colourful 5×3 reel design. One of its features is free spins. There is no minimum or maximum bet on this slot.
Reel royalty
This slot can be found in the BetVictor casino. There is a 70 pounds bonus for new players to the casino, terms and conditions apply. Note that this offer expires after three days. There are geographical restrictions, and you can only pay with a debit card. The RTP of this slot is 94.30%.
Immortal Kingdom
As long as you are connected to the internet, you can play this slot on any device. This slot is decorated in standard China colours. It has 20 pay lines, and it has some impressive features. The reels in this slot are arranged in a 5×3 pattern. It has a 94.015 RTP.
Pick a pot o' gold
You can find this game on the mFortune casino. This casino has a pretty great bonus for new players. You get 100 pounds and 50 spins bonus if you are a new player on the mFortune casino. It is worth mentioning this bonus expires after a week. It has a 94.70% RTP.
Lion Fortune
You can find this slot on the mFortune casino. This slot has a 5×3 reel. You can get five to nine free spins when you collect three symbols or more. This slot also has a range of impressive features. It has a 93.97% RTP and can pay quite well.
Intouch games have several slots you can choose from, and you can play these games in their casino. They can also be found in some of the popular licensed online casinos.