Since the advent of streaming, gaming headsets are not just about audio quality and mic clarity. Nowadays, they are a fashion accessory and extensions of your personality. From chunky black beasts to pink with kitten ears, your headset is not just seen by friends and family, but sometimes the whole world. The Spirits range from Sades is a celebration of its 10th Anniversary and comes in 10 diverse colours to suit your style needs. But what are they like I hear you say… Here's my review of the Spirits 10th Anniversary Gaming Headset from Sades.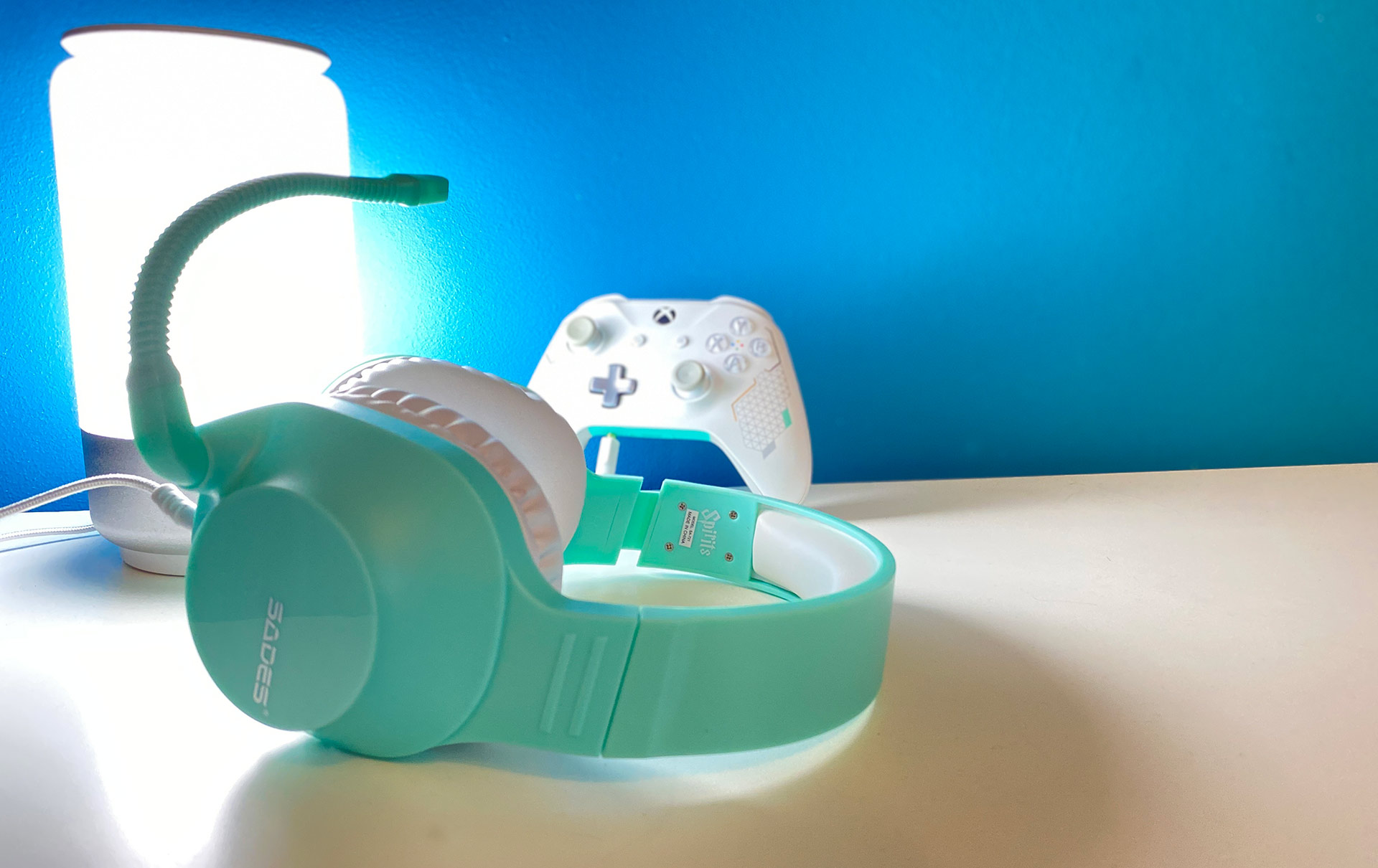 The range of colours will be the first thing that will draw you to the Spirits range. From the eye-bleeding orange, yellow, green and red, to the more subtle powder pink, lavender purple and ocean teal, there is a colour to suit your style. The chunky earcups and fat headband mean that the colour is far from subtle.
The second thing you will notice is the amazing price, at £17 or $25, Spirits are an absolute bargain for the quality.
The oversized ear cups also house the volume wheel and microphone button, on the left ear cup, making it easy to mute and adjust the volume. The size doesn't mean they are heavy though. Overall, they are lightweight and come with comfortable pads on headbands and earcups. The interior pads use soft skin-friendly leather on the ear muffs for maximum comfort.
The Spirits range is equipped with 50mm speakers and delivers crisp stereo sound. The 3.5 mm 4-pole Jack means maximum compatibility across your devices and is cross-platform from consoles to VR. The wire was a nice surprise, as the white-coated cable has a lovely soft material finish that is particularly tactile.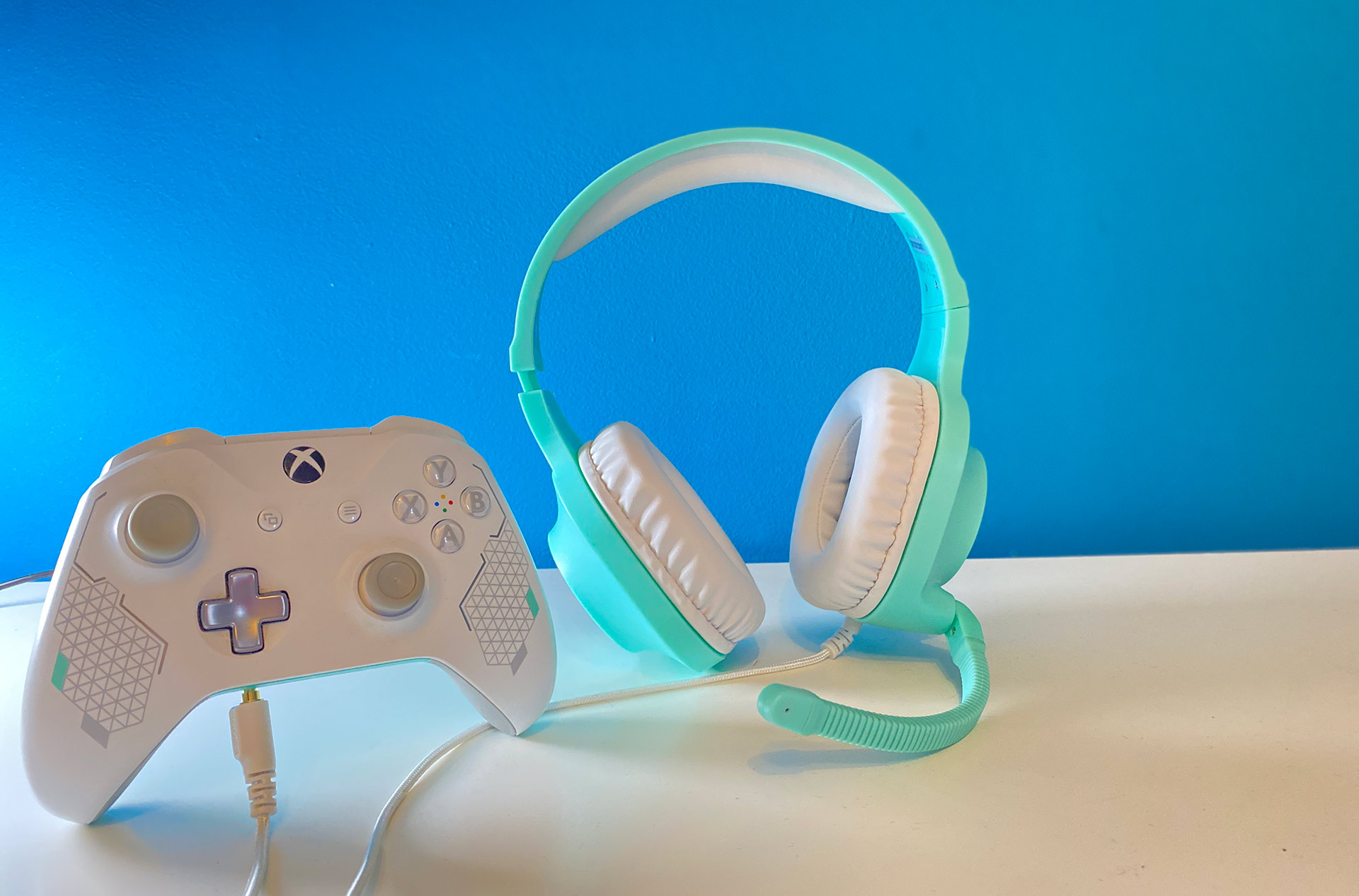 The omnidirectional mic comes on a flexible arm that can be easily bent to fit your face or simple slid up and stowed. When in use, the mic works well and has good feedback when in the throes of battle.
But what about the sound. It's surprisingly good for the budget price, much better than you might expect. Sounds are full, and you'll undoubtedly notice much more background detail than you would through your TV speakers or equivalent. The Bass sounds are a little lacking, but you can't have everything. My set was tested on Destiny and Aliens Fireteam Elite with no issue in sound quality.
Overall, the low price point and range of colours make this ideal for families, when everyone demands something different. They are not the best on the market but for £20 the Spirits deliver much better sound quality than you'd expect. Some will find the construction is plasticky and baby-toy like, but if you enjoy bright, bold colours and fashion statements, then you'll certainly enjoy the Spirits range. There is a good chance that they won't last as long as a more expensive headset, but for around £20/$30 these are pretty fantastic.
Check them out on Amazon here>>