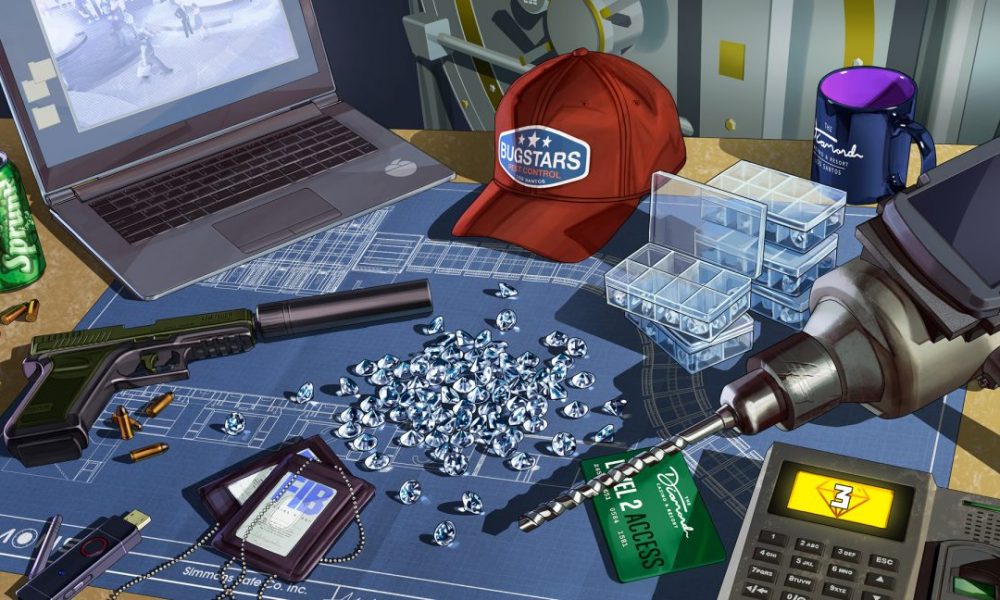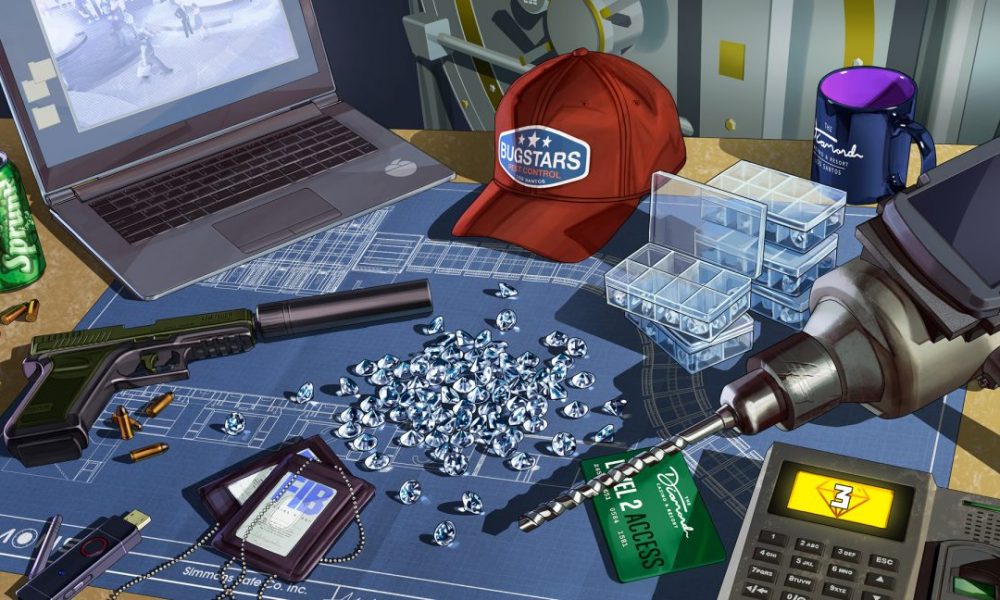 Mini-games work for several reasons. Firstly, the novelty factor can't be ignored. Gamers love to do things in games that you couldn't before, especially if they mimic real life. Secondly, they keep players entertained long after the storyline is over. Lastly, they come in all shapes and sizes, from a small game of Texas Hold'em to a full-blown bank heist. Mini-games within games are here to stay. The question is, which ones are the best?
The Diamond Casino Heist (Grand Theft Auto Online)
Aside from its most recent release, Rockstar has one of the best reputations in the industry. Its Grand Theft Auto franchise is part of the reason why as it pushes boundaries to give players what they want. In GTA Online, the developers regularly add extra content including missions that you can choose to play if you wish.
Released in 2019, the Diamond Casino Heist means taking on Texas magnates the Duggans after they took control by ousting the Triads. What's special about this mini-game is the level of detail that goes into it. For starters, you can't access it until you own an Arcade and register yourself as the President or CEO. Then, there are different scenarios based on how the heist goes, which is RPG-like. For instance, failing the heist doesn't mean you start over from the beginning. Instead, you will be shifted into another scenario, just like in real life.
Also, you can scope out the casino to get your bearings. While doing intel, you must play slots and table games not to raise any alarms, and your winnings can be used within the game to purchase accessories such as weapons and armor. The Diamond Casino Heist has it all!
Poker & Blackjack (Red Dead Redemption 1 & 2)
Speaking of gambling, there has been an increase in the number of video games that incorporate the activity into their gameplay. As a result, gambling has transformed into a popular mini-game, not least because it's an authentic representation of what you expect the situation to be. This applies to Red Dead Redemption 2 through poker and blackjack verticals.
Poker in Red Dead Redemption, for example, portrays gambling from a Wild West perspective. The game is pretty much the same, but the consequences are high since a shootout can occur at any moment. You can cheat, too, by taking cards from the bottom of the deck to stack your hand. However, if the others realize that you're tossing down, you will be in trouble.
Blackjack in Red Dead Redemption 2 is a less tense affair. There's more of an emphasis on winning because it's you versus the dealer, not a bunch of outlaws. Plus, winnings are given to the player, which can be used to purchase in-game items. When you play, remember that the dealer doesn't have to hit on 16 or stay on 17 like they do at casinos. Still, strategies apply, and a blackjack strategy like this one here could help you to beat the dealer and take the pot as it will teach you about progressive and negative progressions, among other things.
Orlog (Assassin's Creed Valhalla)
Orlog is so popular that people are trying to turn it into a real game. The aim is simple – get as many stones as possible from your opponent to win. A toss of a coin kickstarts proceedings, and you roll dice to find out the outcome of every round.
Each stone represents a different scenario that may or may not help you during the game. For instance, you could kill your enemies or protect yourself during battle. However, the opposite can be true. It's a pure game of chance, a lot like slots, which is why it's turned into one of the biggest mini-game video games in the industry.
Seeing as there aren't many distractions during the gameplay, playing Orlog is a welcome break for players who want to tweak their surroundings.
Do you agree with this list? Which mini-games would you include that aren't mentioned?