Zombie Derby: Pixel Survival is a game that will have you racing through hordes of zombies with the objective of survival. While it's important to note that the game is a port from the mobile game, it still manages to be an enjoyable experience, especially for only five bucks. The game is the third installment in the Zombie Derby series and follows a simple plot where the world is under attack by zombies and it's up to you to survive.
Zombie Derby: Pixel Survival – A £5 Xbox Game
The game's graphics are eye-catching, and the vibrant voxel art style makes it stand out more than you'd think. The music and soundtrack work well and add to the game's overall atmosphere.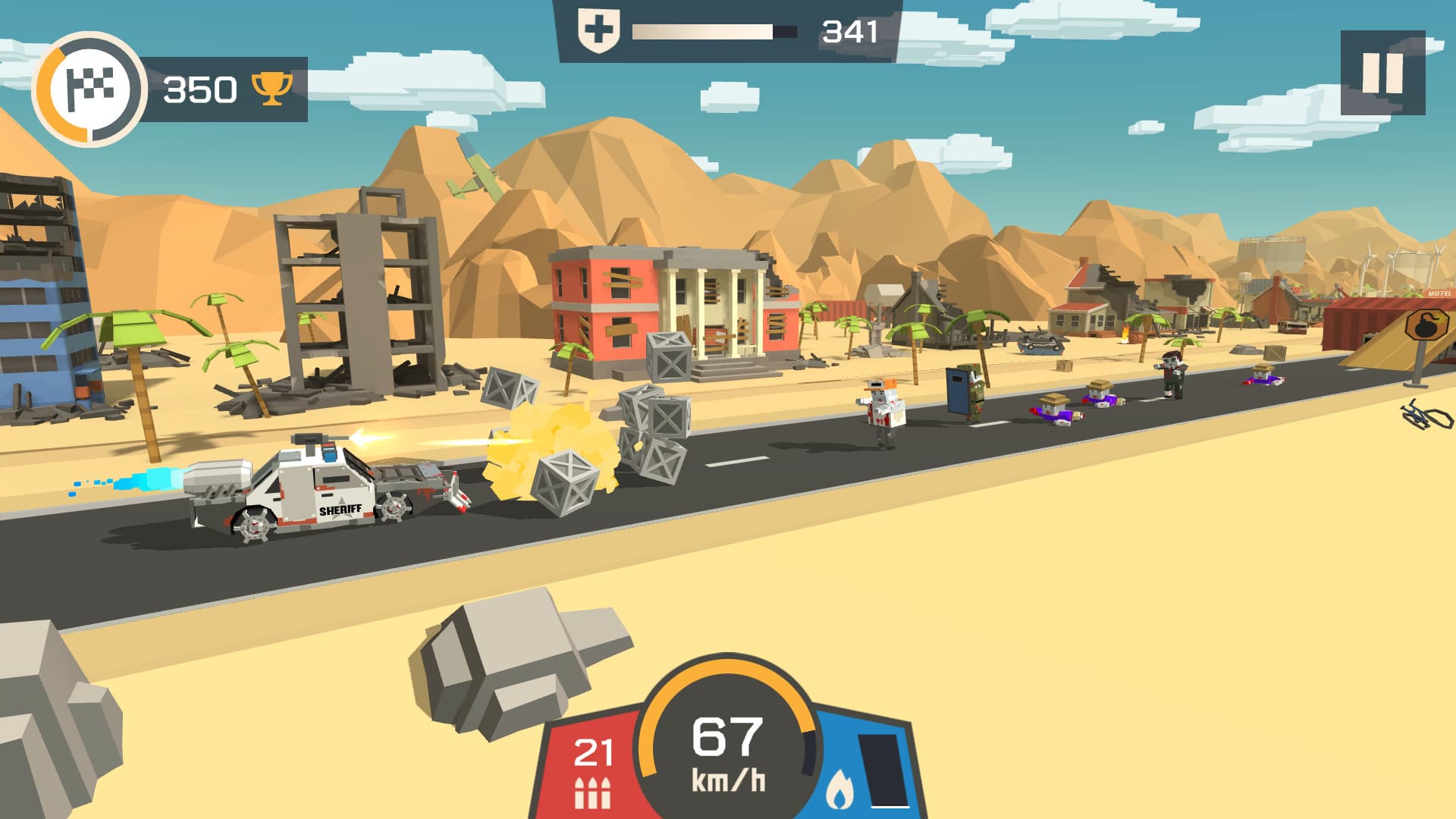 The gameplay involves driving your car through an obstacle course, jumping over holes, and crashing through obstacles. It's like a trials game in that the player drives from right to left while balancing vehicle damage with limited ammo. The game has a good progression system, and as you progress, you can unlock new vehicles and upgrades for them. At first, the game seems too simple to be a real game, as you press the accelerator and drive through everything with ease. As the game continues, the enemies deal more damage, the ammo becomes more scarce, and the landscape gains more peaks and troughs. Sombos and tricks get added to the mix and by level five you are shooting, jumping, and flipping across the level.
One of the game's highlights is the wide variety of enemies, obstacles and vehicles. You'll encounter different types of zombies, including armoured and crawling zombies, as well as explosives that can cause severe damage. Obstacles range from vehicles, fences, gates, and holes that you need to navigate.
The Vehicles of Zombie Derby: Pixel Survival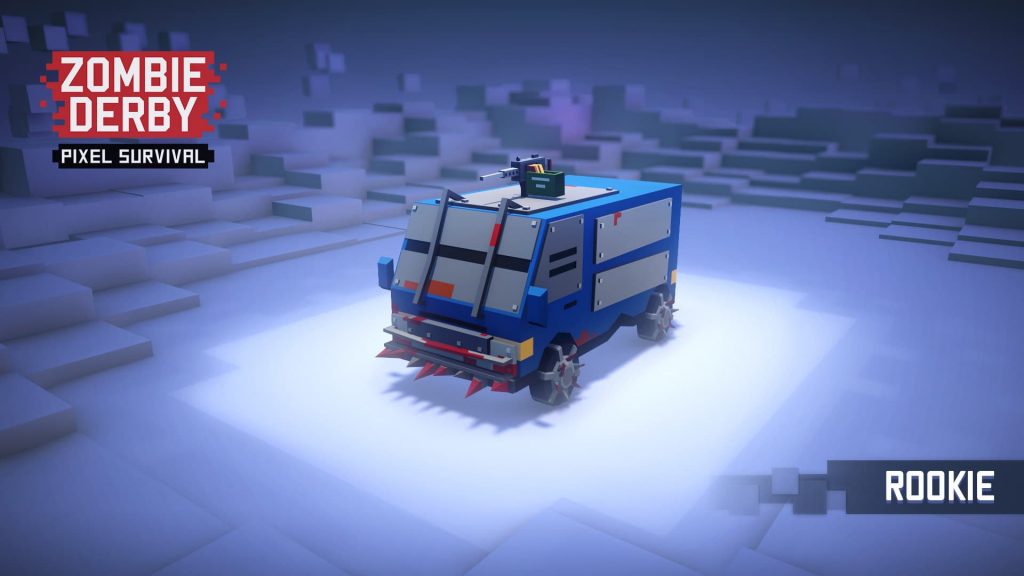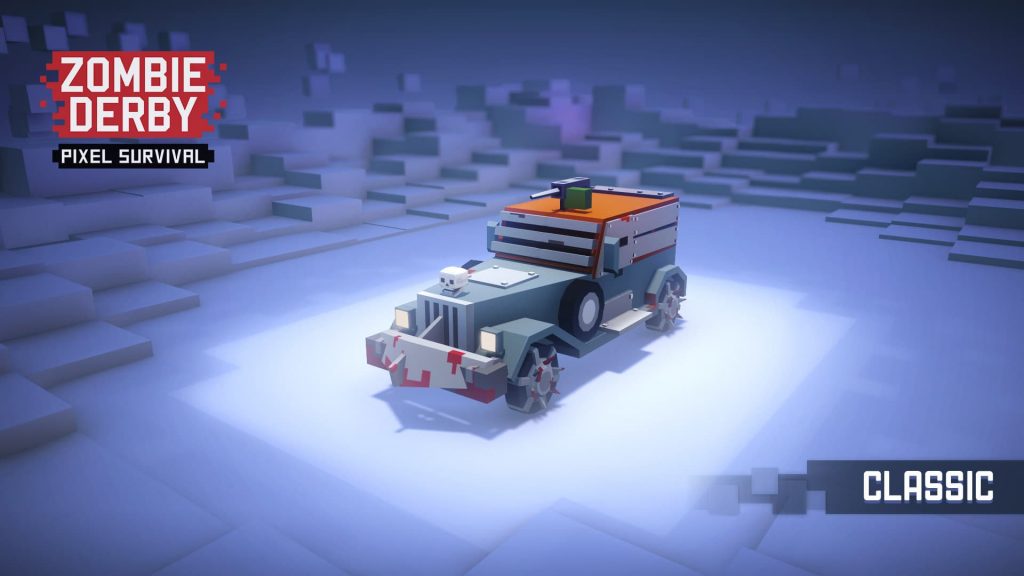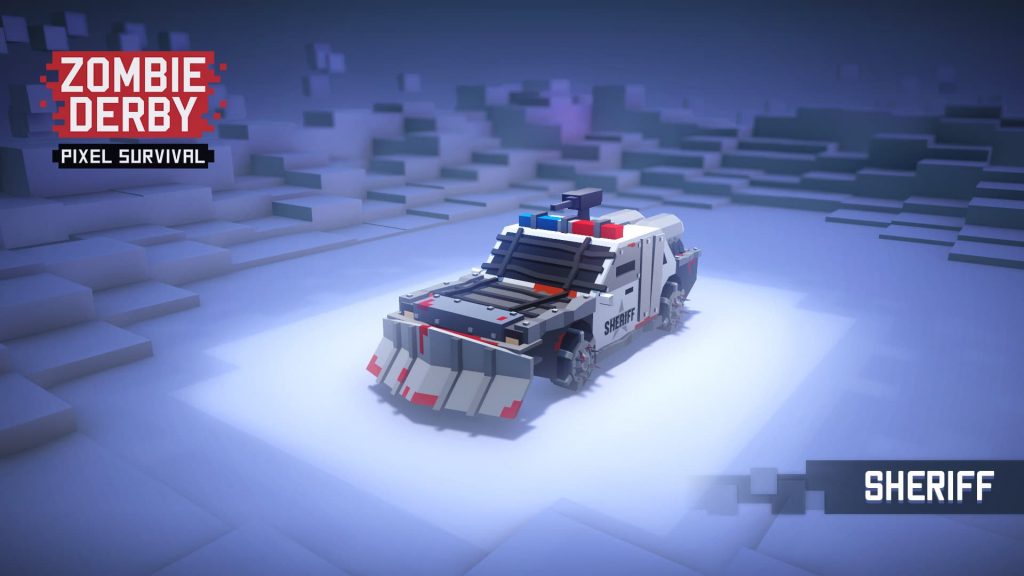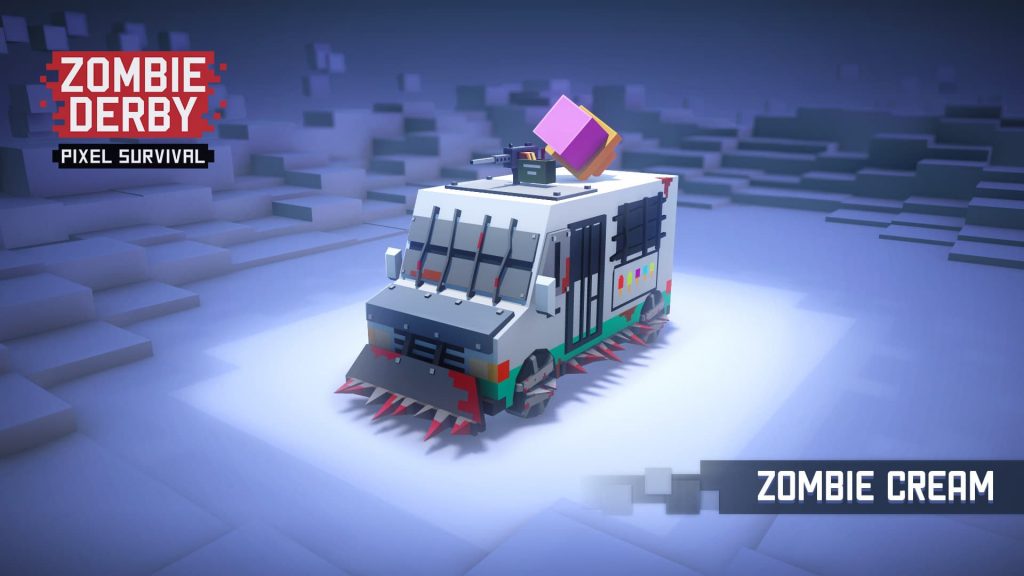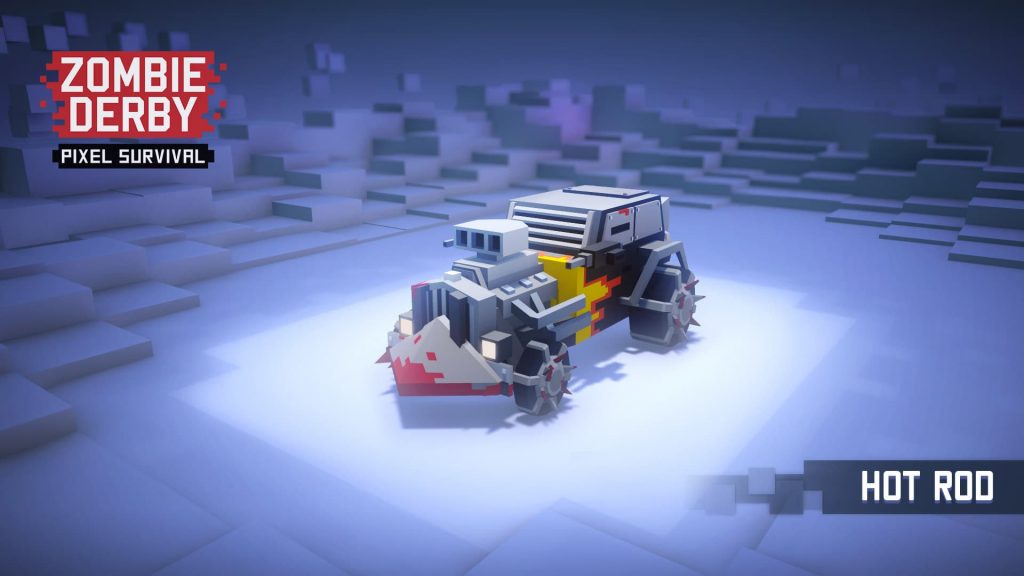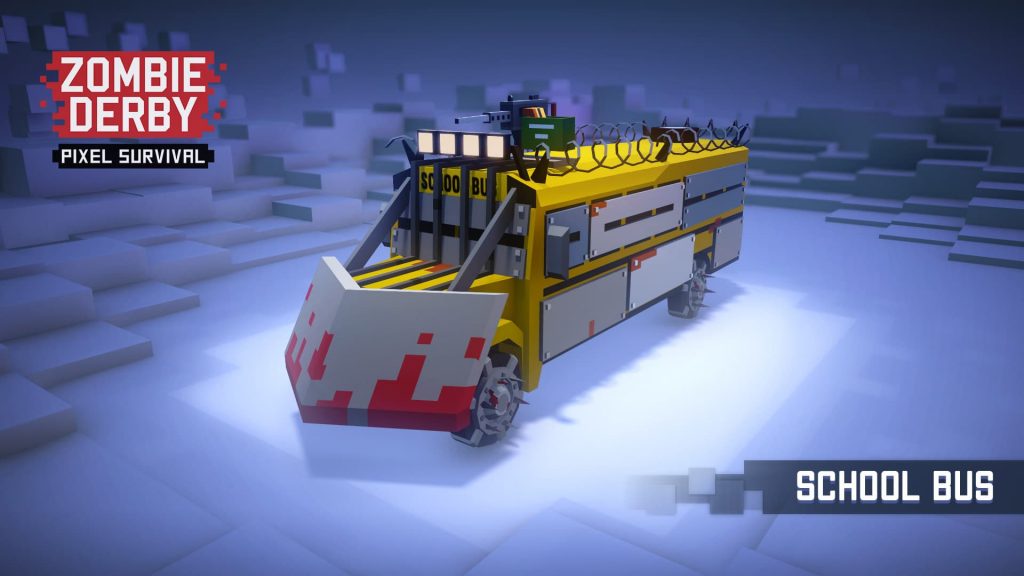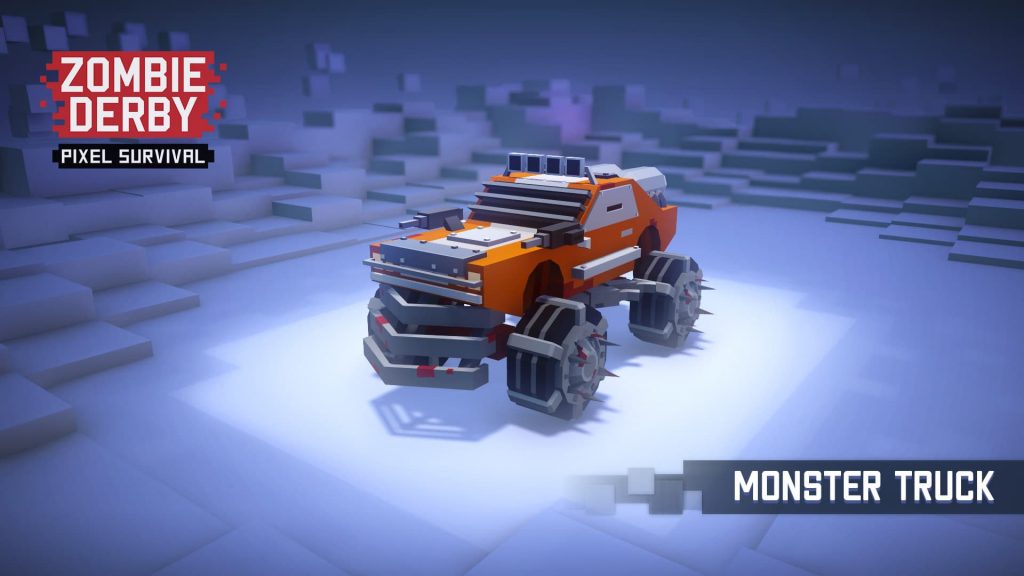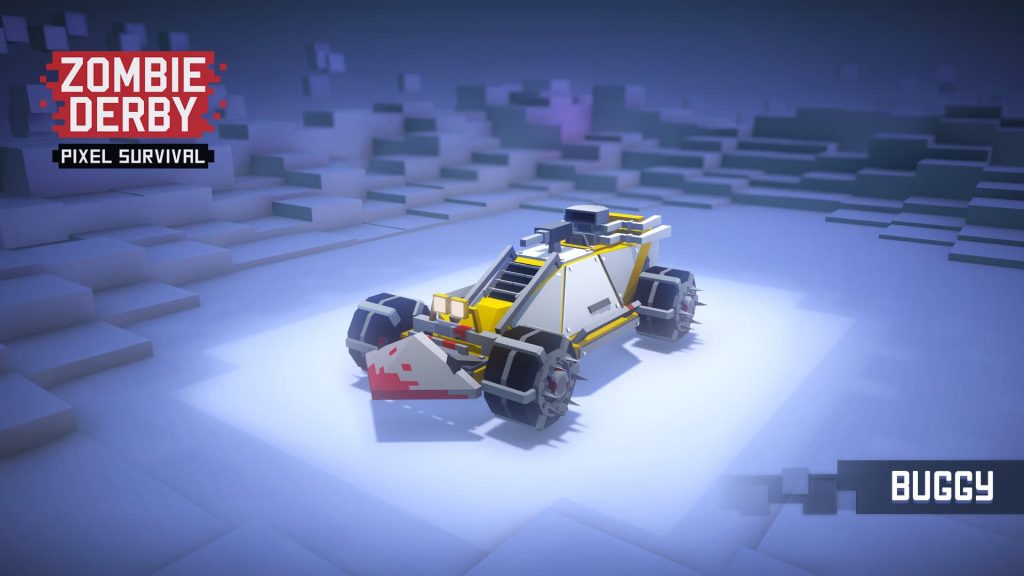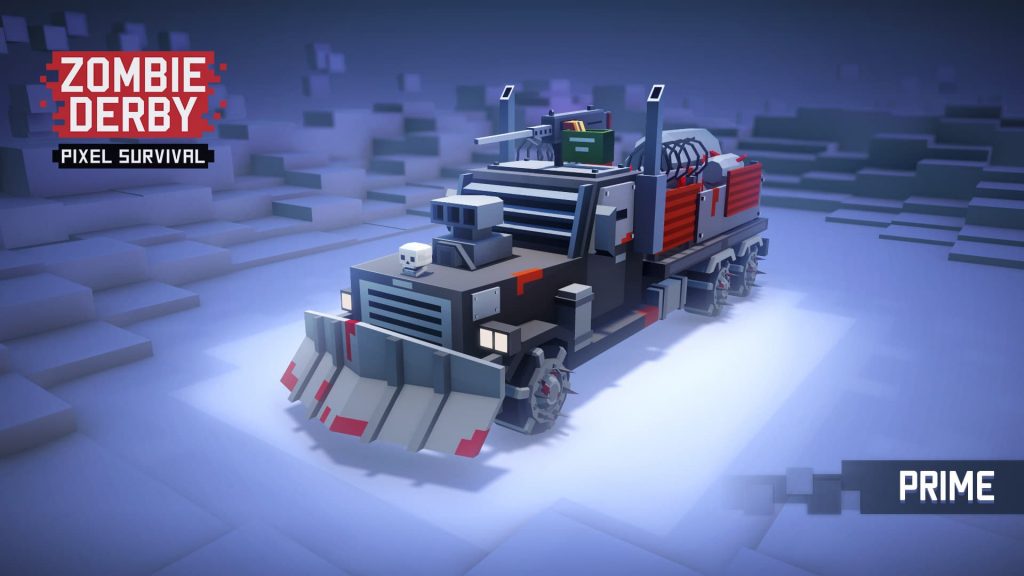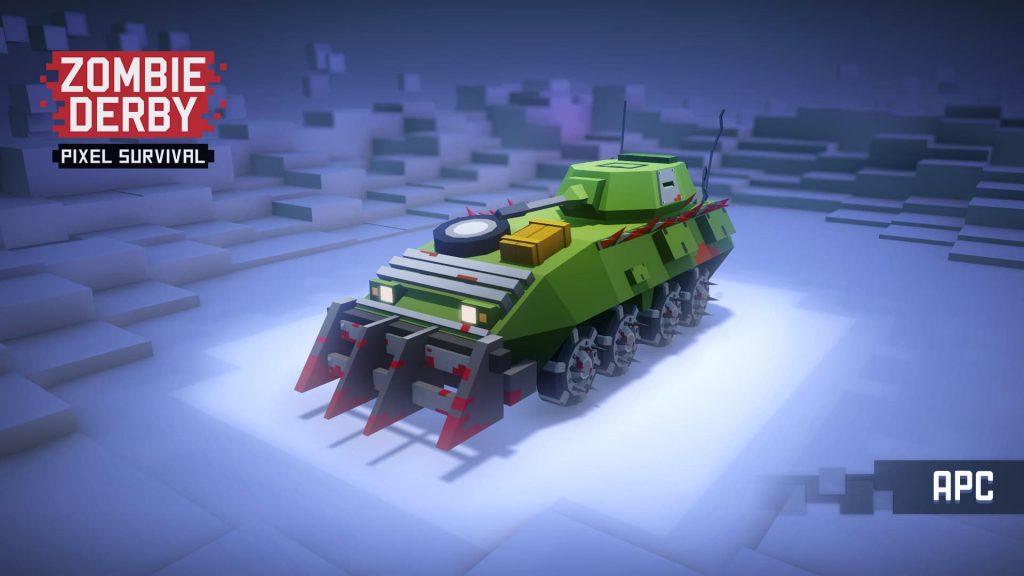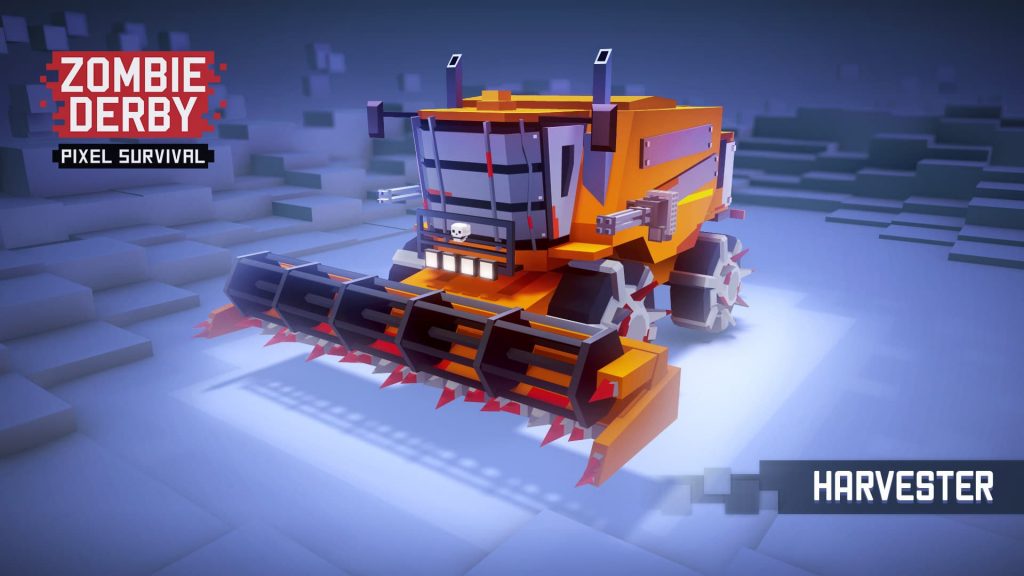 While the game is not without its flaws, such as the grind element and the fact that it still feels like a mobile game, it's a fun game that is worth playing. The price point is also an added advantage, as you rarely get a game of this quality for under £5 these days. The developers, Brinemedia, an indie game developer based in Ukraine made the right choice bringing it to consoles and I hope the sales help them survive through the difficult time, their country currently faces.
All in all, I was pleasantly surprised by this game. For the price, my expectations were low and I would say that if you go into this game with that expectation, you'll enjoy that same feeling. Zombie Derby: Pixel Survival is a great game that is easy to pick up and play. The game's graphics, sound, and gameplay make it an enjoyable experience, and the variety of enemies and obstacles keep the game interesting. While it's not a perfect game, it's a great addition to your gaming library, its packed full of easy achievements and you know that your £5 goes toward helping a game developer in Ukraine brave the storm and continue making games.