Saona Studios and Perp Games have teamed up to bring the 2D action-roguelite, hack-and-slash game, Death or Treat, to consoles and PC. The game is set to release on May 5th, 2023, on PS5, XBSX, and PC, with PS4 and Switch versions following shortly after. Physical versions of the game will also be available from June 2nd, 2023.
With Death or Treat, players assume the role of Scary, the owner of Ghost Mart, who must defend HallowTown against regular and corporate ghouls and save Halloween. The game's story centers around the distribution of a drug called Storyum, which absorbs the will and hope for Halloween from the inhabitants of HallowTown, and Scary's mission to destroy FaceBoo! and its three divisions, Darkchat, Deviltube, and RipTok, in order to restore the spirit of Halloween and save his business.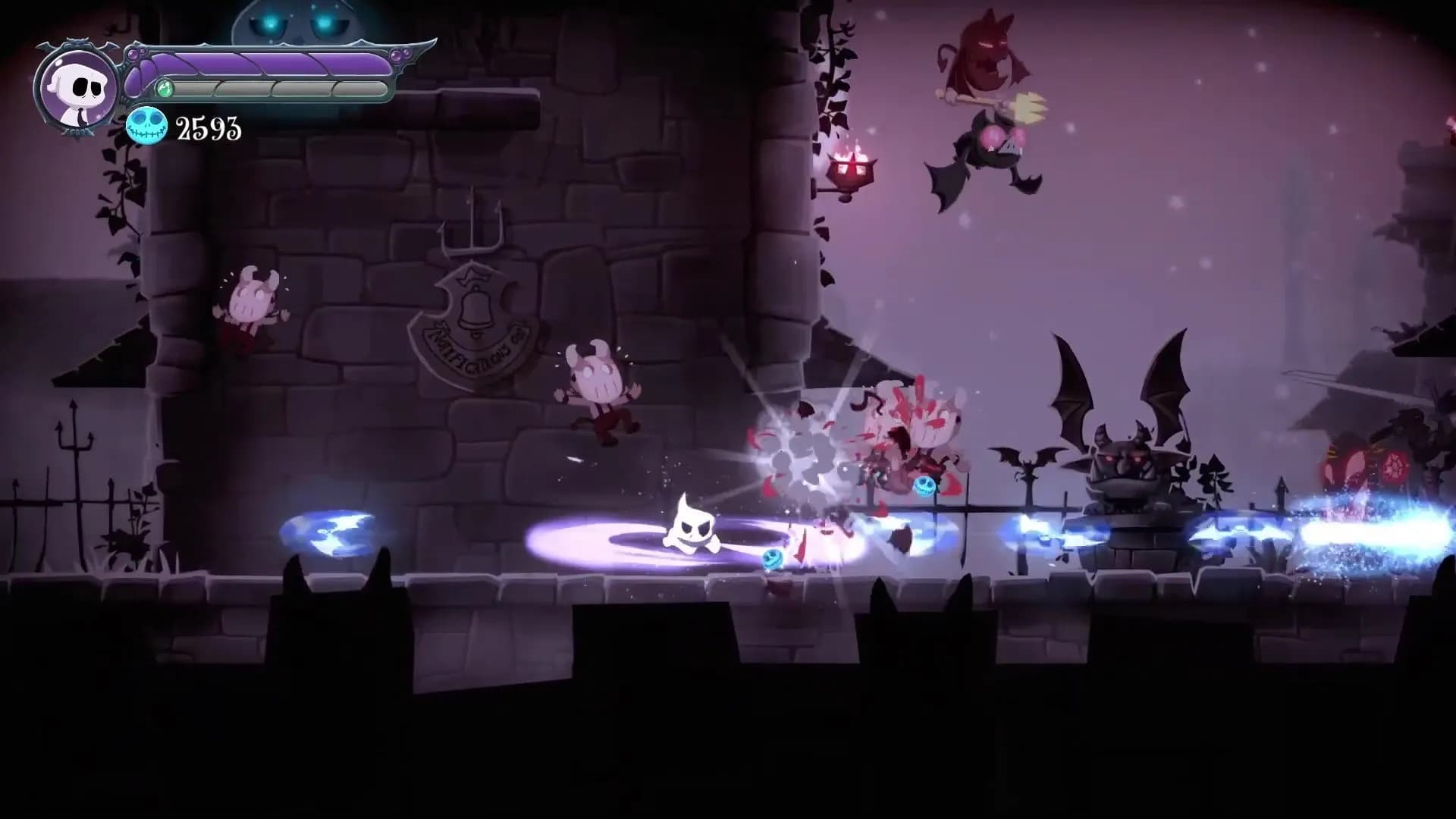 The game's hand-painted environments and traditional animation lend a unique, Halloween-inspired look and feel to the game. Each location in HallowTown boasts its own distinct look and vibe, with stunning attention to detail.
Death or Treat features fast-paced action and combat that requires players to choose their favorite weapon style, whether it be fast, heavy, or ranged. The game's combat is reminiscent of classic hack-and-slash titles, with players taking on hordes of enemies and searching for their weak points.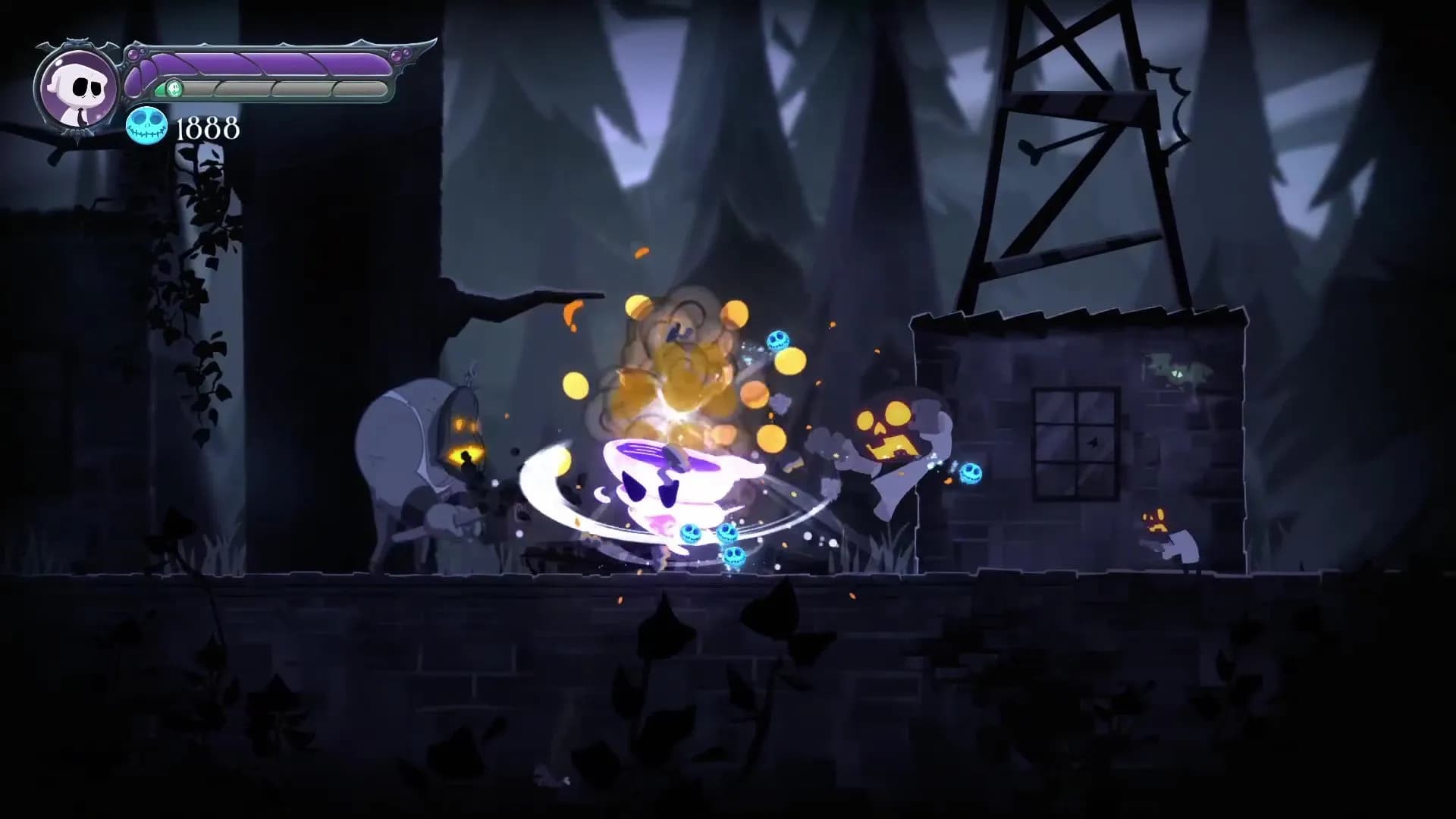 In addition to the game's thrilling combat, players can explore HallowTown's different shops to purchase healing potions, create new weapons, and learn how to craft magic spells. With each store offering a unique profit for Scary's enterprise, players will have plenty of opportunities to hone their skills and become the ultimate Halloween hero.
At first look, it has many similarities with 'Have a Nice Death' that came out in mid-March so if you are a fan of the theme then you have two games to enjoy.
Personally, I love the overall aesthetic of this game and the Saturday morning cartoon style looks amazing. The main character looks child friendly despite the dark theme and may be a bit hit with younger gamers.
Death or Treat looks to be an exciting addition to the 2D action-rogue-lite genre, combining a thrilling story, stunning visuals, and intense combat. Fans of titles such as Hollow Knight and Ori series are sure to enjoy what Death or Treat has to offer.
I hope to have a review for you nearer the release date in May