Get ready to take on the Murkor horde in the upcoming action-packed roguelite shooter, Die After Sunset! Developed by Playstark and published by PQube, this game promises to bring an exciting gameplay experience to players on Xbox, Playstation, Nintendo, and PC later this year.
In Die After Sunset, players can choose from three unique characters with different playstyles. April is a sharp-shooter, Rido is a machine-gun-wielding cyborg, and Huhe is a Murkor experiment gone wrong. Each character has their own strengths and weaknesses, making it essential for players to choose wisely.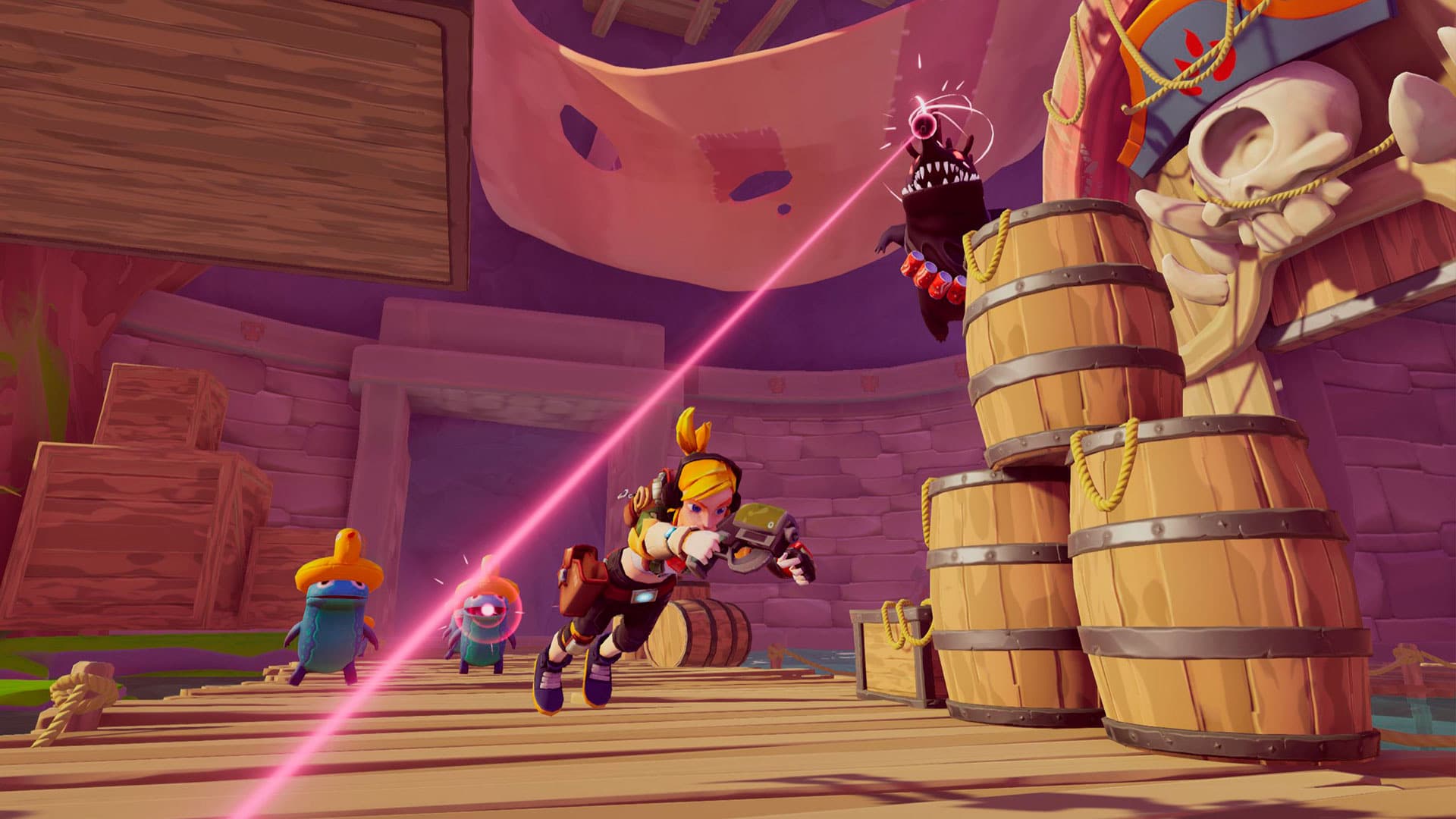 With five gigantic levels and five colossal bosses, players will have to clash head-on with the Murkor hordes and their massive evil leaders. What's more, the game's 12 in-game missions are randomly generated every time you start a new run, ensuring that no two runs are ever the same.
One of the game's most unique mechanics is its light and darkness system. As the sun sets in each stage, the adorable and clumsy Murkors transform into powerful beasts. Players will need to choose how to combat the enemy and use light to their advantage to keep those pesky Murkors under control. Will you cross that chasm engulfed in shadow, or will you try to get more light in the area?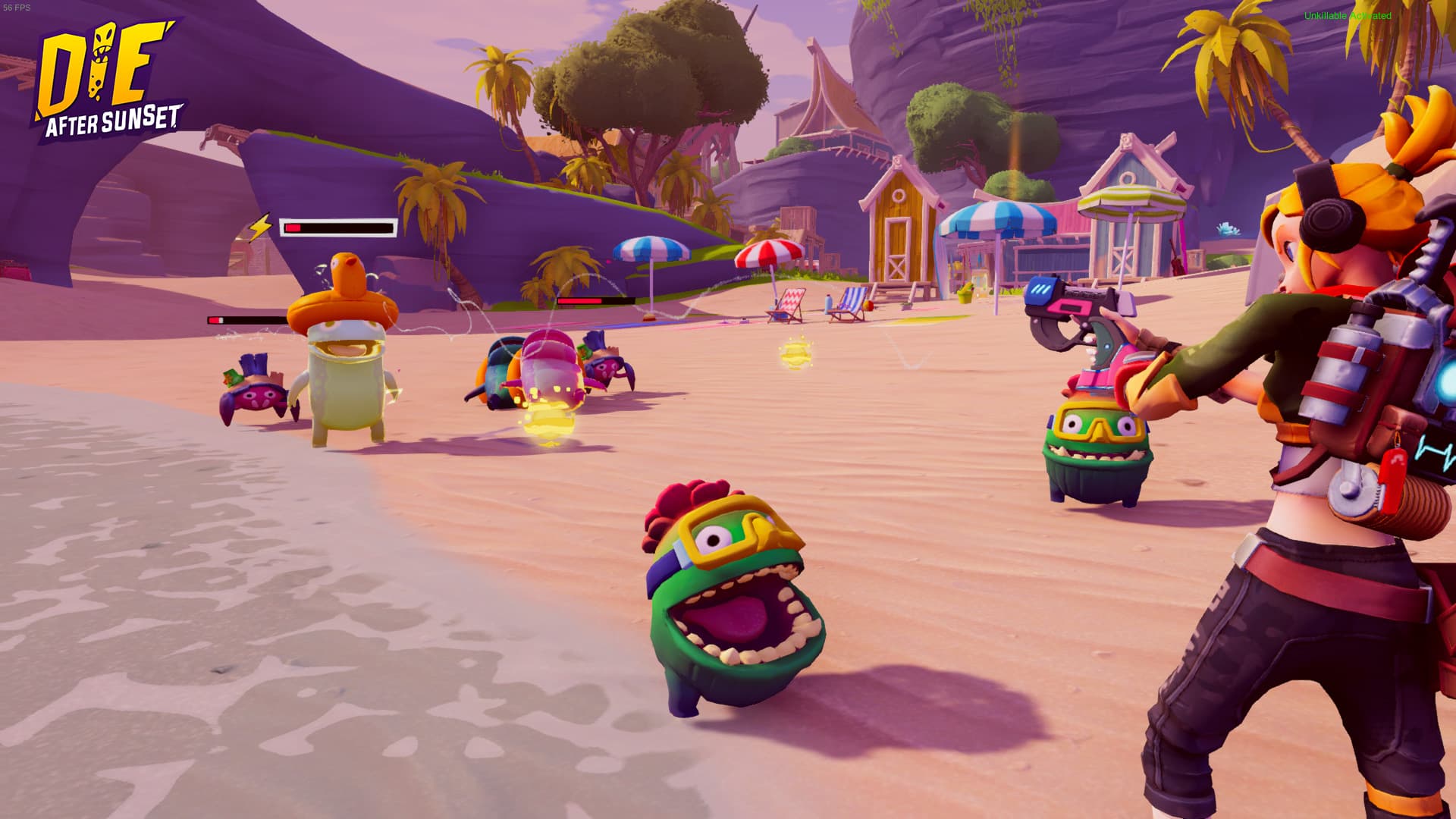 Completing randomized quests and challenges throughout each stage will earn players XP and help them gear up with new weapons, abilities, and tech. Chests are scattered throughout each stage, so players will need to find and unlock as many as they can to improve their chances of lasting until sundown.
Die After Sunset's meta-progression system also provides players with a variety of new gameplay stats, items, abilities, and even playable characters between stages. Players can use the in-game currency 'Mucus' to bank upgrades, new weapons, and items to become stronger than ever before. Completing challenges will also unlock all new weapons, items, and game settings!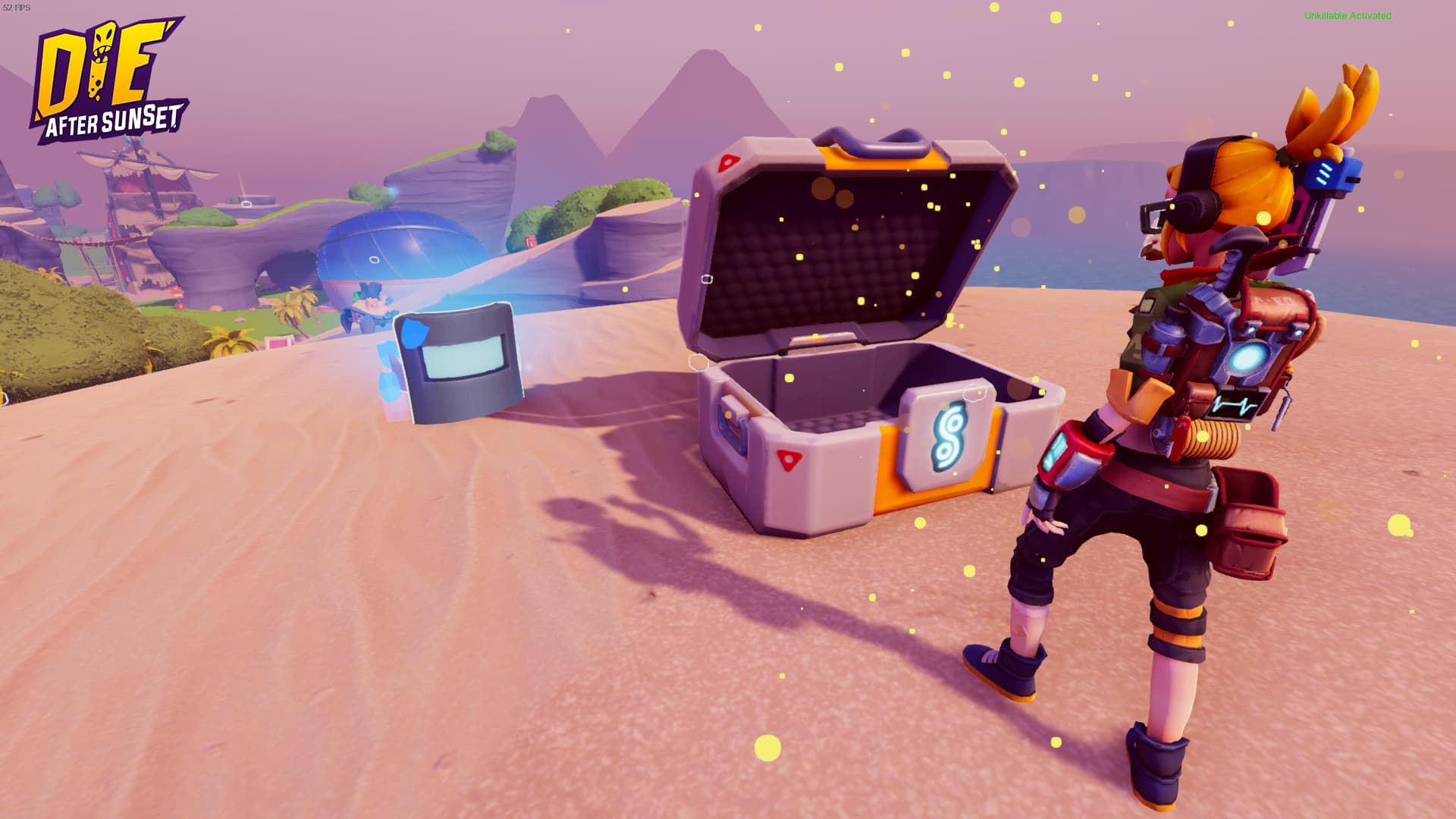 I love the Fortnite-style look of Die After Sunset, and the game's promise of unique runs each time definitely adds to the excitement of playing. Die After Sunset will release on PC's and Consoles later this year. Are you ready to take on the Murkor horde and become the ultimate defender?