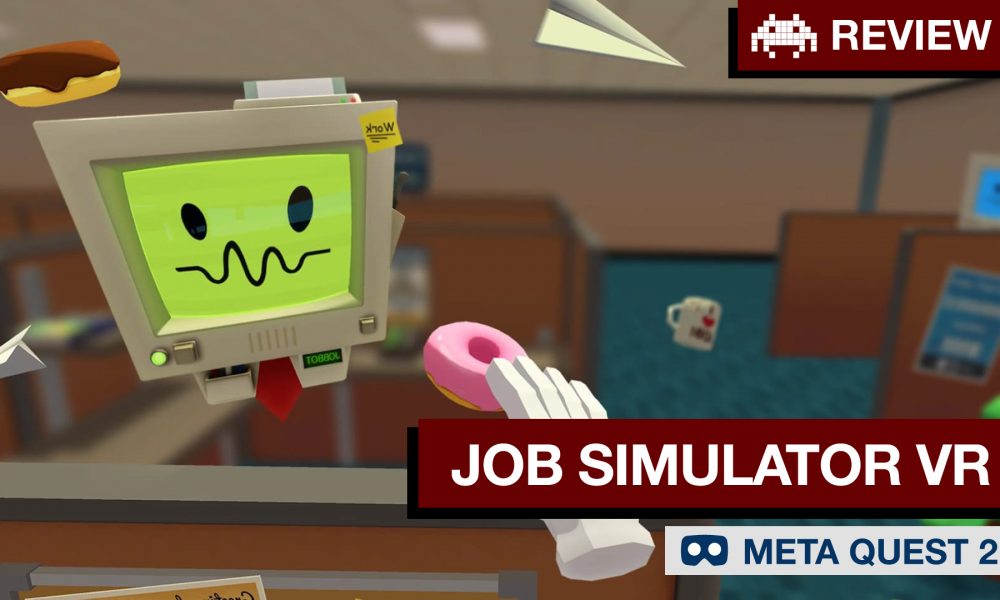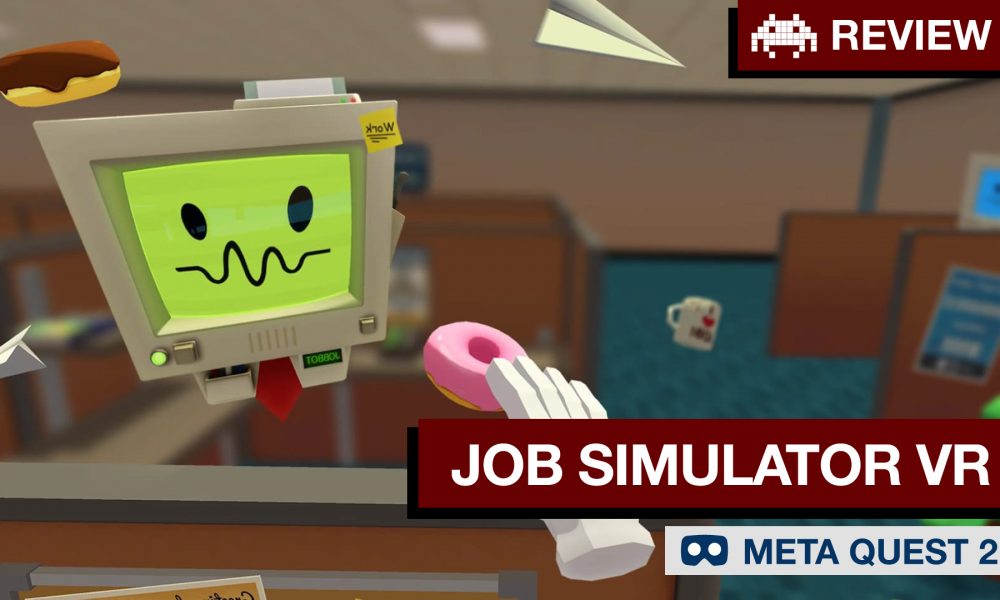 In Job Simulator VR for Meta Quest 2, the robots have finally taken over and you'll be working for them doing all the tasks that they don't want to do. This game is a hilarious and irreverent take on mundane jobs, where you'll be completing tasks as an office worker, gourmet chef, convenience store clerk, or auto mechanic, all in a world where robots have taken over every job.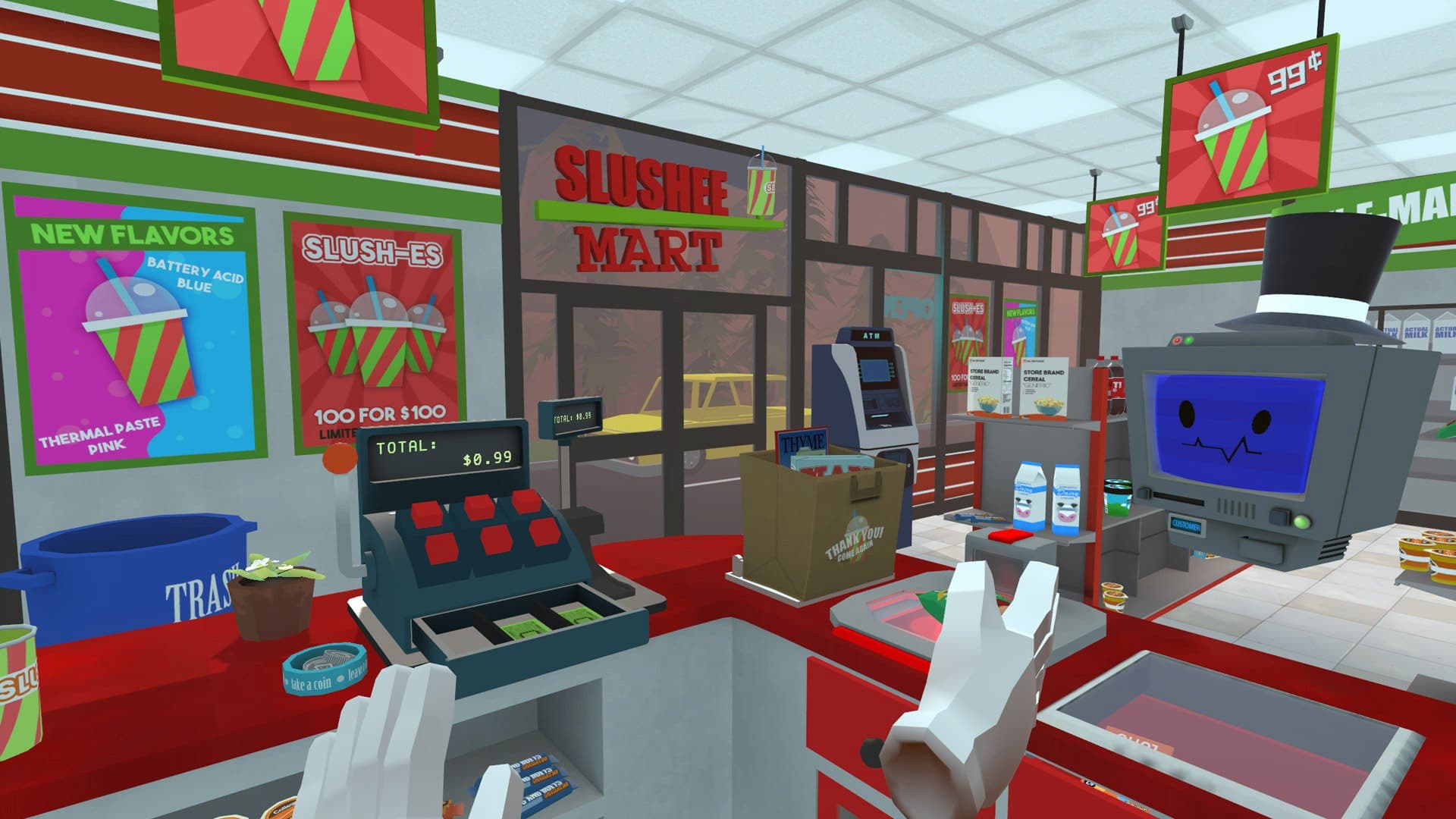 Taskmaster
Playing Job Simulator VR is an interactive experience where you'll use the controllers or bare hands (thanks to the latest update) to handle and interact with objects in the virtual environment. The game is set in a museum where the AI imagines what human jobs were like before automation took over. In each of the four jobs, you'll complete a series of tasks that revolve around manipulating objects in the environment.
Office Worker: In this stage, you play as a lowly office drone. Your tasks include making coffee, shredding documents, and sorting files. You'll also receive occasional emails and phone calls from your boss, who is a sentient computer program. As you progress through the stage, the tasks become more complex, and you'll have to multitask to keep up.
Gourmet Chef: As a chef, you'll be tasked with preparing and serving a variety of dishes, from pizza to burgers to sushi. You'll have to chop, mix, grill, and bake your way to culinary excellence, all while dealing with picky customers and a kitchen that seems to have a mind of its own.
Convenience Store Clerk: In this stage, you'll be working at a convenience store, stocking shelves and helping customers. You'll have to scan items, handle cash, and even clean up spills. Be prepared for some eccentric customers who will challenge you to think outside the box.
Auto Mechanic: Finally, you'll become an auto mechanic, fixing up old cars and sending them back out on the road. You'll have to diagnose problems, replace parts, and perform routine maintenance tasks. This stage is perhaps the most physically demanding, as you'll have to lift heavy objects and use a variety of tools to get the job done.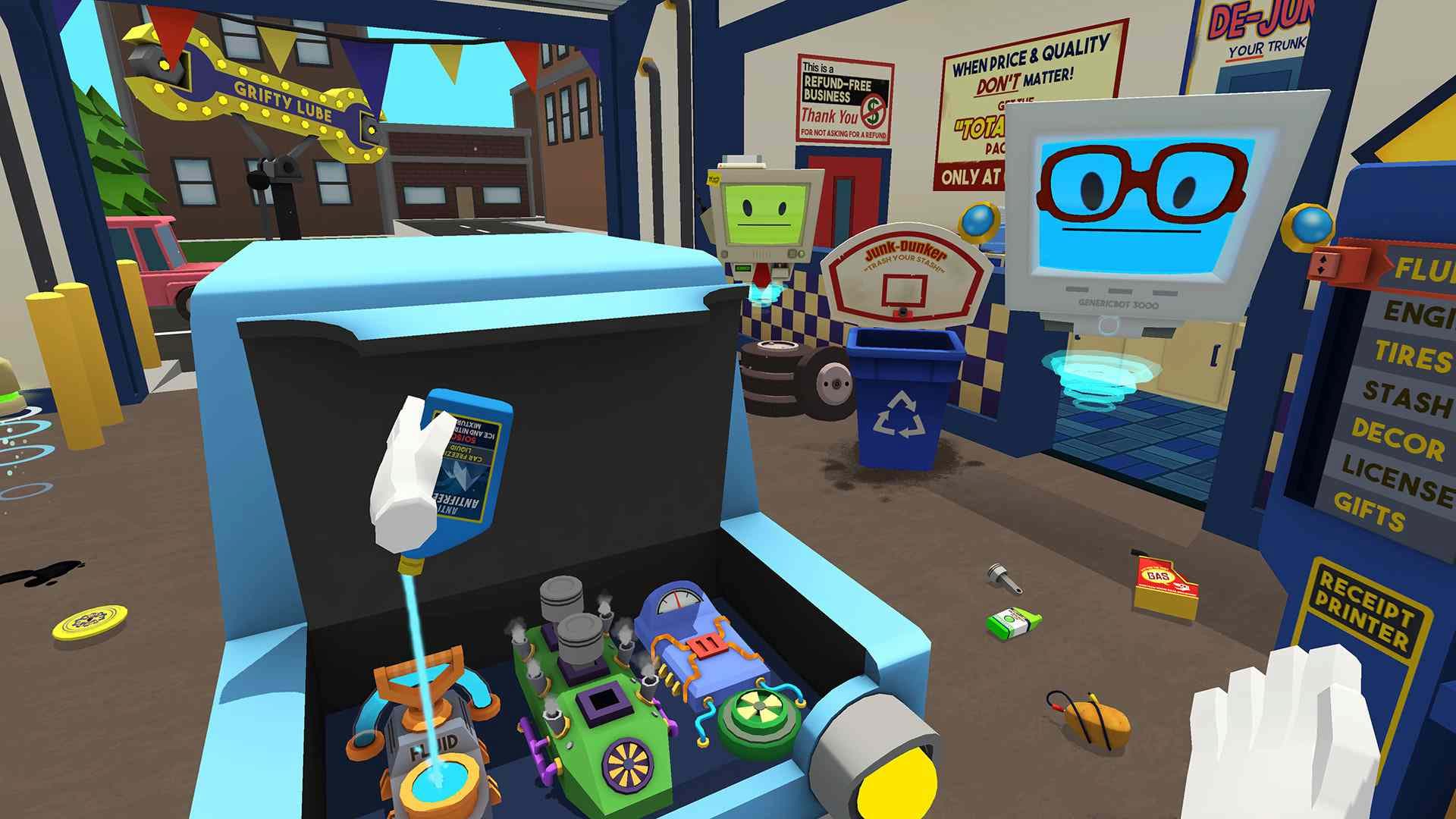 Everything at Your Fingertips
The environments are cleverly designed, with all necessary objects within convenient reach from wherever you are standing. You can change the function of stations in some of the environments by using levers or toggling modes, such as changing the sink to a sandwich prep area in the gourmet chef stage. This clever use of space gives the game a nice room-scale feel, while not requiring a lot of space in which to play.
The flexibility can get somewhat annoying in later jobs, however, as the frequency in which these stations need to be changed increases, and there are many more options from which to choose. The auto mechanic stage requires constant toggling of two different stations to make the required fixes to the cars that the robotic characters bring to you. However, the game's mechanics and interactions with objects in the world behave as expected and work exactly like handling objects in the Quest First Steps tutorial.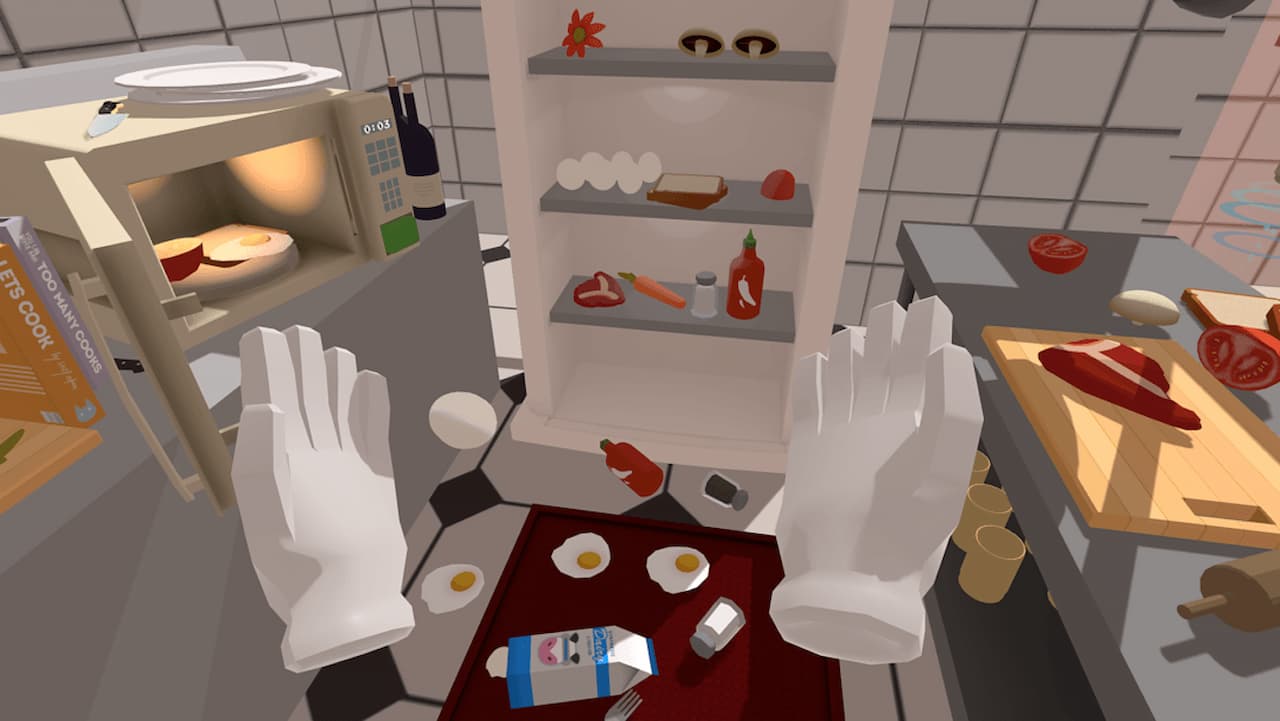 Hilarious Parody
What sets Job Simulator VR apart is its hilarious take on mundane jobs. The game is a parody of the modern workplace and its tropes, making it a very relatable and funny story. It takes an important societal issue, the automation of work, and uses it to create a world where AI imagines what human jobs were like. The result is a biting and witty virtual reality experience wrapped up in a playful toybox.
Short but Sweet
The campaign may not take you long to complete, but it absolutely will make you laugh out loud. The clear cynicism that bubbles beneath the surface of this title's colourful aesthetic is handled in such a dry manner that it'll leave you in stitches. However, the game's only shortcoming is that it represents a series of outstanding ideas that have yet to be implemented into something more wholesome. You'll feel that you've got your fill after an hour or two, unless you plan to play this through multiple times with friends and family.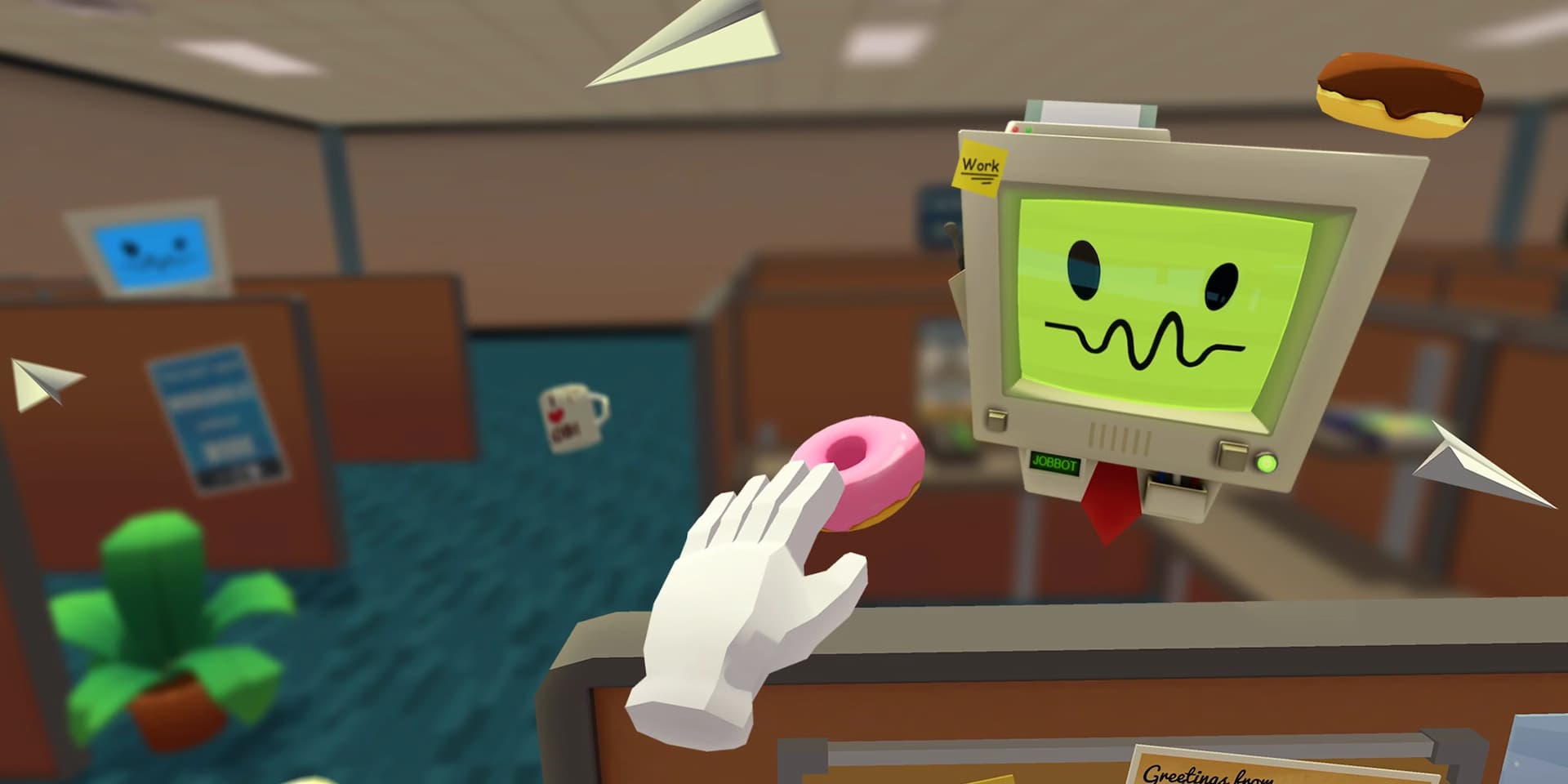 Final Verdict
Job Simulator VR is a fantastic virtual reality experience that offers a hilarious take on mundane jobs. The game's biting and witty writing, coupled with its intuitive gameplay, will make you laugh out loud. If you're looking for a short but sweet game that provides hours of fun, Job Simulator VR is the game for you.