Get ready to rev your engines and embrace the nostalgia as Smurfs Kart races onto consoles on August 22nd, 2023. Developed by Eden Games, known for their impressive racing titles such as Club Unlimited, Test Drive Unlimited, and V-Rally, Smurfs Kart has already charmed fans on the Nintendo Switch. This kart racer adds to the ever-growing list of kiddie kart racers already out on consoles including Disney Speedstorm and Kartrider Drift.
The Village Beckons: A Whirlwind Racing Experience
In Smurfs Kart, players will have the opportunity to race through twelve enchanting tracks set in the beloved Smurfs' universe. From the idyllic village to the mystical forest, the daring dam to the treacherous swamps, and even Gargamel's infamous abode, each location is beautifully recreated, immersing players in a world brimming with whimsy.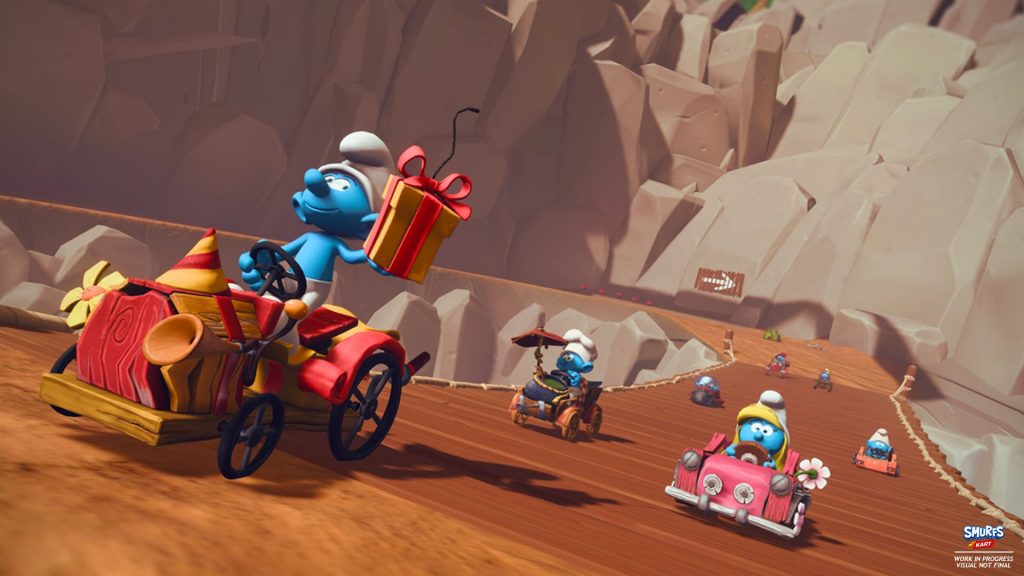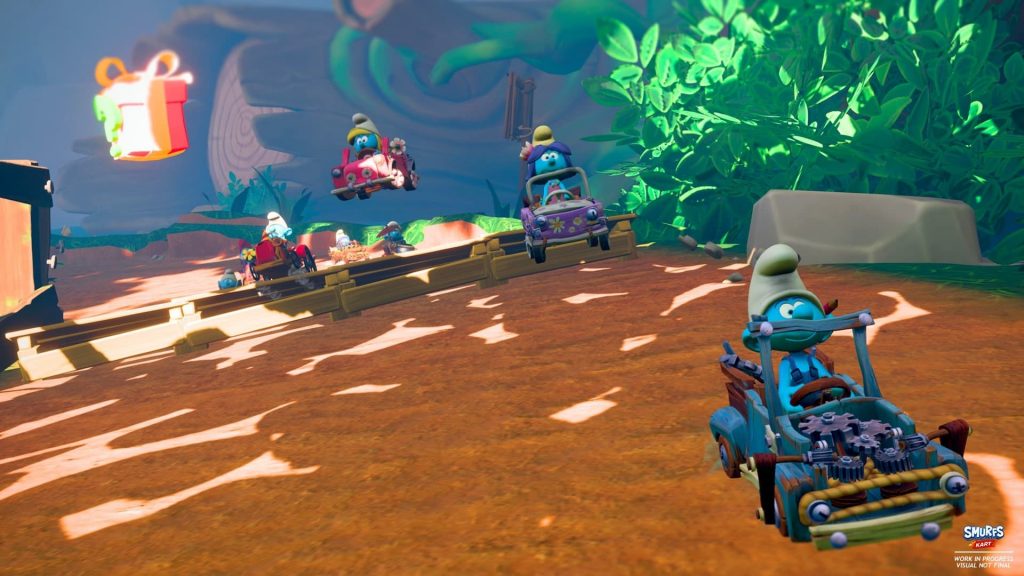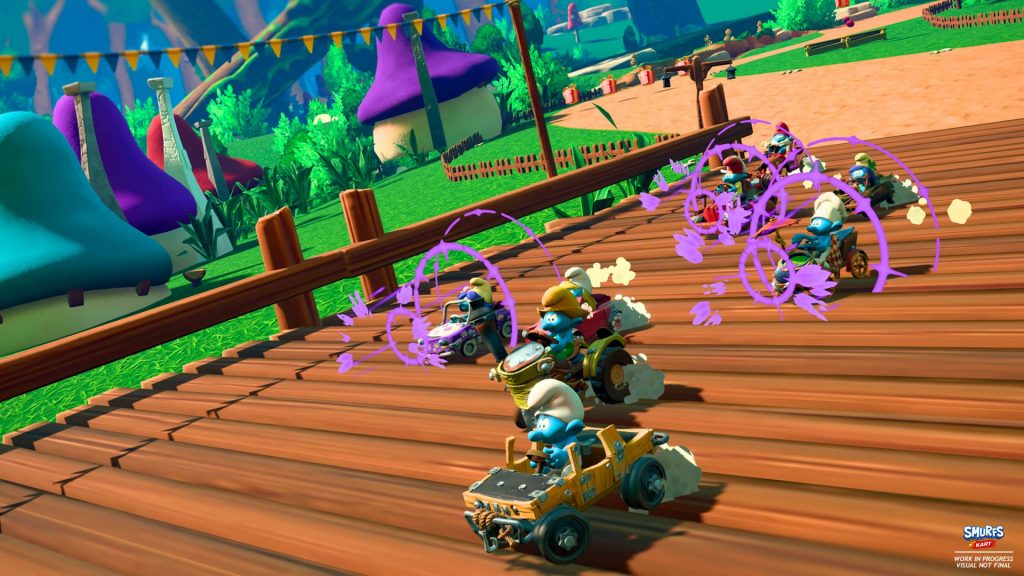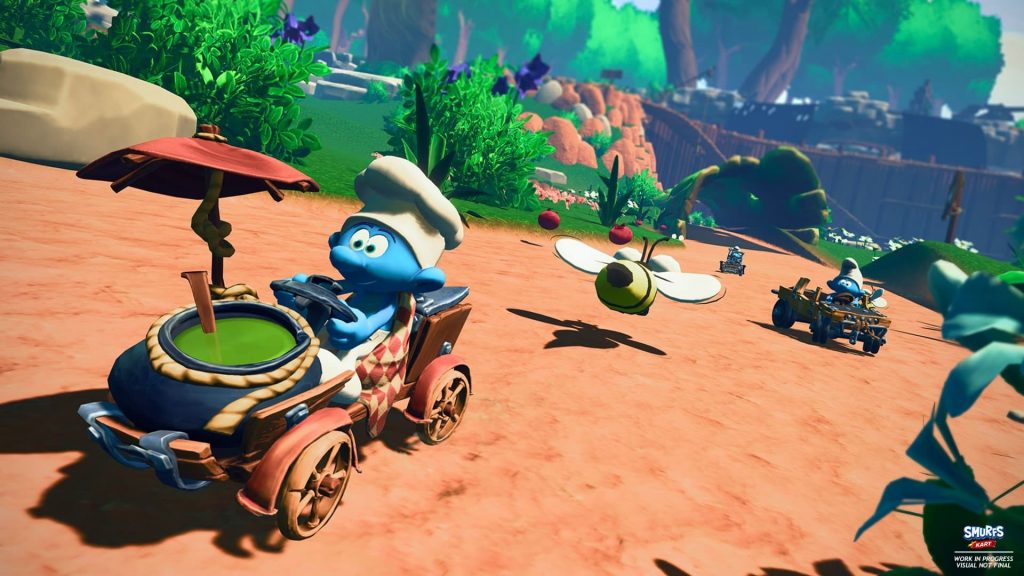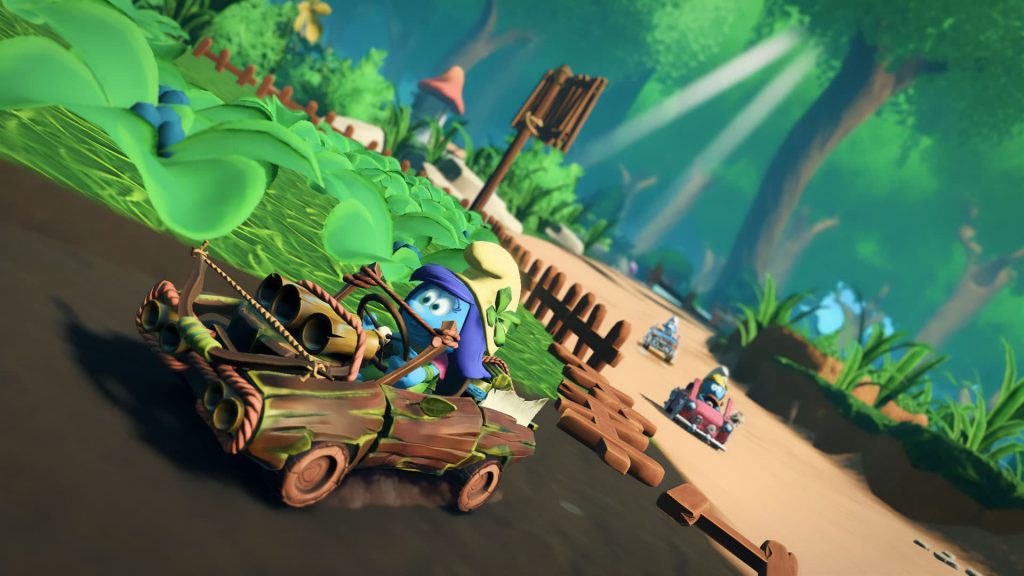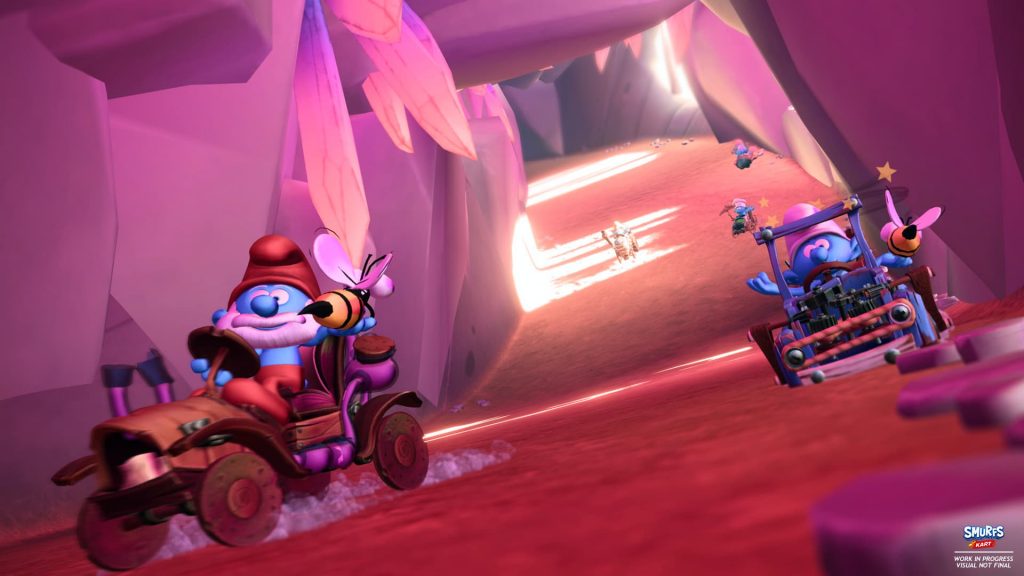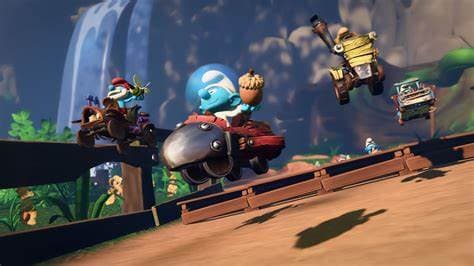 Choose Your Smurf, Master Your Kart
With twelve iconic playable Smurfs to select from, including Handy, Hefty, Smurfette, Papa Smurf, and mischievous Jokey, fans can step into the shoes of their favourite characters and hop into uniquely designed karts. Each Smurf brings their own individual kart and possesses a special power that adds an exciting strategic element to the races. Whether you're a seasoned driver or a newcomer to the Smurf racing scene, the game caters to all skill levels, ensuring an enjoyable experience for everyone.
Unleash the Smurf-tastic Chaos
Smurfs Kart delivers an array of thrilling gameplay features to keep players on their toes. Utilize the vibrant world around you to your advantage, with bonus items, boost pads, ramps, destructible boxes, and cunning shortcuts to gain the upper hand. In the heart-pounding races, where eight Smurfs compete for victory, strategic maneuvering and swift decision-making will be key to crossing the finish line in first place.
Rev Up the Fun with Friends and Family
One of the game's standout features is its inclusive multiplayer options, providing an opportunity for players to smurf together in epic races. Smurfs Kart supports up to four players in split-screen local multiplayer, ensuring that friends and family can join in on the fun. Experience the thrill of competition firsthand as you race side by side, vying for that coveted top spot.
Race Against Time, Chase the Leaderboards
For those seeking to test their skills against the best, the game offers a challenging "Time Challenge" mode. Attempt to conquer each Smurf's racetrack, setting blistering lap times and aiming to secure your place at the pinnacle of the online leaderboard. Compete against the clock, pushing your limits to emerge as the ultimate Smurf champion.
A Celebration of 65 Years of Smurf Magic
This year marks a significant milestone for the Smurfs as they celebrate their 65th anniversary. Smurfs Kart serves as a delightful homage to these timeless characters, embracing their charm and immersing players in a world filled with nostalgia and joy. As a longtime fan of the Smurfs myself, I couldn't be more thrilled to see them speeding onto our screens once again.
Get Ready for Smurf-tacular Racing!
With its enchanting tracks, iconic characters, and exhilarating gameplay, Smurfs Kart promises to be a delightful addition to the racing genre. Whether you're a devoted fan of the Smurfs or a racing enthusiast seeking a fresh and family-friendly game on Xbox or Playstation, this game has something for everyone. So, mark your calendars for August 22nd, 2023, and prepare to embark on a smurf-tastic racing adventure like no other!
(Note: This article was written with the aim of providing an objective preview of the upcoming video game. The positive opinions expressed are solely those derived from the press release. I am yet to play the game)