As a fan of classic arcade games, I couldn't contain my excitement when I heard about the return of Operation Wolf, one of TAITO's legendary rail shooters from 1987. Being an avid gamer since my Spectrum +2 days, I remember spending countless hours playing the original game and experiencing the adrenaline rush it offered. I think it even had a demo tape on a magazine (Damn, I'm old). Now, Operation Wolf Returns: First Mission VR is set to bring back those cherished memories in a new and immersive way. The explosive trailer that Microids and Virtuallyz Gaming unveiled has me eagerly anticipating its release on July 13th, 2023.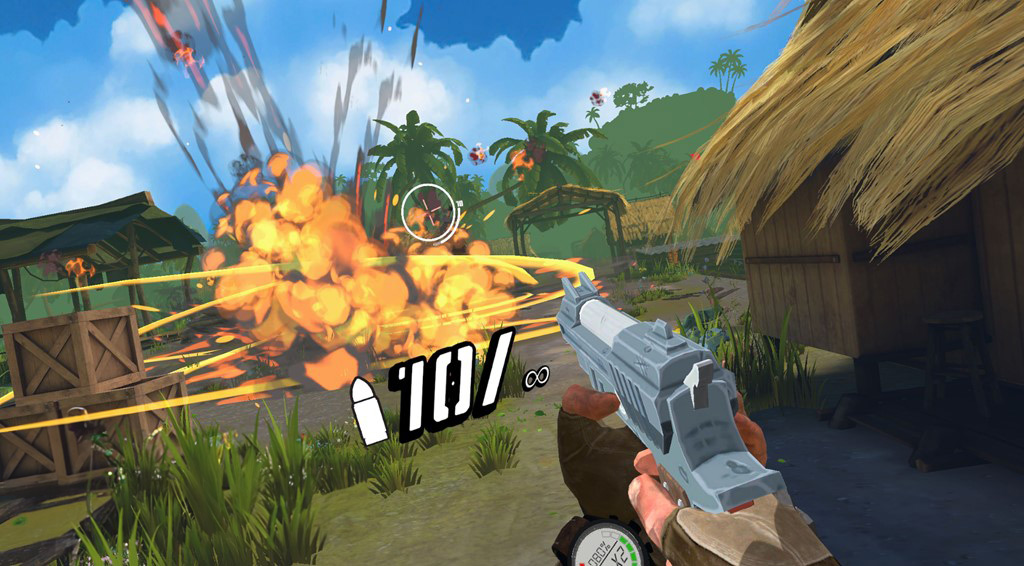 A Faithful Return to Side-Scrolling Rail Shooting Action
Operation Wolf Returns: First Mission VR promises to stay true to the spirit of the original game while introducing a fresh artistic direction. Fans can expect the same non-stop action and intense shooting gameplay that made the original a cult classic. As a special agent, players will take on a new criminal organization led by the enigmatic General Viper. Beyond arms and drug trafficking, the organization has developed a formidable weapon, and it's up to you to dismantle their operation, destroy the weapon, and rescue the hostages held captive in surrounding camps.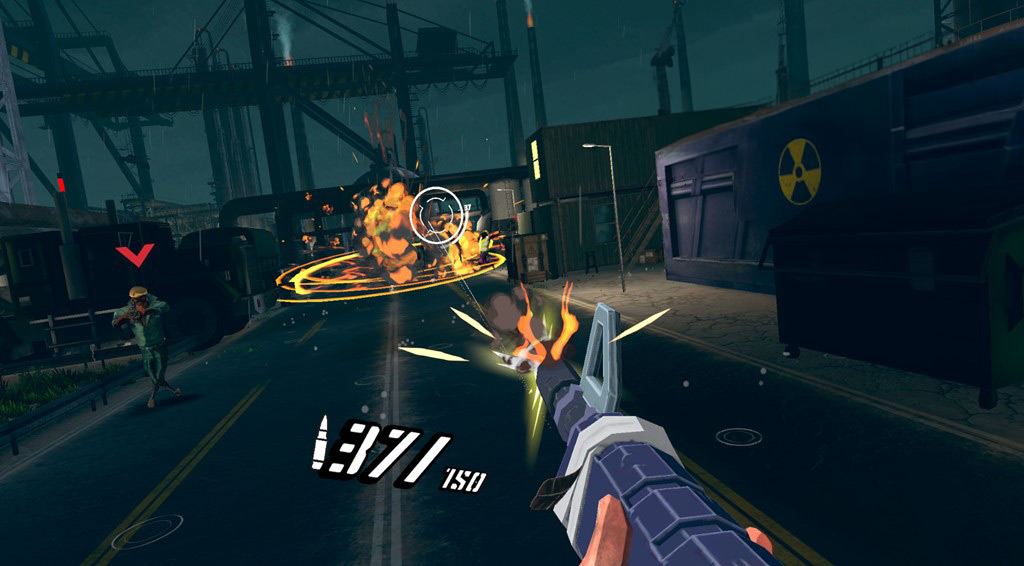 Immersive VR Experience and New Art Style
The addition of virtual reality takes Operation Wolf Returns: First Mission to new heights, offering players an emmersive and captivating gaming experience. Stepping into the shoes of a special agent and facing off against hordes of enemies in VR is an adrenaline-pumping prospect. The new art style breathes fresh life into the game, revitalizing the visuals while maintaining the essence of the original.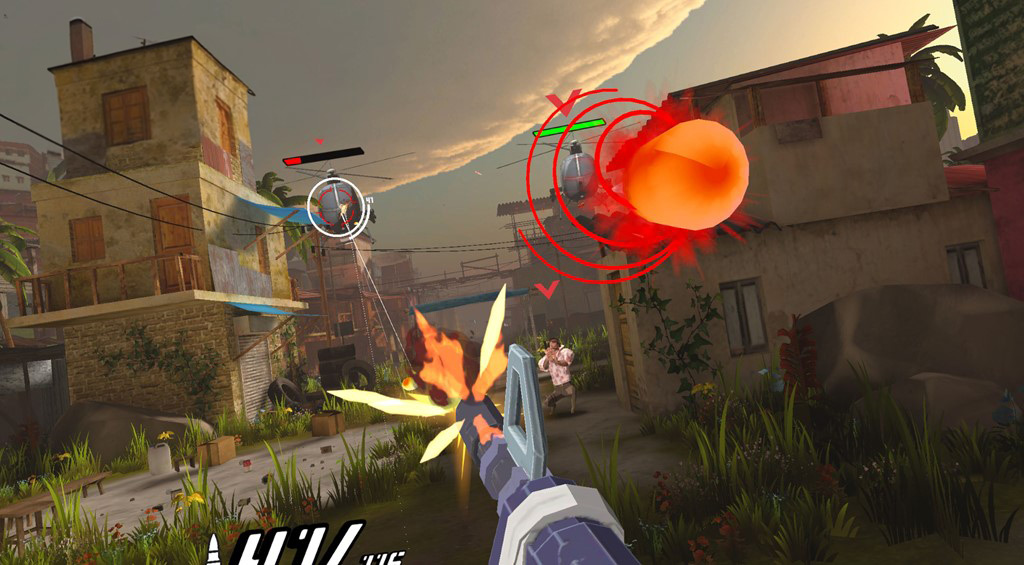 Thrilling Campaign and Survival Mode
Operation Wolf Returns: First Mission VR will feature a solo campaign with six challenging levels, ensuring an action-packed journey for players to embark upon. The campaign's storyline, coupled with intense shooting sequences, promises to keep players engaged and on the edge of their virtual seats. Additionally, a survival mode will test players' skills as they face endless waves of enemies, providing endless hours of adrenaline-fueled gameplay.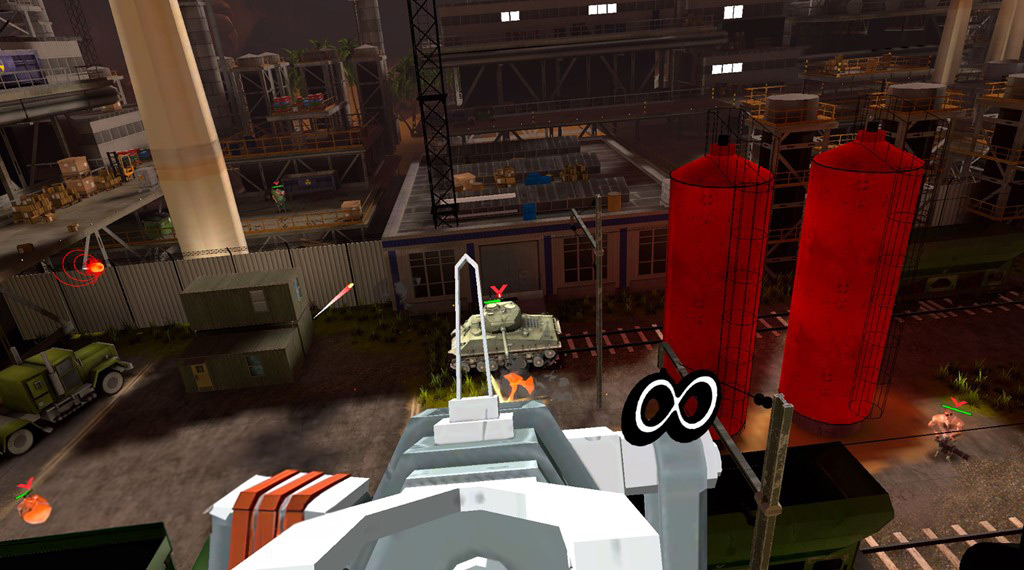 An Arsenal of Weapons at Your Disposal
To combat the criminal organization, players will have access to a full-blown arsenal of weapons, including SMGs, shotguns, grenade launchers, and more. This wide range of firepower adds depth and strategy to the gameplay, allowing players to adapt their tactics to each situation.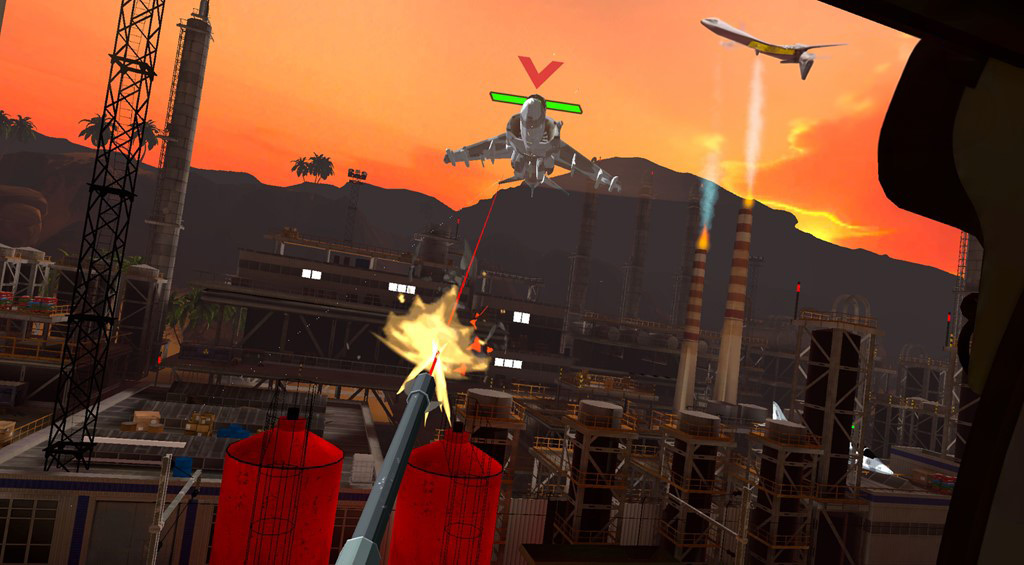 VR Possibilities and Nostalgic Potential
Operation Wolf Returns: First Mission VR showcases the potential of virtual reality gaming. As a fan of classic arcade on-rail shooters like Alien: The Gun, Time Crisis, and House of the Dead, I can't help but imagine how fantastic these titles would be in VR. The immersion and interactivity that VR brings to the table have the potential to elevate the genre to new heights.
Operation Wolf Returns: First Mission VR is set to launch on July 13th, 2023, and will be available on Steam VR, Meta Quest 2, PlayStation VR 2, and Pico 4. For those who prefer a non-VR experience, a digital version of Operation Wolf Returns: First Mission will be released in Fall 2023 on PlayStation 4, PlayStation 5, Nintendo Switch, Xbox One, Xbox Series S, and PC.