I'm absolutely thrilled to share with you the launch of Killer Frequency, an '80s black comedy slasher adventure developed by Team17 Digital. This groovy game invites players to step into the shoes of Forrest Nash, a washed-up DJ and presenter of "The Scream" late-night show. Available today on consoles, and even in a dedicated VR version for Meta Quest 2, Killer Frequency promises a nostalgic journey filled with suspense, mystery, and killer tunes.
Setting the Stage for Suspense and Dark Humor
Set in a small Midwestern US town, Killer Frequency takes players on a thrilling adventure as Forrest Nash, a radio DJ attempting to aid listeners and callers who find themselves being pursued by a mysterious masked killer. The game's '80s black comedy vibes create a unique atmosphere, blending suspenseful moments with dark humor.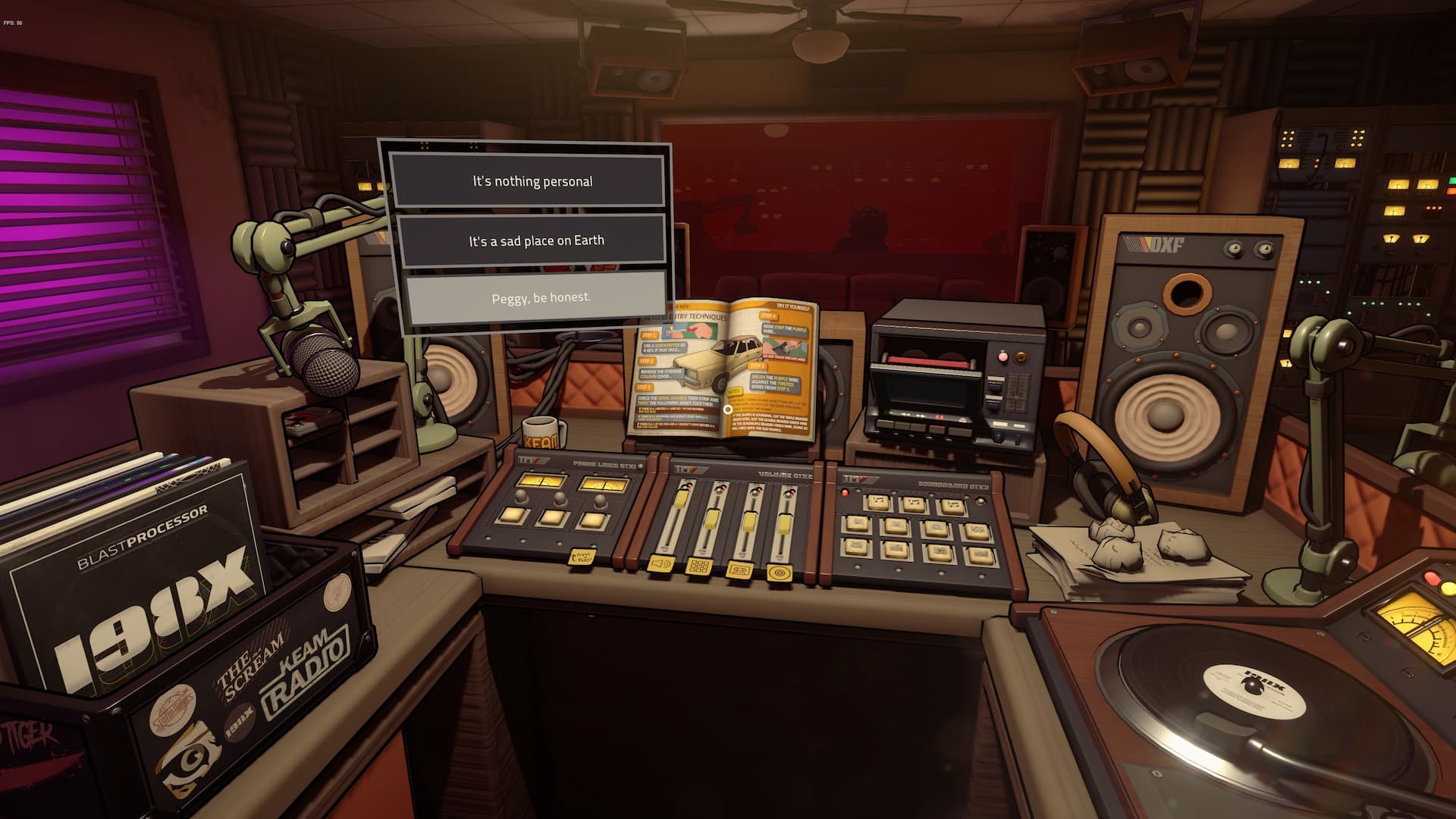 Guiding the Fates of Late-Night Listeners
As players assume the role of Forrest Nash, they will take control of the switchboard and explore an authentic 1980s radio studio. It's your responsibility to guide the fates of the late-night callers who are being hunted. Answer calls, gather clues, make decisions, and solve satisfying puzzles to help each caller survive the night. The choices you make will determine their fate, adding a thrilling sense of consequence to your actions.
Interact with Larger-Than-Life Personalities
Killer Frequency offers players the chance to interact with a variety of eccentric personalities, including callers, potential suspects, and a charismatic producer. These larger-than-life characters bring the game's world to life, providing engaging conversations and unexpected twists. Alongside the gripping gameplay, you'll be treated to a jukebox filled with '80s-inspired tunes, setting the perfect backdrop for the chilling events unfolding around you.
Choose the Path of Salvation or Broadcast their Demise
Each caller presents a unique challenge. As Forrest Nash, you'll have to choose from a variety of conversation options when interacting with them. Will you guide them to safety, doing everything in your power to help them escape the killer's clutches? Or will you make shocking decisions, broadcasting their last moments live on air? The power rests in your hands, and the consequences will be far-reaching.
From Flat Screen to Virtual Reality
Killer Frequency offers players the flexibility to experience the game on both flat screens and in virtual reality. Built from the ground up with a dedicated VR version for Meta Quest 2, the game ensures an intense experience for those seeking the ultimate level of immersion. Whether you choose to play on PC, consoles, or don a VR headset, Killer Frequency delivers a unique and captivating gameplay experience.
I will be getting my hands on the VR version and will have a full review soon.