In a world overrun by zombies, a police officer named Ben wakes up in a hospital after a devastating accident. As he explores the city, he discovers the grim truth – the government has failed, and the fate of humanity hangs in the balance. Joined by the resourceful doctor Barbra, they embark on a treacherous journey to Ben's police station, encountering horrors beyond imagination. This storyline seems familiar…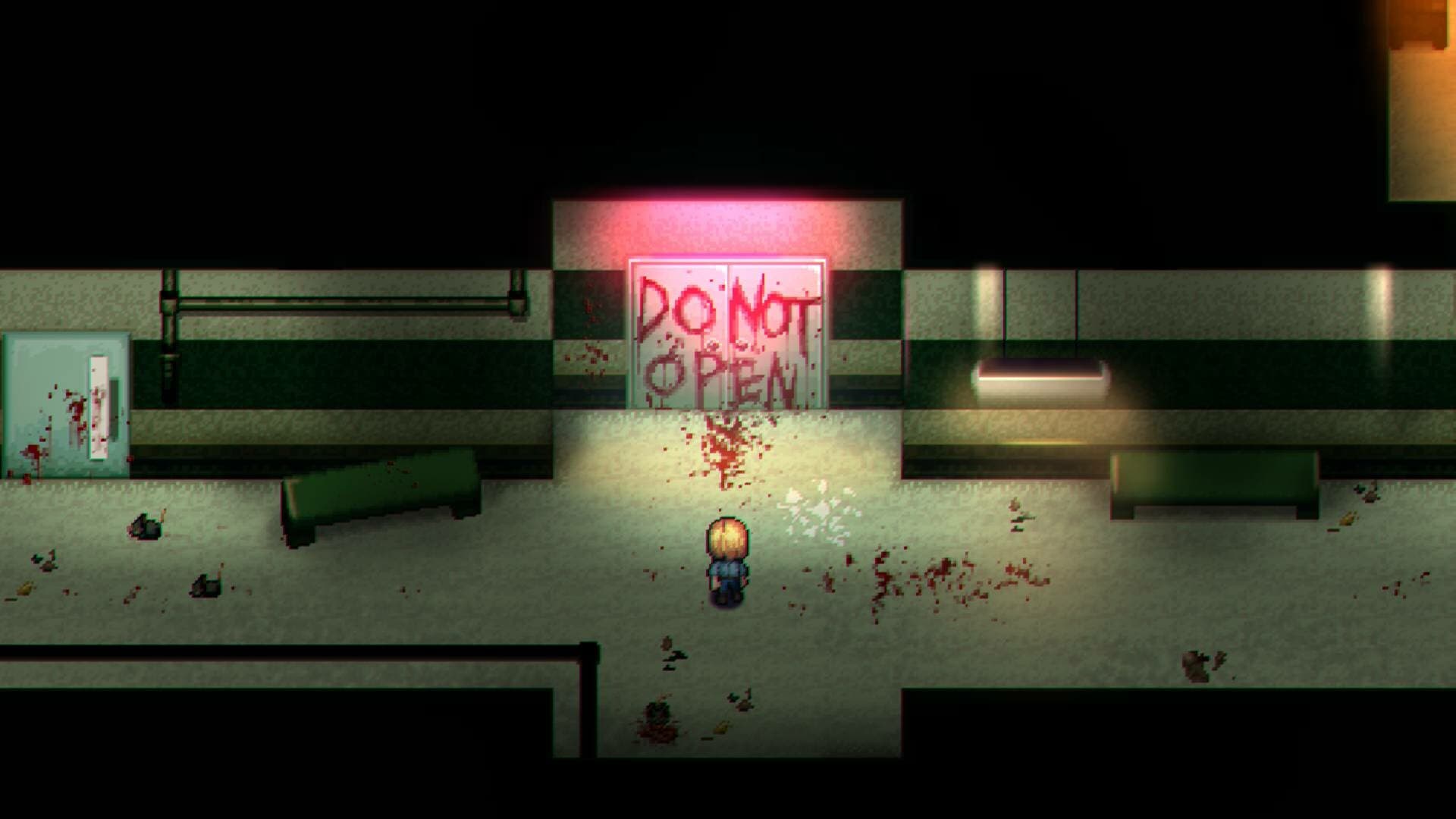 An Homage to Classic Zombie Works
Raging Bytes pays homage to iconic zombie movies and TV shows the game aims to deliver an enthralling story filled with chance encounters, tense conflicts, and heart-wrenching moments. Prepare to experience the full range of human emotions as you navigate through a world consumed by the undead.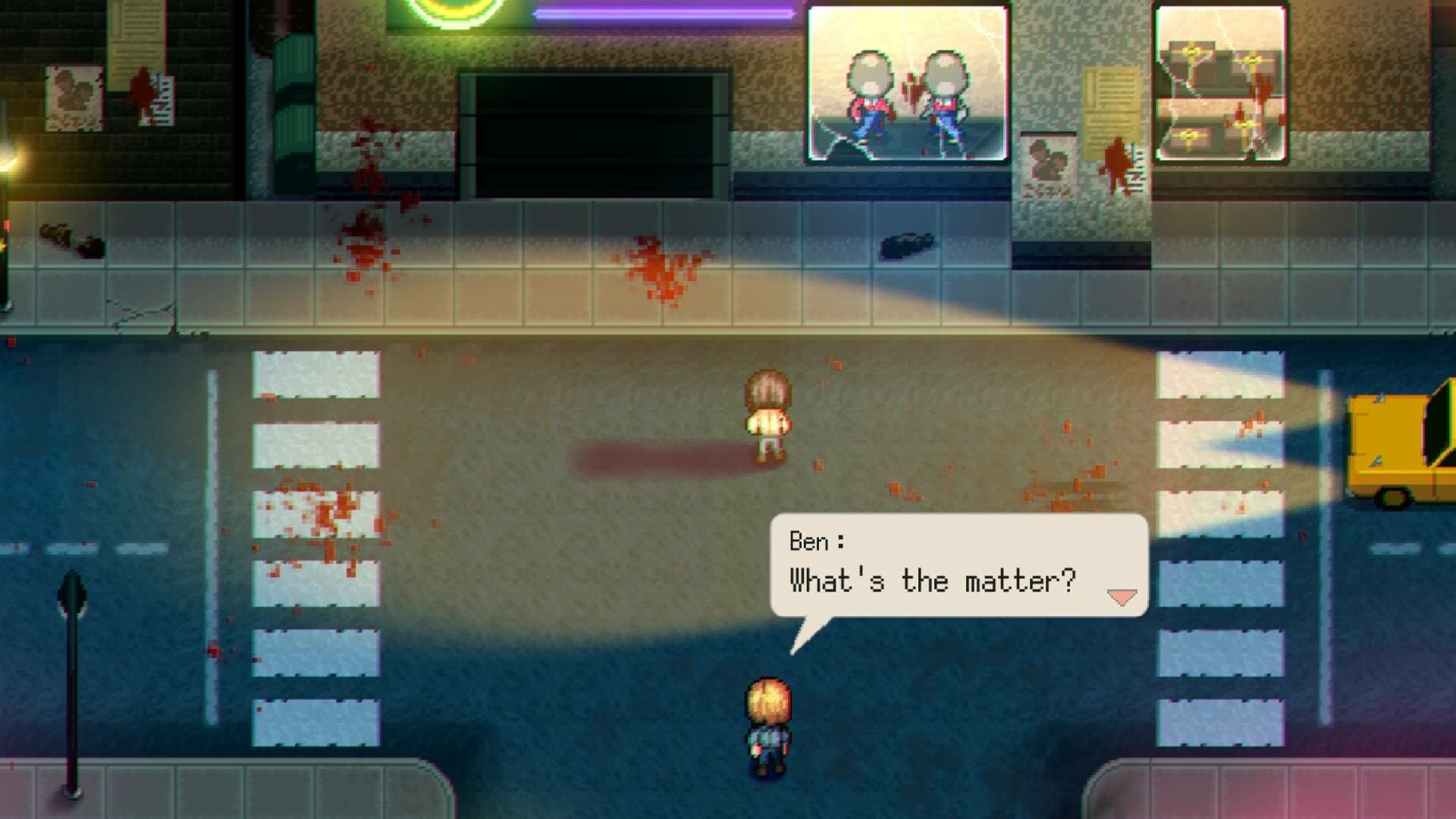 Pixelated Terror and Suspense
With its captivating pixel art style and well-crafted narrative, Raging Bytes offers a unique blend of horror and satisfaction. Engage in thrilling turn-based battles against hordes of zombies, strategically managing your stamina and conserving ammunition. Each encounter is a test of survival, as you confront zombies exhibiting eerily familiar behaviors from their past lives. Brace yourself for an unforgettable journey through pixelated terror.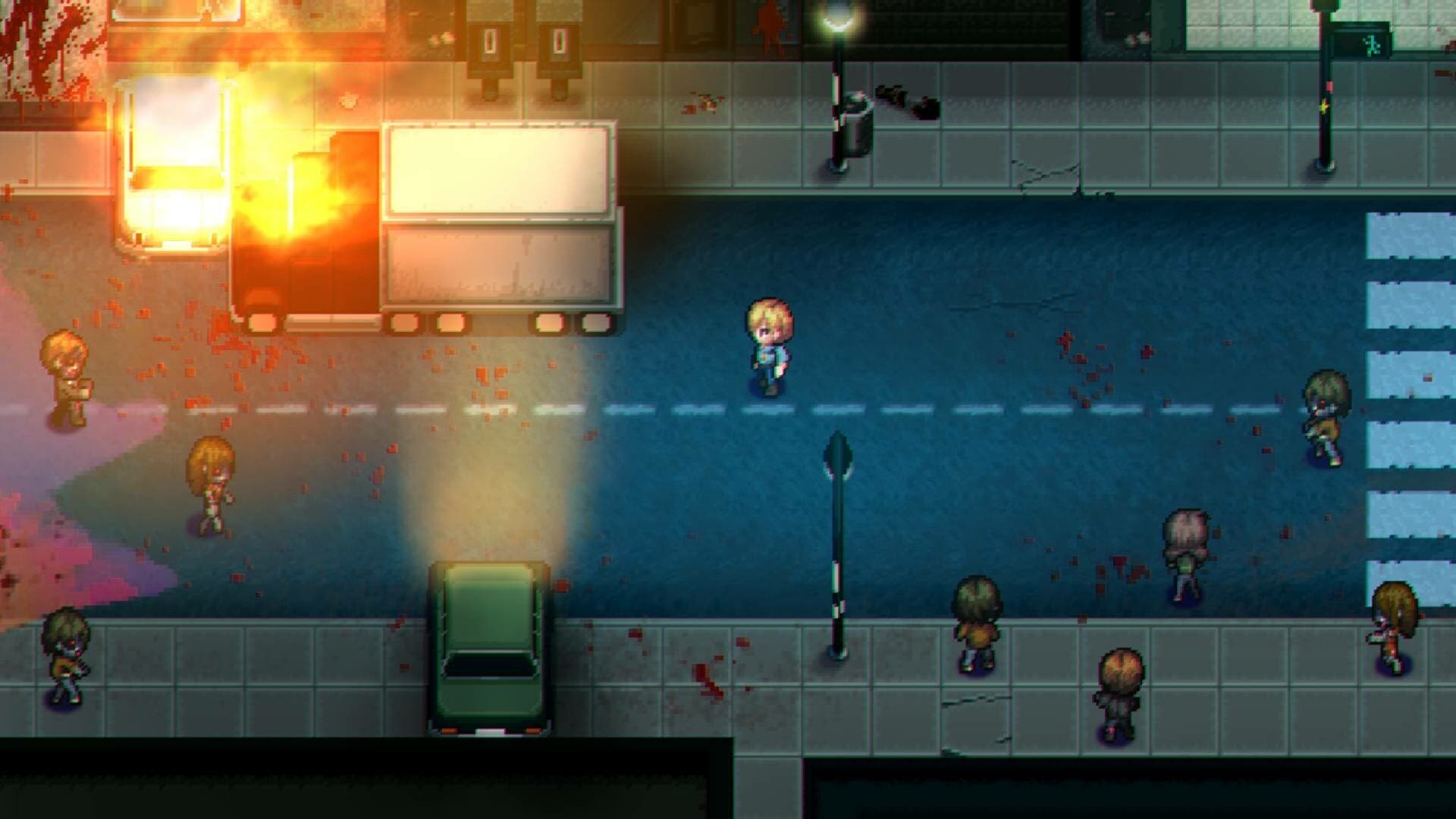 Scavenge for Survival
Supplies are your lifeline in this desolate world. Every bullet counts, and every resource discovered can mean the difference between life and death. Explore buildings, rummage through abandoned cars, and even search the remains of fallen zombies to maximize your chances of survival. Leave no stone unturned in your quest for essential items that could save your life.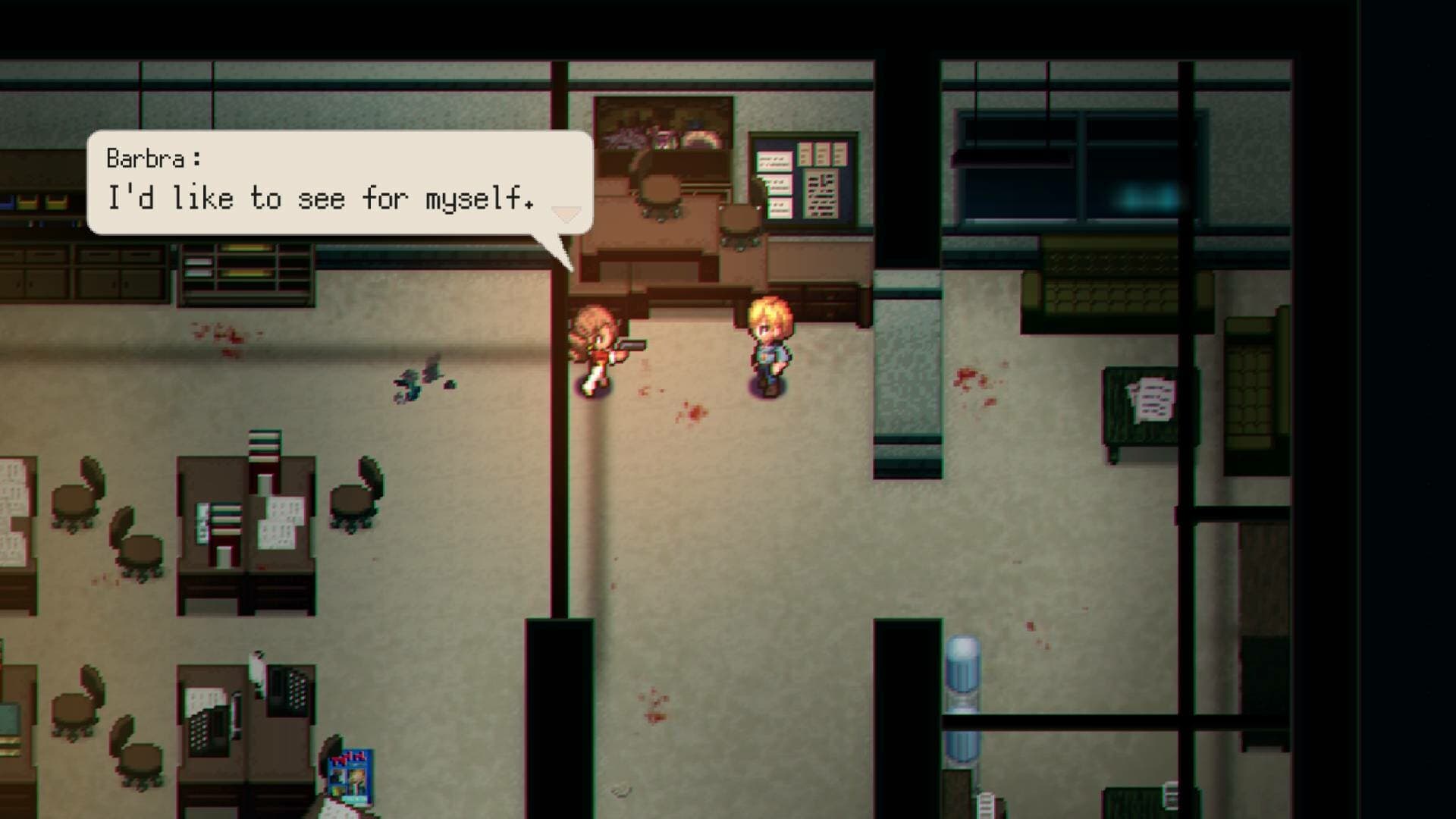 Unleash the True Challenge
For those seeking an even greater test of their survival skills, Raging Bytes offers additional difficulty levels. Choose between Hard and Nightmare modes, where every decision becomes critical and danger lurks around every corner. In addition, a newly introduced scoring system records your progress, item acquisitions, and zombie encounters. Aim for the ultimate survival and strive for the highest score, showcasing your mastery of the game.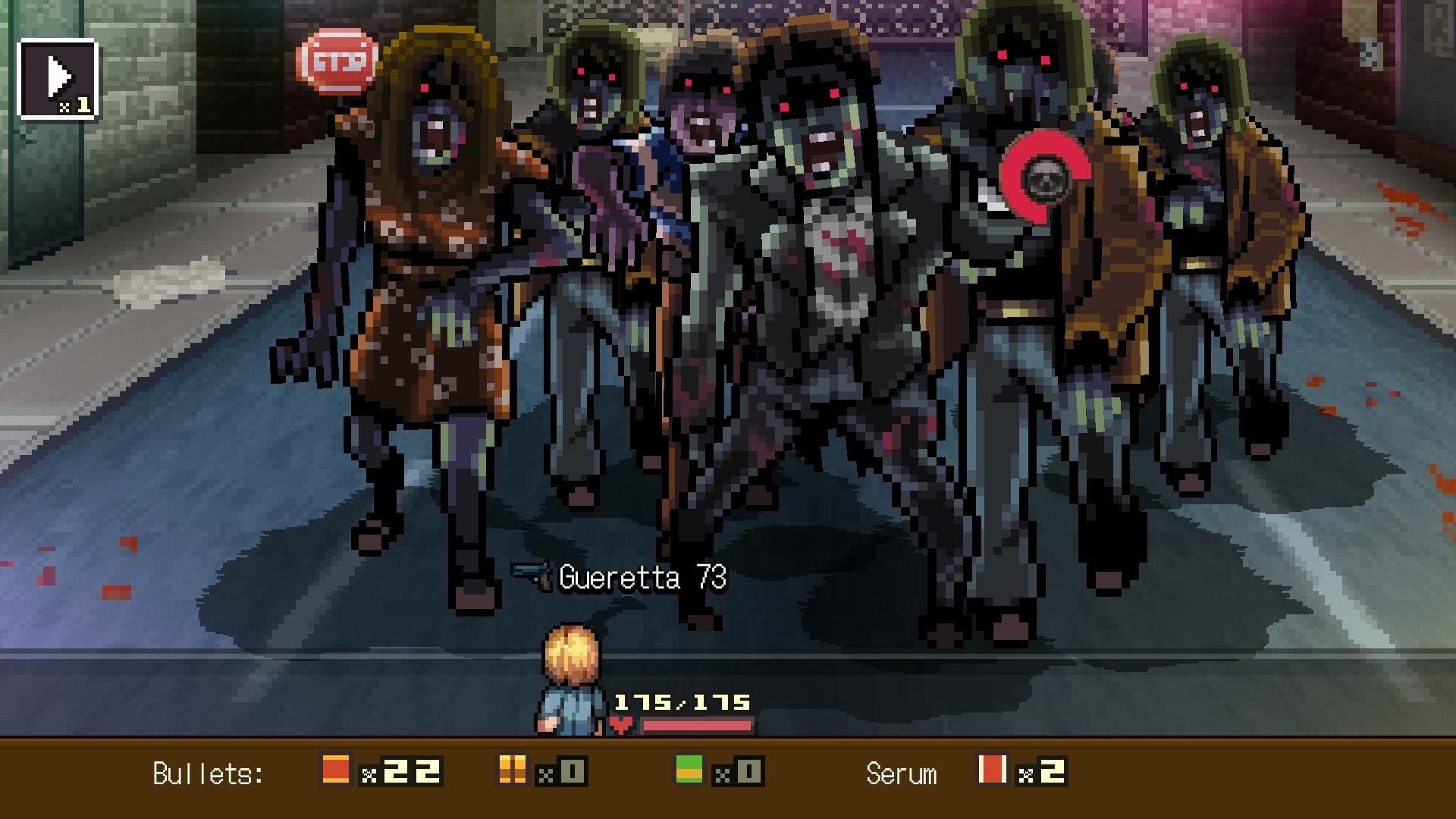 A Zombie RPG Adventure That Will Leave You Breathless
Raging Bytes is a game that combines the nostalgic charm of a 90's Super Nintendo zombie game with modern storytelling and gameplay mechanics. Prepare to be immersed in a world of pixelated terror, where every step brings you closer to either salvation or a gruesome demise.
AI helped me create this!