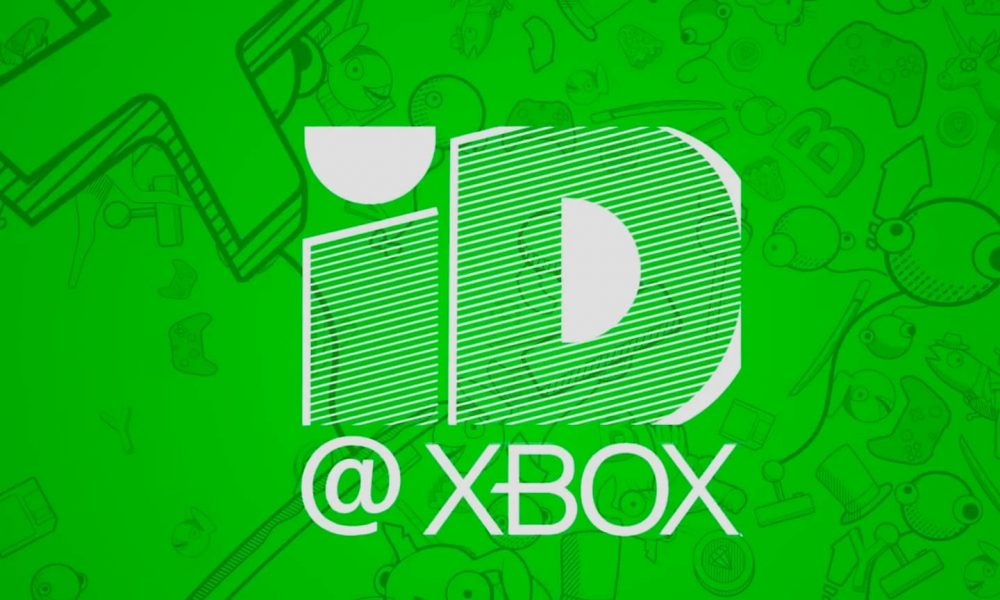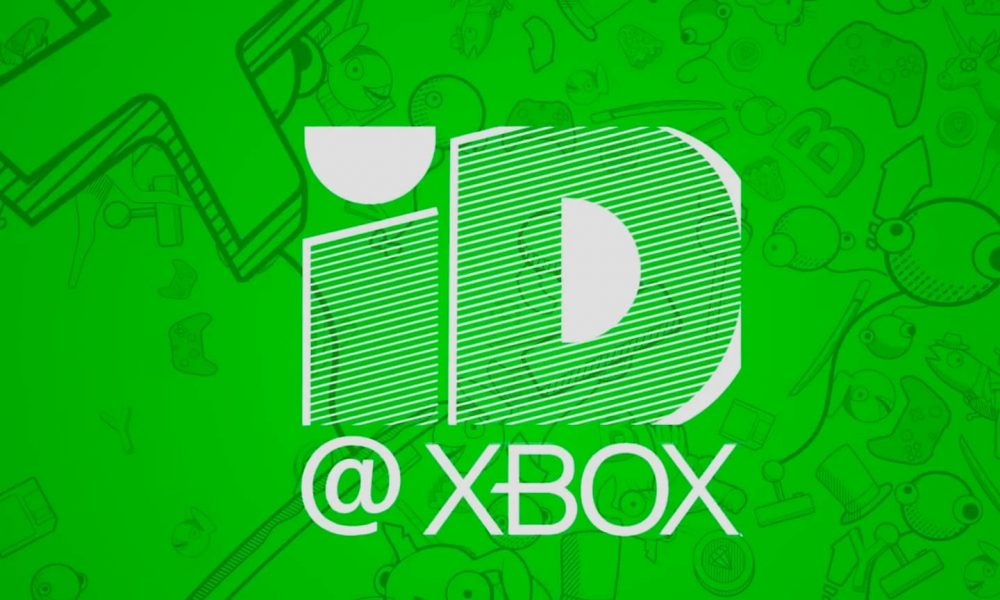 Last night, I watched the entire ID@Xbox Digital Showcase, and there are some great games on the horizon The showcase brought us a stunning array of indie titles from classic RPGs to spine-chilling horrors, there's something for everyone!
Axiom Verge 2: A Journey into Mystery and Adventure!
First up, we have the long-awaited Axiom Verge 2, the sequel to the critically acclaimed Axiom Verge. I am a big fan of retro platformers and I'm even working on one myself at the moment. This game takes us to an alternate Earth-like world, filled with the remnants of a high-tech civilization. Prepare to hack machines, battle fearsome monsters, and explore the enigmatic Breach, a parallel reality brimming with its own perils. Fans of the first game won't want to miss a single hidden item or upgrade as they delve into the mysteries of Axiom Verge 2. The good news… It's available now on Xbox.
Birth: Crafting a Friend in the City!
Next up, we have Birth, a unique game both visually and conceptually that takes you on a journey through a bustling city. To combat the loneliness that plagues your character, you decide to create a friend from spare bones and organs found in the urban landscape. Solve physics-based puzzles, explore lovingly hand-drawn locations like museums and bookstores, and unravel the secrets of this intriguing world. Birth launches on Xbox on July 28, and I, for one, can't wait to dive into this weirdly wonderful experience.
Dreamers: Embark on a Captivating Adventure!
I got a little lost and confused by this one, the voice-over talked about what Grandma might do in a bustling city, a mountain town, or island village and then it switched to third person and a young boy got in a boat. After looking up some information about it it said 'Get ready to be transported to a world of wonder, puzzles, and unforgettable stories with Dreamers!' Developed by PlaySys, this adventure game invites players to join the journey of three protagonists—a curious boy, a brave girl, and a visionary robot—as they forge unbreakable bonds of friendship. I am still confused but with its visually stunning low-poly 3D graphic style Dreamers might be fun if I ever figure out what it's all about.
Everspace 2: Soar Through the Stars!
Everspace 2 is set to take the space game genre to new heights. Building upon the success of its predecessor, this spacefaring adventure offers a 30+ hour campaign, over 100 handcrafted locations, 9 ship types, and 7 companions. As a fan of the original Everspace, I can't wait to experience the expanded gameplay and the engaging narrative that awaits us in this semi-open-world RPG. Whether you're exploring uncharted space, upgrading your equipment, or battling enemies, Everspace 2 promises an exhilarating adventure.
Hellboy Web of Wyrd: Unleash Your Inner Hero!
This looked amazing! Step into the shoes of the iconic Hellboy himself in Hellboy Web of Wyrd! Developed in collaboration with Dark Horse Comics and series creator Mike Mignola, this action-brawler-roguelite promises intense battles and a gripping storyline. I'm personally thrilled to see Hellboy brought to life in such a captivating way, and I can't wait to punch, dodge, and blast my way through the mysterious Web of Wyrd. Also, the fact that Hellboy was voiced by the legendary Lance Reddick (who died in March of this year) also makes it one to keep an eye on.
Jackbox Party Pack 10: Bring on the Laughter and Fun!
The Jackbox Party Pack series is back with not one, but two new games in its latest installment! This is a staple at Christmas as these games are guaranteed to bring laughter and entertainment to any party or gathering. The first game, Timejinx, takes trivia night to a whole new level by adding a time-travel twist. It's a high-stakes trivia game that immerses you in a unique experience hosted by the acerbic Jerri Rigg.
Next up is Hypnotorious, a game where you and your friends participate in a virtual stage show led by a mysterious hypnotist. You'll each take on different characters and try to deduce each other's identities. With engaging gameplay and hilarious moments, these new additions to the Jackbox Party Pack series are sure to be a hit at your next gathering!
Karateka: The Making of a Video Game Legend!
Digital Eclipse is taking us on an extraordinary journey with their Gold Master Series, starting with The Making of Karateka. This self-published game is a true gem, offering an in-depth exploration of the making of a single video game. It includes playable versions of the original game, video interviews, design documents, and even unreleased playable prototypes. As a fan of gaming history, I'm thrilled to see such a comprehensive tribute to a game that changed the industry. The Making of Karateka is an absolute must-play for any gaming enthusiast.
Monolith: Requiem of the Ancients: Prepare for an Epic Adventure!
Adventure awaits in Monolith: Requiem of the Ancients! Immerse yourself in the mystical world of Gliese, where dark forces threaten its very existence. As the chosen hero, Astor, you must unlock the secrets of the past and collect legendary weapons to thwart an unholy ritual. The captivating combat system, featuring combo-based battles and the arcane Runic Swarm, promises thrilling gameplay and epic battles.
MythForce: Join Forces for a Roguelike Adventure!
OMG – This one looked just like the classic cartoons of the 80's. If you are old enough to remember cartoons like He-Man and Dungeons and Dragons, this roguelike adventure will take you back. MythForce is here to deliver an exhilarating experience with its four-player online cooperative multiplayer. Set in the ever-changing Cursed Lands of Eldryth, this game will put your teamwork to the test as you face perilous foes. Gather your friends, equip yourselves, and prepare for an unforgettable adventure. MythForce arrives on Xbox on September 12, 2023, and I, for one, am counting down the days!
Rain World: Downpour – Survive in a Broken Ecosystem!
Prepare to immerse yourself in the atmospheric world of Rain World: Downpour. In this game, you'll take on the role of a nomadic slugcat, navigating a broken ecosystem while hunting for food and avoiding larger predators. The sequel introduces new slugcats and expands upon the haunting landscape of the original game. Will you survive in this unforgiving food chain? Rain World: Downpour offers a unique and challenging experience that will keep you on the edge of your seat.
Roman Sands RE:Build – Uncover the Truth in a Surreal Adventure!
Roman Sands RE:Build invites you to a surreal and mind-bending adventure set in a decaying zoological research facility. As you navigate this crumbling world, guided by a distant voice on the radio, prepare for your perceptions to be shattered. This genre-blending masterpiece, created by the minds behind the IGF award-winning Paratopic, promises to deliver a captivating narrative filled with adventure, puzzle-solving, horror, and survival simulation. Keep an eye out for this genre-defying gem!
Scarlet Deer Inn: Embark on an Embroidered Narrative!
Get ready for a unique mix of adventure and platforming with Scarlet Deer Inn. This embroidered narrative platformer offers an emotional story, intriguing characters, and challenging gameplay. With its hand-painted backgrounds inspired by Studio Ghibli movies, Slavic folklore, and medieval Europe, Scarlet Deer Inn is a visual delight. Prepare to explore a dark dungeon, encounter monsters, and uncover optional backstories and bonus locations. This game is a true testament to the artistry of indie developers.
Sea of Stars: Embrace the Power of Eclipse Magic!
Sea of Stars, a turn-based RPG inspired by the classics, invites you to embark on a grand adventure as one of the Children of the Solstice. Combining the powers of the sun and moon, you'll wield Eclipse Magic to fend off the monstrous creations of the evil alchemist known as The Fleshmancer. With a demo available now and pre-orders open, this game offers a taste of its dungeon crawling, combat mechanics, and immersive world. Don't miss your chance to be part of this epic journey!
Second Wave: Join the Endless War for the Arcane Stone!
Prepare for an easy-to-play but hard-to-master experience with Second Wave, a free-to-play online multiplayer hero-based shooter MOBA set in the world of Armantia. Choose your legendary hero or exile and fight for the powerful Arcane Stone. Domination and 3-Way Battle are just the beginning of the thrilling game modes available. With additional modes in active development, Second Wave promises hours of intense gameplay and strategic battles. Join the war and show off your skills!
Solace State: Unravel a Corporate Biotech Conspiracy!
In Solace State, you'll step into the shoes of Chloe, a young hacker fighting against a corporate biotech conspiracy. As you navigate political plots and build relationships, your choices will shape the fate of the world and its inhabitants. With its beautifully illustrated characters and immersive narrative, Solace State offers an experience that blends gameplay and storytelling seamlessly. Can you restore hope for the people and retain your humanity in this captivating world?
Stray Souls: A Silent Hill-Inspired Thrill!
Fans of the Silent Hill series, rejoice! Stray Souls captures the essence of the iconic horror franchise and takes it to new heights. With the legendary Akira Yamaoka as a special guest composer, this game promises an unforgettable experience. Immerse yourself in the atmospheric world of Stray Souls and prepare to be thrilled by the chilling soundtrack. This collaboration is a dream come true for horror enthusiasts, and I can't wait to dive into this spine-tingling adventure!
Stumble Guys: Stumble and Battle with Friends!
Stumble Guys, the worldwide phenomenon on mobile, is making its way to consoles, and Xbox players are in for a treat! This fast-paced, highly social game is known for its accessible and competitive gameplay. With imaginative levels, varied events, and new mechanics, Stumble Guys offers countless ways to battle with friends and be the last Stumbler standing. It's time to embrace the joy of stumbling and share epic moments with your friends on Xbox Series X|S and Xbox One!
The Texas Chain Saw Massacre: Face Your Nightmares!
Step into the world of the iconic 1974 horror film The Texas Chain Saw Massacre with this third-person asymmetrical horror experience. Play as one of the notorious Slaughter family members or their victims as you navigate the twisted and terrifying world created by Leatherface and his cannibalistic kin. The strategic 3v4 team-based multiplayer gameplay promises a truly immersive experience that fans of the franchise won't want to miss. Brace yourself for the horror that awaits!
Vampire Survivors – Local Couch Co-op: Unleash Chaos with Friends!
Vampire Survivors knows that everything is better with friends, and that's why they're introducing a local 4-player couch co-op mode. Engage in bullet hell chaos alongside your besties as you face challenging levels and test your friendship. Switch seamlessly between single and co-op play, and discover the true meaning of cooperation as you navigate this thrilling game. Get ready for hours of laughter, excitement, and unforgettable moments!
Worldless: Enter a Mind-Bending Adventure!
Worldless takes you on a journey between the physical and astral planes within a shapeless world. With its stylized 2D adventure platforming, turn-based combat, and interpretative narrative, this game offers a unique and immersive experience. Embrace the unknown and unlock infinite possibilities as you explore this mesmerizing world. Get ready for an adventure that will challenge your perception and leave you longing for more!
It's truly remarkable to see the incredible diversity and creativity in the indie game scene showcased by ID@Xbox. These games, crafted by talented developers, offer unique experiences that immerse players in captivating worlds. I can't express enough appreciation for ID@Xbox and their commitment to highlighting the amazing work of indie developers.
So, fellow gamers, mark your calendars, prepare your consoles, and get those hard drives ready for an exciting lineup of games that will take you on unforgettable adventures. From thrilling battles in space to heartwarming stories of friendship and discovery, these indie games have something for everyone. Happy gaming!