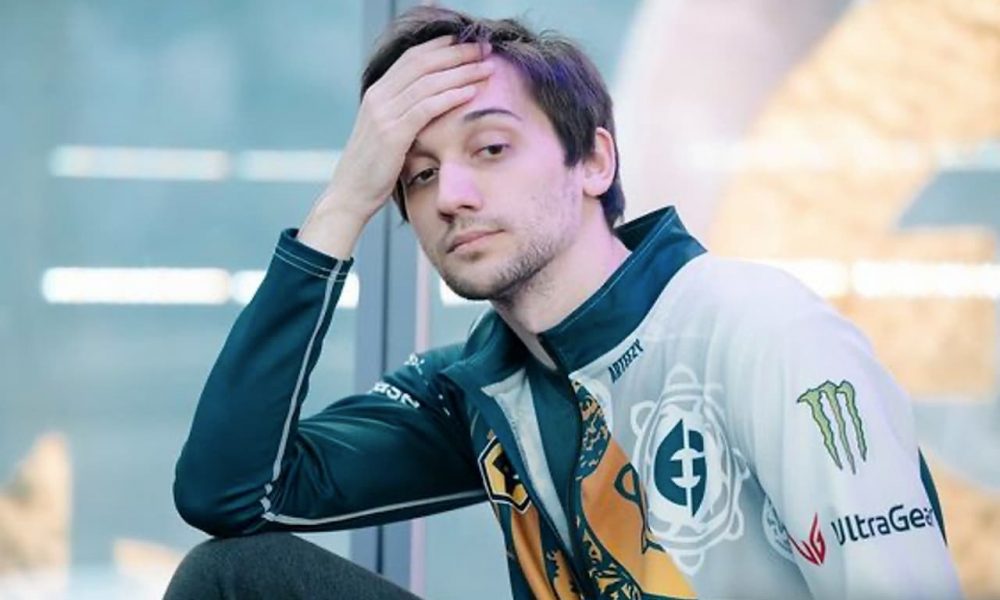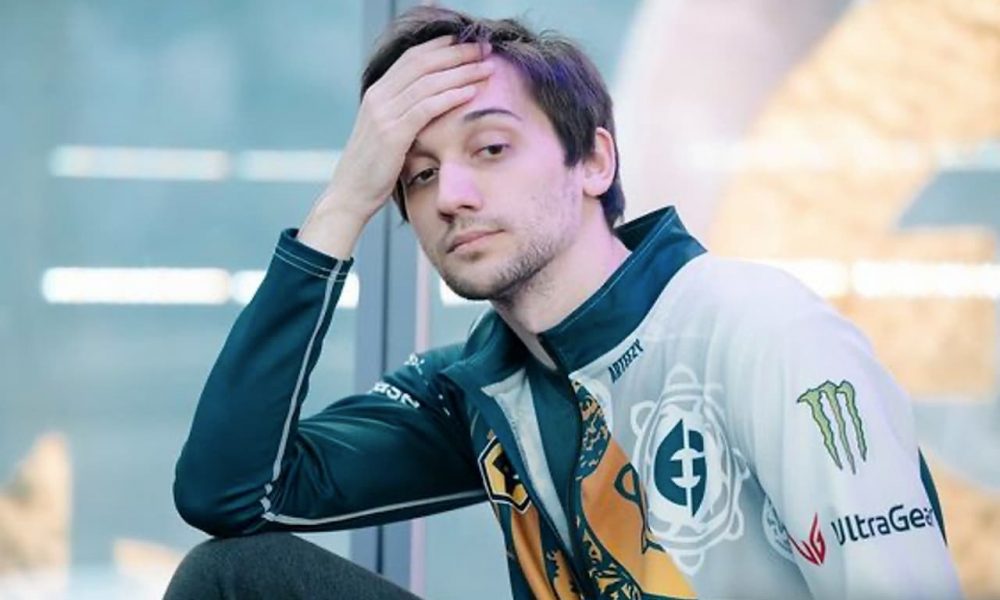 A notable Canadian Dota 2 player named Artour "Arteezy" Babaev was recently asked by his chat to discuss the best team in the current competitive scenario. Arteezy didn't waste any time boldly stating that the obvious solution was Gaming Gladiators. With victories in the last three competitions, including the Lima Major 2023, Dreamleague Season 19, and Berlin Major 2023, Gaimin Gladiators has demonstrated unmatched supremacy over its rivals. Arteezy delved into the team's hero pools in his open response, praising Marcus "Ace" Hoelgaard's outstanding performance with Doom and Quinn "Quinn" Callahan's skill with Pangolier. Arteezy said Quinn might be looking for new challenges outside his escapades with Pangolier, according to the best Dota 2 odds , GGBet, where you can bet on your favorite dota 2 team!
Gaming Gladiators Are Described as Unquestionable Champions by Arteezy, Credits Ace and Quinn
Beyond naming Gaming Gladiators as the top team in the current Dota 2 scenario, Arteezy's astute analysis goes further. He highlights the individual skills of the team's major players, displaying their versatility and tactical awareness of the meta. Ace, who plays Doom, and Quinn, who has shown awareness of Pangolier's overwhelming strength in the most recent patch, successfully used their heroes to win victories in the previous two majors.
Arteezy said:
"In my perspective, which is the best team? It's the Gaimin Gladiators. That much is certain. They are the best team, without a doubt. In the chat room, is that Quinnao? No, it can't be. Quinn is aware that Pangolier is utterly broken, after all. He's won two majors by physically swashbuckling, so he's probably tired of people just swashbuckling (Pangolier's initial skill). Quinn has won by swashbuckling, and Ace has won twice by dooming, so I'm sure he's sick of it. In my opinion, he may now choose to succeed with Void Spirit rather than trying to win three majors by swashbuckling.
In addition to making a lighthearted jest about how Quinn has "Swashbuckled" his way to two major triumphs, Arteezy also makes the implication that Quinn might be getting sick of winning with Pangolier and might want to employ Void Spirit to win the next major. Arteezy's astute observations highlighted Gaming Gladiators' outstanding Dota 2 competitive scene performance. After claiming three consecutive tournament victories, the team has shown to be a strong force. His hypothesis that Quinn might be interested in playing Void Spirit for his third major victory adds an intriguing twist to the tale that universal heroes are too powerful in the current patch, analogous to his assessment of Pangolier.
During a recent Dota 2 stream, questions were raised over Arteezy's friendship with fellow player Miracle. Arteezy jokingly responded that he chats to Amer "Miracle" Al-Barkawi daily. The two players' friendly exchange shows the Dota 2 community's respect and camaraderie for one another. Regardless of how enjoyable the conversation was, the public eagerly awaited Miracle's return despite the player making no formal announcements to that effect. Respected Dota 2 competitors Quinn "Quinn" Callahan and Max "qojqva" Bröcker recently checked out Miracle's matches on Dota 2 Pro Tracker.
These open matches stoked rumors that Miracle might be gearing up for a return to the competitive Dota 2 scene. His devoted following eagerly awaited any indications of his comeback in the hopes of seeing his extraordinary abilities in action once more. However, it looks less and less probable that Miracle will confirm a return for this season as the season draws to a conclusion and The International 12 approaches.
The amicable ties and friendly banter among top Dota 2 players are brought to mind by Arteezy's lighthearted comments regarding his frequent discussions with Miracle. Miracle's brief stay with Nigma Galaxy and subsequent defeat in DreamLeague Season 19 only heightened the mystery around his future in the sport. The season's end and the impending International 12 may lower hopes for Miracle's return shortly, despite the anticipation of his followers.

In the professional Dota 2 arena, Artour "Arteezy" Babaev is well-known. Since his 2013 debut and subsequent rapid ascent to prominence, Arteezy has regularly excelled at the top of the Dota 2 ladder. For the Evil Geniuses squad, he presently fills the carry position. Arteezy was first known for his BabyRage to emote (a Twitch emote meant to parody someone having a tantrum without cause), but with time and experience, he has developed a much more friendly attitude. His mechanical skills alone, which included farming strategies, team fight positions, item efficiency, team chemistry, game sense, and a sizable hero pool, were the talk of the town's talk when he entered the Dota 2 professional scene. In each of these facets of Dota 2, Arteezy has been at the forefront of innovation. While most players would reach their prime and cease improving, he has kept progressing. Arteezy became well-known in the scene as one of the best mid-layers in the entire globe during the TI4-TI5 era. The player has since decided to take on the carry role. During one of his streams, Arteezy explained why he stopped playing in the mid-lane and now plays the carry role.
He said:
"From memory, I think I was in a phase where I didn't like the direction of mid or something like that.
In my opinion, many mid-lane players experience this, believing that as the mid-lane evolves and progresses, it sometimes contradicts what they have been particularly excellent at. For example, suppose they release a new Salve or alternative tower positioning after you become proficient at trading regen or whatever. In that case, you can feel as though you can no longer perform the task at hand. So you become somewhat demotivated.
Wrapping Up
When he entered the scene in 2013–2014, Arteezy completely changed how mid-lane is played in Dota 2. In the previous Dota 2 paradigm, his extremely effective farming strategies, lane dominance, and game influence were unheard of. The 'farming mid' archetype was invented by Arteezy, and players from the subsequent mid-lane generation like Syed Sumail "SumaiL" Hassan and Amer "Miracle-" Al-Barkawi improved on it.