I am thrilled to share the exciting news that The Sims 4 Horse Ranch Expansion Pack is now available on multiple platforms, including Xbox.
Step into the charming world of Chestnut Ridge and immerse yourself in the essence of American ranch life. Whether you dream of a bustling barn filled with furry companions or a serene cabin amidst the sprawling prairie, every moment in The Sims 4 Horse Ranch Expansion Pack promises authenticity and heartfelt experiences.
Authentic Ranch Life Awaits
Picture this: Waking up to the breathtaking scenery of the iconic American West right outside your ranch. The Sims 4 Horse Ranch Expansion Pack offers a picturesque locale where you can create your dream ranch, be it a traditional cabin or a modern farmhouse. Best of all, you can now welcome Horses into your Sims' families, forming special bonds and caring for every aspect of their lives. Each animal brings something unique to the ranch, and let's not forget that they are absolutely adorable!
From mucking Horse Beds to lending a hand on the ranch, you'll experience the joys and challenges of a working ranch. Keeping your animals happy and well-groomed, harvesting Prairie Grass, and even hiring a Ranch Hand to assist you, life on the ranch is never dull.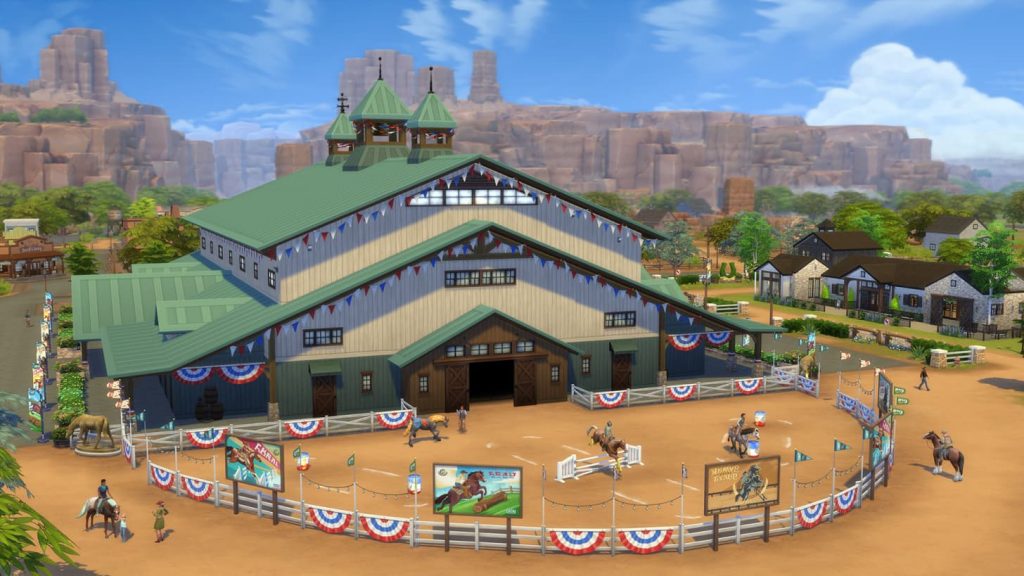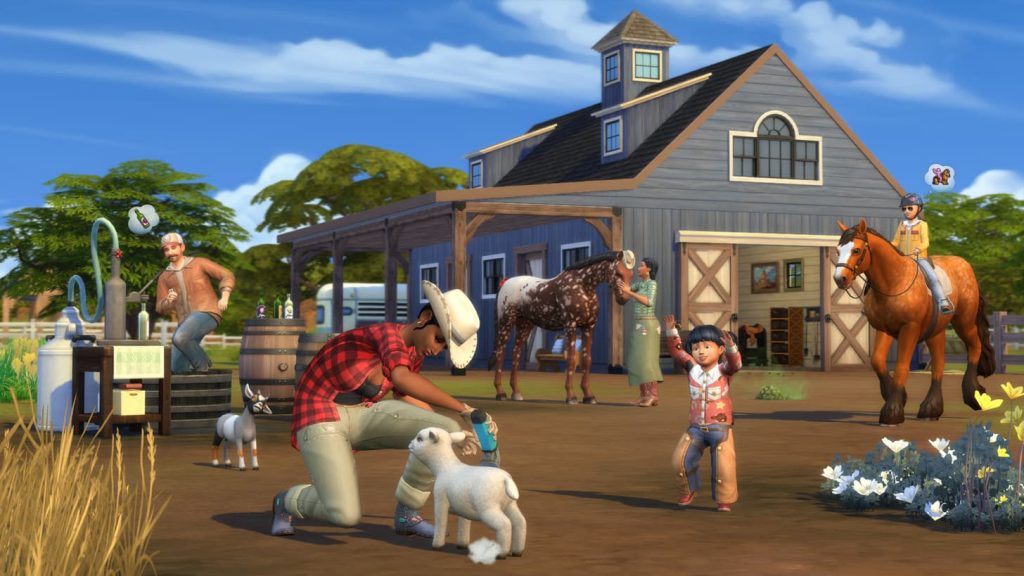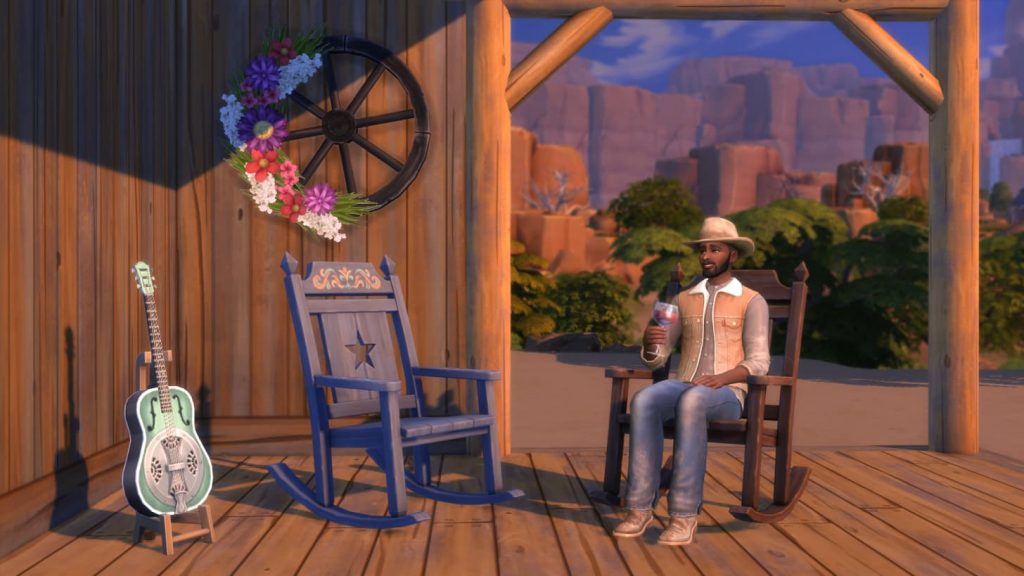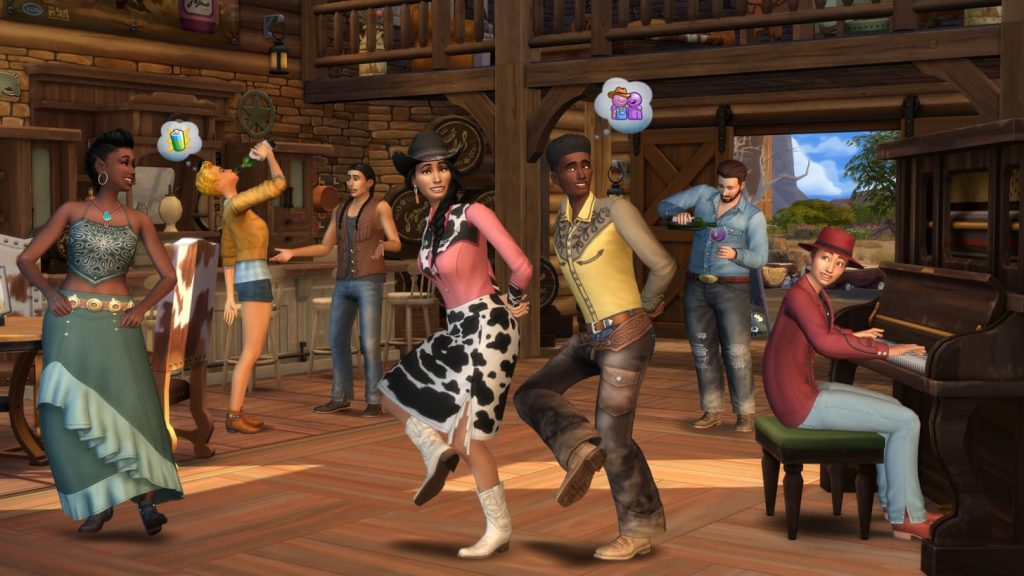 Create, Bond, and Raise Horses
Fans' long-awaited dream of having Horses in The Sims™ 4 has come true! You can now customize these majestic creatures in Create a Sim, or acquire new Horses by rescuing, breeding, or purchasing them. From real-world breeds to various customizations, the possibilities are endless! And the most magical part? Foals can be born on your ranch, inheriting traits from their parents and developing their own personalities. The joy of breeding and raising Foals is an experience you won't want to miss!
Discover Chestnut Ridge and Beyond
Saddle up and explore Chestnut Ridge, a rustic world that pays homage to the vast landscapes of the American West. Ride your Horse into town to experience the vibrant social scene, where your Sims can meet friends at the bar, dance the night away at the dance hall, or train at the equestrian park. Hosting or attending a Ranch Gathering or Ranch Animal Day adds even more fun and excitement!
Don't miss out on the equestrian competitions that take place at the Equestrian Center, where your Horses can showcase their skills in Jumping, Agility, and Endurance. Winning competitions not only rewards your Sims with Simoleons but also brings home plaques and metal signs for your Ranch Sign. The Ultimate Horse Championship is the grand finale you wouldn't want to miss!
Celebrate Indigenous Culture
In collaboration with Stacey Parshall Jensen, a sensitivity reader and friend of The Sims, The Sims 4 Horse Ranch Expansion Pack reflects elements of Native American culture. From food to home items and clothing, the pack pays homage to the deep spiritual relationship between Indigenous people and horses. As a way of giving back, The Sims team is making a donation to Sacred Healing Circle, a 100% Indigenous-founded organization that supports Indigenous communities, including the Native American Horse Preservation and Research Program.
Preorder and Exclusive Content
Don't wait! Preorder The Sims 4 Horse Ranch Expansion Pack now to dive into the ranch life on July 20, 2023. If you purchase the pack between June 22 and August 31, you'll receive the Rockin' Rancher Digital Content, featuring a resonator guitar, wagon wheel art, and a rustic rocking chair to help your Sim unwind after a day on the ranch.
In conclusion, The Sims 4 Horse Ranch Expansion Pack offers an authentic and immersive experience of ranch life, complete with majestic Horses, adorable Foals, and a thriving community to explore. So saddle up and get ready to embark on a ranch adventure like no other! If you're a fan of horse-themed games on Xbox, you won't want to miss this exciting addition to The Sims universe.
For more exciting horse games on Xbox, check out our popular article "The Best Horse Games on Xbox."