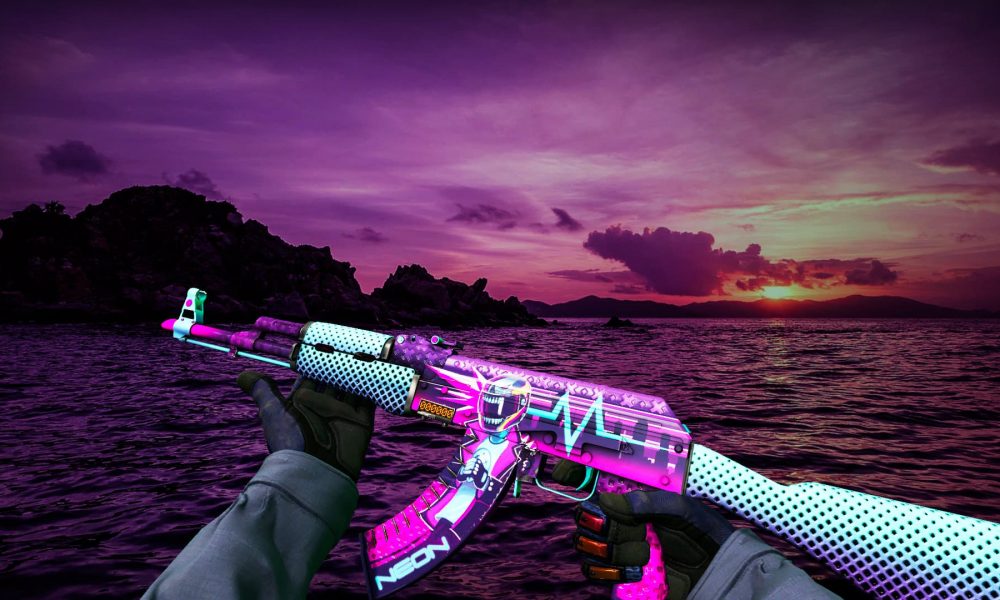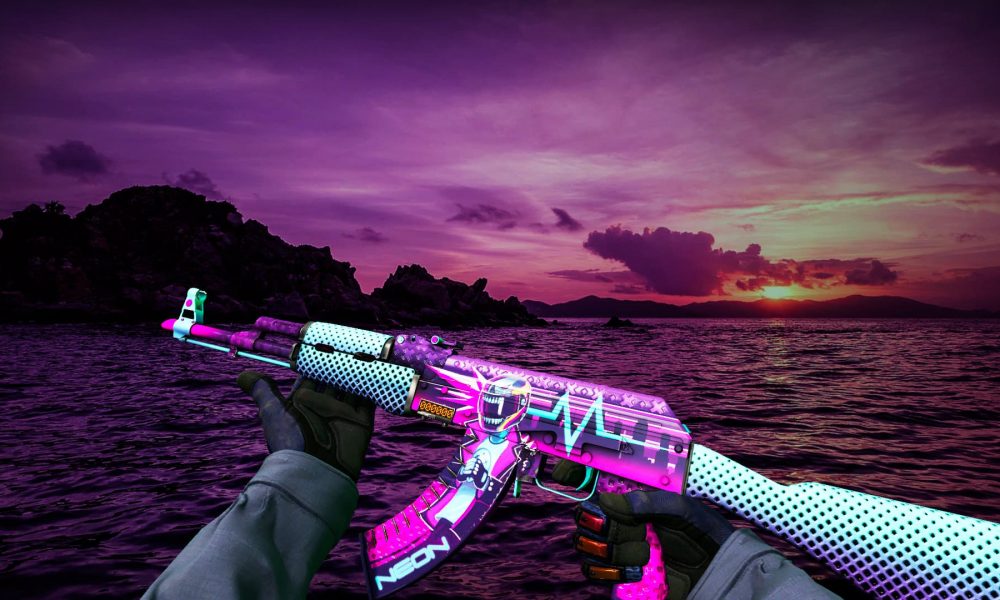 Pink skins often have stylish and unique designs. Players who appreciate the visual pleasure of the game can choose pink skins to make their outfits more impressive. In this article, you will learn about the most popular pink skins.
Criteria for Choosing Pink Inventory in CS:GO
Pink skins in CS:GO are bright and original. Pink is a symbol of lightness and hope. Items that have shades of pink in their design are great for players with bold plans for advancing in CS:GO who are not afraid to be noticed in battle. CS:GO skins can be obtained through in-game drops, trading with other players, or purchasing them from the Steam Community Market. Let's look at the main criteria to consider when choosing pink skins.
Rarity
Choosing the rarity of pink skins may depend on your preferences and goals. If exclusivity and uniqueness are important to you, then you can consider items with a high level of rarity – Covert or Classified. It is worth bearing in mind that rarity can affect the cost of the skin. Usually, the rarer a skin drops, the higher its value in the market, especially if it is a popular and attractive design. However, skins with a more common rarity can also have interesting designs and are highly acclaimed by players and skin collectors.
Popularity
Many players prefer pink skins because of their attractive appearance and ability to stand out from other players. The popularity of pink skins may also be due to the fact that they pair well with other elements of the game such as gloves and stickers, allowing players to create stylish and unique combinations. The popularity of pink skins can be subjective and changeable, and it can depend on many factors.
Aesthetic Appeal
Pink CS:GO skins can have different shades of pink, from light and delicate to bright and saturated. Choose the shade that suits you and suits your preferences. Take a close look at the skin's design and details such as patterns, lettering, textures, etc. Choose a skin that attracts you and evokes positive emotions.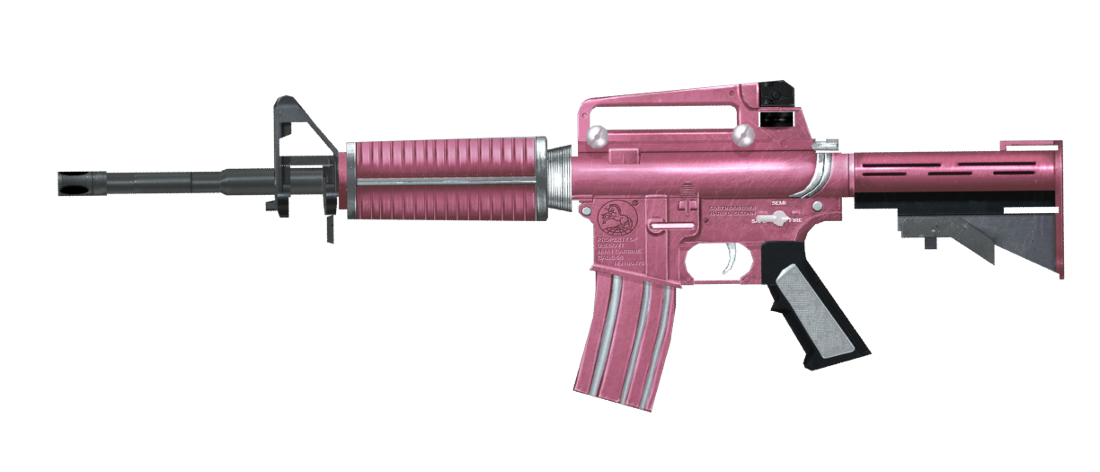 Top 8 Pink Skins for CS:GO
There are many pink skins available for CS:GO players but let's take a look at some of the most popular ones.
M4A1-S | Decimator
This is an amazing skin for one of the most devastating weapons in the world. Most of the body is painted black with accents of bright blue, but the edges of the body of the weapon are painted bright pink. The design, which belongs to the author of Coridium, is complemented by a geometric ornament. Players can use this skin with StatTrak technology. Item has been seen in the inventory of such pro players as shox, k0nfig, and bondik.
M4A4 | Neo-Noir
The Neo-Noir skin has patterns and elements that are inspired by futuristic and cyberpunk styles. The main colors of the skin are black and bright neon colors, which make it unique and expressive. On the body of the weapon, there is a bright image of a girl with a sword behind her back. She clenches her fists and blows a cloud of white smoke out of her mouth.
Galil AR | Sugar Rush
This is a rifle skin with a beautiful design done in shades of pink and blue. The upper part of the buttstock is complemented by a checkerboard pattern and a white image of a rabbit's head. The magazine of the rifle is covered with a pattern of diagonal pink and blue stripes. Designer SLIMEface added a Tic-Tac-Toe image to the skin. Sugar Rush is included in the ranking of the best Galil AR skins.
USP-S | Cortex
This is one of the most recognizable pink skins in CS:GO. The body of the weapon has a brown coating and is complemented by an image of a skeleton with a pink skull cut in half. This item allows players to track the number of kills. Pro players KRIMZ and olofmeister have this skin in their inventory.
GLOCK-18 | Vogue
Designed by K A S I, this item is pop art inspired. On the body of the gun, there is an image of blue female eyes. In general, the weapon is painted in shades of pink, purple, and red. Among the pro players who use this skin are KRIMZ, dupreeh, and flusha.
AK-47 | Neon Revolution
The Neon Revolution skin comes in bright neon colors with graphic elements that make for an impressive look. The main colors of the skin are pink and green, which gives it brightness and expressiveness. The skin has a special neon effect that illuminates some details of the skin, making it even more attractive and unique. Item design created by Coridium and Gamersbook adorned with Anarchy lettering.
AWP | Chromatic Aberration
The receiver of the weapon and the scope are decorated with a pattern that resembles zebra stripes. They have pink-purple colors. The design is completed with "NO SCOPE" and "ONE SHOT ONE KILL" inscriptions.
FAMAS | Pulse
The body of the weapon is decorated with a geometric pattern of triangles of various sizes in shades of pink and purple. This skin is available in all exteriors except Battle Scarred.

Wrapping It Up
Pink skins are usually distinguished by their unique and eye-catching designs. Their stylish appearance can draw attention and make your outfit more memorable. You can pick up a pink skin for almost any weapon.