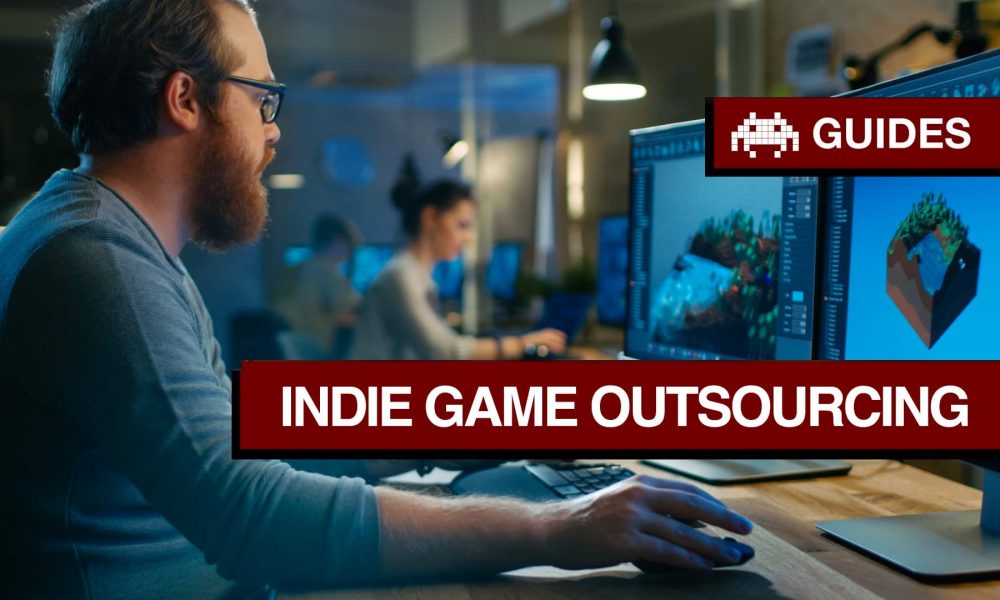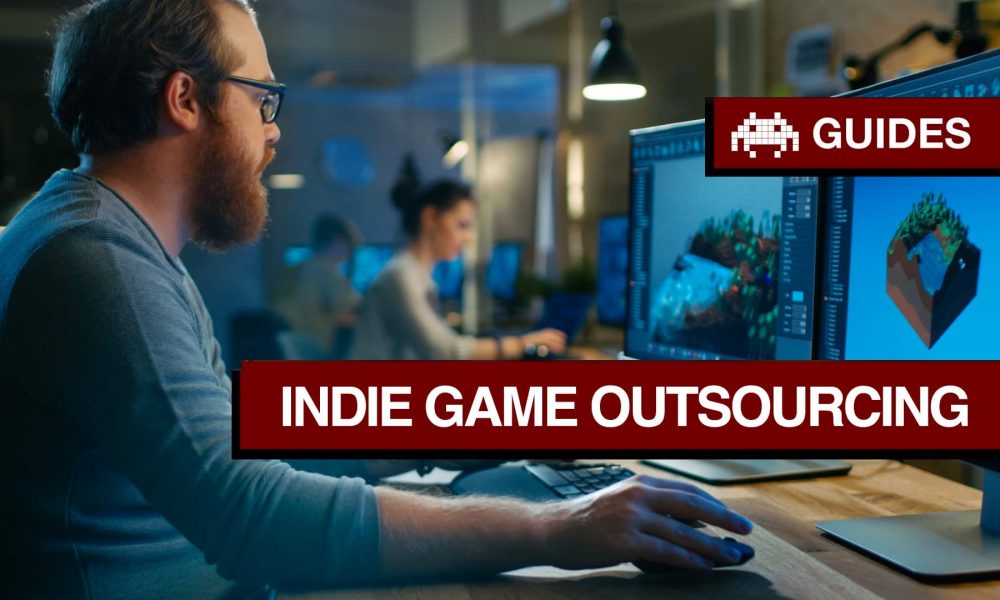 Embracing new trends every now and then has become a new normal in the gaming industry. Be it adapting to recent technological trends or incorporating innovative gameplay mechanics, game development companies are going beyond the ways to keep players engaged. However, another trend that has gained significant momentum in recent years is outsourcing.
Game development companies increasingly recognize that outsourcing is a smart move to improve a video game by saving time and money. It's like bringing in a team of experts who can handle different parts of a video game, whether it's creating realistic character animations, a vibrant game environment, or creating rhythmic sound and music. This way, a video game looks amazing and works well without costing too much.
So, it's a win-win for both developers and players!
In this article, we will touch upon what outsourcing is, factors to consider, tips for successful outsourcing, and how to outsource different parts of your indie games like characters, animations, and coding, to professionals outside your game development team.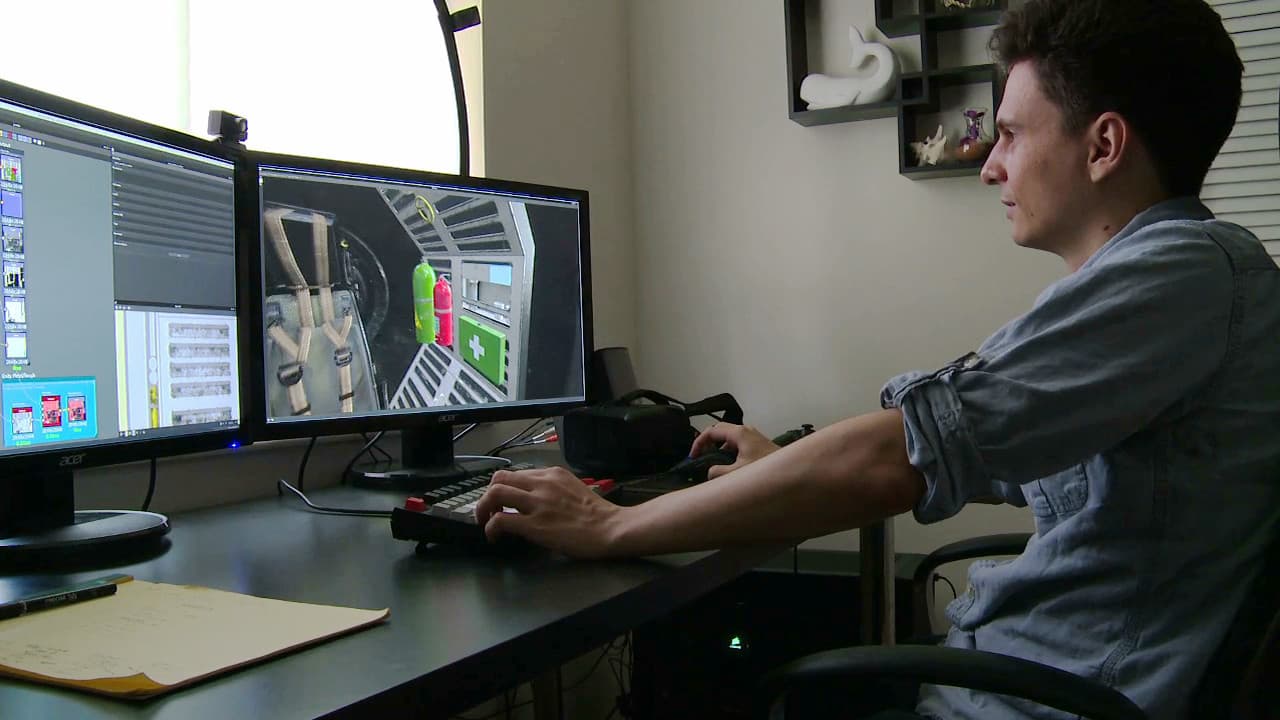 What Is Outsourcing Indie Games?
Outsourcing indie game development involves hiring external experts or companies to handle specific tasks or aspects of the video game creation process.
Outsourcing means getting help from people outside your game development team to help you create different parts of your video game. Instead of doing everything independently, you hire experts specializing in different areas, such as character design, animations, sound design, quality testing, and coding, to bring your gaming visions to life.
The ultimate goal of outsourcing is to make the most out of the expertise of professionals, save time, reduce costs, and enhance the game's overall quality.
Different Areas of Game Development Process to Outsource
As we all know, successful game development requires different skills and talents. Game development companies choose to seek help from experts with a broader pool of expertise to create a power-packed video game. Whether it's character design, sound design, coding, or any other aspect of the video game development process, these experts bring their specialized skills to create a video game that not only captivates players but also contributes to the success of a video game.
When it comes to outsourcing different areas of the game development process, various components are outsourced to a person or a company to create a fun game. These include:
Character Design
As characters form an emotional connection with the players, video game characters should be designed well to enhance the player's immersion in the games. Outsourcing character design to professional artists gives life to your game's heroes, villains, and creatures and enhances your game's aesthetics and visual appeal.
When outsourcing character design for your video game, it's essential to communicate your vision clearly to the character designers. You can provide a sketch, a written brief, or even a Pinterest board with character references you admire to convey your expectations. It's also advisable to discuss the number of revisions with the outsourced team to ensure alignment with your vision. Usually, 2-3 rounds of revisions are standard, but it varies depending on your needs.
In many cases, you can also request a 2D concept image before proceeding to a 3D model in a T-pose that allows you to evaluate and refine the character's design before it becomes fully realized in the game. This comprehensive approach to character design ensures that the final characters in your game align closely with your creative vision and the intended player experience.
Benefits: 
Expertise
Cost-effective
Time-saving
Animations
Good animations make the gaming experience while bad animations break the gaming experience. To offer a gripping experience, game development companies outsource animations to experts with diverse skills to take the gaming experience to the next level with captivating animations.
While you are outsourcing animations for your video game, it's important to discuss your animation software preferences, such as Spine or Adobe Animate, to ensure compatibility with your project. Clarify whether you will receive both the raw animation files and the final exported animations. Moreover, you can also inquire about the integration process to streamline your development.
Also, discuss whether your outsourced team offers different animation styles to choose from or if they offer custom animations that align with your game's unique aesthetics and gameplay requirements. By addressing these factors during the outsourcing process, you can ensure a cohesive and effective animation pipeline for your game.
Benefits: 
Access to global talent
Reduced risk
Variety and versatility
Coding and Programming
Coding and programming is a highly-specialized skill that not all developers have, companies outsource coding professionals with multiple specialities to create a highly functional and entertaining game without long-term costs. As different parts of games require different coding, outsourcing the right expert or team will make all possible that you aim for.
When outsourcing coding and programming services, it's imperative to establish critical parameters. Ensure that the code provided is not only fully commented but also optimized for efficient performance. Inquire about the presence of a robust bug-finding process to guarantee a smooth and error-free gaming experience. Furthermore, discuss the availability of post-delivery support, including bug fixes and updates, to maintain the game's integrity post-launch.
To convey your requirements clearly to the coding team, consider providing examples from similar games to the team along with a comprehensive written description of each game. Doing this will ensure that your code aligns seamlessly with your game's visions, mechanics, and overall quality.
Benefits:
Quality assurance
Flexibility and scalability
Access to specialized expertise
Sound and Music
Sound and music in game development set the mood and atmosphere of the game and make the game environment come alive with dynamic audio. As sound and music add depth and richness to the game's narrative, outsourcing it to a professional who can pull this off effectively is very important. This outsourcing ensures that the audio elements complement the game's visuals and leave a lasting impression on the players.
While you are considering outsourcing sound and music production for your game project, it's essential to clarify several key aspects.
Make sure that all soundtracks and music compositions are entirely original and tailored to your game's unique atmosphere and needs.
Discuss the terms of copyright ownership—confirm that upon payment, you acquire complete ownership of the audio assets.
Benefits:
Immersive auditory experience
Global pool talent
Time efficiency
Level Design
Game level design is another specialized skill that requires in-depth knowledge of game mechanics, player psychology, and game narrative. Game development teams outsource this part of the game development process to experts to enhance player engagement, experience, quality, and overall enjoyment.
So while you are outsourcing level design, inquire whether it will be delivered as a grey box with basic layout or fully realized with detailed environments, as it affects the scope of work and resource required. Don't forget to clarify the pricing structure, whether it's per individual level, bundled levels, or a comprehensive package for all levels, to manage your budget expectations effectively.
To provide optimal direction, provide your outsourcing team with a comprehensive game design document or detailed written descriptions of levels, including objectives, gameplay mechanics, and unique features to meet your game's technical requirements, optimizing gameplay performance, and enhancing player engagement.
Benefits:
Gain fresh perspective
Maintain cost-effectiveness
Speed up game development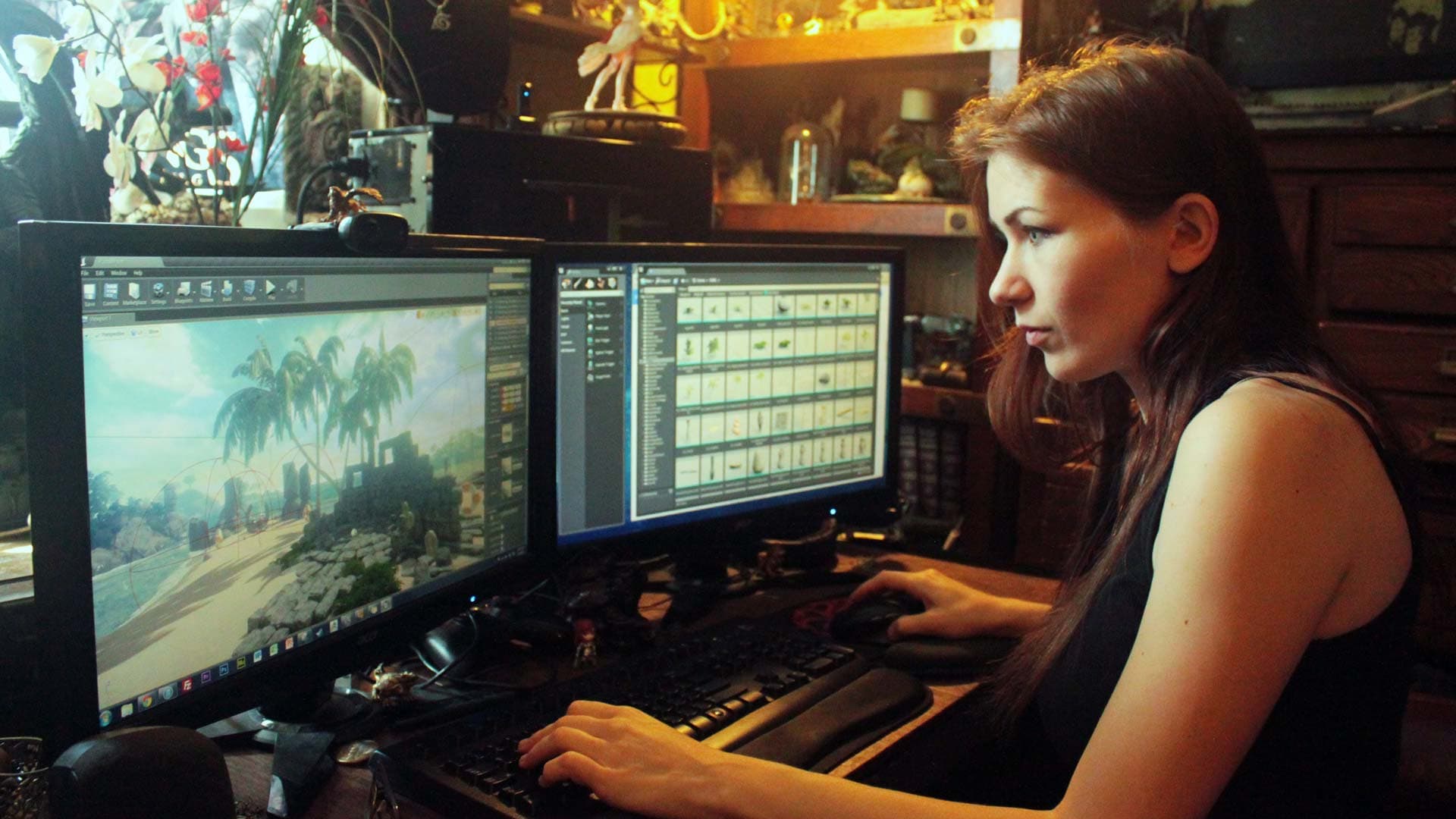 Is It Right To Outsource Game Development Parts For Your Business?
Yes, outsourcing parts of your game development process is a smart move that you can make to create big games without any hassle. With experts in different areas, you bring in the expertise of professionals to level up your project.
Here's why outsourcing might be right for you:
Access to Experts
Outsourcing lets you work with experts who are pro at different tasks, like coding, art, or sound. They improve your game as they are well-versed with all the knowledge and skills needed to bring your project to life.
Focus on Your Strengths
Instead of spreading yourself thin, you can concentrate on what you do best, like game design and planning, while letting others handle the technical aspects of game development.
Cost Savings
Outsourcing is very cost-effective. You pay for the work you need when you need it without the hassle of breaking the bank with the long-term costs of hiring full-time staff.
Flexibility
With outsourcing, you can scale up or down with the changing requirements of your project. If your game gets more extensive, you can acquire more help from the team. You can hire a small team to meet your demands if it's a small project. It all depends on your project.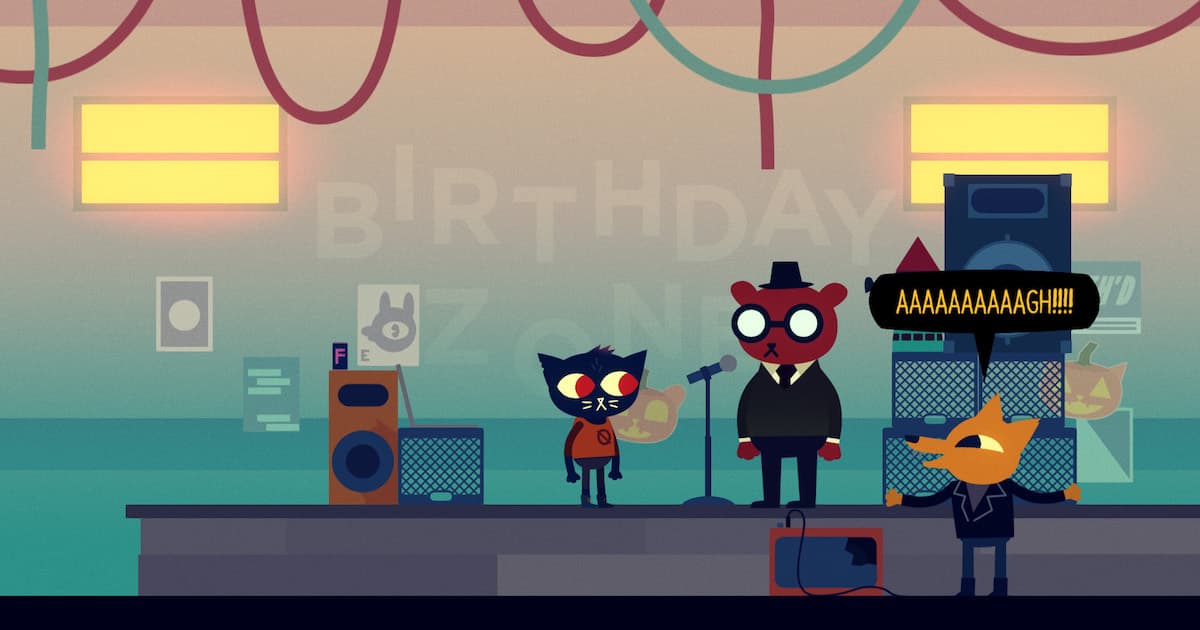 How Much Does It Take To Outsource A Game Project?
Setting up a cost for outsourcing a game project is very tricky. It means you have to think carefully and really understand what your game needs. You also need to figure out how much everything will cost and be ready to change your budget as the project goes on. Being flexible with your budget and talking well with the team you're outsourcing to are super important. This helps make sure your game project goes smoothly, achieves what you want, and ends up being a fun game for players to enjoy.
When it comes to outsourcing, there are several factors involved that make a profound impact on the success of your project. These factors include:
Choosing the right outsourcing partner
Clearly defining your project goals and requirements
Establishing effective communication channels
Setting realistic timelines
Understanding cultural differences and legal considerations
All these risks particularly arise when you work with an international outsourcing company. By carefully considering these factors and making well-informed decisions, you can make the most out of the benefits of outsourcing and increase the likelihood of your project success.
Let's now walk you through various examples that give you the cost estimate for some specific outsourced tasks.
For example, if you're outsourcing the creation of fully rigged 3D models with animations, you can estimate that it may cost between $2,000 to $5,000 per model, depending on the complexity of the model and animations.
Similarly, when outsourcing the level design for a game, estimating costs for 10 3D levels for a First-Person Shooter ranges from $10,000 to $20,000, considering the complexity and detail required for each level.
Individual character concept designs are also a part of the budget. These start at around $100 to $500 per character concept. However, remember that most games need multiple characters, so the overall cost will depend on the number of characters required.
Effective Tips For Game Outsourcing
As outsourcing has become a new practice in the gaming industry, companies are finding new ways to make the most out of this approach. Suppose you are finally deciding to hand over your game development project to an expert or team outside your company. In that case, we want you to consider some tips that will prove to be useful during your outsourcing process. 
Pen down your objectives.
Before you start outsourcing, it's crucial to write down what you want to achieve. Think about what parts of the game development you want to outsource and what results you expect from the outsourced team. Knowing your objectives and requirements will help you focus on your goals and guide your outsourcing decisions.
Maintain transparency.
It's important to keep open and honest communication with your outsourcing team. Share your vision for the game, your expectations, and any challenges you foresee. Opt for project management tools, virtual meetings, emails, and other communication channels to address concerns promptly. Keeping good communication will help everyone understand what needs to be done and reduce the chance of miscommunication. 
Delve deeply into research.
Take your time out to research potential outsourcing partners carefully. Look at their past work, talk to other developers who have worked with them, and ensure they have the right skills and expertise to complete your project successfully. Doing thorough research will help you find the right fit for your game.
Start with small-scale projects.
If you're new to the outsourcing concept or working with a team externally for the first time, it's wise to begin with smaller projects. Starting with smaller projects will help you eventually build trust that will lay a strong foundation for more complex projects down the road. 
Draft a clear binding contract.
When you decide to work with an outsourcing team, having a clear and legally binding contract is good. This contract should outline the scope of work, deadlines, payment terms, and ownership rights. Having everything written helps protect both parties, ensures everyone is on the same page, and avoids misunderstandings.
What Factors Should I Consider While Outsourcing? 
Now that you know that outsourcing in areas you are not an expert in will make your project better and more efficient, some factors still demand your careful consideration. These considerations will ensure that your outsourcing is not just beneficial but also well-planned and successful.
Now let's take a look at the factors that you need to consider while outsourcing:
Expertise 
Whichever team or person you choose, ensure they have the right skills and experience that match your project's requirements. Take time out to examine their portfolio thoroughly to gain insights into their quality of work. Conducting this review will increase the chances of a successful partnership with the outsourced team.
Budget
Although outsourcing saves you a huge chunk of money, you still need to consider your budget carefully. Make sure you are fully aware of the costs involved in outsourcing and are crystal clear with the payment plan. A defined detailed budget plan will ensure financial clarity and help you avoid unexpected financial surprises.
Time 
Timely project completion is one of the most important parts of the planning process. While outsourcing the team, discuss your project timeline early to ensure everything runs smoothly and smoothly down the road. Effective communication about the project's deadline keeps the development process on track and maintains your project's momentum.
Quality Standards
Never compromise on quality standards, as it is essential to the game's success. Compromising on quality can have long-lasting consequences, so it is important to ensure that the team you are working with aligns with and upholds your quality expectations. Remember to never settle for anything less than what your project deserves.
Scalability
While you are outsourcing the team, it is important to discuss if they can scale up or possess the ability to handle increased workloads. In such cases, it is essential to know whether or not they can expand as per your project's evolving needs. Ensure that the outsourced team remains reliable and flexible through your game development venture, regardless of your project's ambition.
Choose Your Outsourcing Team Wisely
When it comes to game development, the choice to outsource different parts of your game development project can be a game-changer for you, allowing you to leverage the specialized expertise of the professionals. However, success hinges on one crucial decision: selecting the right outsourcing team.
Remember to scrutinize their skills, experience, and portfolio to ensure they align with your project's needs and quality standards. Clear communication, a well-structured plan, and a comprehensive contract are your allies in this journey. By choosing wisely, you're not just outsourcing, you're also forging a partnership that brings your game to life in ways you never imagined. So, take your time, research, and confidently choose your team.