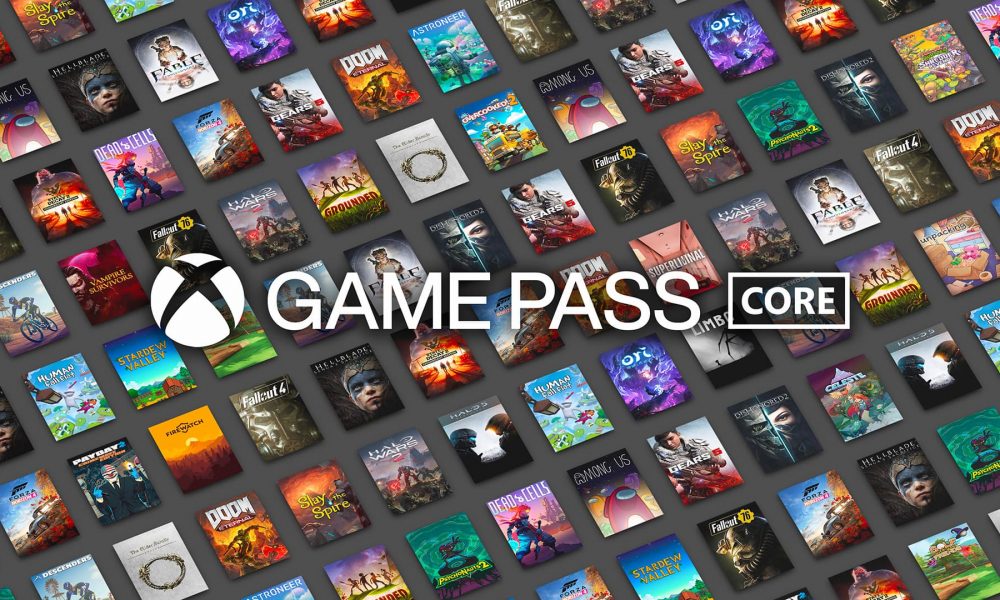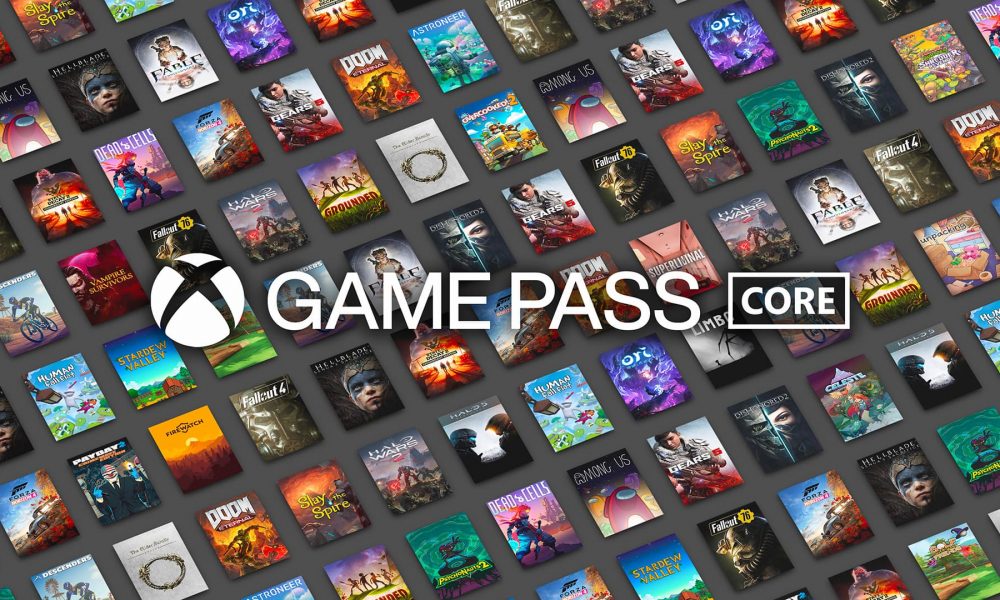 We're on the brink of a big change. I have been a Games With Gold member since the beginning and after we're all set to dive headfirst into the world of Xbox Game Pass Core.
More Games Than Ever
Xbox Game Pass Core comes with over 36 superb games from the Xbox Game Pass collection.
Among Us
Astroneer
Celeste
Dead Cells
Descenders
Dishonored 2
DOOM Eternal Standard Edition
Fable Anniversary
Fallout 4
Fallout 76
Firewatch
Forza Horizon 4 Standard Edition
Gang Beasts
Gears 5 Game of the Year Edition
Golf with your Friends
Grounded
Halo 5: Guardians
Halo Wars 2
Hellblade: Senua's Sacrifice
Human Fall Flat
INSIDE
LIMBO
Ori & the Will of the Wisps
Overcooked! 2
Payday 2: Crimewave Edition
Powerwash Simulator
Psychonauts 2
Slay the Spire
Spiritfarer: Farewell Edition
Stardew Valley
State of Decay 2: Juggernaut Edition
Superliminal
The Elder Scrolls Online
Teenage Mutant Ninja Turtles: Shredder's Revenge
Unpacking
Vampire Survivors
Xbox Game Studios Goodies
Prepare to lose yourself in the vast wastelands of Fallout 4, with continued access to the multiplayer world of Fallout 76. Shrink down to explore your own backyard in Grounded or embark on an epic adventure in Tamriel with The Elder Scrolls Online. Brace yourself for the mind-bending experience that is Hellblade: Senua's Sacrifice (seriously, get some headphones for this one!). And these are just the tip of the iceberg when it comes to Xbox Game Studios offerings awaiting you tomorrow.
A World of Partnered Play
Our partnerships have given birth to some amazing gaming experiences. Try your hand at the roguelike challenge of Vampire Survivors, or embrace the calm and cozy world of Stardew Valley. Fancy a bit of wacky co-op action? Gang Beasts and Golf With Your Friends have you covered.
And here's some more exciting news – Xbox plans to refresh the Game Pass Core library 2-3 times a year. If you crave a more frequently updated library, don't forget to explore the other Game Pass memberships.
More Games, Same Price
Nothing's changed on the price front either, no tricky maneuvers are needed to switch your payment or membership details. Xbox Live Gold cards from physical stores will continue to be your ticket into Game Pass Core, as long as supplies last.